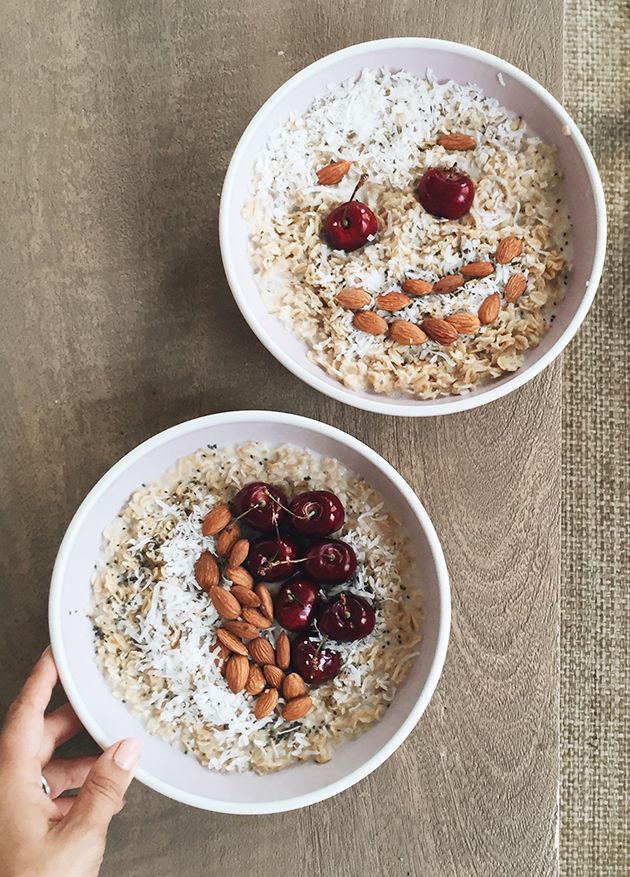 Over the weekend we needed a good detox from a week of takeout and sweets, so we press reset and went back to our healthy breakfast goals. The way I have found that gets everyone to eat a good bowl of oats? Lay out the toppings before them to build your own bowl! Every one of my children were licking the bottoms of the bowls which had me shocked to be honest and resolving to do this more often.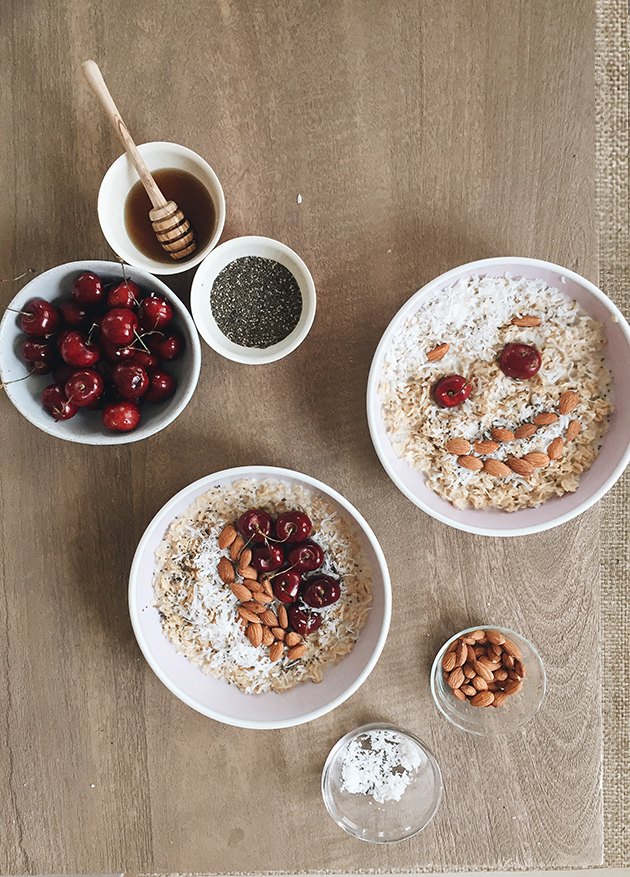 Toppings:
Unsweetened Coconut
Chia Seeds
Raw maple syrup
OR Local Honey (good for fighting off allergies and immune building)
Cherries
Raw almonds
Some days it is just frozen waffles, but if I can carve out an extra ten minutes to make something hearty, my little ones are not asking me for a snack 60 minutes later. So it pays off! What are some things you have been dishing up for breakfast?