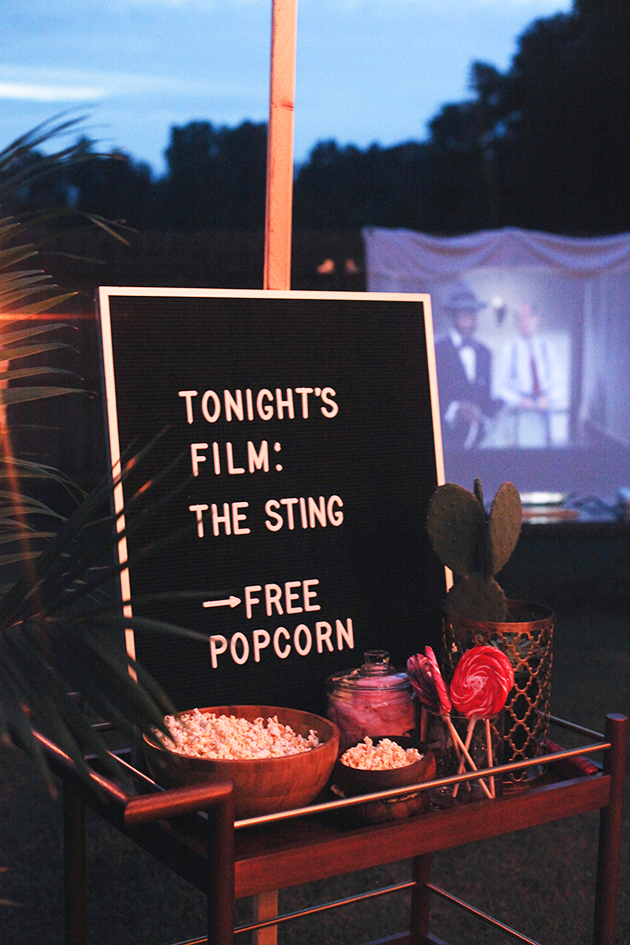 We never thought we'd have so much space in our backyard, so we have been making the most of it this summer. Last night we set up an outdoor cinema since the only escape from the heat is after the sun goes down! Being in sore need of a date with all of our babysitters in town we decided to haul living room and patio pieces to set up a backyard movie night.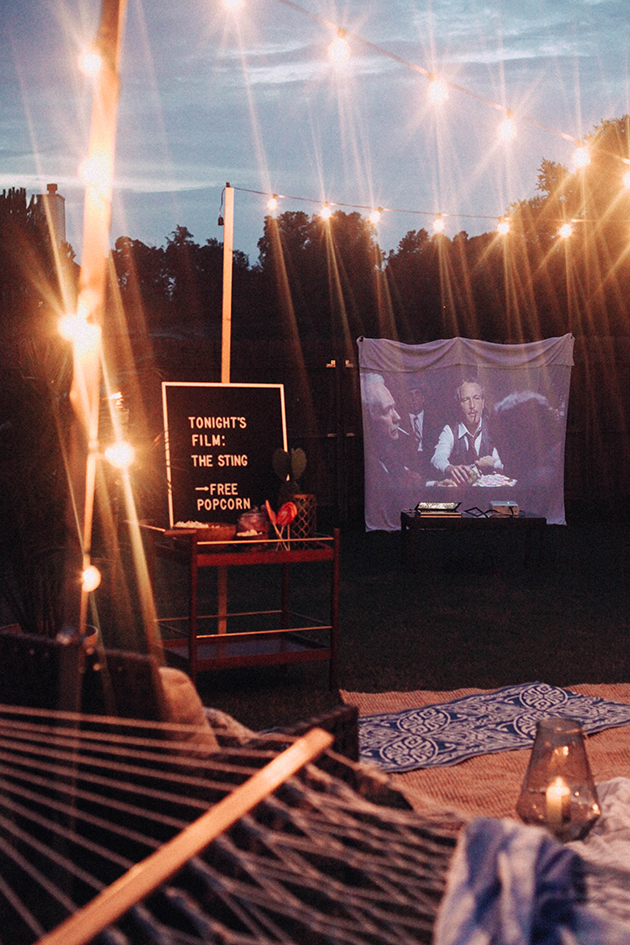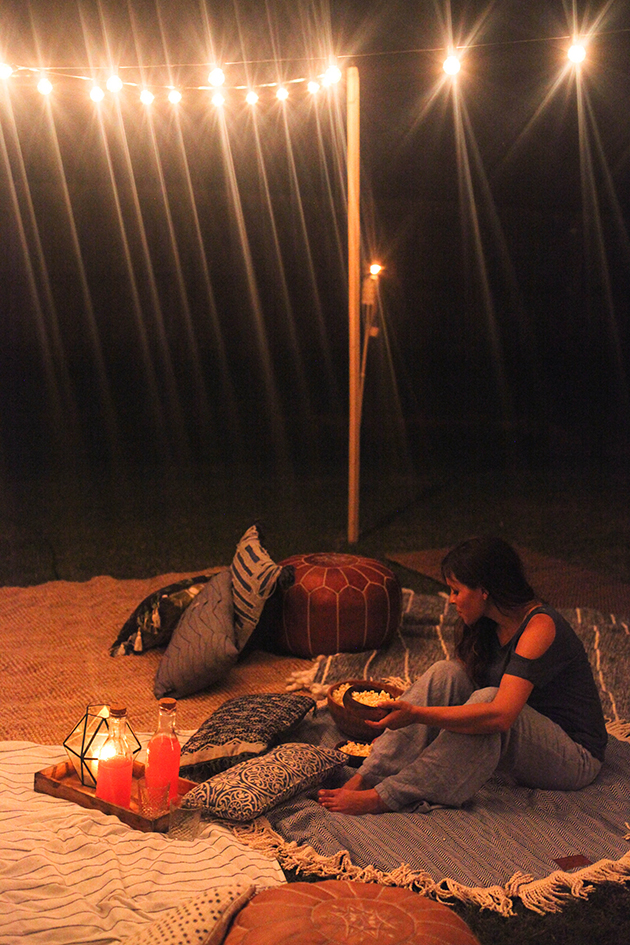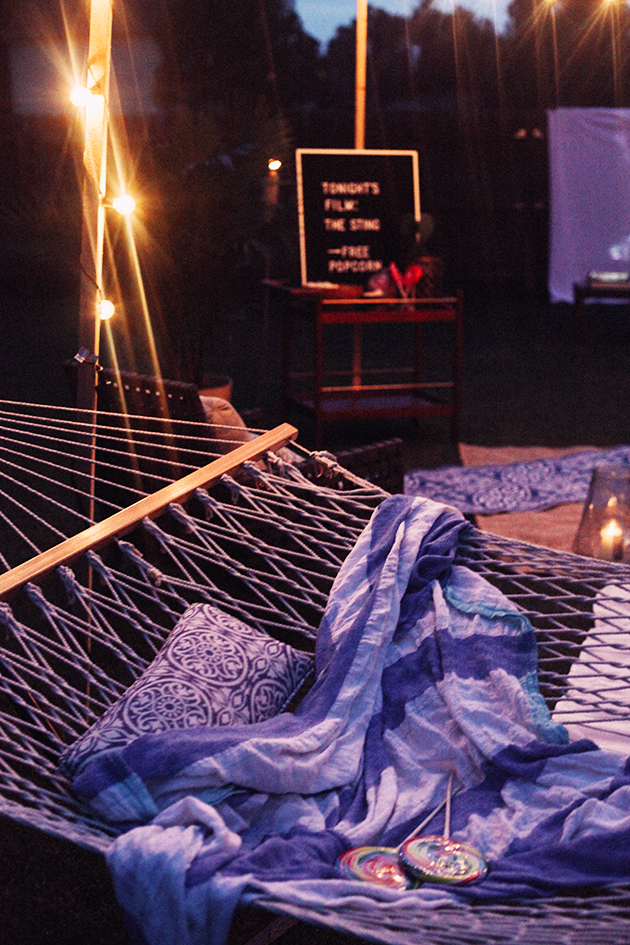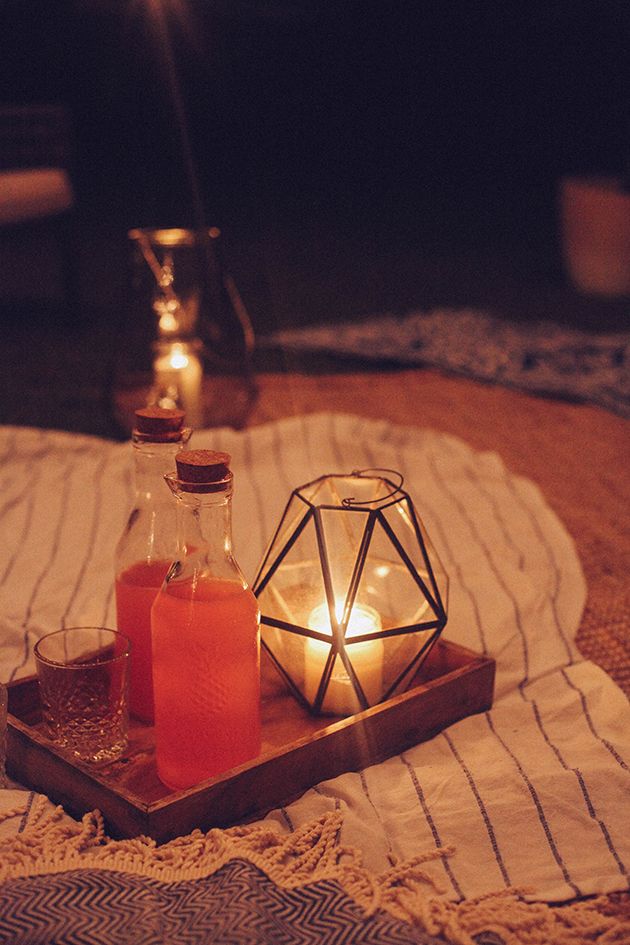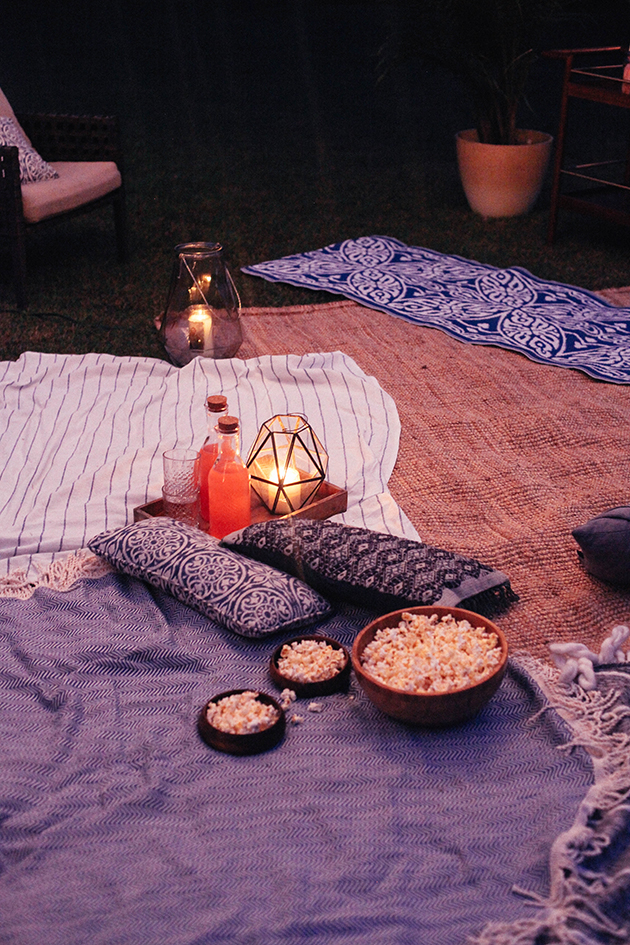 Kind of expected a few problems would get in the way such as heat, mosquitos, tech problems, or rain …. but somehow we got around it for a few hours! Lucky for me Gabe appreciates old films (especially with greats such as Robert Redford and Paul Newman), so in true outdoor movie throwback form, we watched The Sting. We are keeping the set up for the kids tonight and probably a few couples date nights before summer ends!
A few things we used for the set up:
Outdoor string lights (more good options here)
Extension Cords
Projector (Surprisingly easy to set up, and a really clear picture. Just make sure you have an HDMI adapter to hook it up to a Mac.)
Speakers (We use a JBL)
King or Queen size white sheet
Tiki torches with citronella oil (to scatter those mosquitos)
Large and medium size lanterns
Outdoor rugs
Leather Poufs
Outdoor Pillows + Throw pillows
Comfy Blankets, Turkish towel, and even a tablecloth
Hammock + Swingasan Chair
Bar Cart
Letterboard
Drink tray and glass canisters (found at HomeGoods)
Popcorn Bowl + Mini bowls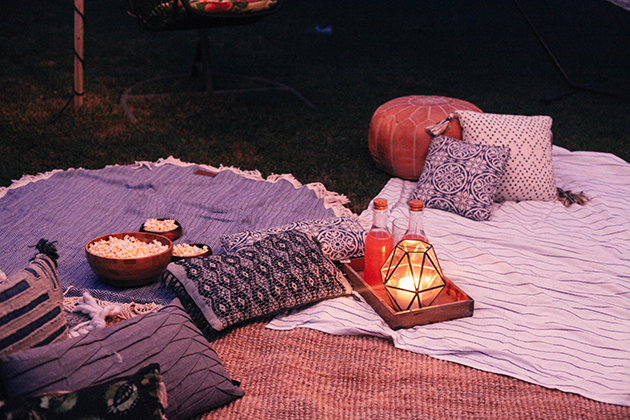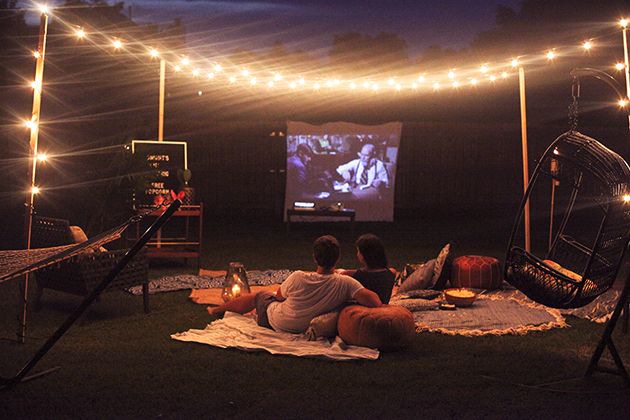 We didn't knock much off of our summer bucket list this year with a move, and I am okay with this knowing I still got some rich time with my family. However, this was on the top of the list. You know where to find us this weekend.
Happy Friday!