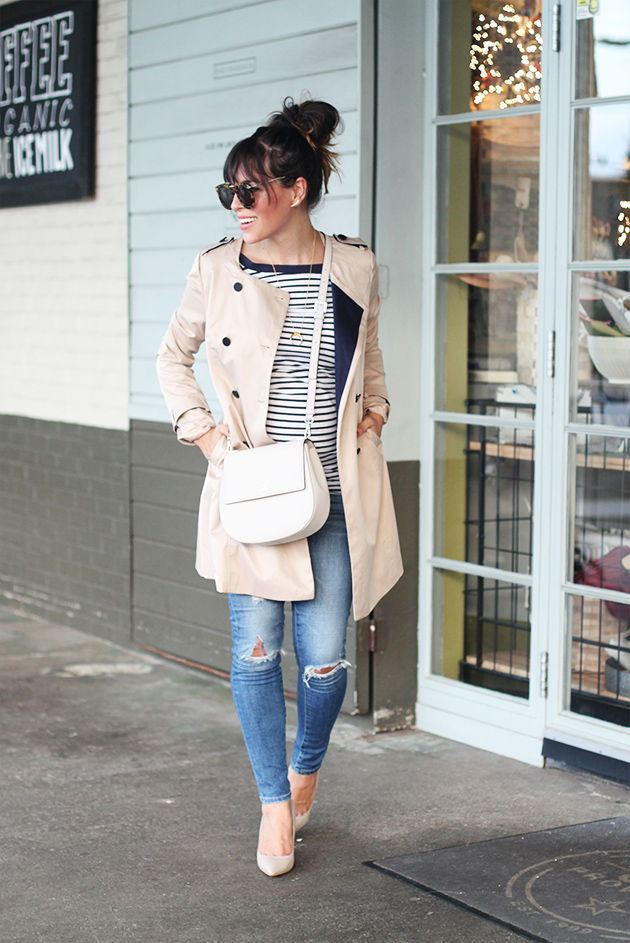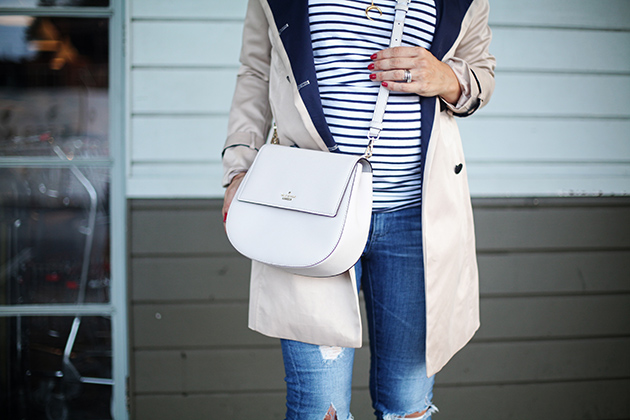 This was my last pregnancy style post scheduled to go up before Azelie made her early debut:) I looked at getting dressed with a baby bump as a challenge that sometimes defeated me, and other times was enjoyable to battle. This summer pregnancy was difficult to be honest, so wearing something fun was a good distraction on the waiting game.
These were a few of my favorite pieces that I have worn for the last few babes. A staple striped shirt, distressed maternity denim, trench coat (half price option), and nude heels (50% off)….that I wore for one hour before limping back into my flats with swollen feet;)
I have been keeping it super simple with accessories. I find a few pieces I really like and and wear them on repeat. Lately it's been this crescent pendant and bar necklace combo, with climber earrings. As far as handbags, this Kate Spade Byrdie bag c/o goes with just about every look, is compact in size but spacious enough to fit all of the necessities. My favorite aspect is that it's scratch resistant! (#canigetahalleluiah #canigetanamen) Here is another way I styled it.
Can't believe we are midway through september and my little babe is here with us. Loved having her in the womb, but much happier having her in my arms. Have a great start to your week!