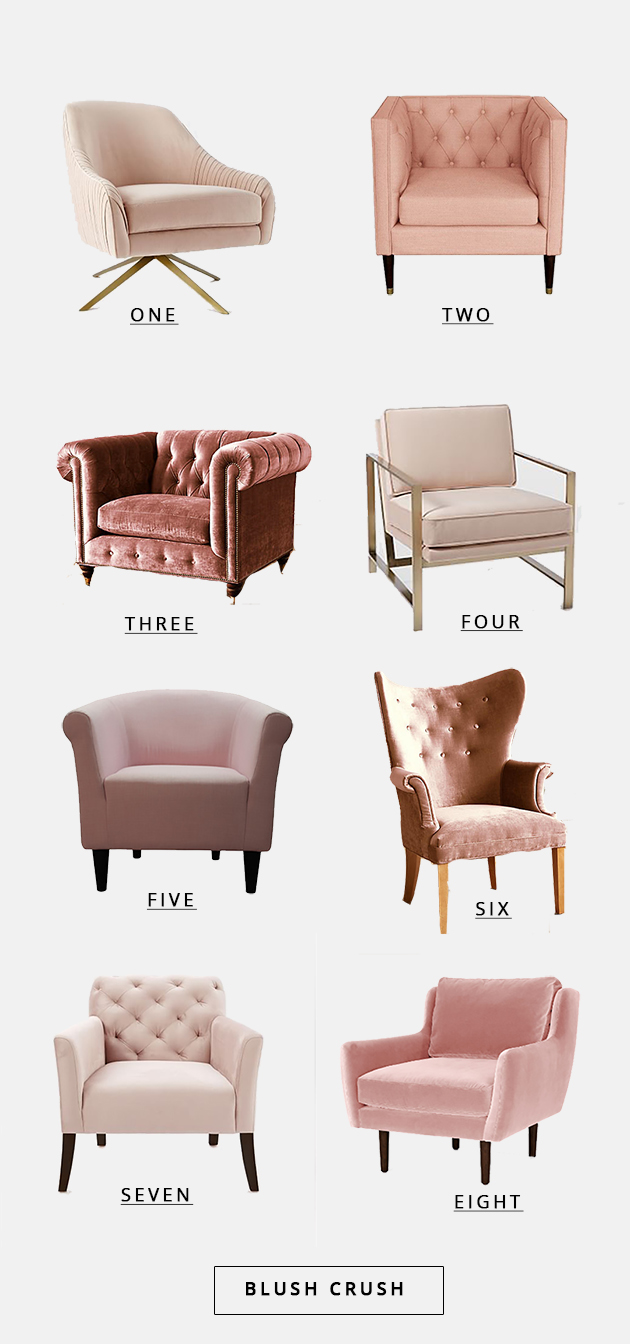 I've got a big crush on blush. Especially in the form of tufted chairs. It's a total trend in the design world right now, but I don't think my crush is going anywhere. Blush pink is a tone that works well as a neutralizer since it is such a soft mellow tone. Here are some styles that caught my eye as we hunt for the right one to put into our master bedroom:
One // Two // Three // Four
Five // Six // Seven // Eight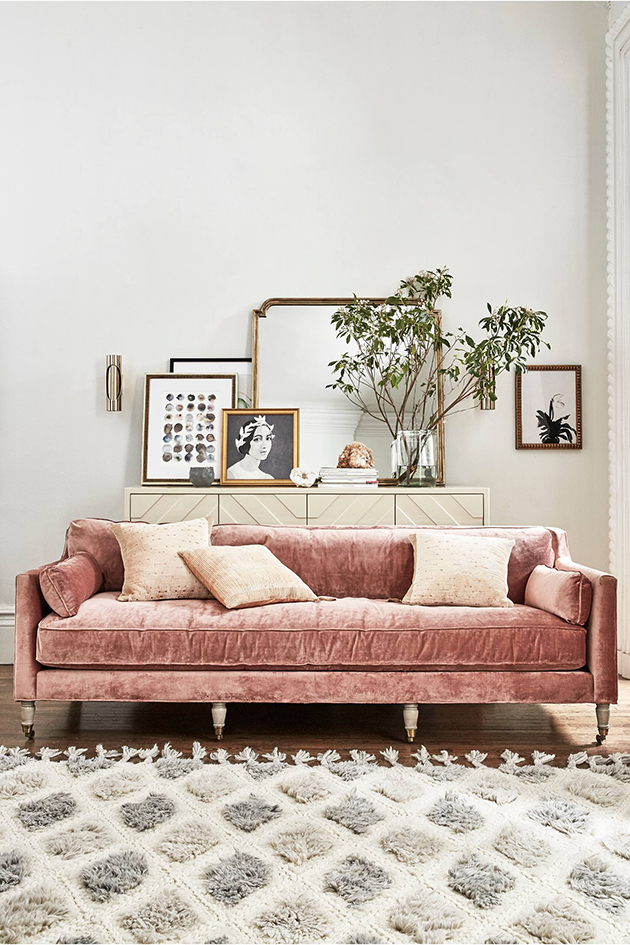 Day dreaming about this sofa. You know, just things I do in my spare time;)
Happy hump day!