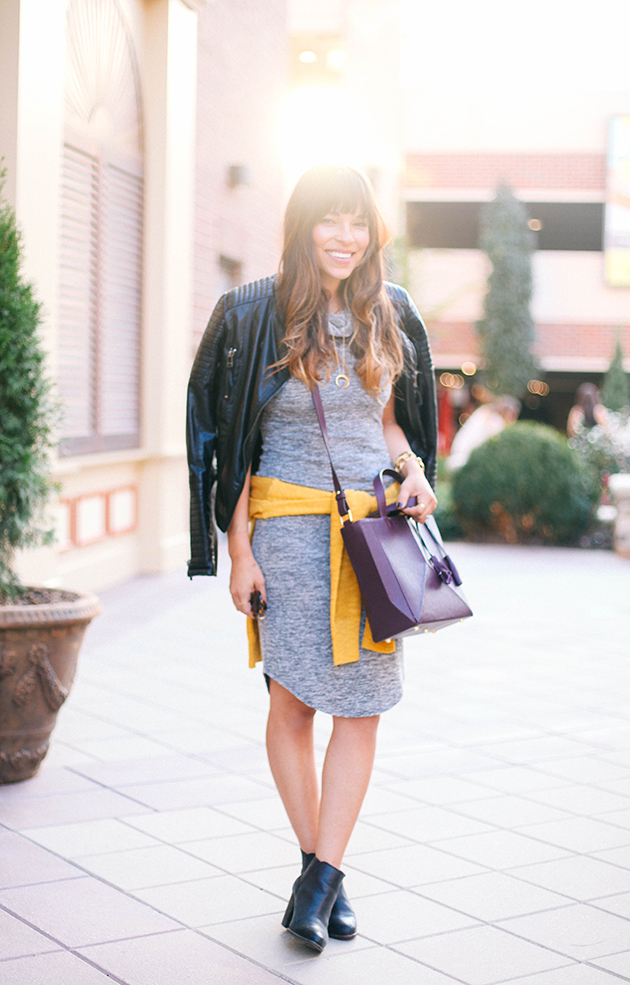 When the temps dip below 80 degrees in Atlanta, everyone immediately starts layering it up. We southern folk have slightly tipsy temperature gages. (wink)
Dresses are still easy and comfortable for me, especially when you can layer over them. I may have been a little eager to whip out the leather jacket and give her a spin on last weekend's date, but she needed a good dusting off.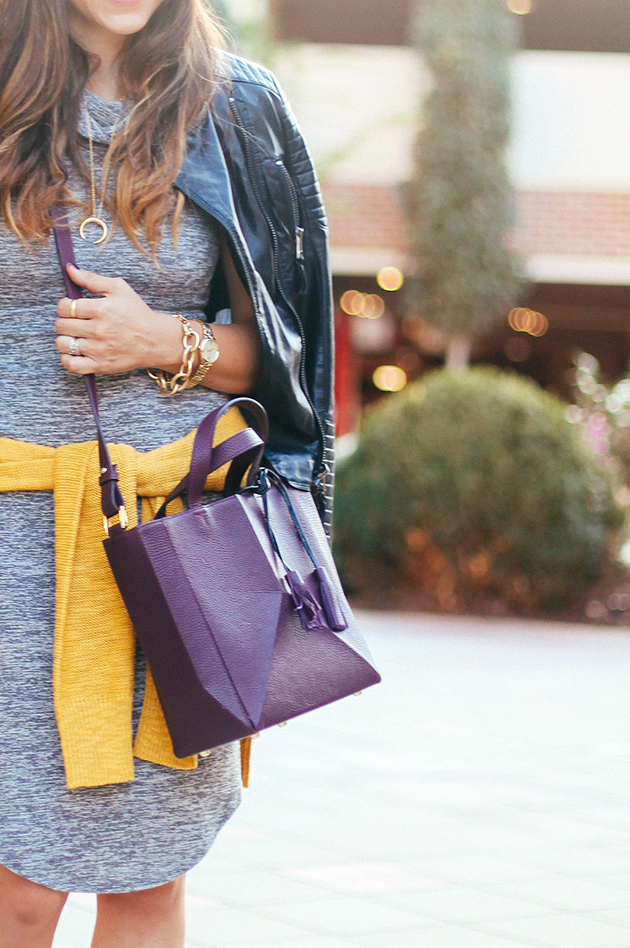 Dress (sold out but similar) // Cableknit sweater // Leather Jacket // Booties // Tote // Necklace c/o // Watch c/o // Gold link Bracelet
One of the things I am always very cautious to purchase is jackets. I want them to be a style I will use and re-use, since you wear jackets more in Atlanta than winter coats. This one in particular is going on three years! I have linked some similar ones below in case you are on the hunt.
Also, don't be fooled by my usual dressy posts. We usually snap outfit posts on dates, or when I have set aside time to put together looks to share here. Most of the time it's just jeans and a tee. I love the challenge to share accessible style with you, and it has challenged me to get dressed to face the day! Any style topics you want me to cover? Let me know!
Speaking of, happy almost TGIF.