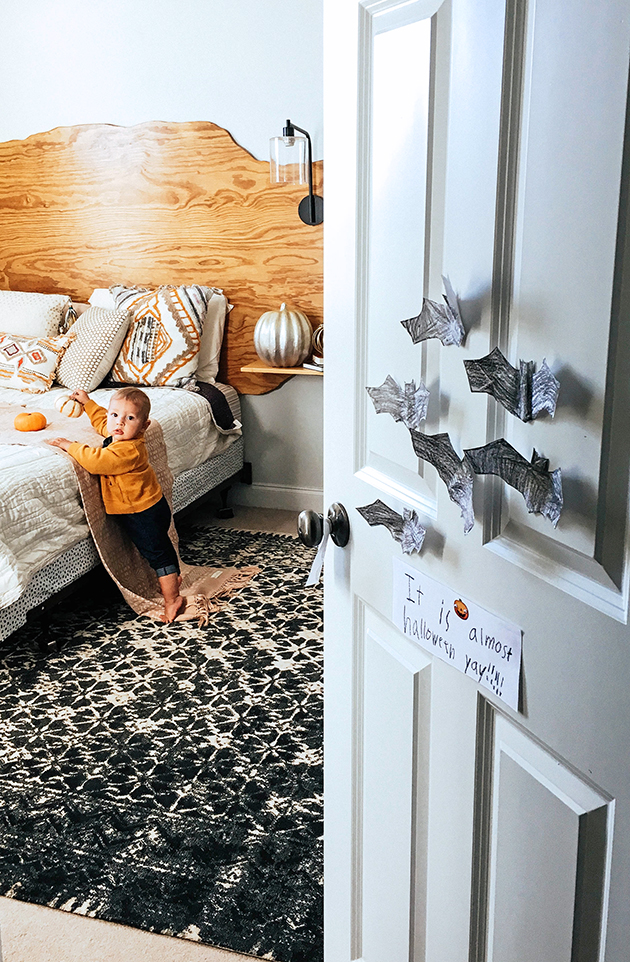 We are all pretty jazzed about the upcoming holiday months in our new home. Gabe already has the designated spot for the Christmas tree. If you know my husband, this should not surprise you. In between approximately 12 nap times, I managed to get the house festive for fall. It makes my little ones so happy, so it's worth the effort for me. I mainly used items we already had, but found some fun items to add to the mix as well. Here's a little autumn home tour of our humble abode…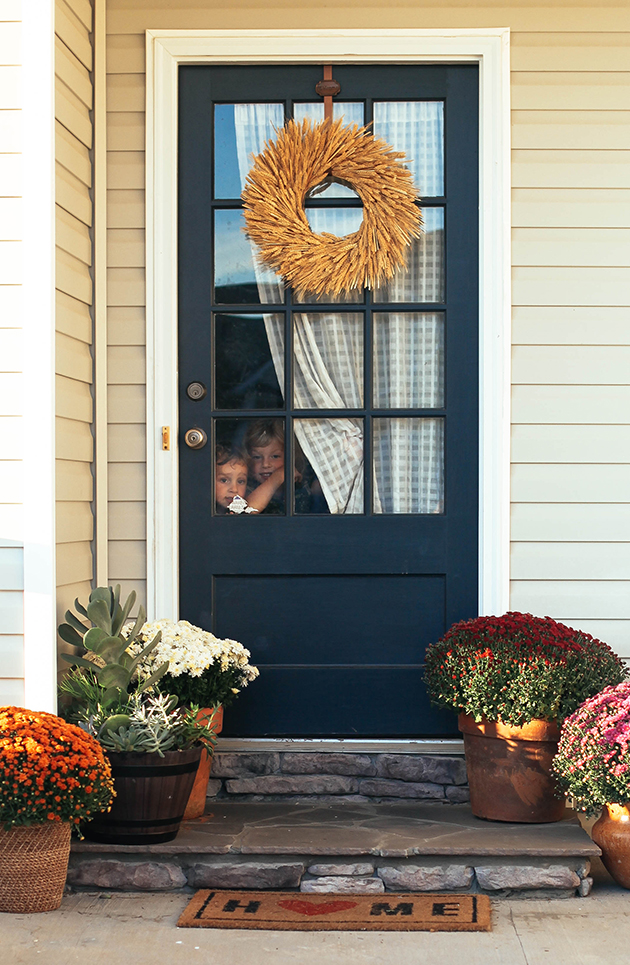 Our Front stoop sweetened with two little peekers.
Sources: Wreath // Home Mat // planters and mums from Home Depot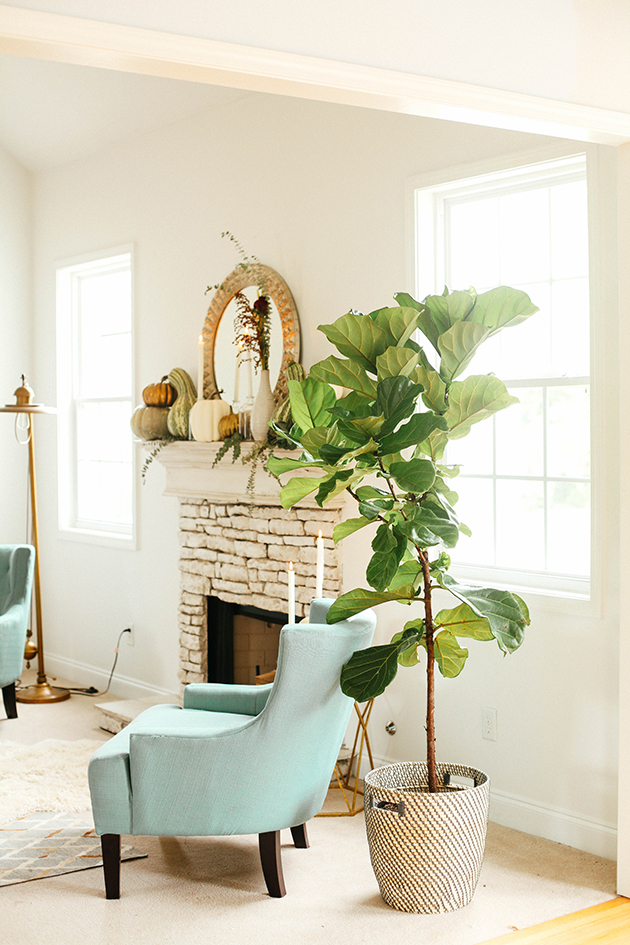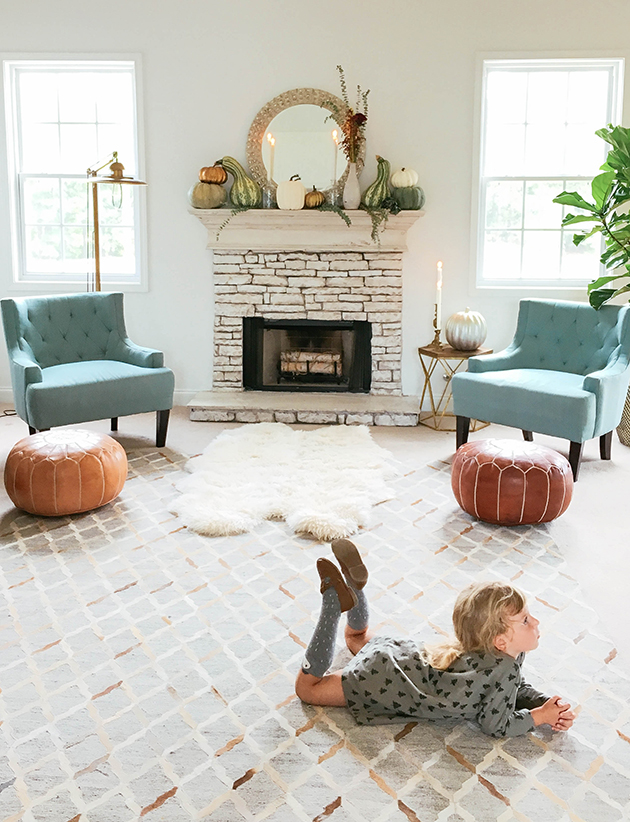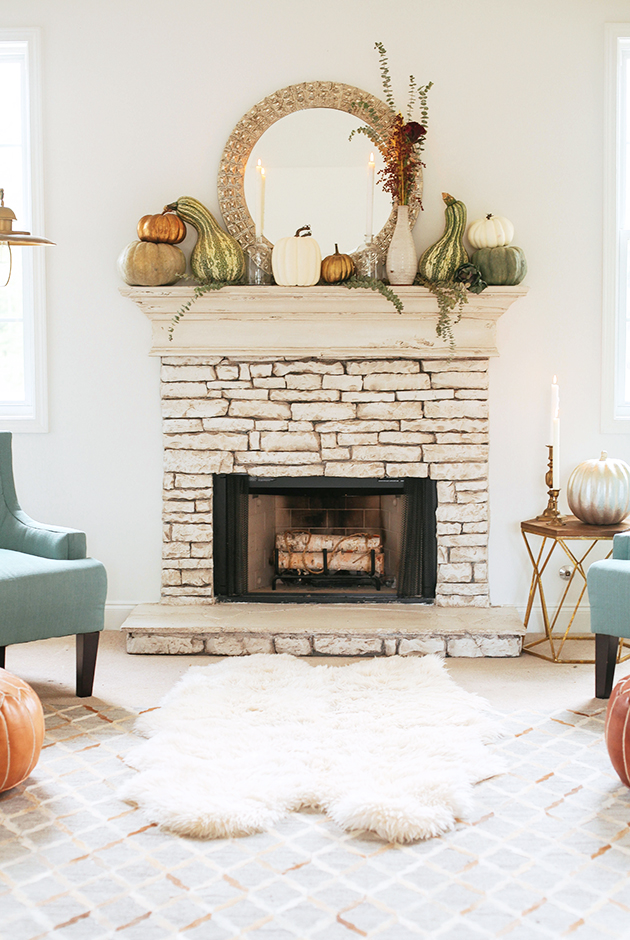 LIVING ROOM
We finally decided on just the right white for the room, (See this post on white paints.) and it really brightened up the space. We also recently did a fireplace makeover, so it was begging to be decorated. I just loaded up on both faux and real pumpkins, found a few glass jars in the Target dollar section to add candlesticks to, and grounded it with a large circle mirror. Eucalyptus is a great filler plant that dries out well. The birch logs I found at Crate and Barrel.
Sources: Rug // Sheepskin (Found mine at Costco!) // Poufs // Midcentury Chairs // Side Table // Floor lamp c/o // Circle Mirror // Vase // Fiddle Leaf (Lowe's) // Planter // Birch logs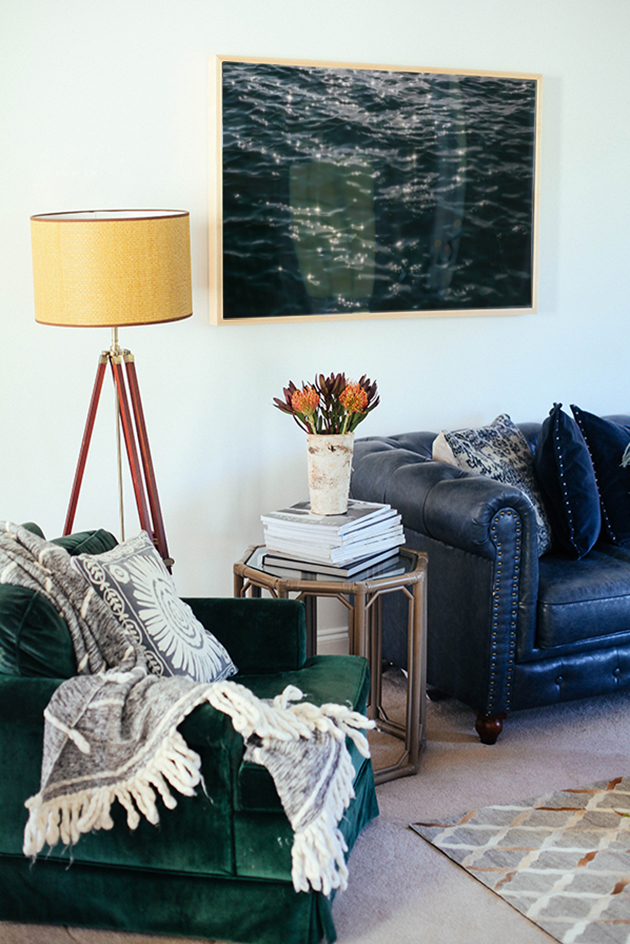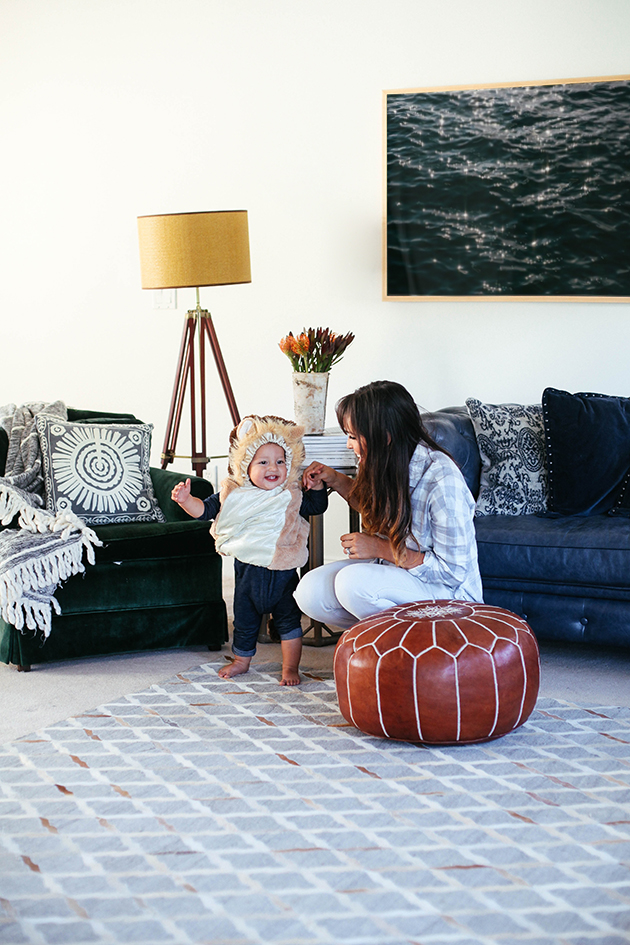 Sources: Emerald chair (flea market, but similar here) // Tufted Sofa // Pillow, Velvet Pillows, Mediterranean Print c/o // Floor lamp // Side Table // Rug // Throw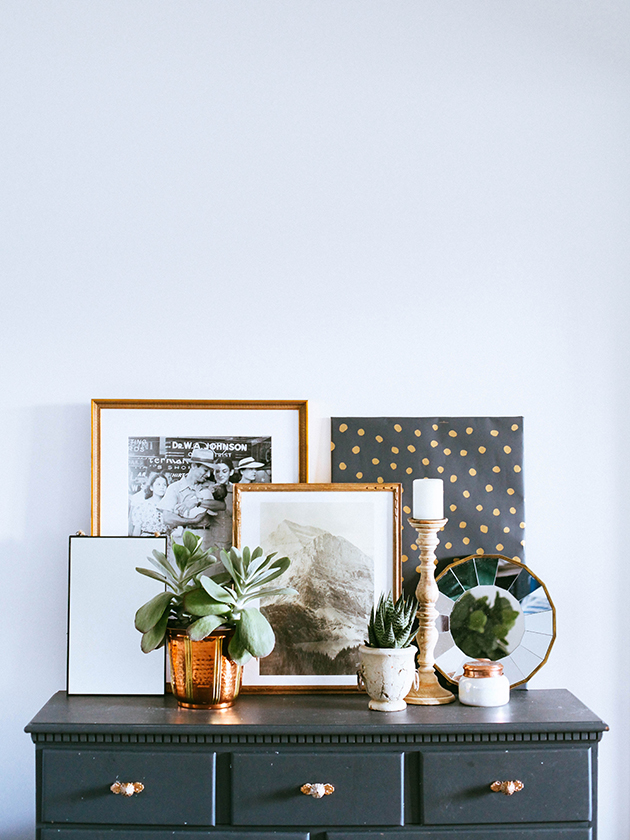 Sources: Large frame c/o // Mountain print // Vintage copper planter (similar) // Thrifted dresser // DIY copper handles // Geometric mirror (similar) // Pillar Candlestick (similar) // Candle // Rectangle mirror // DIY wallpaper art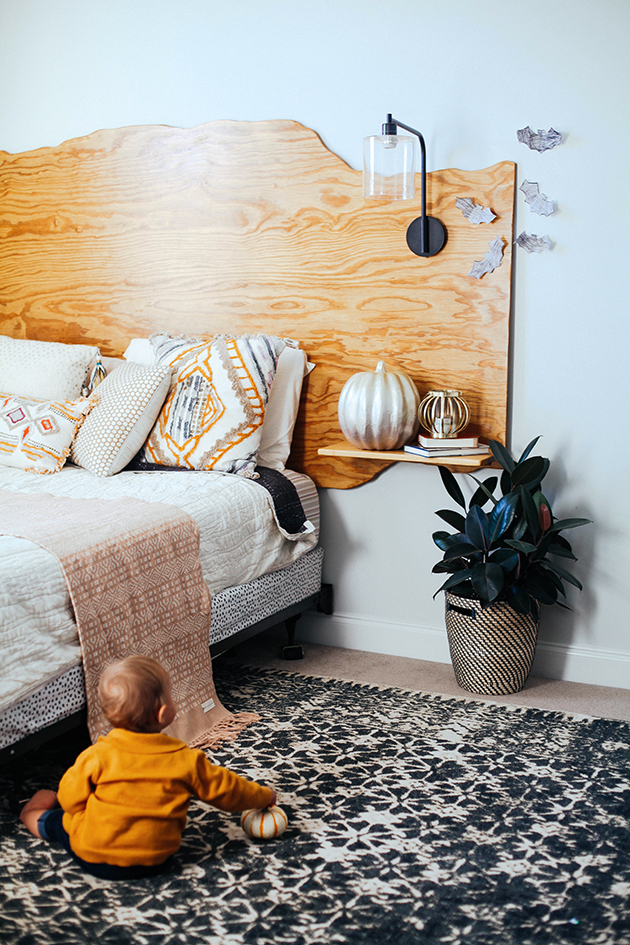 BOYS ROOM:
The boys are currently staying together in a room upstairs while we are finishing the daylight basement. I showed Gabriel how to make paper bats, and he was so excited that he decided to make a whole fleet. Along with a sign that read, "It's almost Halloween. Yay!!!!" (With 5 exclamation points.) Oh to be 7. While I snapped photos around the home, Rocco was perfectly content throwing around two pumpkins from the bed to the floor and back again. Who needs toys anyways?
Sources: Headboard DIY // Sconce light // Pillows // Rug (similar) c/o // DIY ombre pumpkin // Throw //Planter + Rubber Plant // Paper bats courtesy of my son Gabriel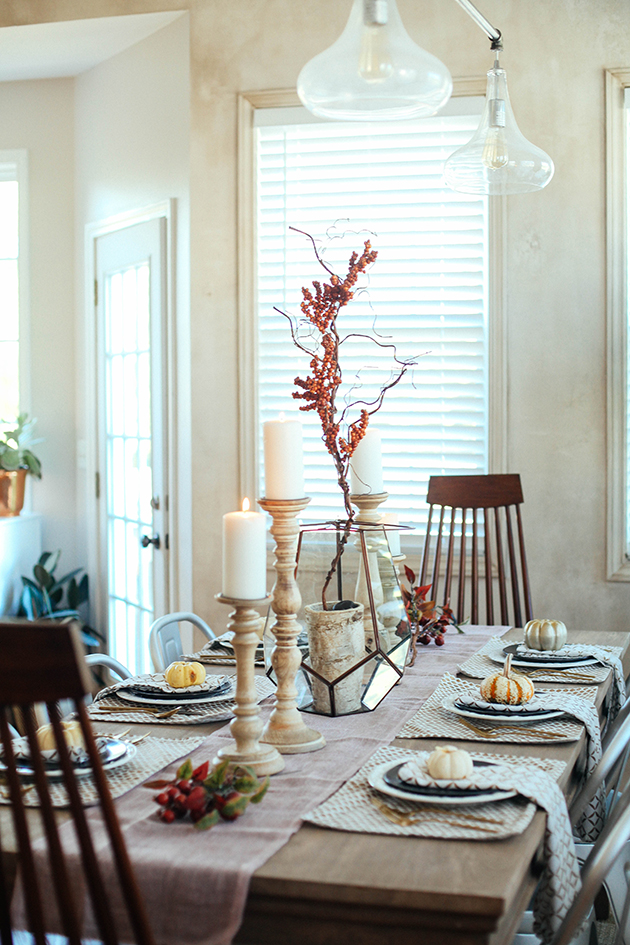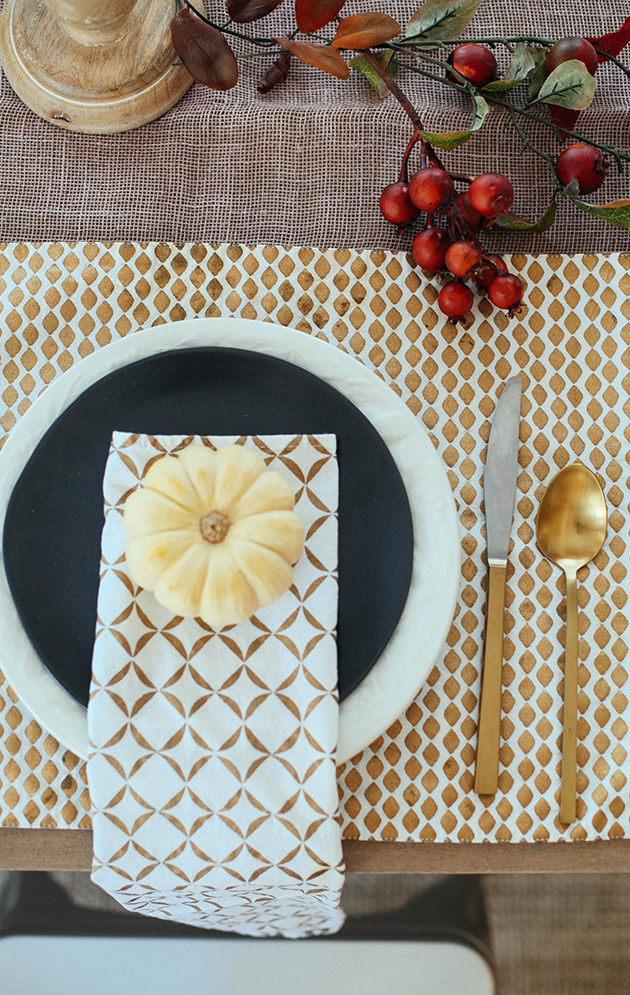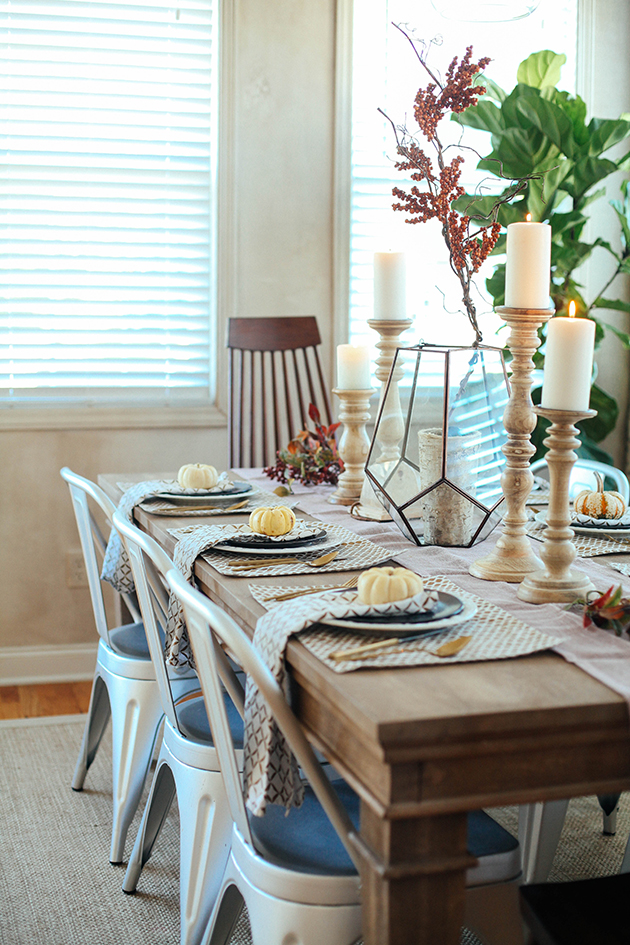 DINING ROOM
This stayed in place for all of 12 hours, but it was nice while it lasted! At least I have a visual reference now for fast table setting for weekend company:)
Sources: Table // chairs // Tall chairs (sold out) // Terrarium // pillar Candlesticks // Gold flatware // Runner (check stores for pink) // placemats (sold out but also love these for holidays) // Napkins (similar) // mini plates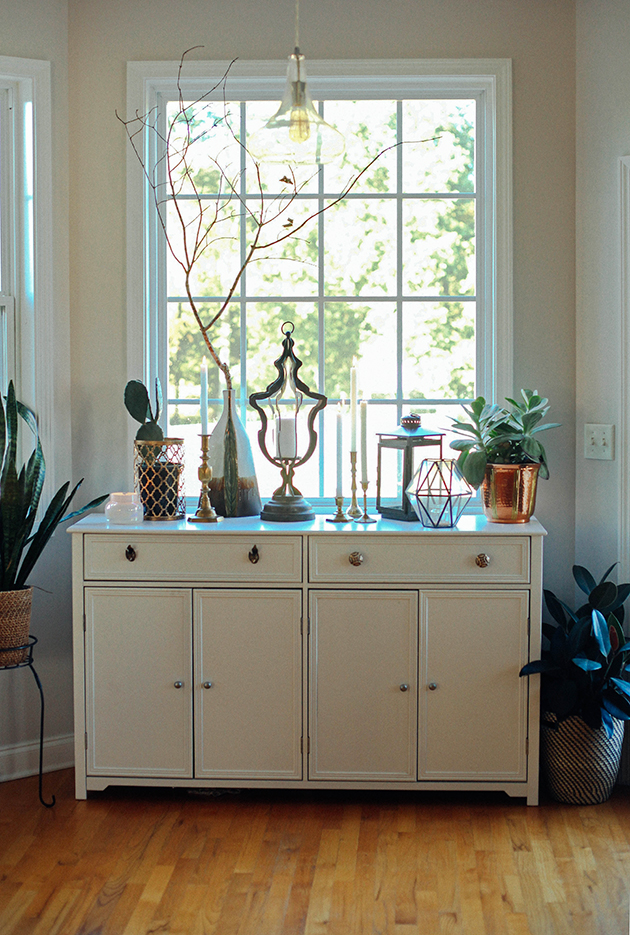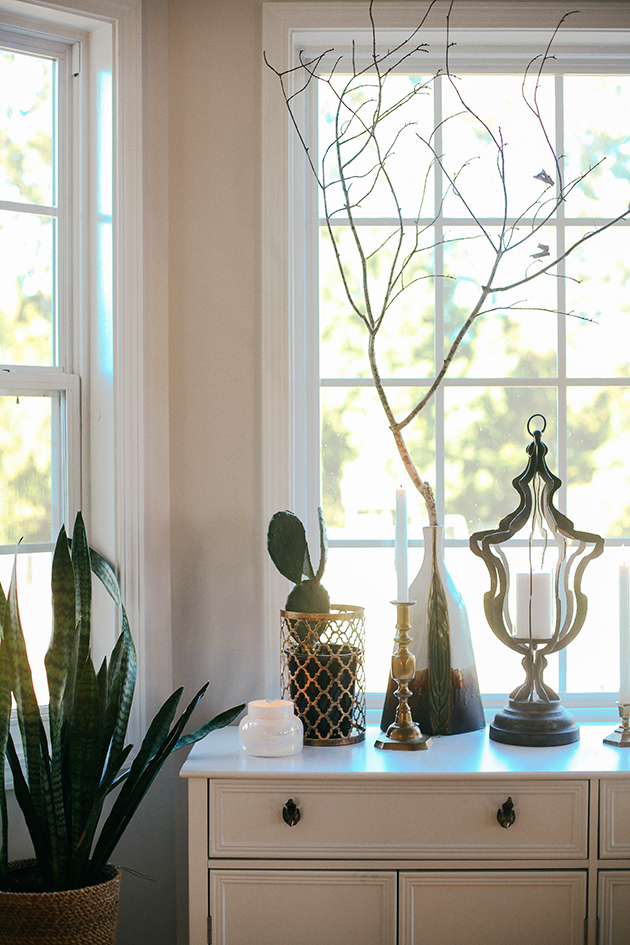 Brought the outdoors in with a large branch, added some lanterns, candles, and foliage for a festive buffet table top. Will probably change this up 107 times.
Hope you all enjoyed. Work with what you have, and don't be afraid to experiment with mixing things up around your house!
Featured items: