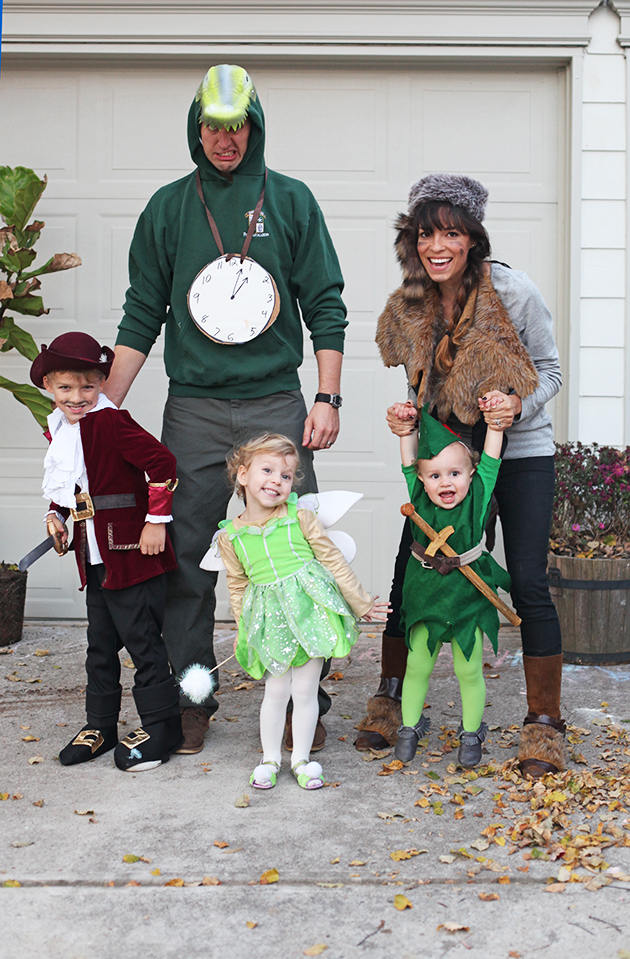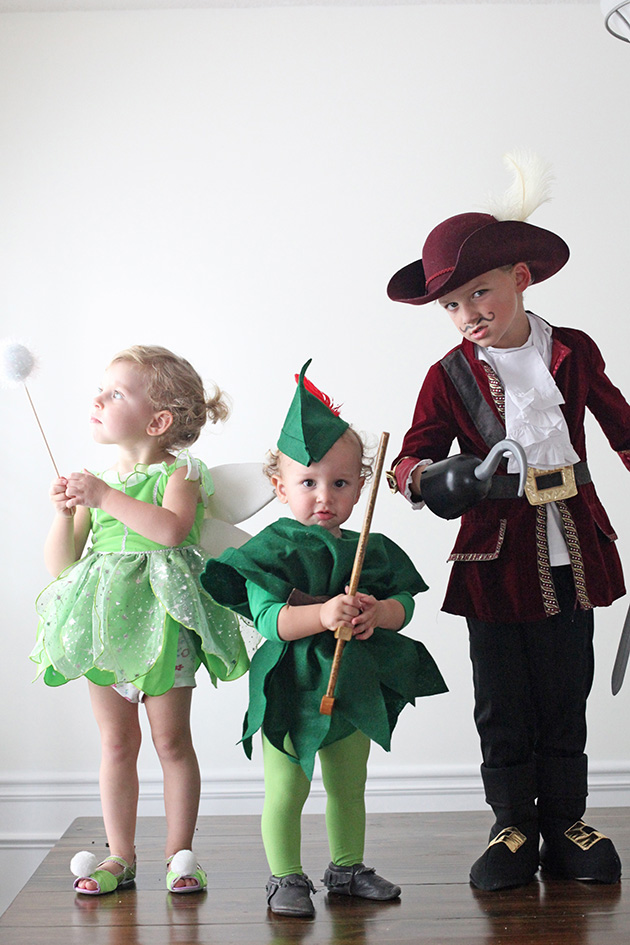 I don't know if we will be able to pull off a family themed Halloween this year, but we are brainstorming non the less! Any ideas? We might just use the best one! I realized I never posted our family Halloween costumes from last year. Veronica really wanted to be Tinkerbell and since Gabriel and Max think swords are pretty cool, we went for the whole crew….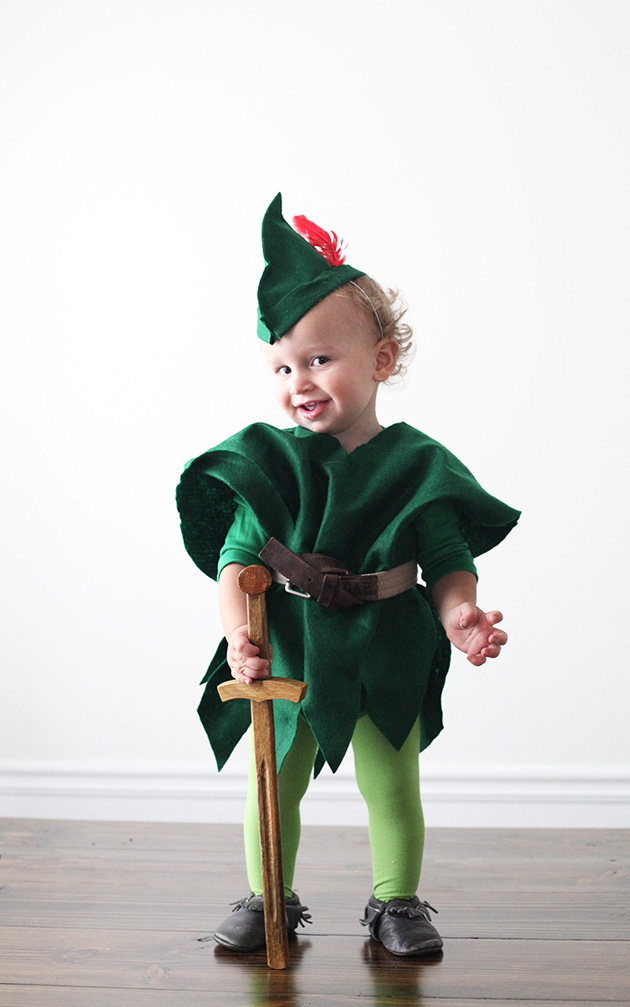 Peter Pan:
– I bought a piece of green felt and cut a jagged edge piece with a whole in the middle. Tied with a belt.
– Green tights from Amazon
– Moccasins from Freshly Picked
– Green hat made using a piece of felt and pattern, and hot glued ribbon.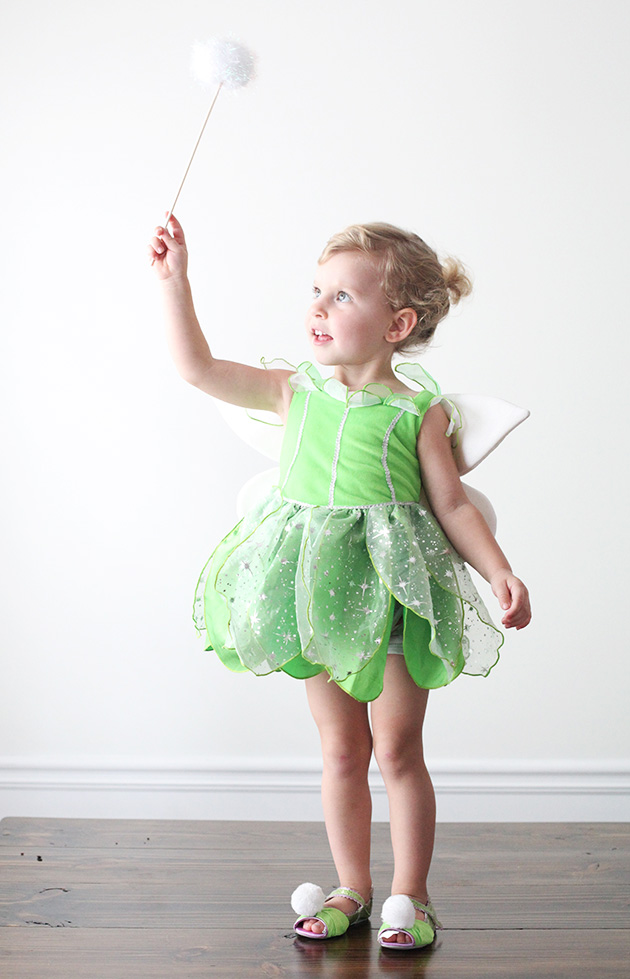 Tinkerbell:
– Tinkerbell costume found at a consignment store, but you could probably find one on etsy or Amazon
– The wand was made from a white puff ball + wooden rod. I found these at a craft store.
– Shoes found on ebay. Similar ones.
-White tights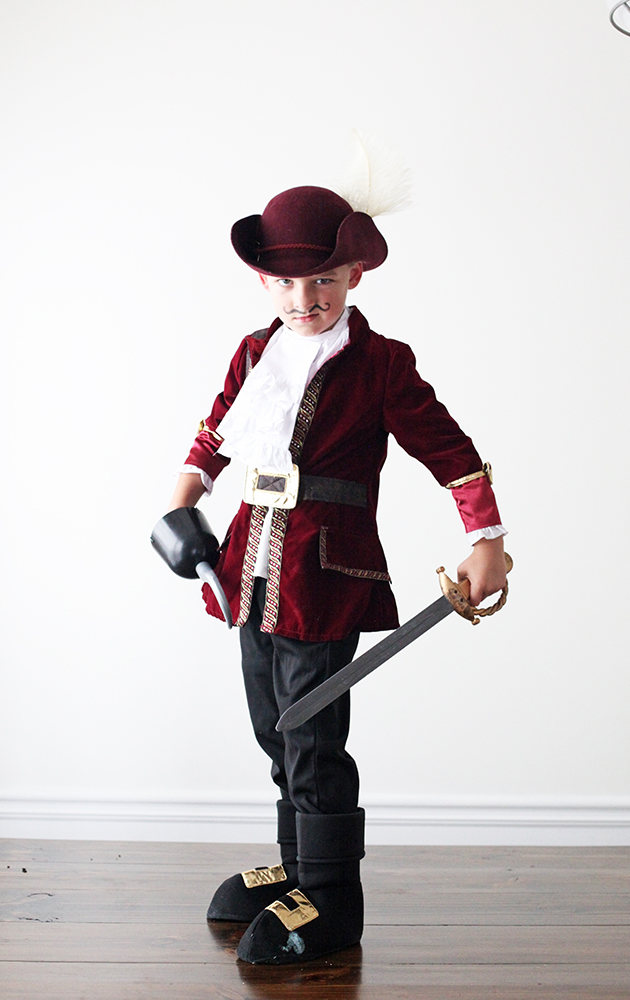 Captain Hook
– Costume found on Amazon
– Hat made from my old fedora + a feather I found at a craft store.
– Black mustache / go – T was hand painted on
Tick Tock Clock Alligator:
– Alligator mask found at a dollar store
– Green Sweatshirt
– Handmade cardboard clock
– Green pants
Lost Boy
– Most of the faux fur pieces I repurposed from the kids dress up box
I taped pieces around my boots for the shoes.
– Grey tee
– Black pants
– Coon hat
– Black face paint
Do you all plan ahead for costumes or are you waiting till the last minute? (Like I usually do;))
Some of my favorite costume series going on right now: Studio DIY + Sugar and Cloth. Check them out!