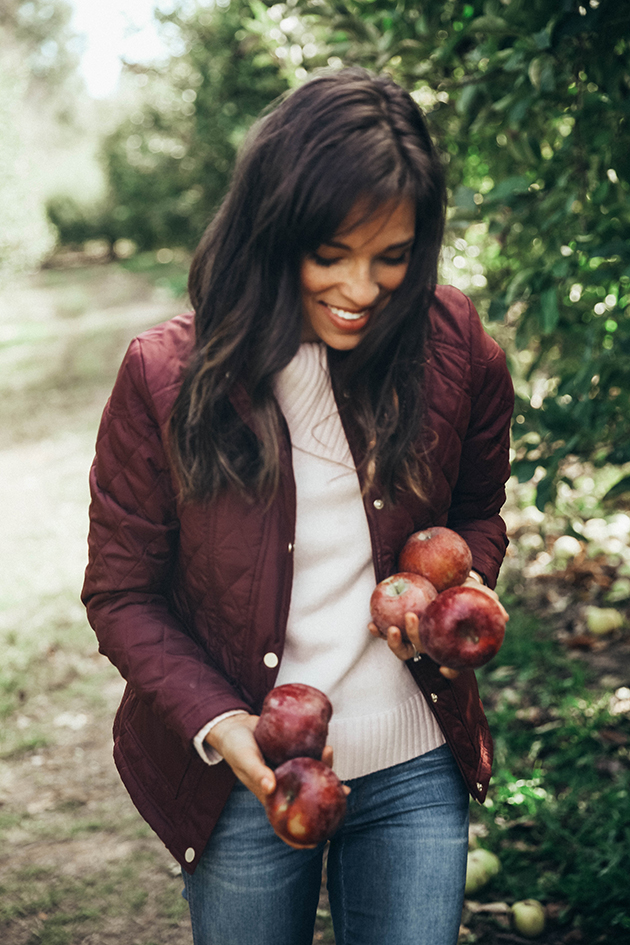 I have been slowly switching seasons in my closet, and taking the opportunity to weed out any unused items. I was able to do a closet auction to raise funds for some families affected by recent hurricanes, and I deeply appreciate those of you who supported that! My closet is getting pretty slim, which actually leaves me much more content! I have added a few pieces to my fall "capsule" that are both versatile and super comfortable.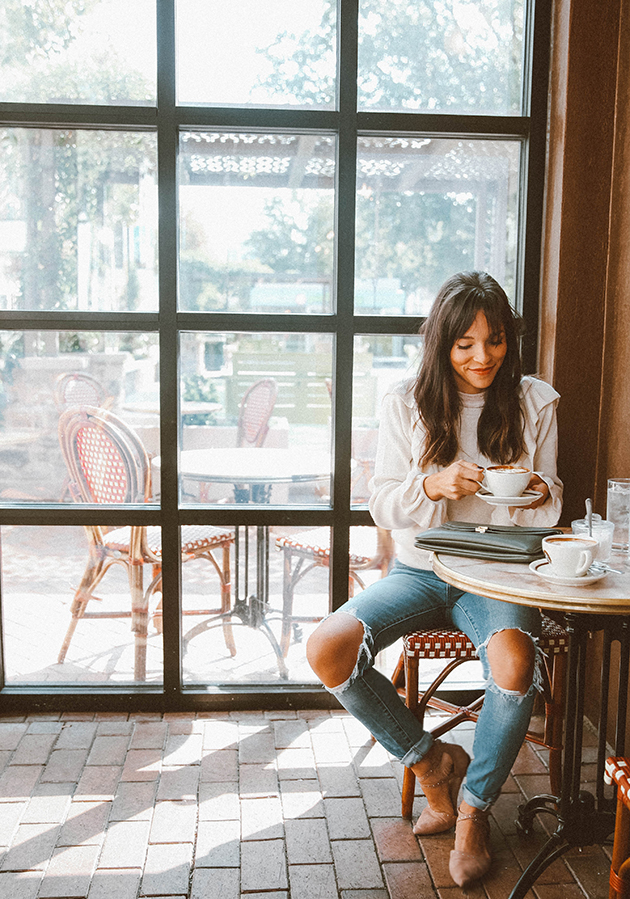 1. Ruffled edge sweater – This sweater is really thick and soft. I love how comfortable it is and the length doesn't get bunchy around your waist. On a few cool mornings, I have worn it with skirts or denim and flats.
2. High-rise distressed denim- This Levi's pair is by far my most used pair of the season. Granted, my kids keep asking me why there are big holes in them. I don't have a logical answer.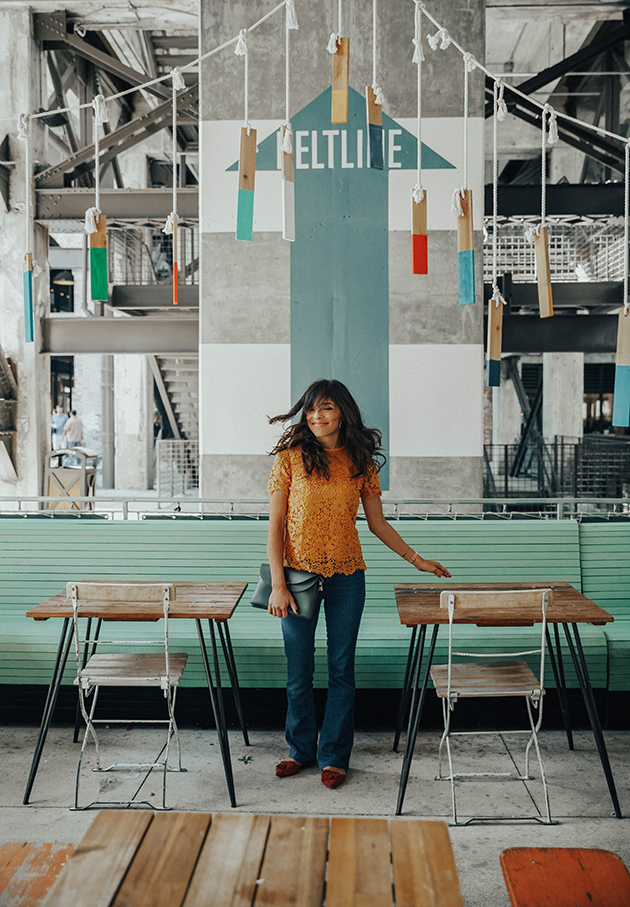 3) Golden Lace Top – It's nice to have a few dressy tops on hand that you can glam up or wear casual, and golden yellow will always and forever be a favorite fall hue of mine. This top is really well made from Rachel Parcell shop.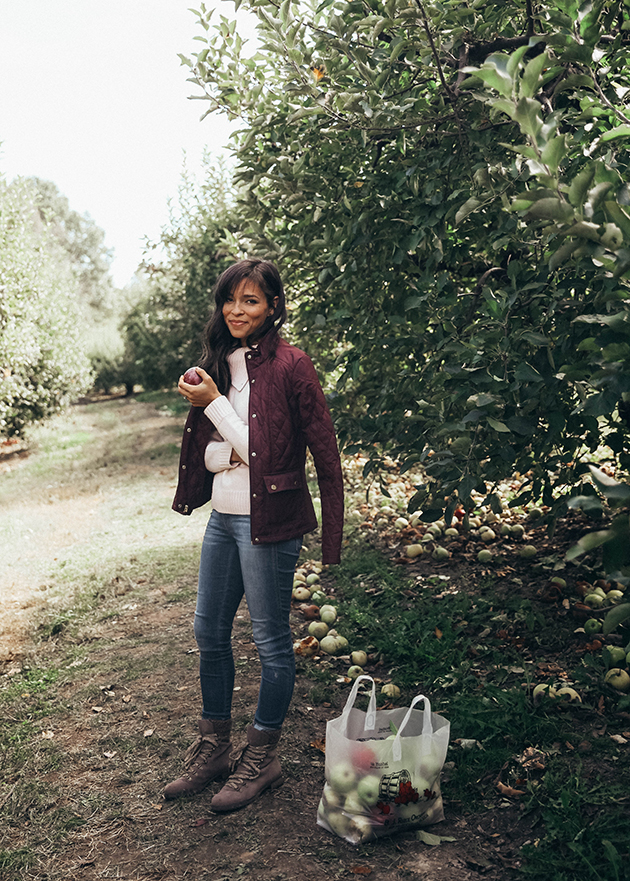 4. Quilted Jacket – I wore the olive version of this jacket over and over last year, so when I saw this burgundy toned one at Target I didn't have to second guess if I would use it enough. It's actually a Burberry look alike, but I could never justify the price tag on that one! The sweater I have had for a while, but here is a similar one.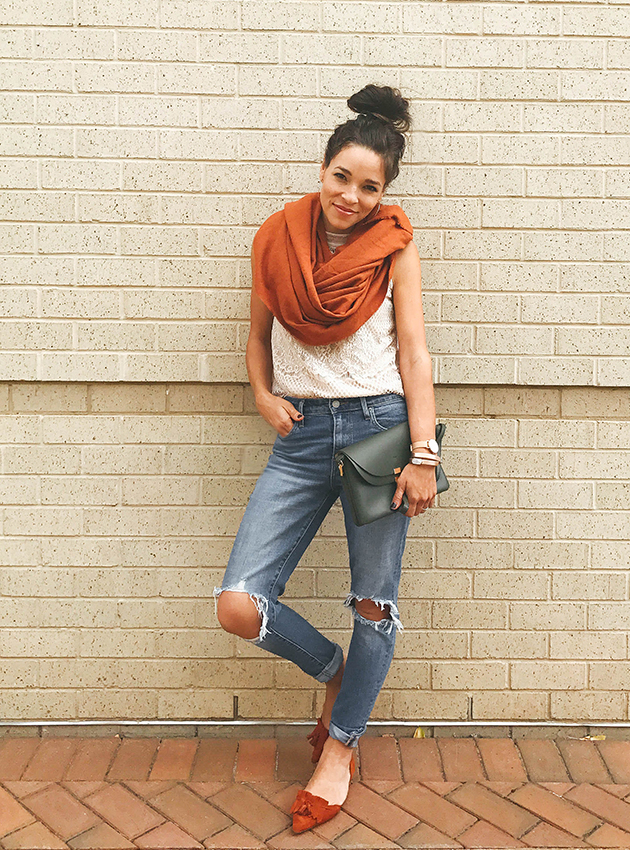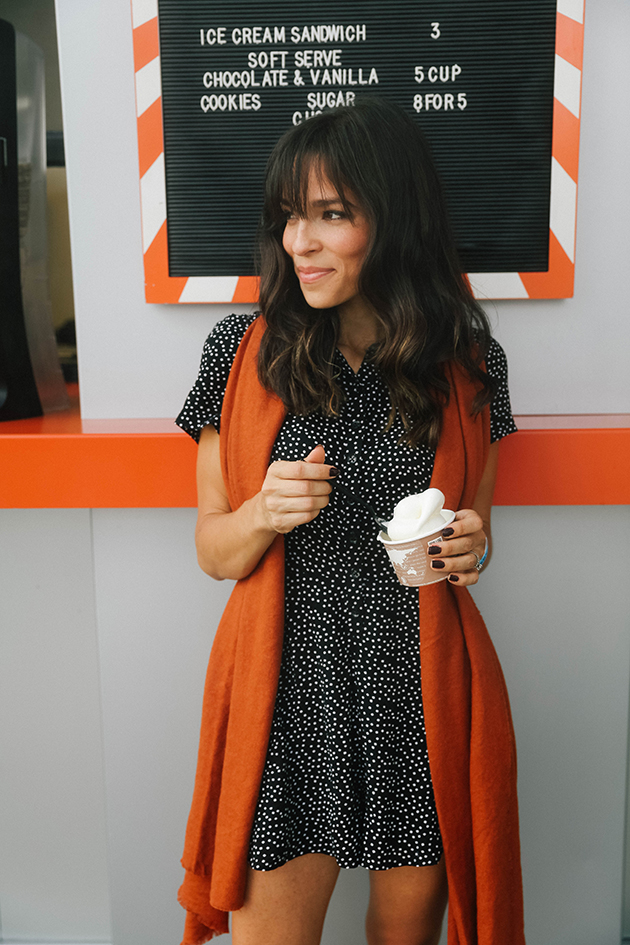 5. Rust Blanket Scarf – This is a good cozy one that can wrap around your shoulders or neck. I find more rust colored pieces weaseling their way into my fall line up, and I guess I like it more than I thought I would!
I didn't have time to assemble a full capsule to share with you all, but hopefully I can share the good finds I will be using this season.
Happy October weekend!