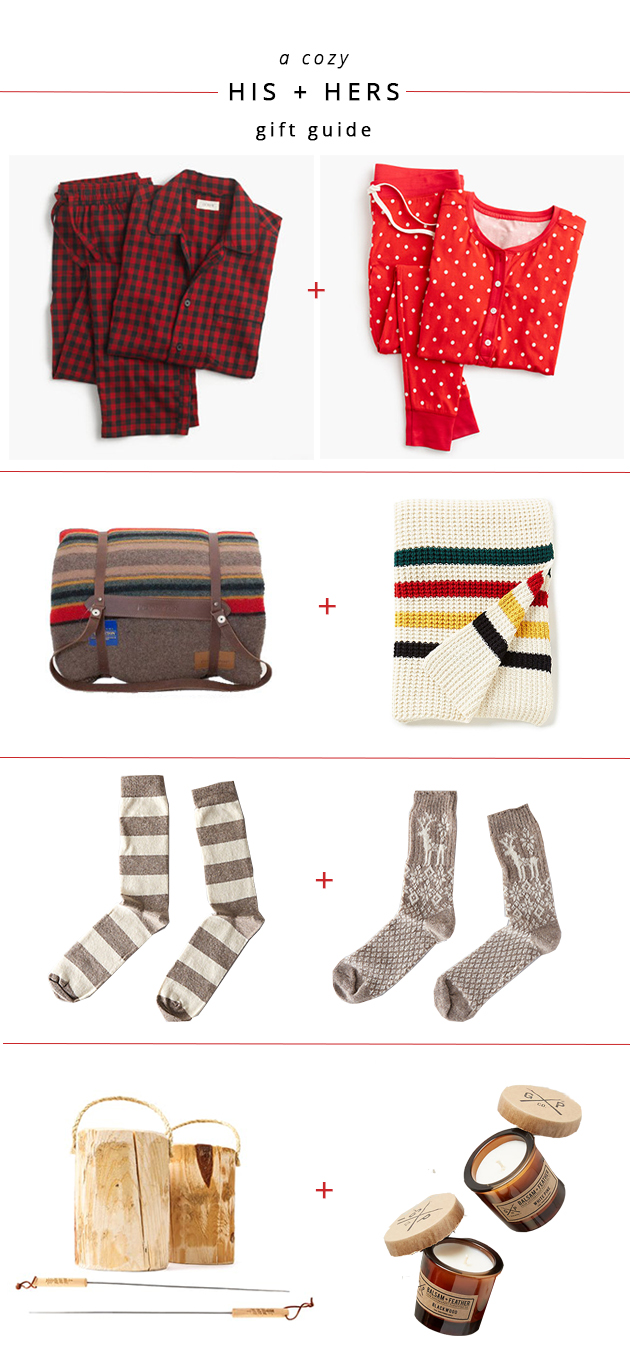 A cozy him + her gift guide:
Pajamas for him, pajamas for her (40% off today only)
Throw for him, throw for her (Use code cybermonday for 30% off)
Rugby stripe socks for him, Reindeer fair isle socks for her
Swedish fire torch set, Candles for her (20% off today only)
I love the chance to gift him + her gifts, and recently gave a monogrammed mug set + flannel throw to some newlyweds. What cozy gift ideas would you add to these pairs?
Hope you all had a wonderful Thanksgiving break. I'm ready to have all my chics home for Christmas!
P.S. If you are an email subscriber, you will receive an extra gift guide and news about our big giveaway!