Airbnb has always been on my top 10 list of dream partnerships. When they reached out offering to team up for family travel, and provide stays in some of their homes, you can bet I didn't bat an eyelash. Very grateful for the opportunity to have this time with my family, and share some cool spots in the upcoming months with you all.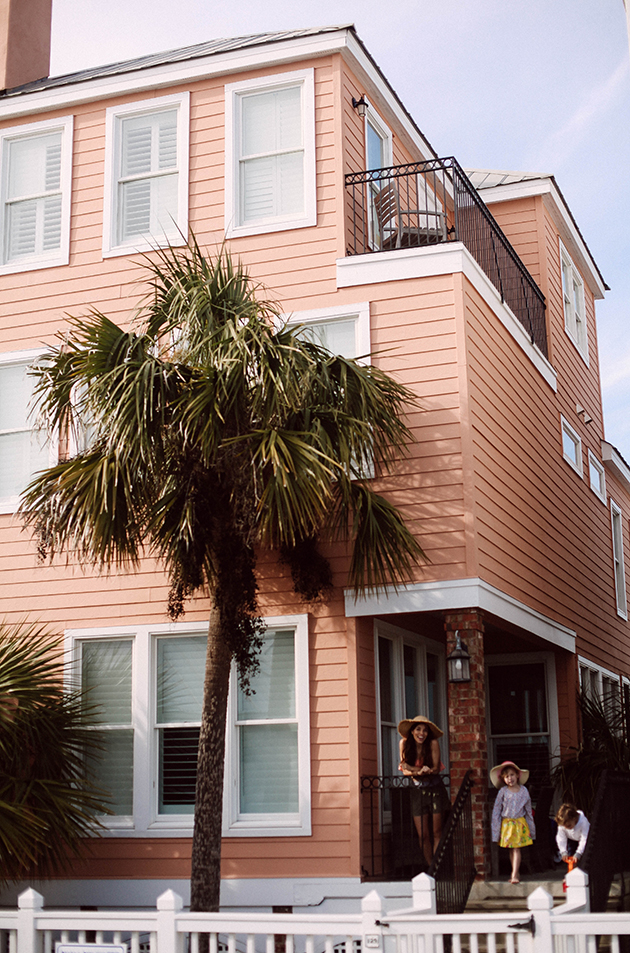 Charleston is a city we have been talking about bringing our kids back to for years. It is easily a favorite place of ours, and we knew our little ones would just go bananas over its beaches. We will be doing a city guide in our next post, but for today, here are some of our favorite family friendly spots we visited…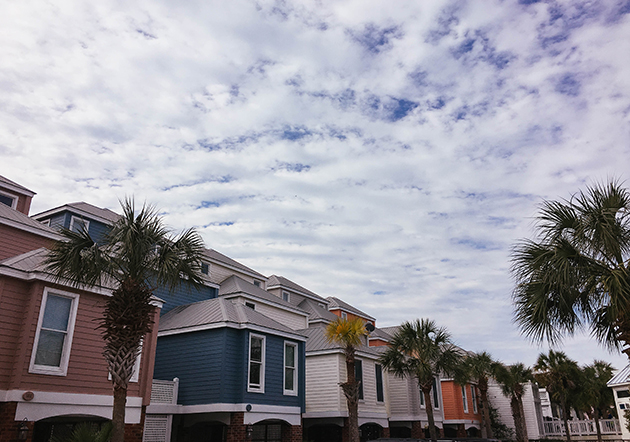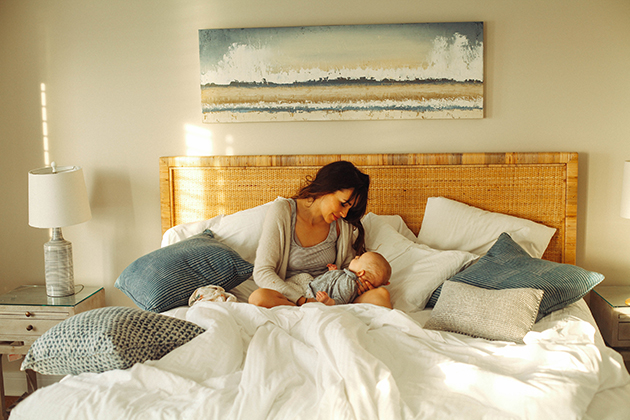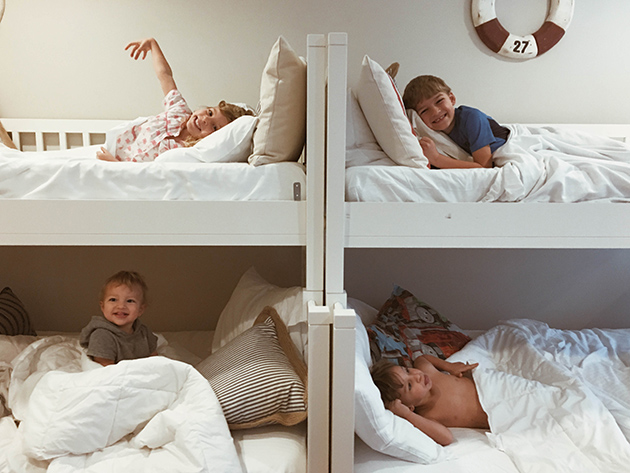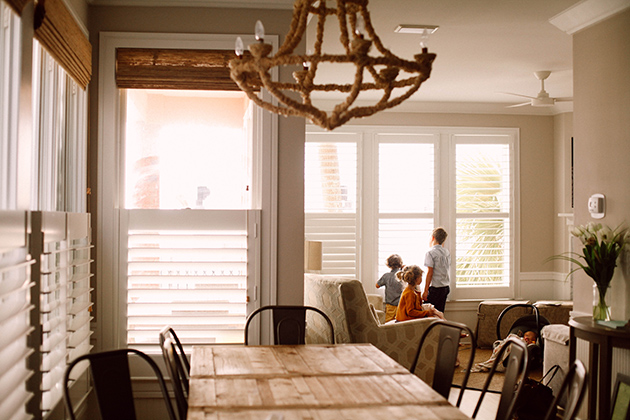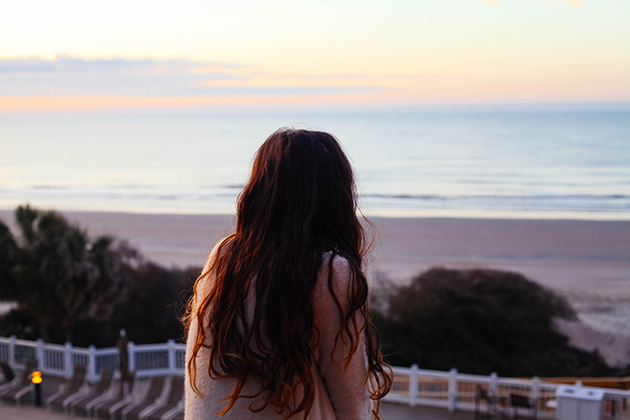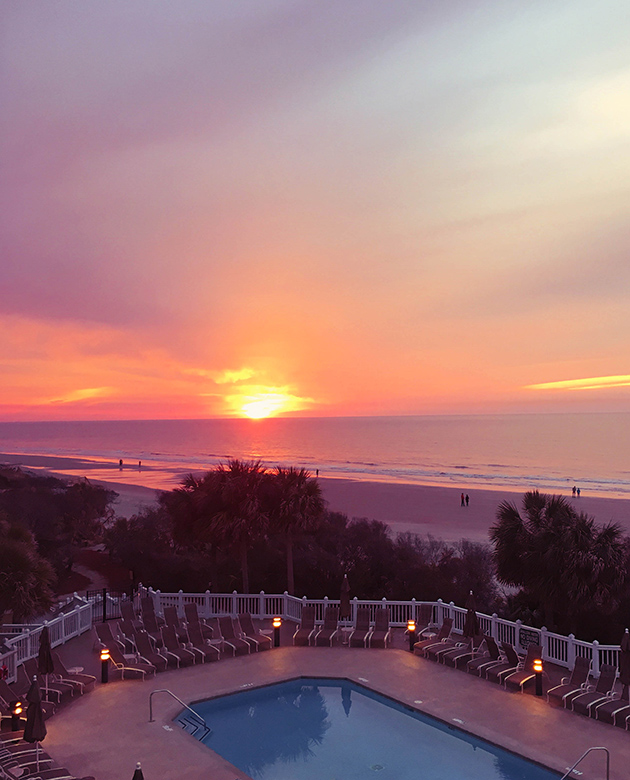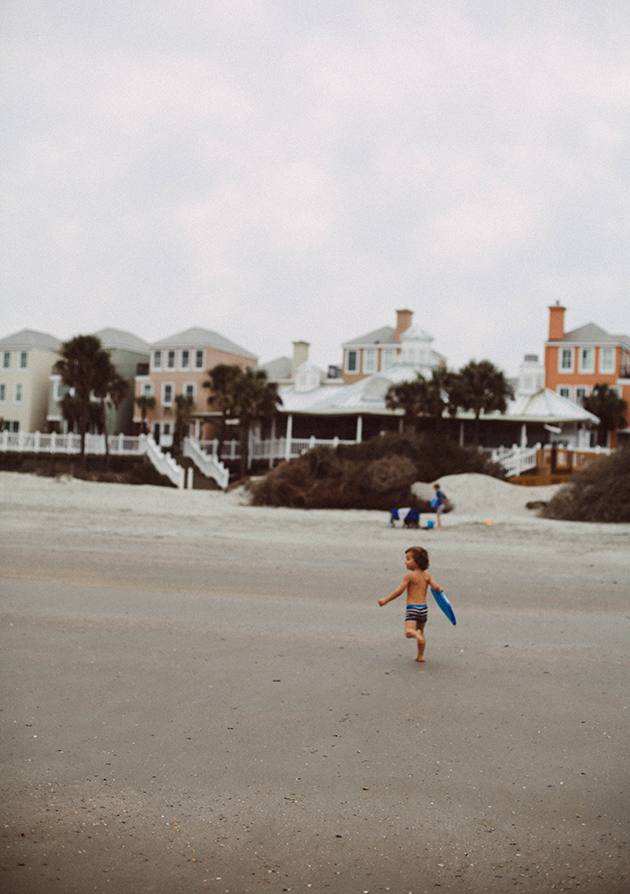 Where we Stayed: We found this particular Airbnb home in the Isle of Palms that was right of the ocean. I knew if we were going to do any type of beach time, it would be much easier with babies to have it as close as possible. I also saw the double bunks and new that this was a winner. I would say this Airbnb would be ideal for a bachelorette weekend or for a few families to split since there was so much space. Here are a few more Airbnbs options I had bookmarked in Charleston:
Isle of Palms: One | Two | Three
Downtown Charleston: One | Two | Three | Four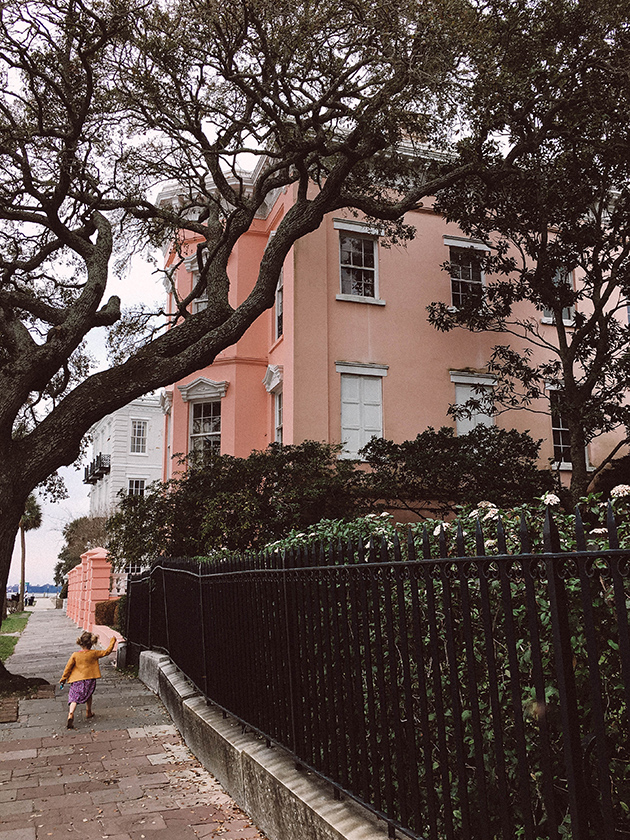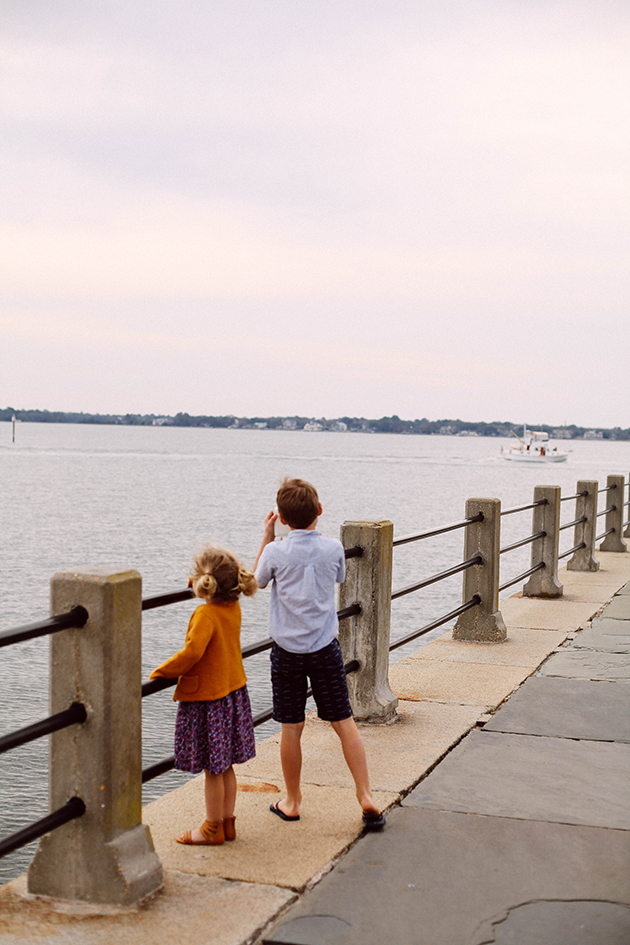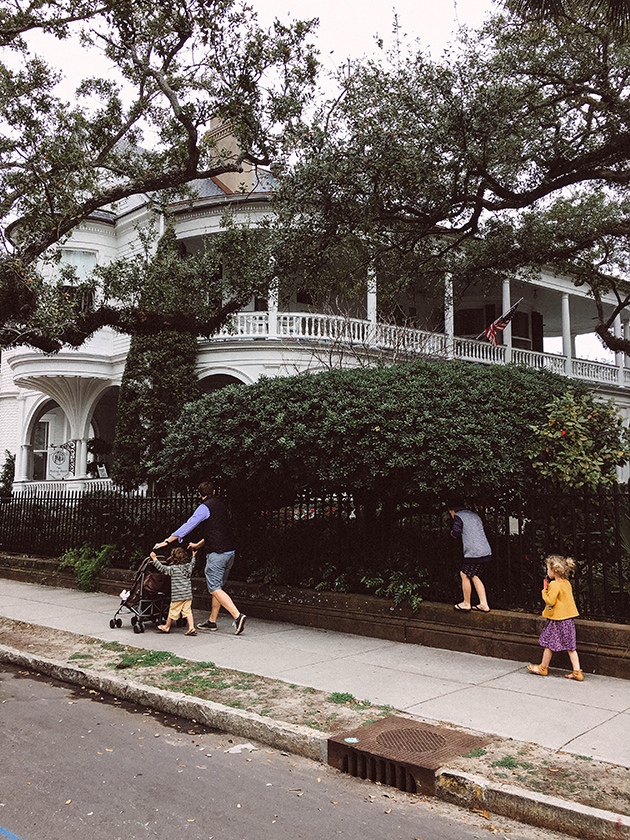 Isle of Palms is a 30 min. drive to downtown Charleston so we would spend the mornings in the city and the afternoons back at the beach. The Battery is one of my favorite little corners of the city since it has the historical aspect as well as some breathtaking views. You can see Ft. Sumter from certain parts of the harbor, and the park is surrounded by some of the oldest homes in Charleston. You can take Carriage ride tours that offer all the cool background info on the homes and area surrounding.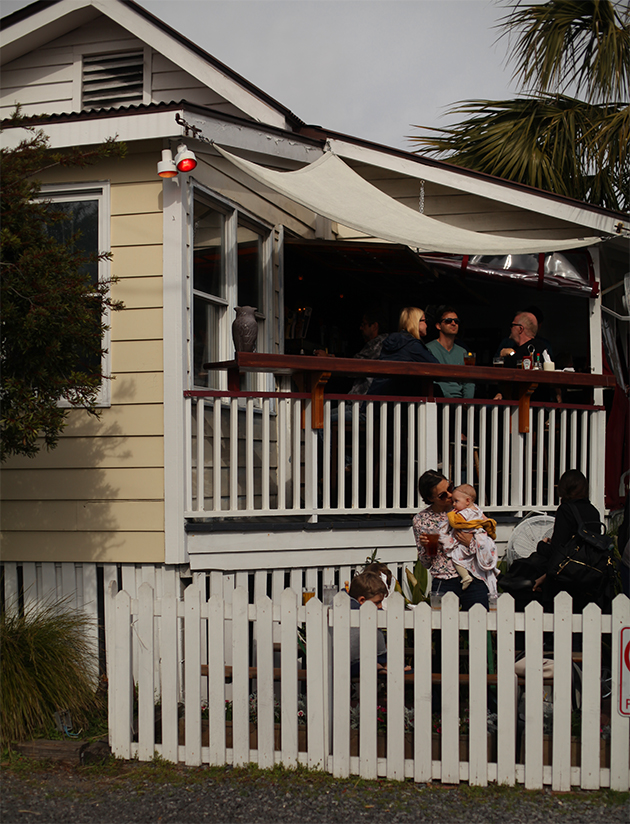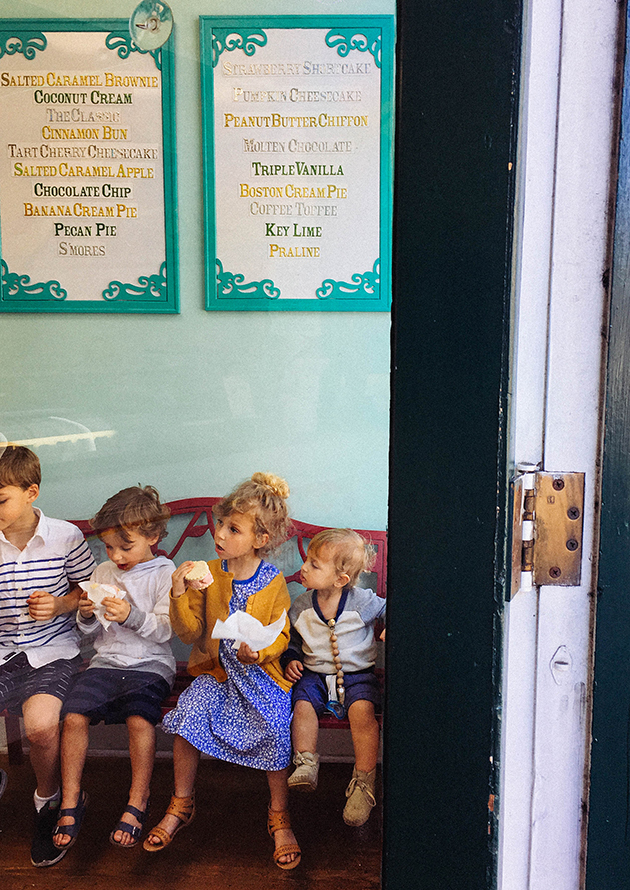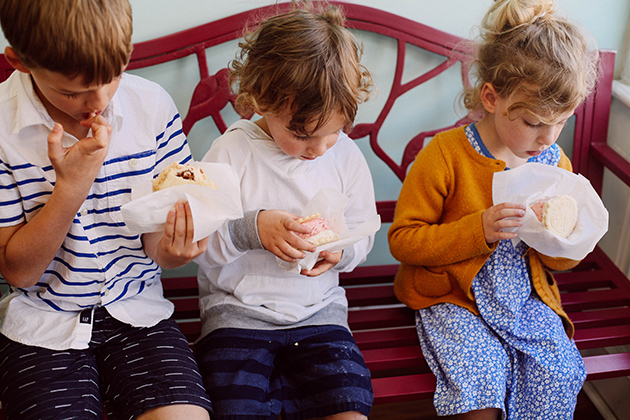 Eating with Families – There are a million places to eat in Charleston, but not all of them are ideal for large families if you can imagine. Many of the buildings have tight quarters so I did my research ahead of time to mark spots for lunch and dinner. We did some cooking at our Airbnb and some meals we did on the go. I will go over all of them in our city guide, but a few easy in and out places while you are touring the city are Caviar and Bananas for a quick lunch and Peace Pies ice cream sandwiches. Poe's Tavern on Sullivan's Island was fantastic since they had picnic tables outside and the best fries on the island in my opinion;)
Quick Tip: Most places in Charleston take reservations so the popular spots I knew I wanted to see I called a few days ahead. Some of them book weeks in advance! You can also use Open Table. Others are first come first serve (like Poe's) so you are better off visiting those during hours that are not as high traffic. We went for a late lunch at 2!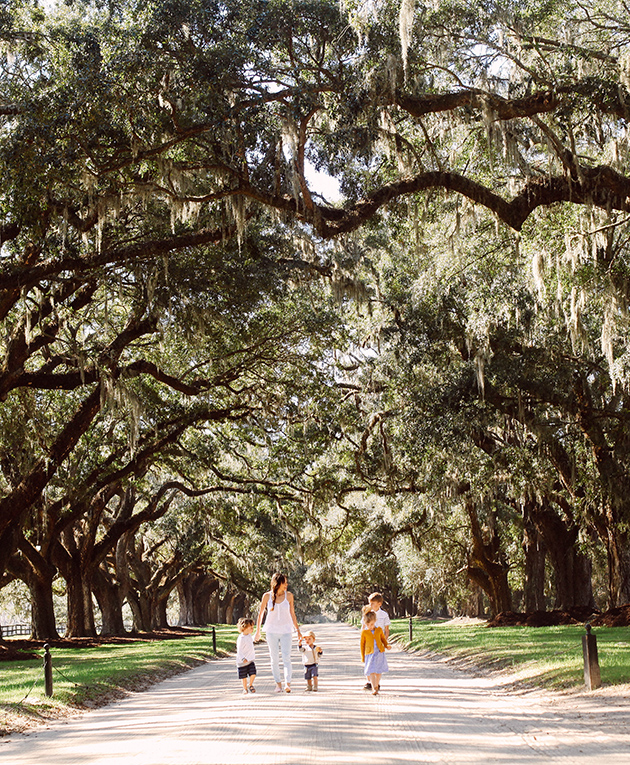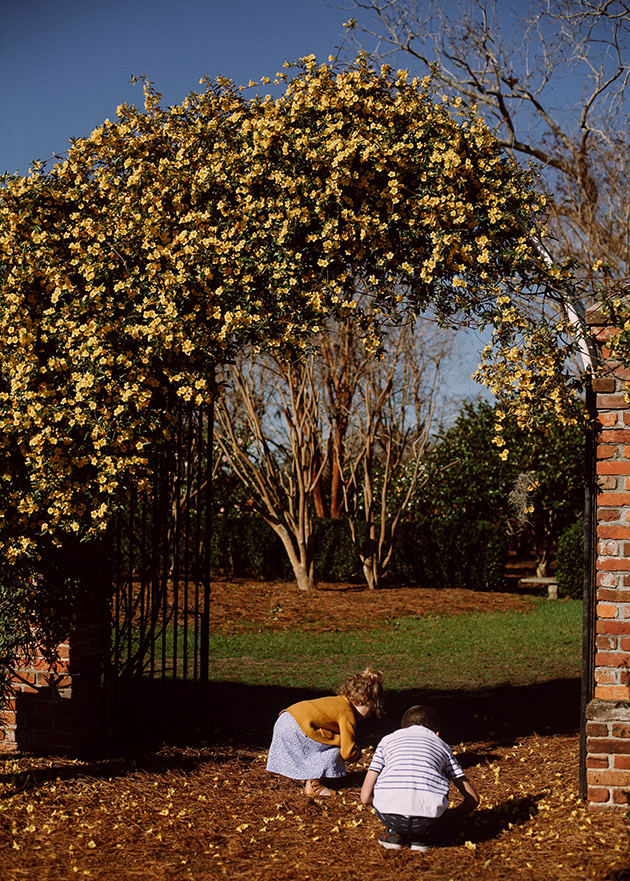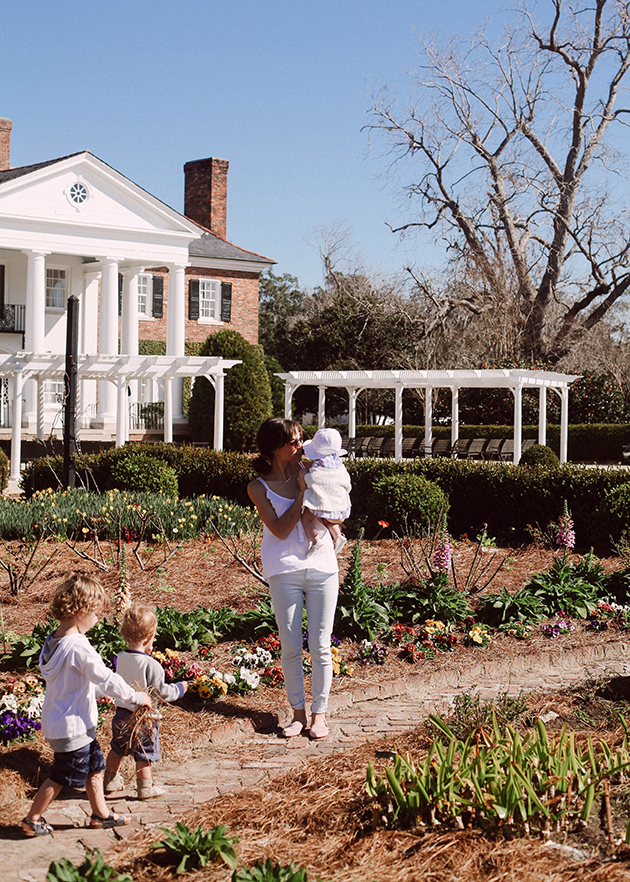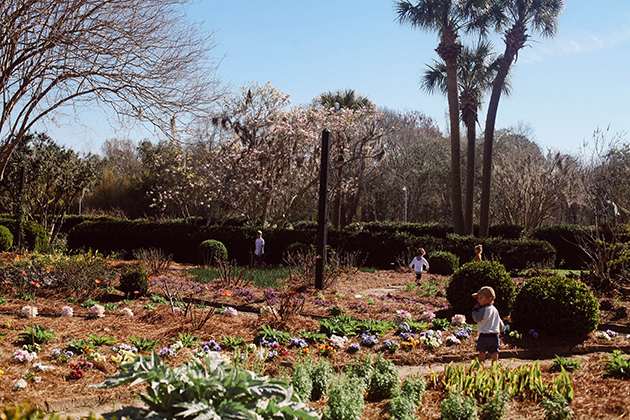 There are several plantations in the area, so it was hard choosing which one to visit. For location convenience we went with Boone Hall Plantation which had the most majestic entry drive in I have ever laid eyes on. Those trees could move mountains in your soul I'm tellin' ya! There was already so much in bloom in front of the house gardens. We took the carriage tour around the plantation and let the kids roam the gardens and visit the horses. It was a really good time for our oldest boy to learn more about the history behind the slave homes (they play an educational video inside of them). Although human injustice is hard to explain to a child, they understand at such a young age what right and wrong treatment of each other is. Gabe and I both think it is so important they learn compassion and the importance of human dignity early on. I highly recommend this place for anyone visiting Charleston. It is just incredible.
Quick Tip: Traveling to Charleston in the off seasons has it's perks. Low crowds, no waits, and no unbearable heat! The weather in February is unusually warm right now in the south, so we got lucky this time. I loved being able to see this city at a time where it was just starting to bloom. If you can travel here in February before spring break crowds I would say go for it!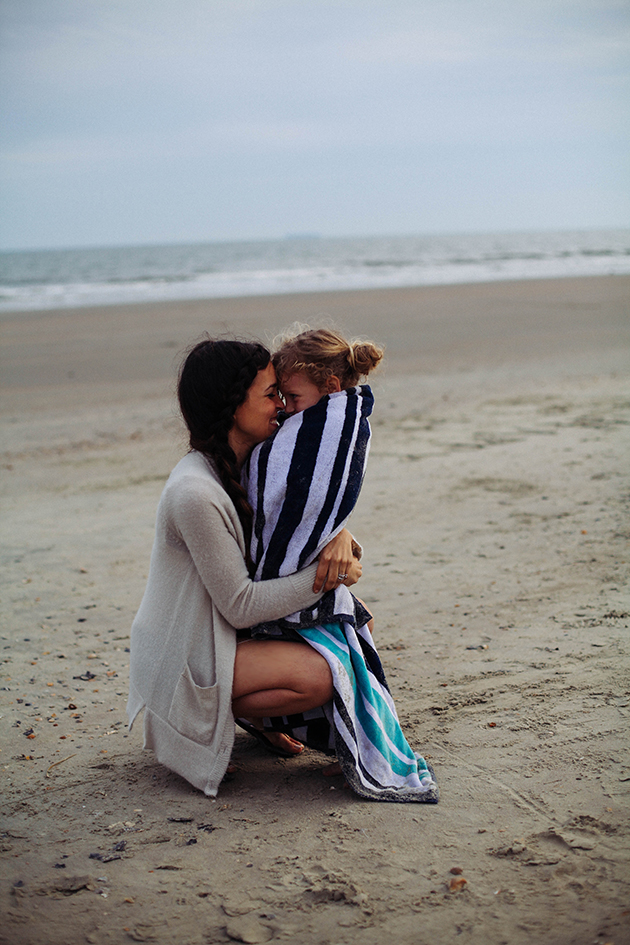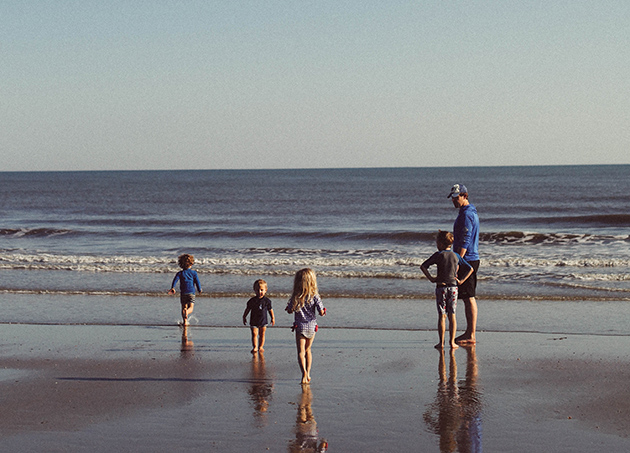 This video is a very small glimpse into all we packed into our four day stay. Apologies for the shaky footage at times – due to the constant juggling of a camera in one hand, and a coffee or baby in the other.
I love seeing the confidence and independence that seems to well up in my children after they try something new and experience a new place. Even Rocco was strutting confidently at the end of the trip. They have become such champs at traveling, but it hasn't gone without its fare share of hiccups and crazy moments. I've just learned that anything grand you experience with your family often times requires a good deal of work and sacrifice on the parents part. The morning hustle of getting them dressed and in and out of the car alone can be intimidating! (Like, I need to drink coffee before I can even think about tackling that job. ) However, it is safe to say I have never regretted the outcome of a family trip. It has brought their relationships with each other closer together, which means more than gold to me.
I can't wait to tell you more about Charleston! I will also be working on a video to answer some of your q's about traveling with little ones too if you want to send any inquiries.
Happy weekend!
Thank you so much Airbnb for making this trip a possibility! (Not a sponsored post, but they did provide our stay!)