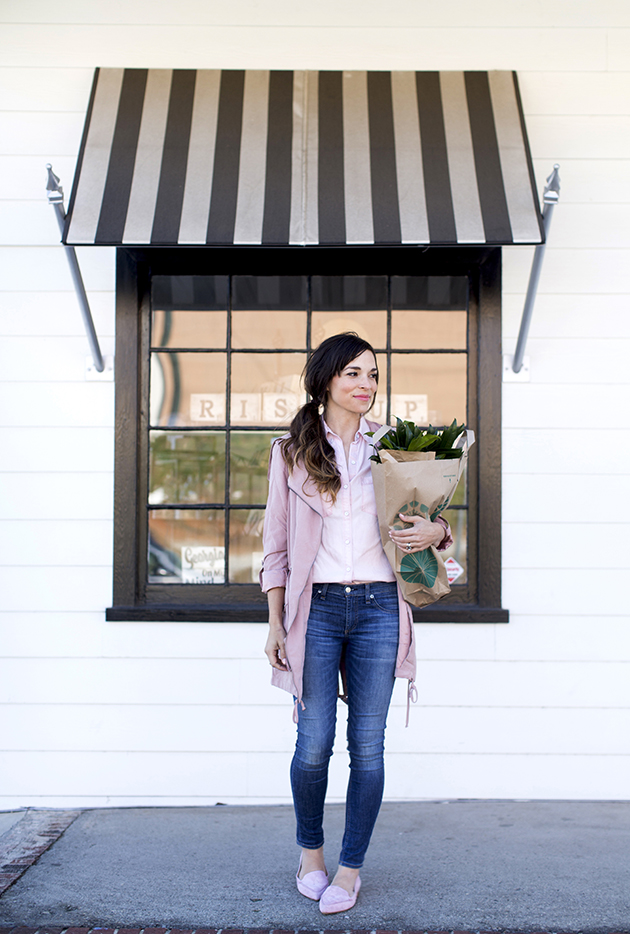 I am more than eager to say goodbye to January and welcome a new month. It seemed to be quite a long one this year, eh? In Atlanta, we even have a few blooms starting to shoot up in our front yard. Visual hope of the end to the bleak weather! And not only am I welcoming the month swap, I'm anxious to continue the simplify my life process. I've got a self imposed rule going on: with every new item added to my closet, I must donate or pass along another item. This has been a great solution for our small closet space as well as a good remedy for impulse buying.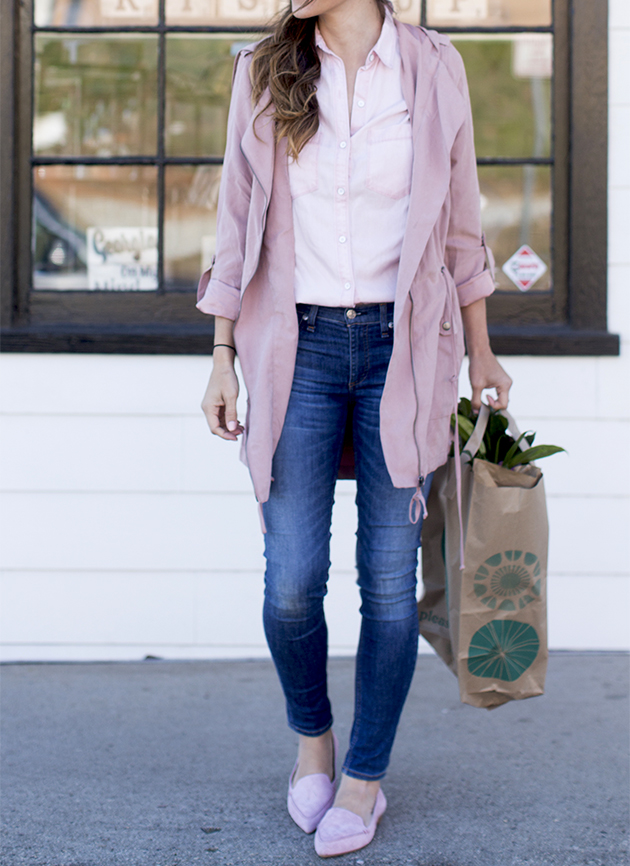 Jacket (also love this one), pink chambray (similar), denim (similar for less), pink suede flats c/o
When I received this pair of M. Gemi flats in the mail, I took out a pre-labeled bag with the note, "Make some room in your closet for your new shoes. Pick a pair of gently worn shoes from your closet to donate. Drop them into the enclosed mailer – the delivery fee on us. We will donate your shoes to help women who need professional attire as they develop their careers."
Such a cool initiative! I love how they are making it so easy to take part it in this prompt. Any other companies you know of doing similar efforts? I want to compile a list!
Happy February 1st!

We had some site server issues and this original post was deleted along with your comments. Apologies if you left questions! Please feel free to leave them again below or email me!
Photos by Morgan Blake