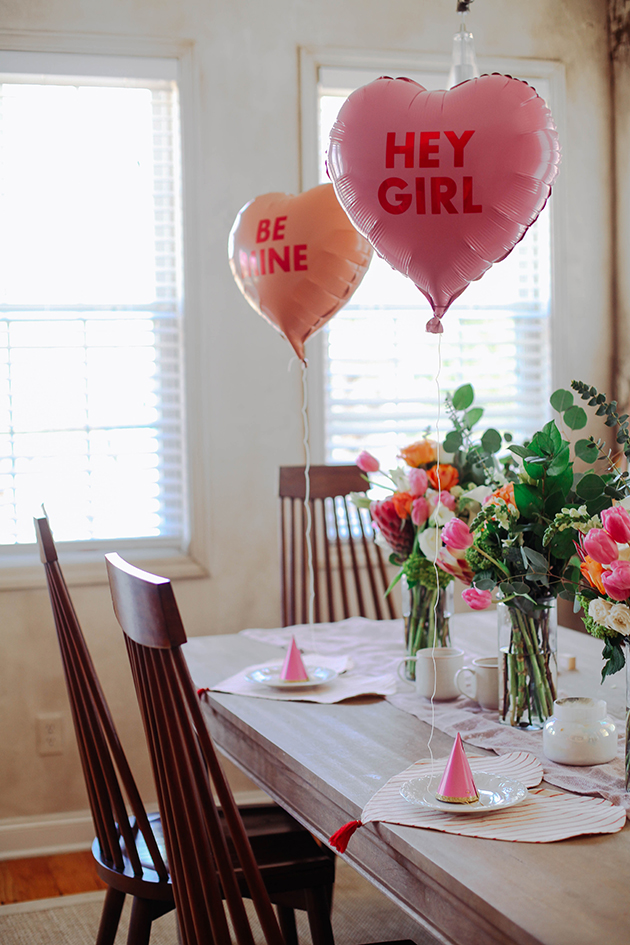 I admittedly put way more effort into gal-entine's side of Valentines' day than anything else. Maybe because gal pals actually appreciate flowers and fluff a little more than guys? Hmm maybe yes. Since my sisters were in town from Ireland and Arizona, it was fun to throw together little coffee and scones with a little flair! I haven't seen them in months, and it was worth celebrating the unexpected reunion.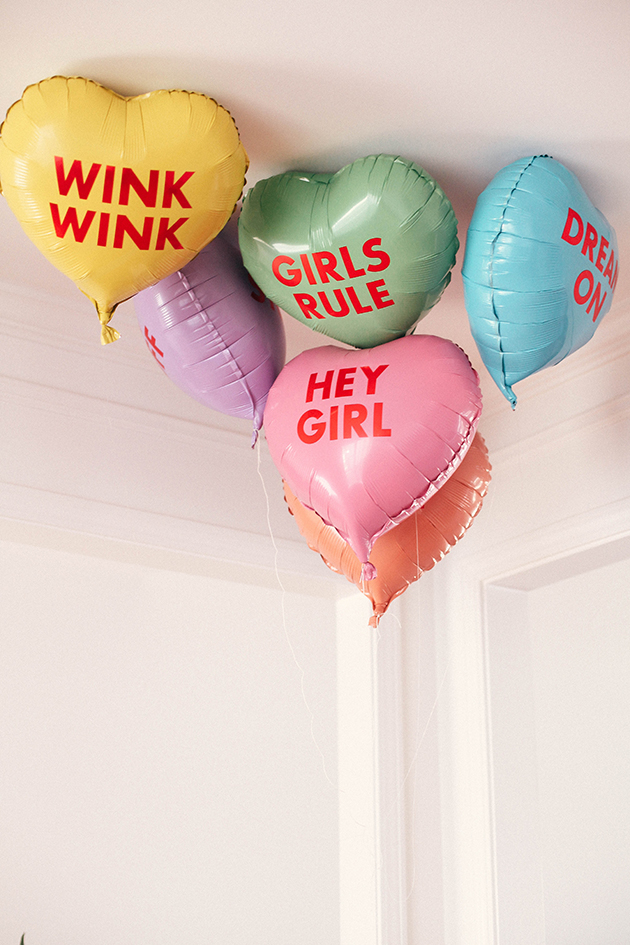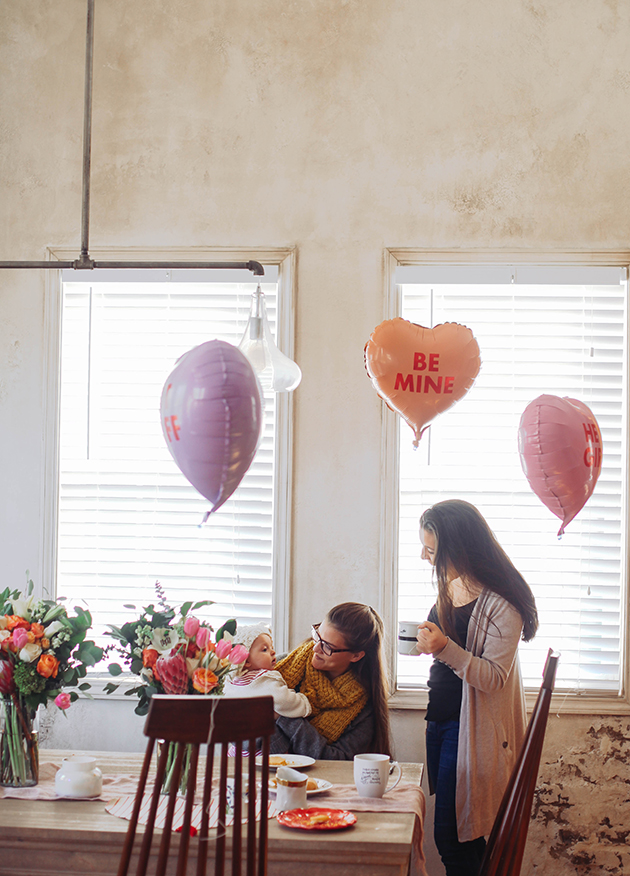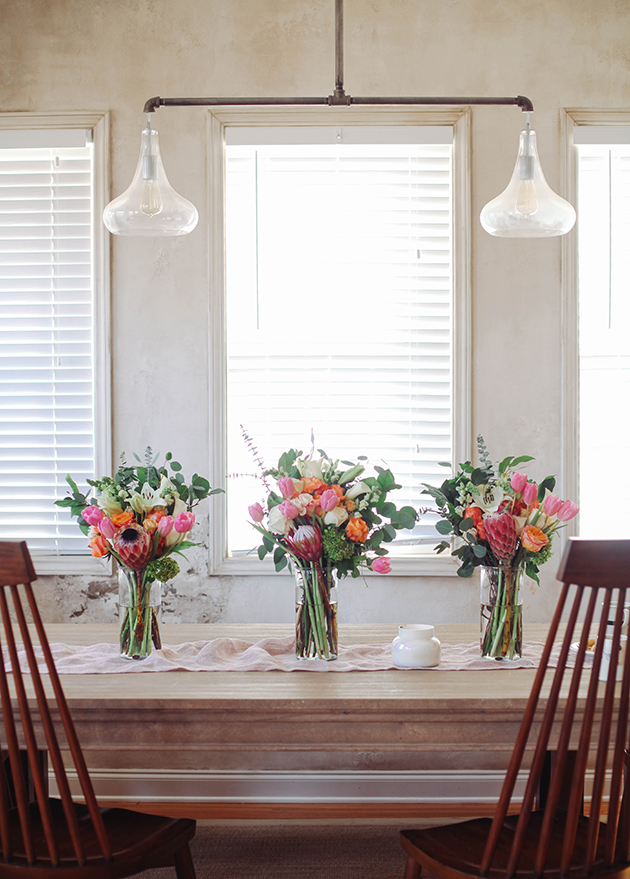 Simple Details:
Conversation Heart Balloons – I went googley eyed over my friend Kelly's new balloon shop (determined to find an occasion for the unicorn balloon). These conversation heart balloons are EXACTLY the color of your box of candies you would buy at the store.
Heart placements + mini hats – Dollar bins at Target!
Flower blooms – BloomThat has a really cool selection of unique floral bouquets, and I wanted to continue my tradition of flower deliveries for friends. My sisters and I were able to make many mini bouquets out of these 3 Clementine Bouquets. It also is a fun way to spend time together as you are catching up over coffee. BloomThat is offering IHOD readers 15% off for your V-day deliveries! Use code: IHODVDAY15.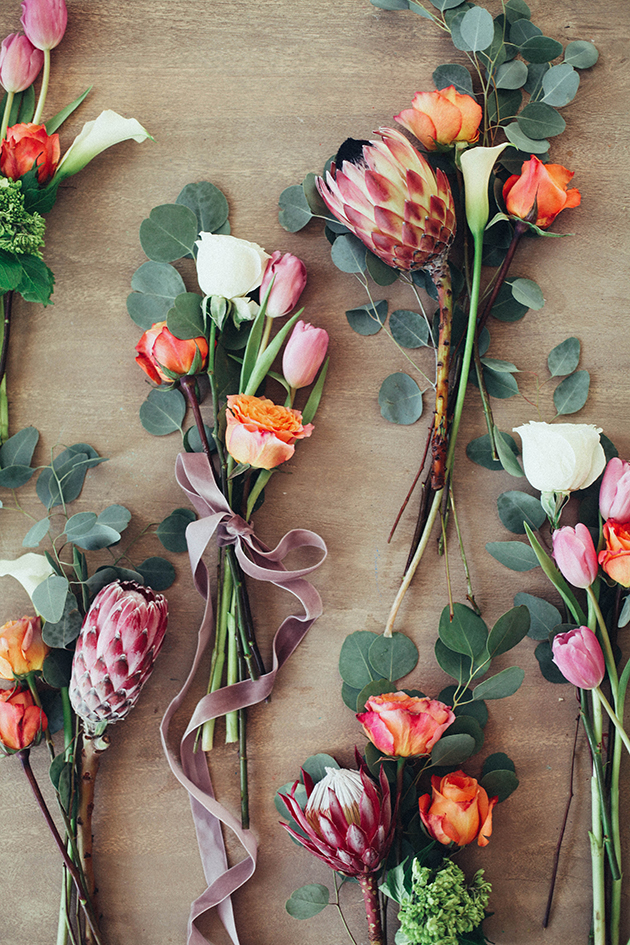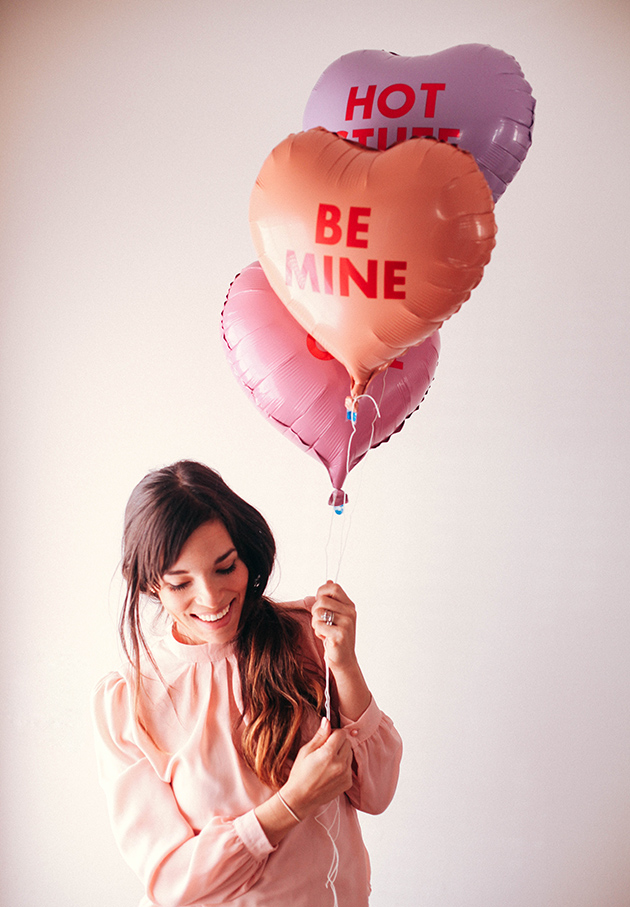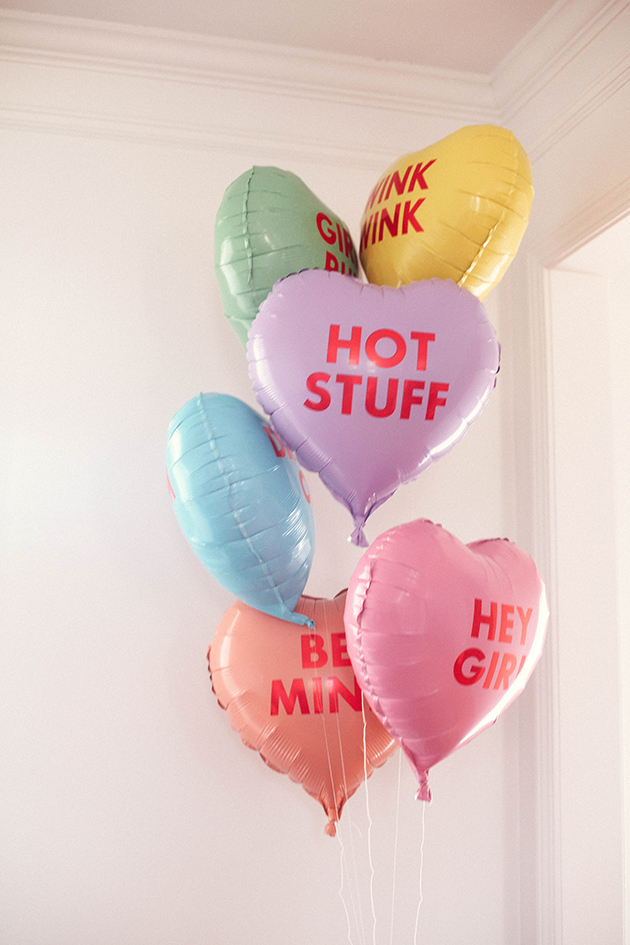 My sisters and I used to make our own shoebox mailboxes when we were little and write each other valentines. Look forward to starting this with my own little ones!
Also, I think we might need to get a list going of all time favorite romantic comedies below. I'll start: You've Got Mail (duh), Return to Me, About Time, Sweet Home Alabama, How to Lose a Guy in 10 days, The Wedding Planner….to name a few;) You're turn!
Happy Friday ~
P.S. Blown away by all the survey responses. Thank you endlessly!