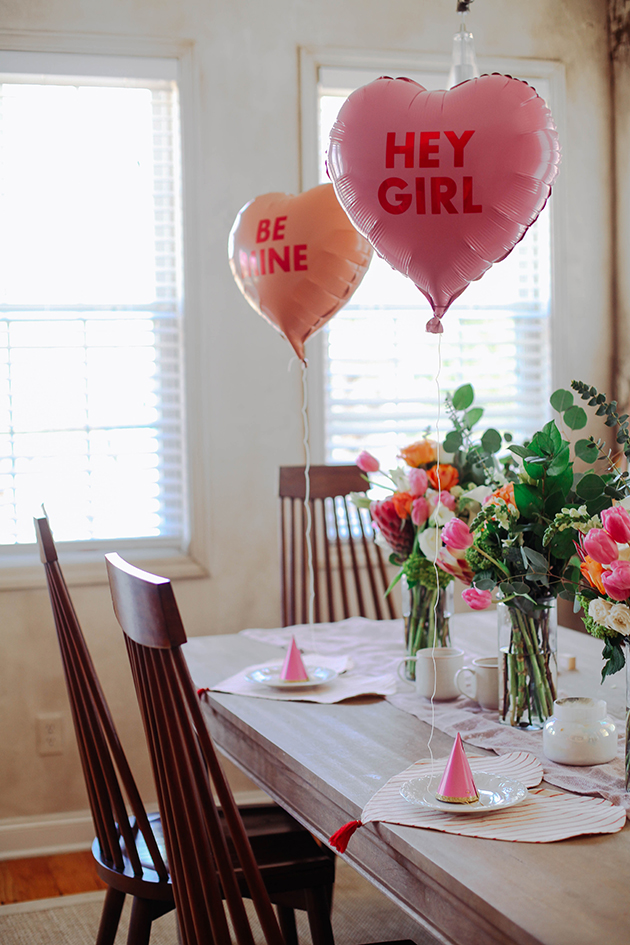 My sisters were in town from Ireland and Arizona, it was fun to throw together little coffee and scones Valentine's day coffee with a little flair! I haven't seen them in months, and it was worth celebrating the unexpected reunion.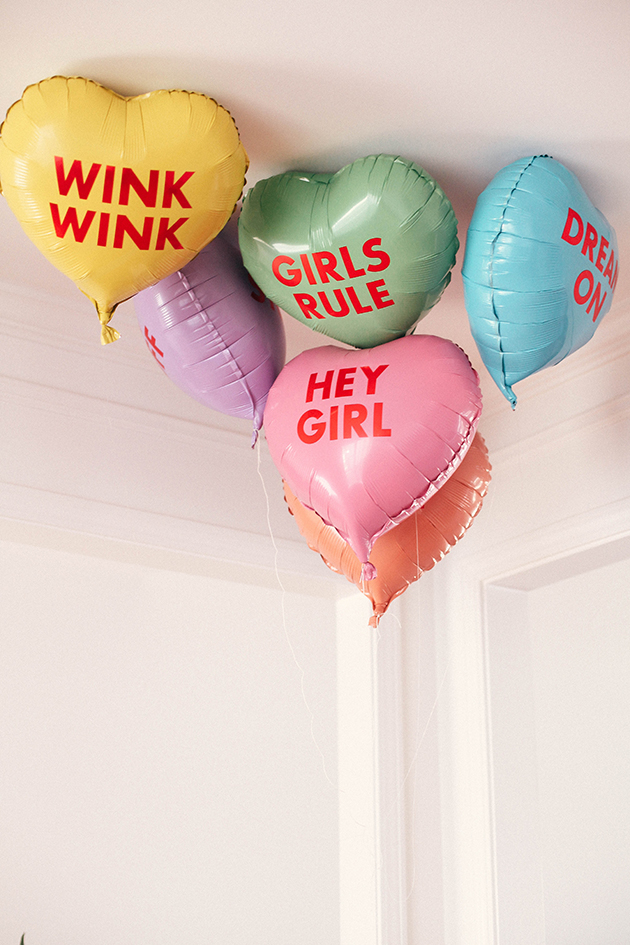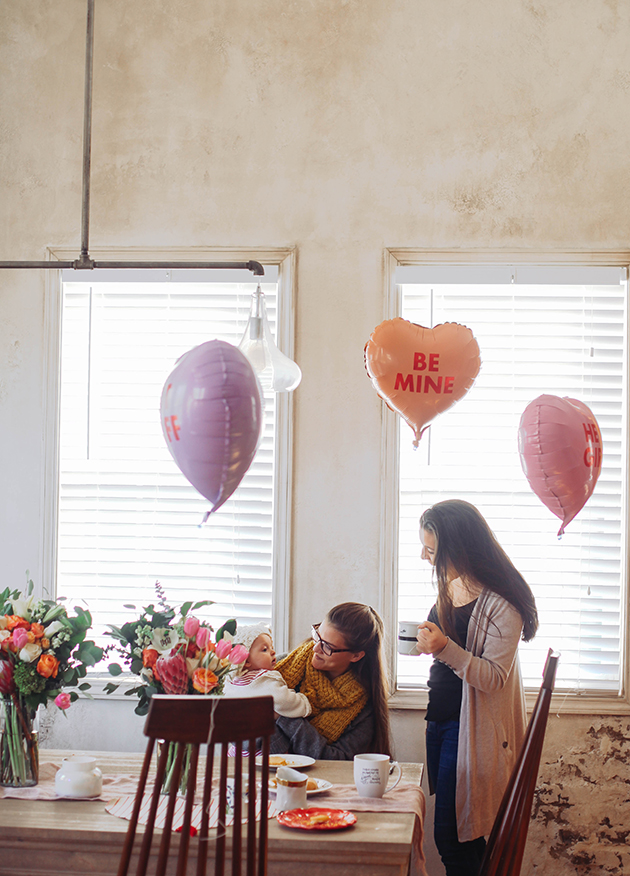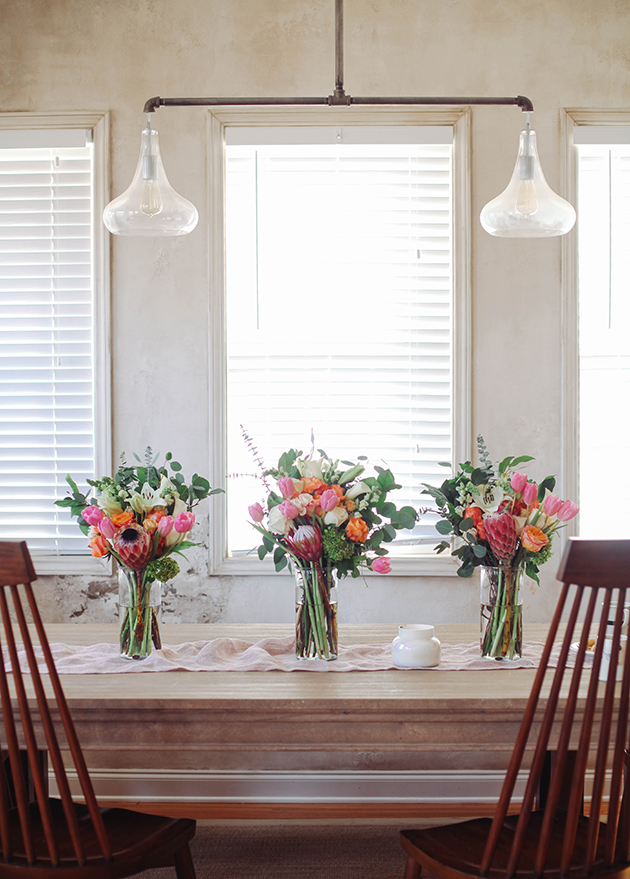 Items Used:
Conversation Heart Balloons (also available here)
Heart placements + mini hats – Dollar bins at Target!
Flower blooms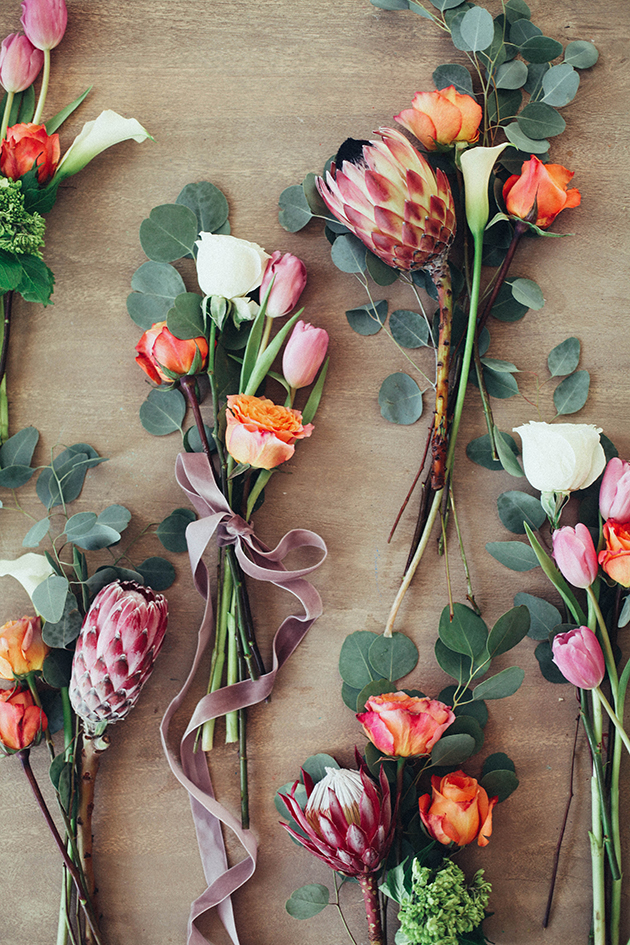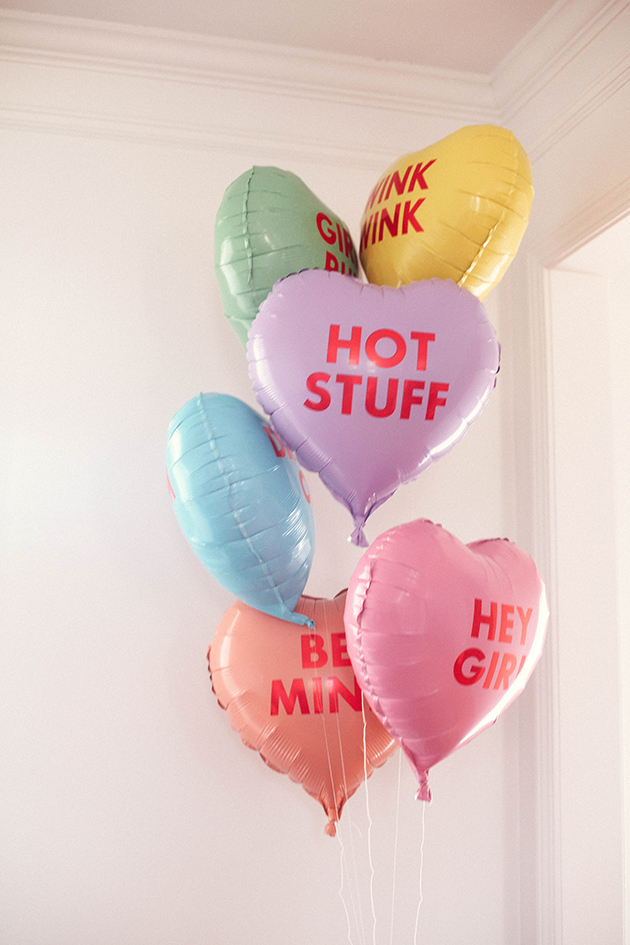 My sisters and I used to make our own shoebox mailboxes when we were little and write each other valentines. Look forward to starting this with my own little ones!
Also, I think we might need to get a list going of all time favorite romantic comedies below. I'll start: You've Got Mail (duh), Return to Me, About Time, Sweet Home Alabama, How to Lose a Guy in 10 days, The Wedding Planner….to name a few;) You're turn!
Happy Friday ~