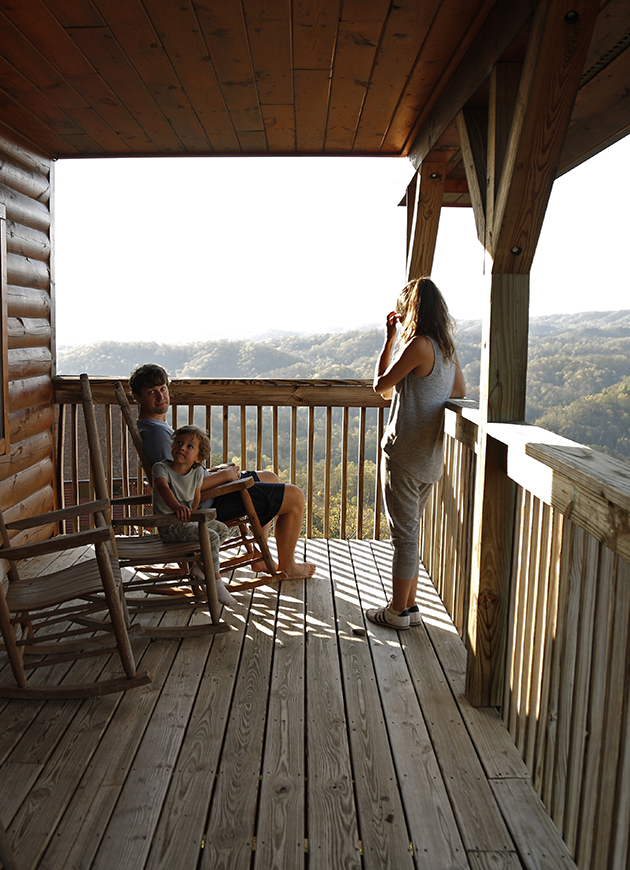 Last week, we traveled to the Smokies for a family vacation with the gang. We have camped in the Smokies before, but had no idea how much the area had to offer. We teamed up with TN Vacation to film a series of commercials that were both filmed and aired the same day! This was kind of a way we got to speed date all the sites in East Tennessee. I wanted to share the mini commercials below, the sites we visited, and some of the behind the scenes photos! They were all filmed and aired the same day! It was quite an experience!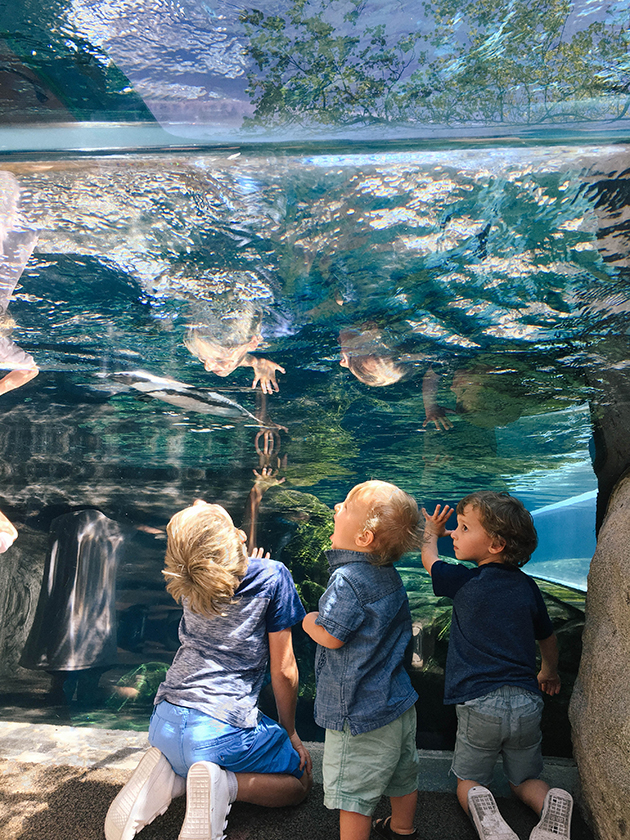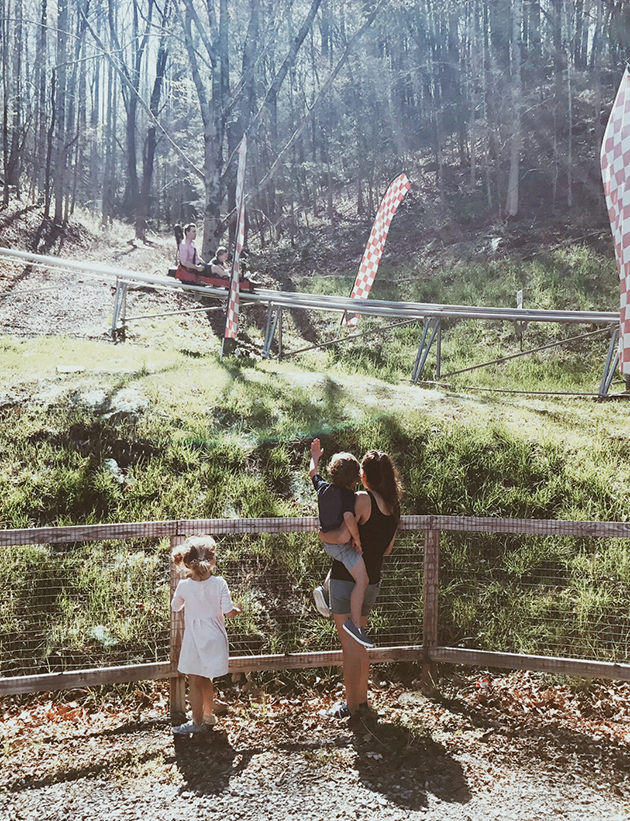 Day 1:
Gatlinburg – We started the day off with a good adrenaline rush at Mountain Coaster. It was actually the perfect first roller coaster ride for my little ones since you can control speed. Even Max my 3 yr old loved it (but then again he is a thrill chaser so no surprise there). After the coaster we hit up the Ripley's Aquarium which was incredibly kid friendly. The large sting ray tank and shark exhibit was a hit with my boys of course. We also got a taste of the local music and fresh donuts in the Shops at the Village. It's a good place to just wander around in the mornings. The earlier the better in my opinion if you have little ones since it can get crowded during busy seasons.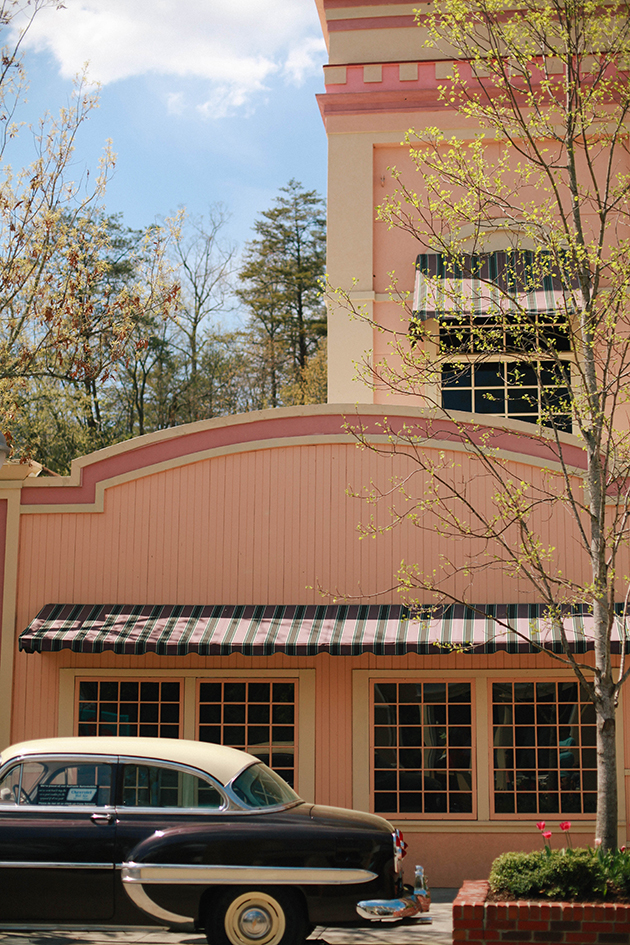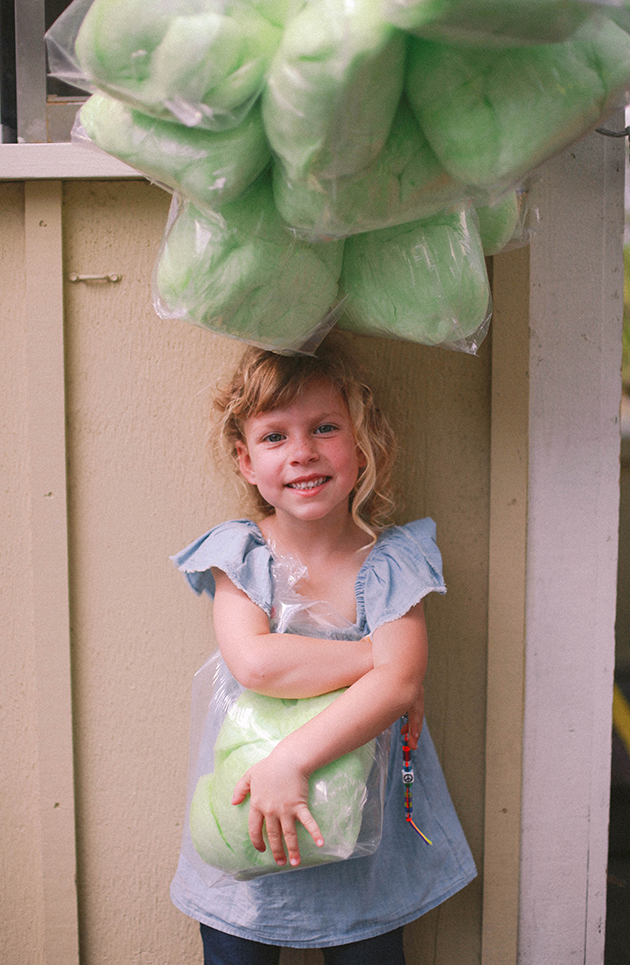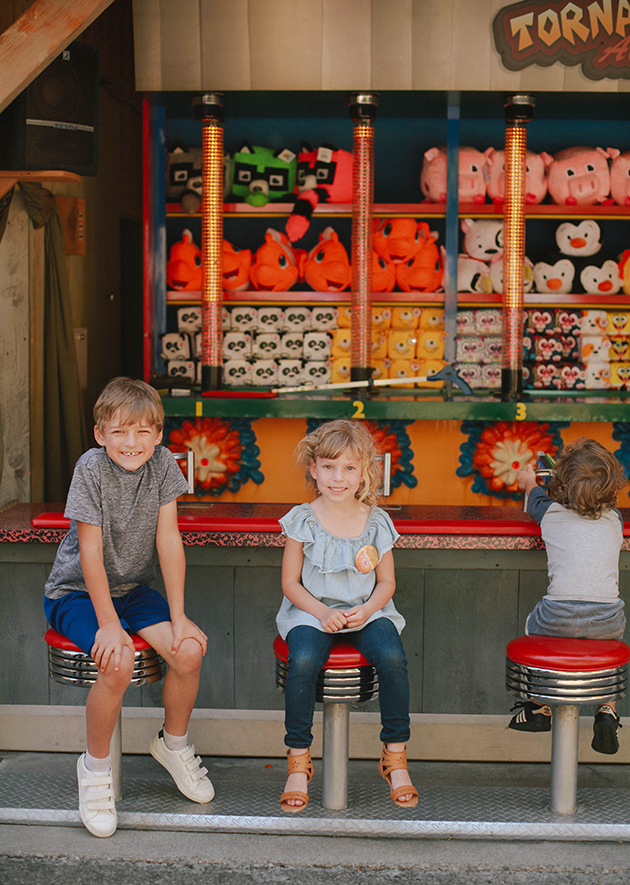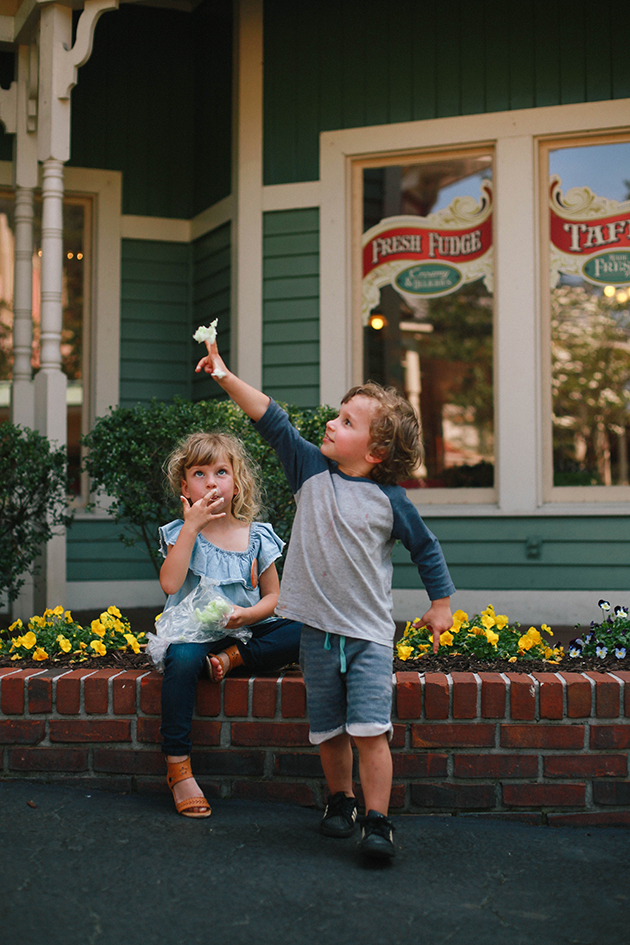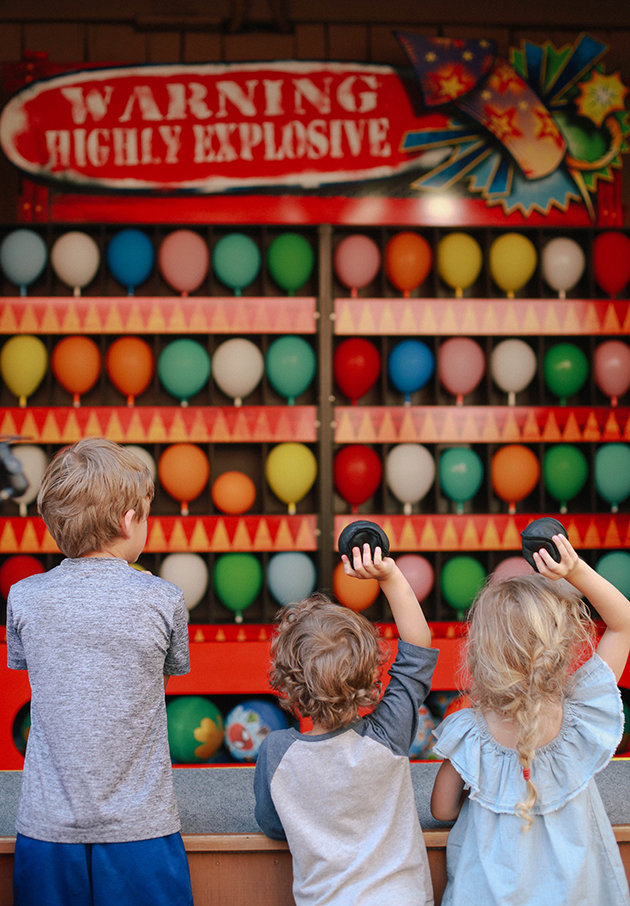 a`
Day 2:
Pigeon Forge – While we were in the Smokies we stayed in the DreamMore Resort. With 5 little ones, we loved that this hotel had so much space to enjoy. Outdoor bonfires every night, indoor and outdoor pools, patios with rocking chairs at every turn, and even a playground. It really was helpful at energy hour o' clock! It was an extremely friendly staff as well.
Dollywood! You could probably spend several days in Dollywood, and try something new each day. There is so many cool aspects about it for all ages, but the highlights for our family were Daredevil Falls, the Blacksmith shop, fair games, Smoky Mountain string band, the airplane playground, and a most memorable hot and buttery cinnamon bread;) This day was Veronica's birthday, and she had no problem telling everyone she met. She is by far the bravest of the bunch, and kept begging for more roller coaster rides. This made Gabe happy, because my big kid of a husband is all about it.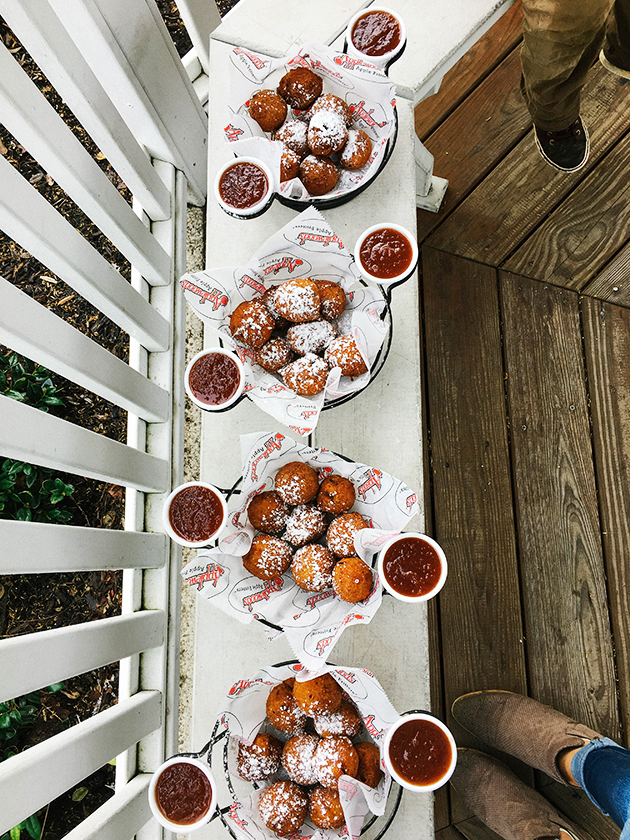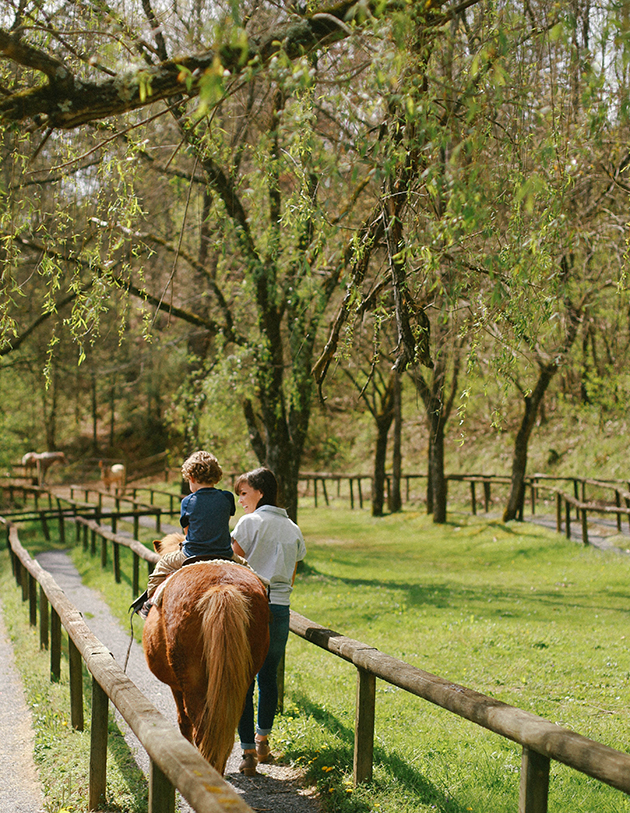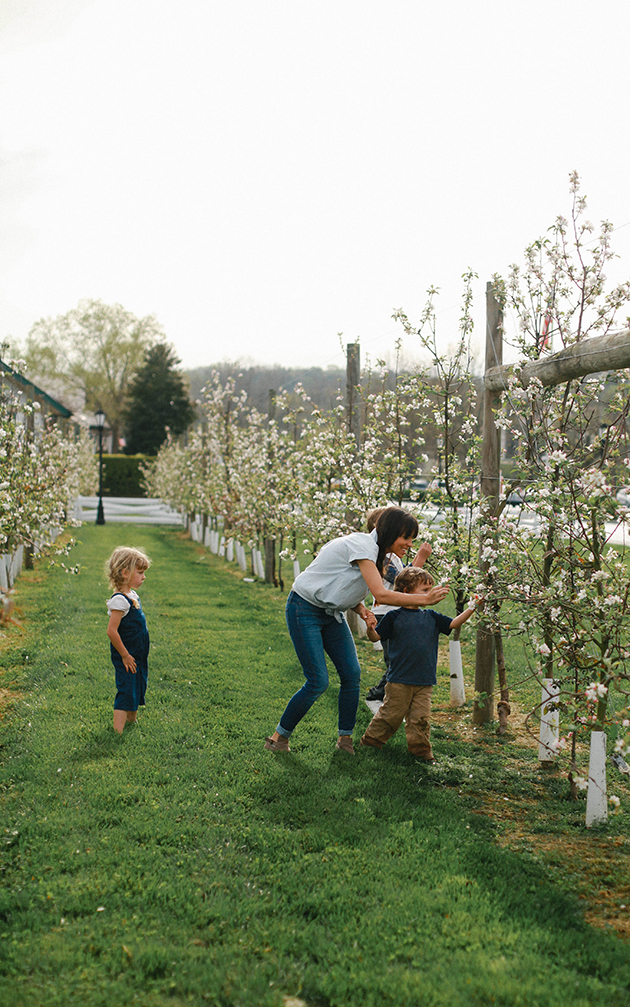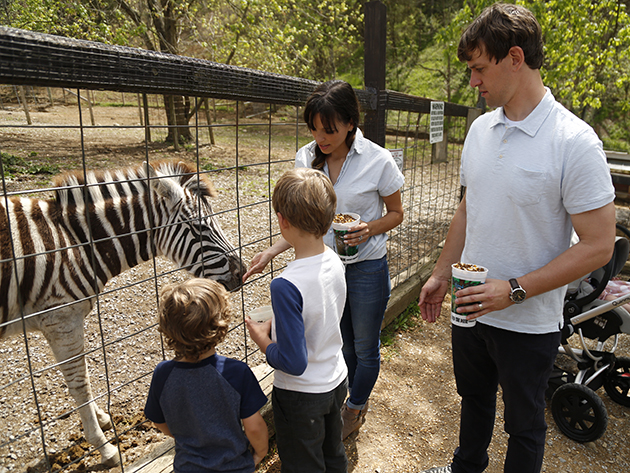 Day 3:
Sevierville – I have never been to an Apple Farm in the spring, and I have to say it is even more breathtaking than the fall. We spent part of our morning at the Apple Barn and Cider Mill that is well known in the area for their mouthwatering apple fritters and dipping sauces. They have a really cool shop inside as well filled with home goods and eats.
The Smoky Mountain Deer Farm and Petting Zoo was a favorite for my kids. Pony rides, baby goats, and even kangaroos. We spent quite a while there before heading over to the Deer Farm horse stables.
This was definitely the best experience of the trip for me. I haven't gotten to horseback ride in years, and having the Smokies as a backdrop felt like a piece of heaven on earth. The guides are so very kind and patient with kids. My brother came with us this trip and was our extra pair of hands for Rocco for things like this. We are so grateful to him for helping us wrangle babies all week!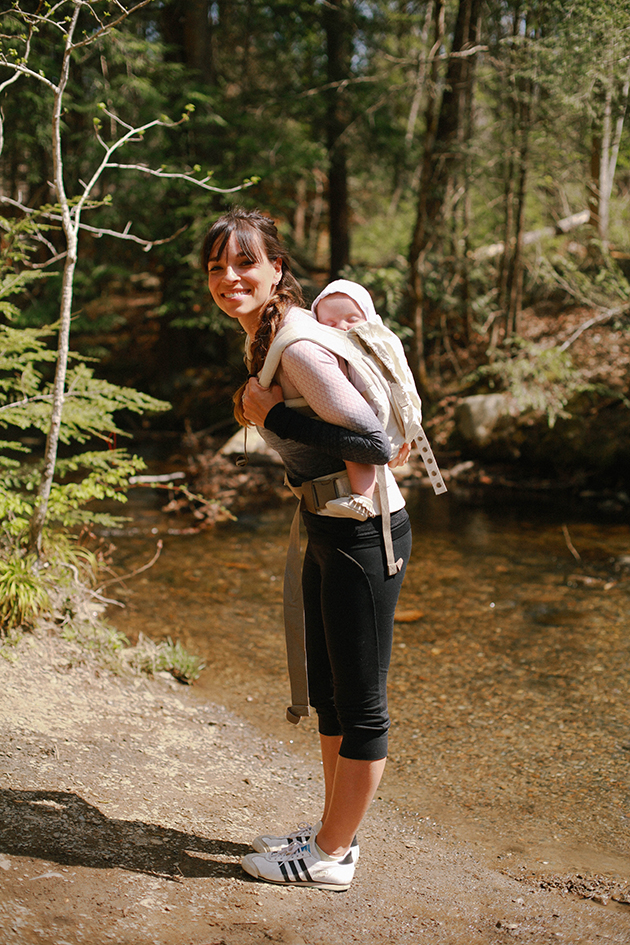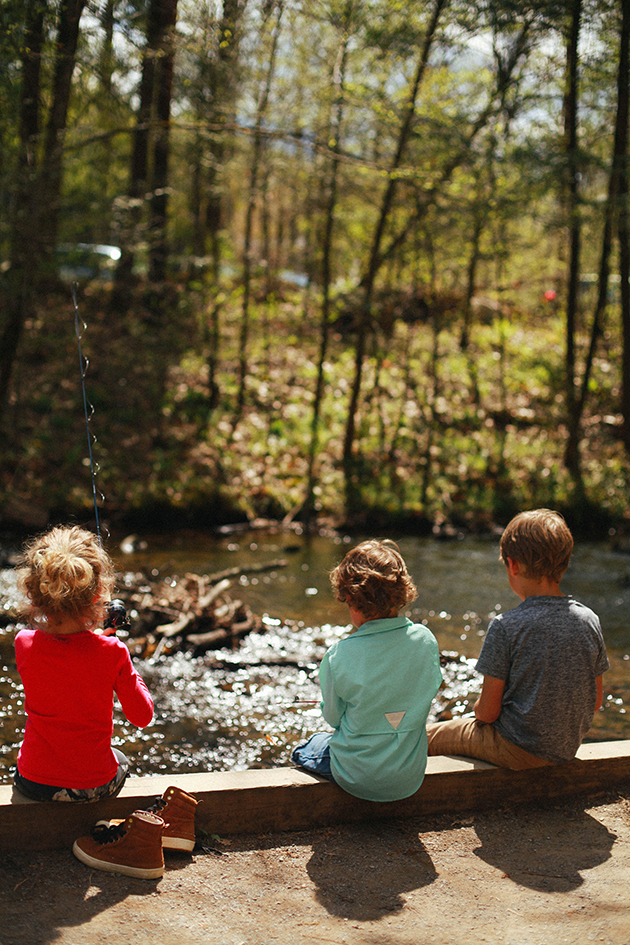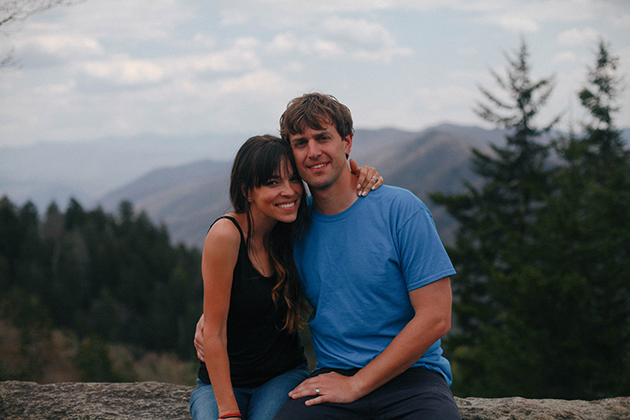 Day 4:
Smoky Mountains – Our last day was spent in the Smokies. We are definitely an outdoor family, so we were all looking forward to this day. I don't know if you all have heard of the Dollywood Cabins, but I'm thinking a return here is a must. The view from the front porch is a postcard of the south at it's finest.
We did a little fishing (more like tossing the reel and winding it up over and over, but in their minds it was the coolest), hiked through the Chimney Top trails and Cataract Falls. There is such a majestic beauty about the Smoky Mountains that cannot even be captured on film. It can take your breath away at the sight of it.
Here are a few behind the scenes shots of filming…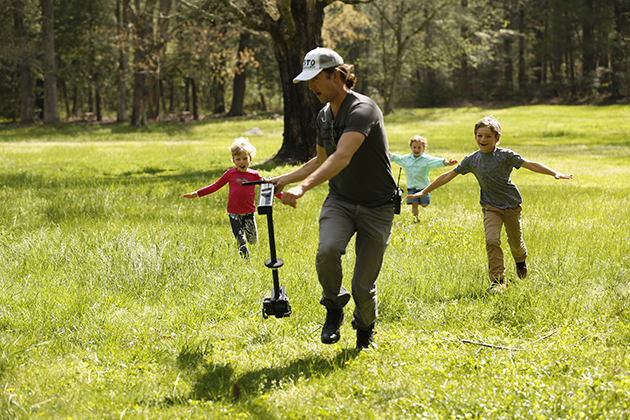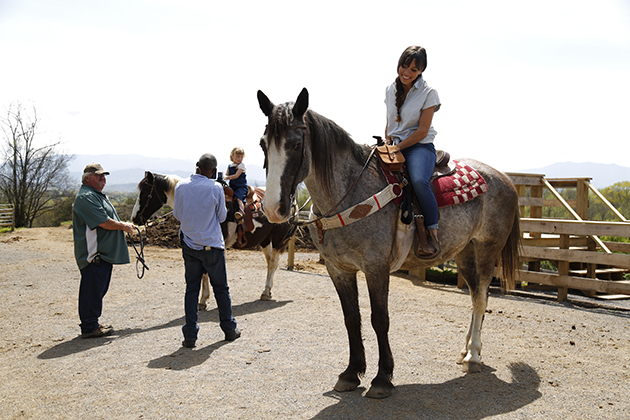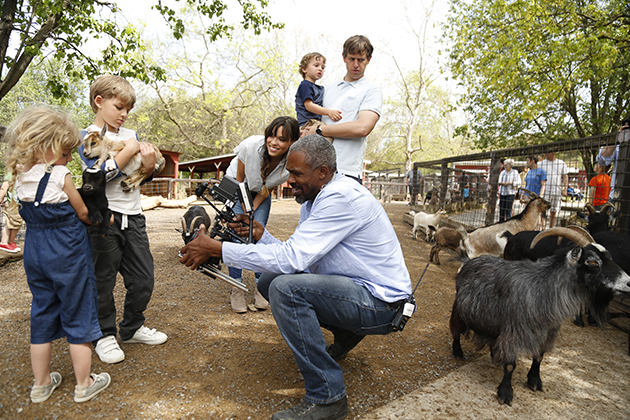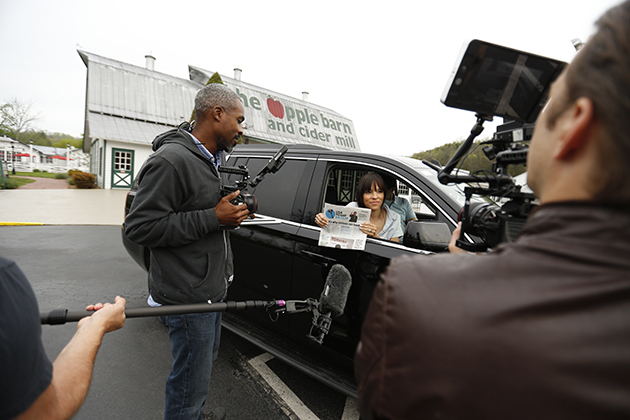 Side note: We've been on the hunt for a bigger vehicle lately (all out of room in our current one!). A big thank you to my cousins at Dan Cummins Chevrolet in Paris, KY that let us give this Suburban as seen in the films a whirl for the trip. (They are such good people – check them out!)
As I usually experience, traveling with kids can be exhausting, and we had our own fair share of fiascos and cranky episodes. However by the stories our little ones have told all week, I would say this trip left some lasting memories for them! We brought my brother along this time to help juggle the babes so we could spend some good quality time with our older ones. It made such a big difference. One of my favorite things about traveling is I always notice my children get a little more confident, a little braver, and they bond a little more with each other. Thanks to forced long rides in the car;)
We are looking forward to getting back to the Smoky Mountains soon!
This post was in partnership with TN Vacation. All opinions and words are my own!