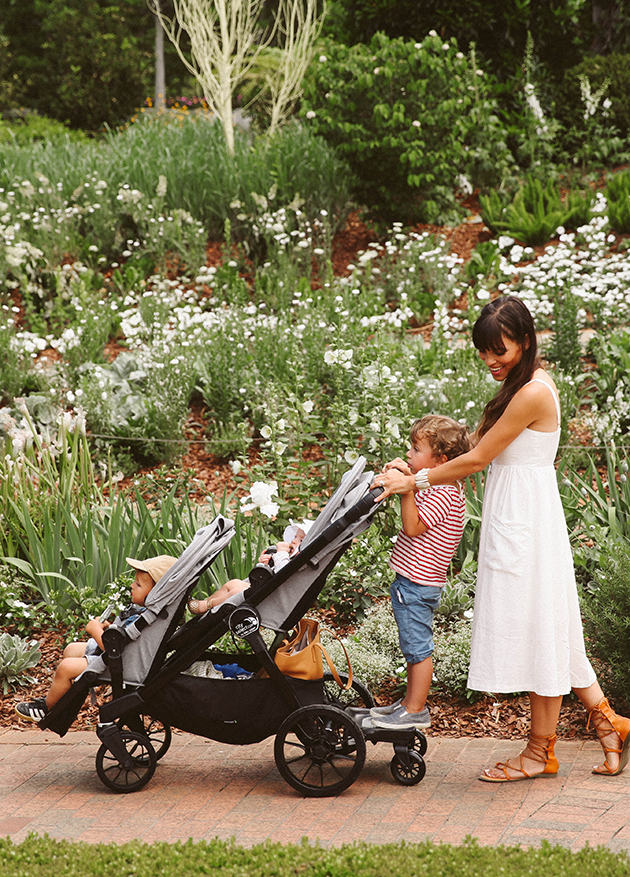 We have lived in Atlanta for about 8 years now, and still have so much we have yet to see and do. It is a very large city with a good deal of options for families to take advantage of. May usually offers prime weather, so we headed to the Atlanta Botanical Gardens for a day trip adventure over Mother's Day weekend because our kids have never been!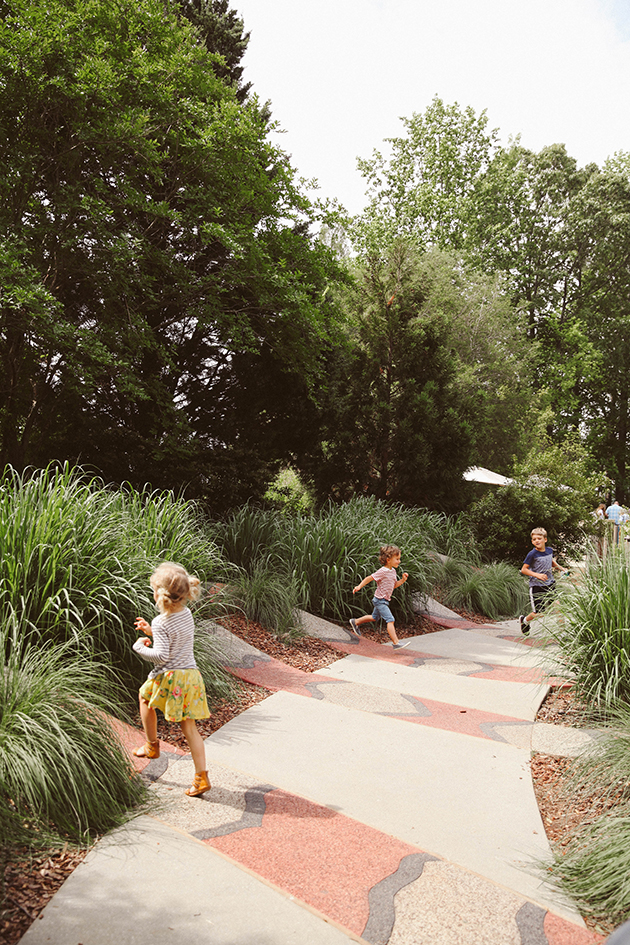 There are several cool things to note about the Atlanta Botanical Gardens, one being that it offers events and even concerts throughout the summer. I love that they have an area just for kids with things to play and climb and explore. The day we went they had a music and dance session for toddlers, as well as crafts for the older kids that centered around gardening.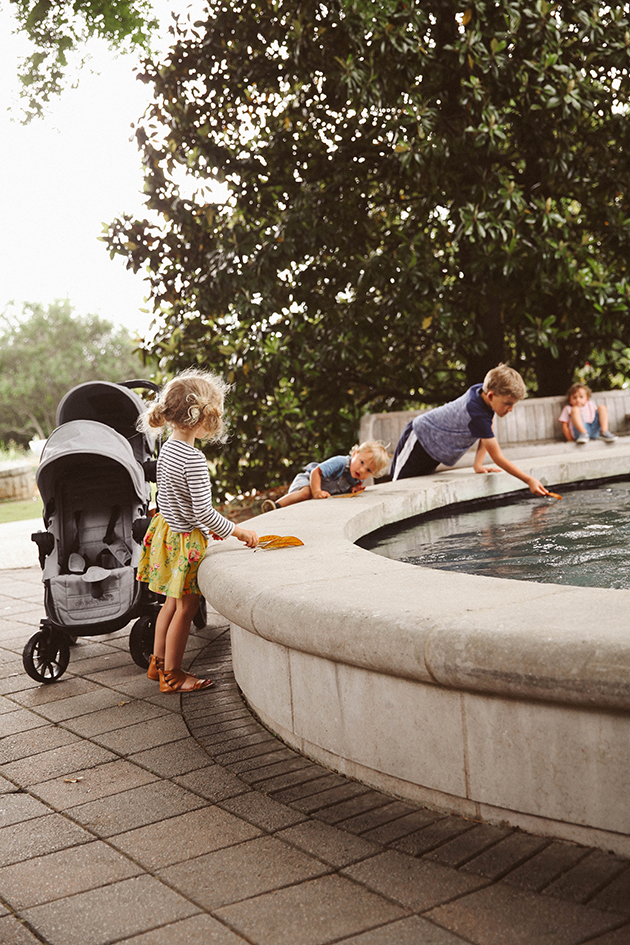 We brought along our Baby Jogger City Select Lux which arrived just in time for daytime excursions like this. I've been wanting a double stroller for so long, but had a hard time finding one that collapses easily, and could actually fit compactly in the trunk of our car. This stroller has the option to just stroll with one seat as well as rotate out a pram or carseat attachments. There are multiple ways to use it. This stroller is a dream for my kids ages right now. Rocco and Azelie love to cruise around in it, and Max hops on the back skateboard attachment when he gets tired of walking. There is plenty of room at the bottom to store all of the baby necessities I bring along such as snacks, water bottles, diapers, etc.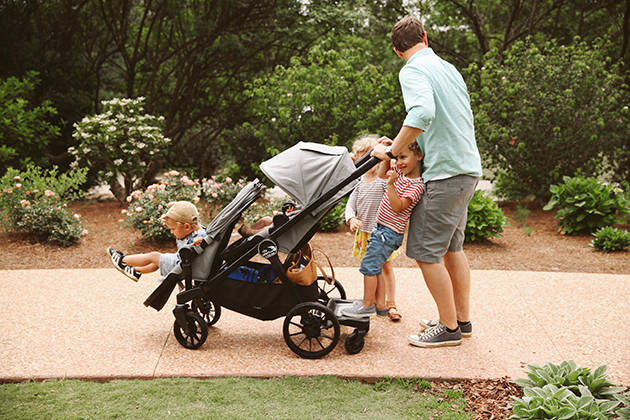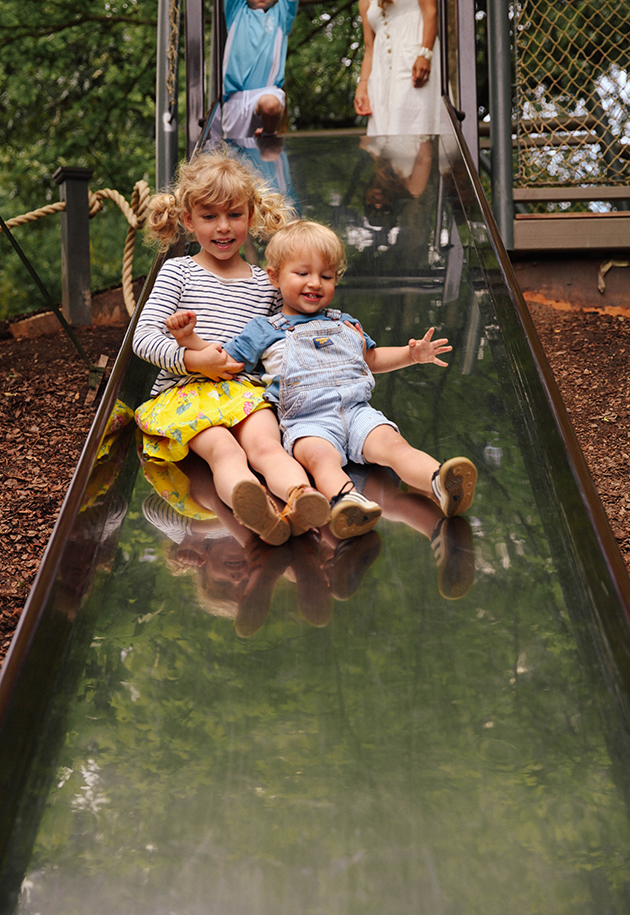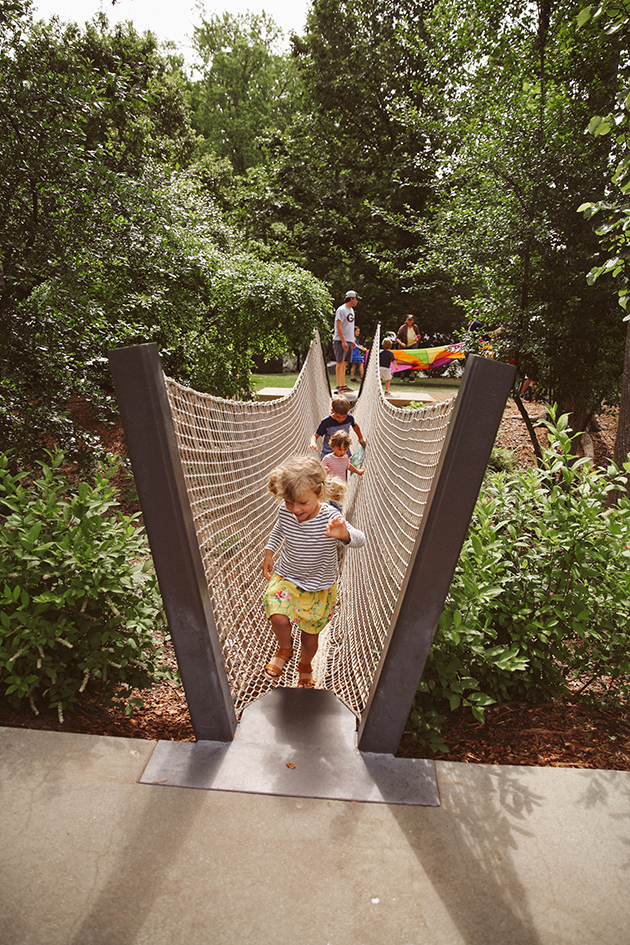 We ended up roaming the gardens all morning and letting the kids explore all of the blooms that were at their height. The ropes and playground of course were the big hit. I personally loved getting ideas for what plants do well here in the south as we are trying to plan out our front yard. I hope to bring the kids back here this summer for some splash pad fun that just opened up!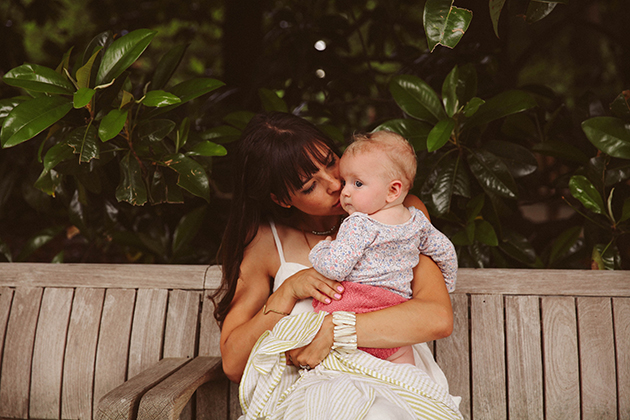 What are some of your favorite day trips to make with your little ones? You can share a picture of your favorite day trips to make with little ones on Instagram using the hashtag #HowIStroll to connect with other moms across the globe sharing their favorite spots and have a chance to win a new City Select LUX! Head to BabyJogger.com/pages/strollerguide for the full Best Places to Stroll Guide.
I'm looking forward to exploring more of the city we live in this summer!
This post is sponsored by BabyJogger, and all opinions are my own. Thanks for supporting the brands that make this blog possible!