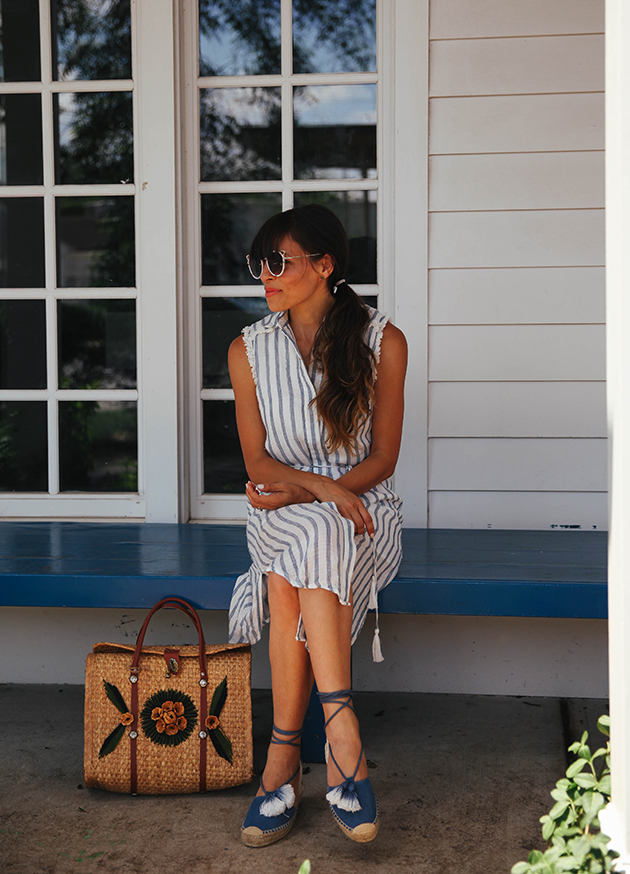 Look 1: Striped muslin dress (similar for less), straw bag, soludos
Side notes: Soludos run a tad small, so go up a half size. Super comfortable!
What happened to June?! It is supposed to be good and long, and it disintegrated into thin air it seems! I owe you all an update on the Summer Capsule Wardrobe. Here are what I have found to be the pros and cons of the capsule, and the first 7 looks!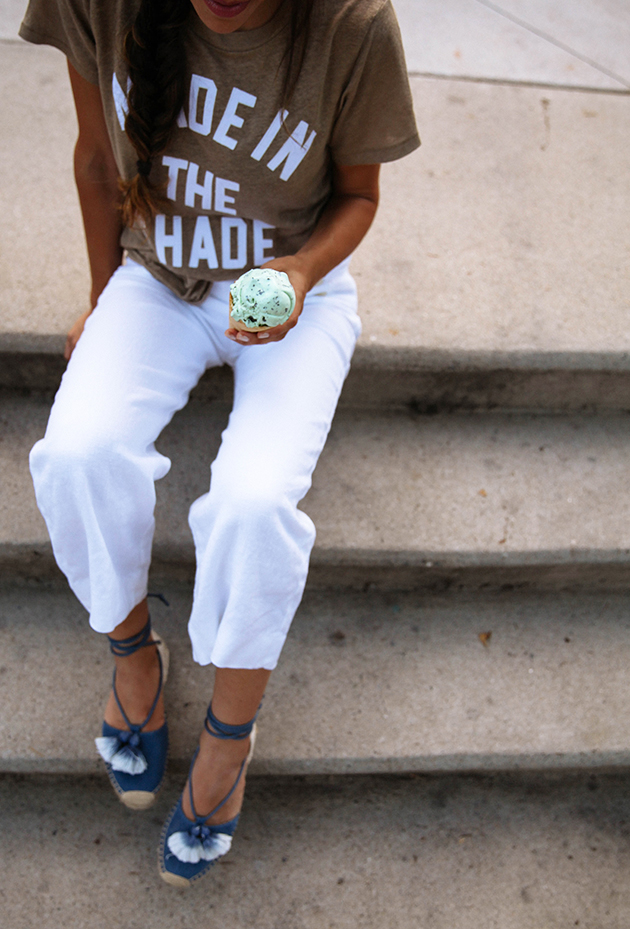 Look 2: Tee, sailor linen pants, soludos
Side note: J.Crew pants run a little big so order a size down!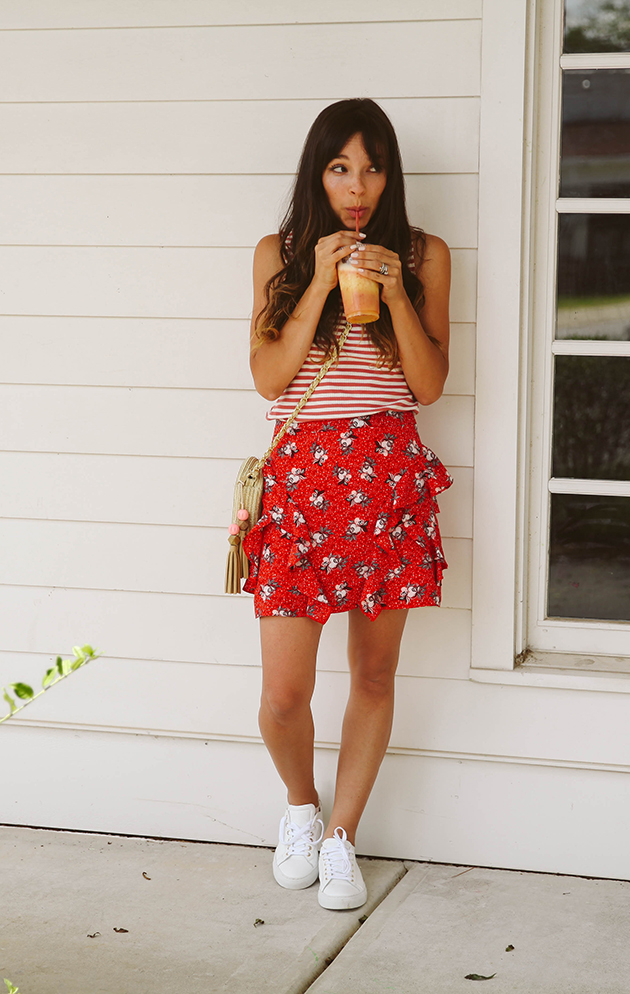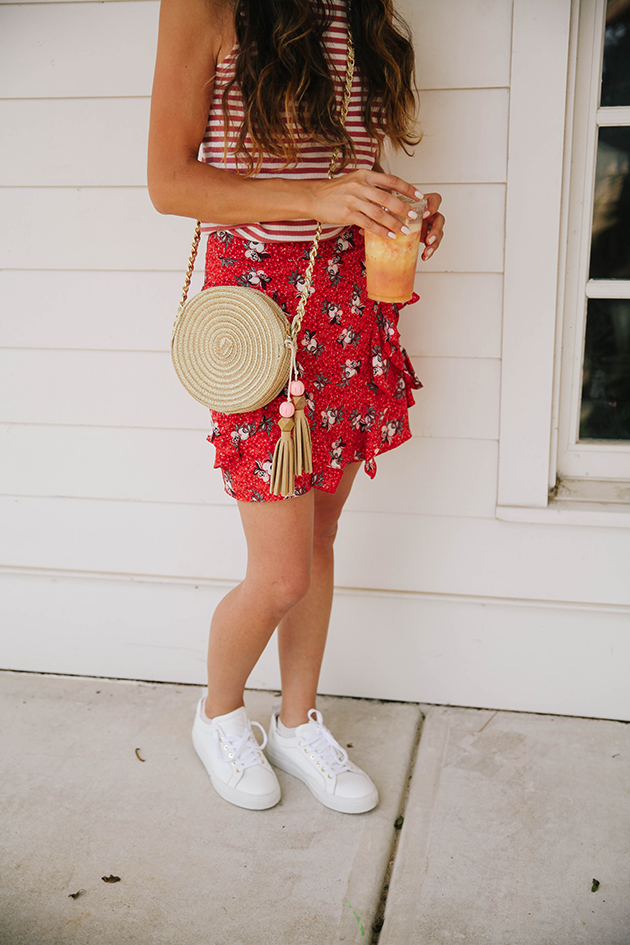 Look 3 – Striped tank, floral skirt, m.gemi white sneakers c/o, circle crossbody (similar)
Sidenotes: Sneakers run true to size!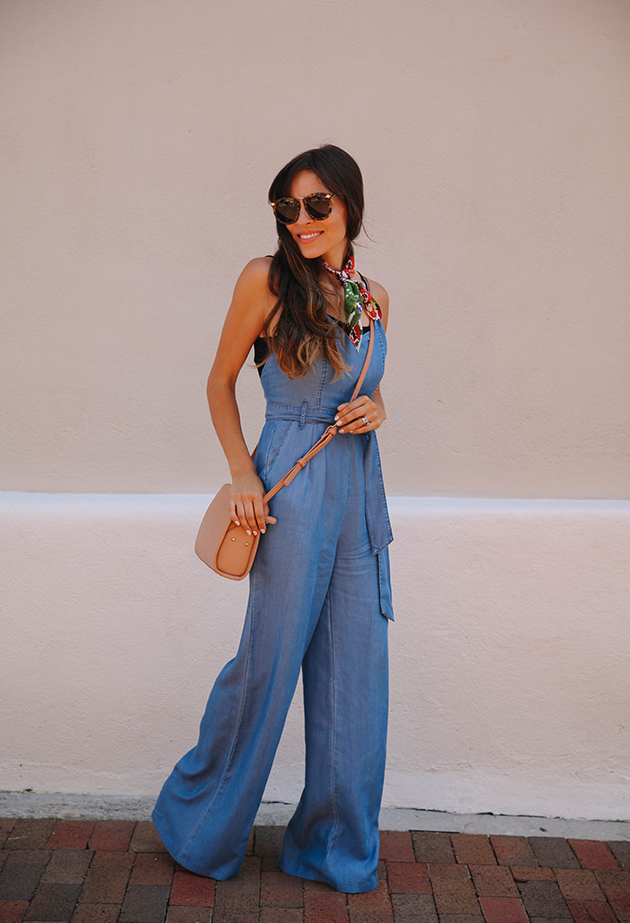 Look 4: Chambray jumpsuit (another similar option here and here), neck scarf, blush pink crossbody, wedge sandals, sunglasses
Sidenotes: jumpsuit runs super long which works if you are tall! I just had them hemmed for $10. similar chambray bodysuits here and here.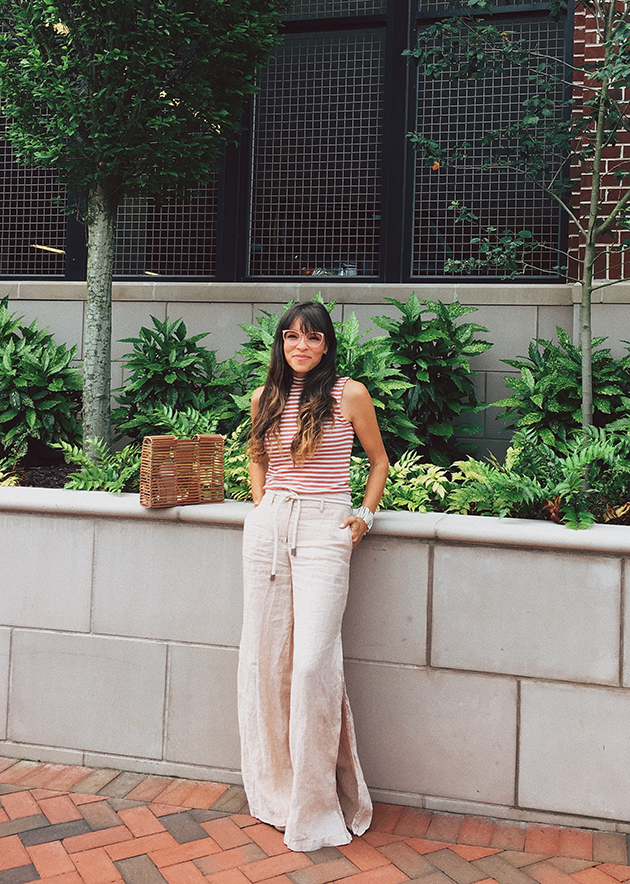 Look 5: Striped tank, slit leg linen pants, wedge sandals, birdcage bag (similar)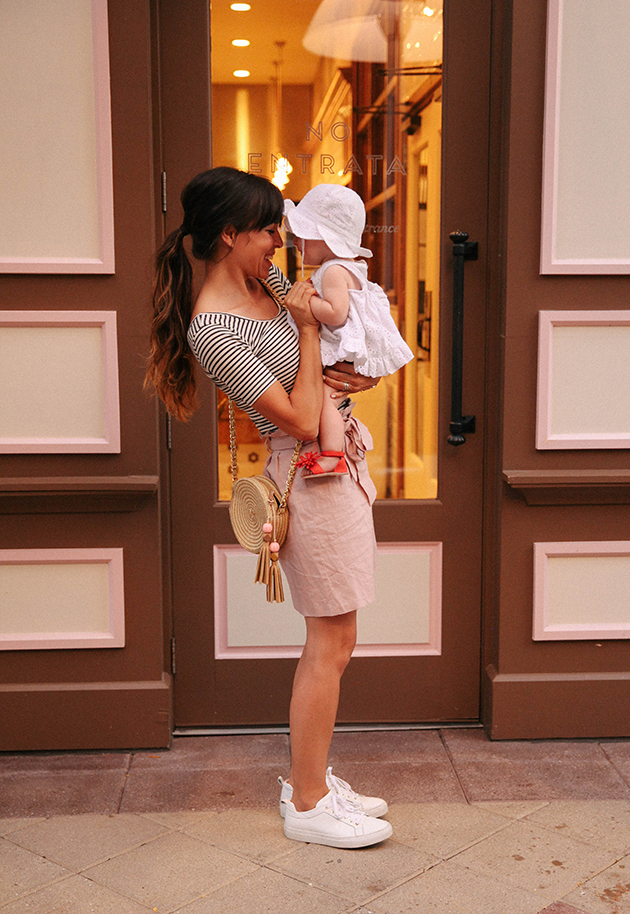 Look 6 – Striped bodysuit, linen skirt, m.gemi white sneakers, circle crossbody
Sidenotes: Bodysuit runs small, order up a size!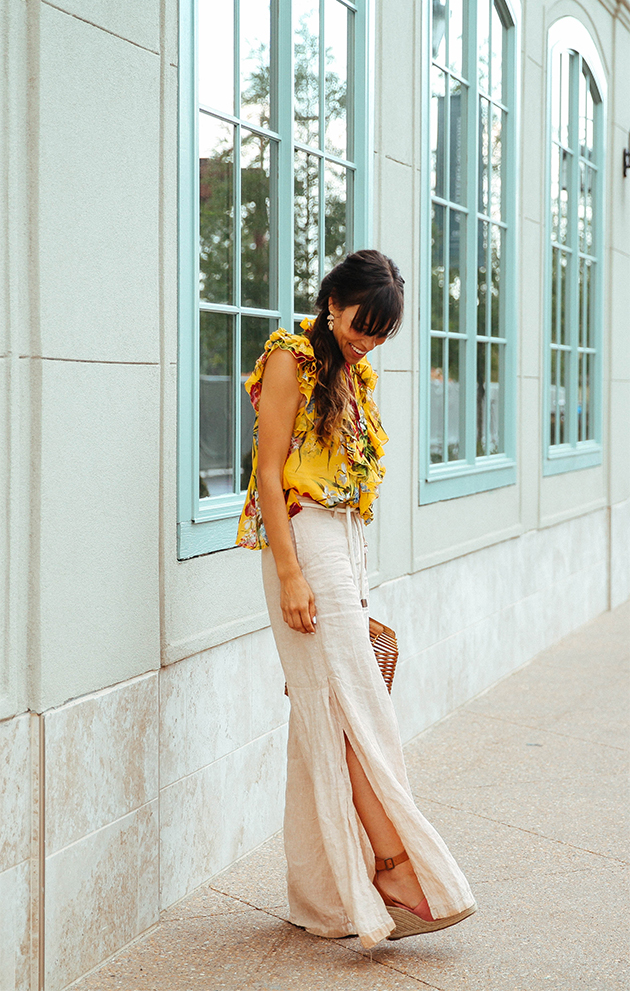 Look 7 – Slit leg linen pants, floral top, wedge sandals, birdcage bag (similar)
Side note: Pants fit true to size, but are longer length. They fit well after I shrunk them and added heel height.
Pros of the capsule wardrobe:
– I haven't bought a single thing since I established this capsule. When you know every piece can work with others or in multiple ways, there isn't need for more.
– I caught the clutter-free bug and have successfully cut down the size of my closet items in half by getting rid of anything I haven't worn in the past year. If I haven't worn it in a year, I most likely never will.
– I don't spend any time debating what to wear. It's all right in the same section of my closet, with an option for every occasion. It's liberating and fantastic.
Cons:
– More frequent laundry. My one year old somehow smudges his breakfast or lunch on every single pair of pants I put on….as well as every shirt. So less options also means more laundry.
– Time in preparing a capsule. It took a lot of time to think through pieces I would keep from my closet and add to the capsule, as well as the time to search for the right items and price points online. It definitely takes organization and set aside time to assemble a capsule, but you end up saving time and money in the long haul.
I have plenty of thoughts as to how this is tying into the bigger soul cleansing picture, but I'll save that for the wrap up. Nobody has the attention span on a Monday….including me;)
Have a happy start to your week!