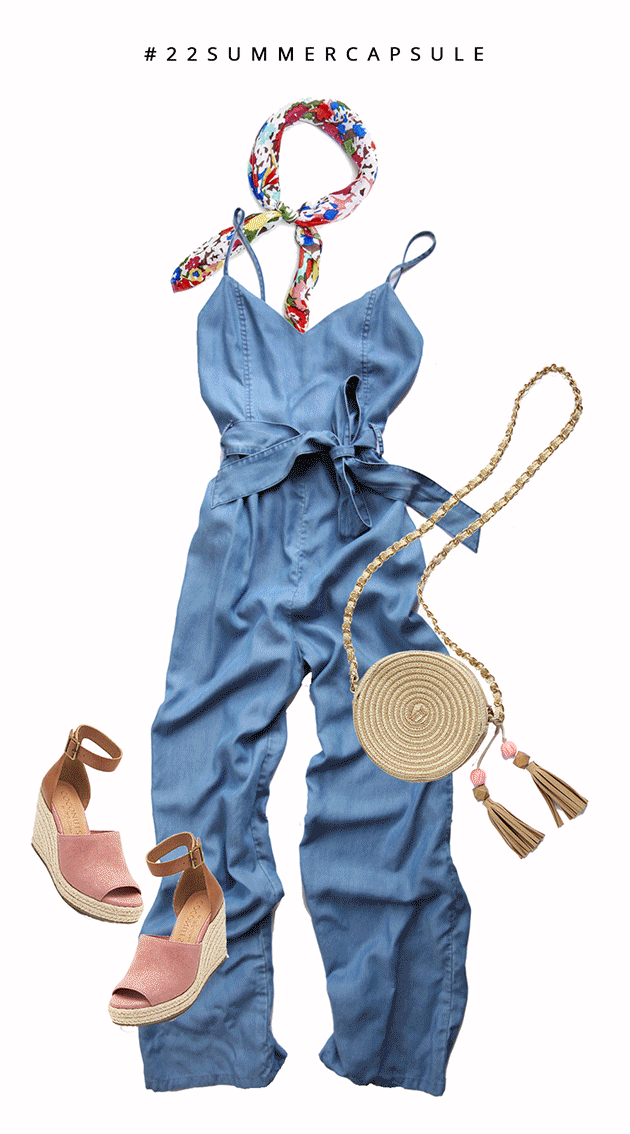 I have been holding out for years. I always viewed the capsule wardrobe as a novel and smart idea, but too confining for me. How do you choose a small collection of pieces to wear for all the occasions that might occur in a month? Well, here I am typing up a post about a summer capsule wardrobe, and I am wondering why I wasn't brave enough to try it sooner. After asking your feedback on instagram stories about what type of capsule wardrobe to tackle, many of you requested a bold version since there are so many minimal/neutral ones you usually see. I raided my closet and scoured the web to mix old and new items to come up with 22 pieces and 30 different looks.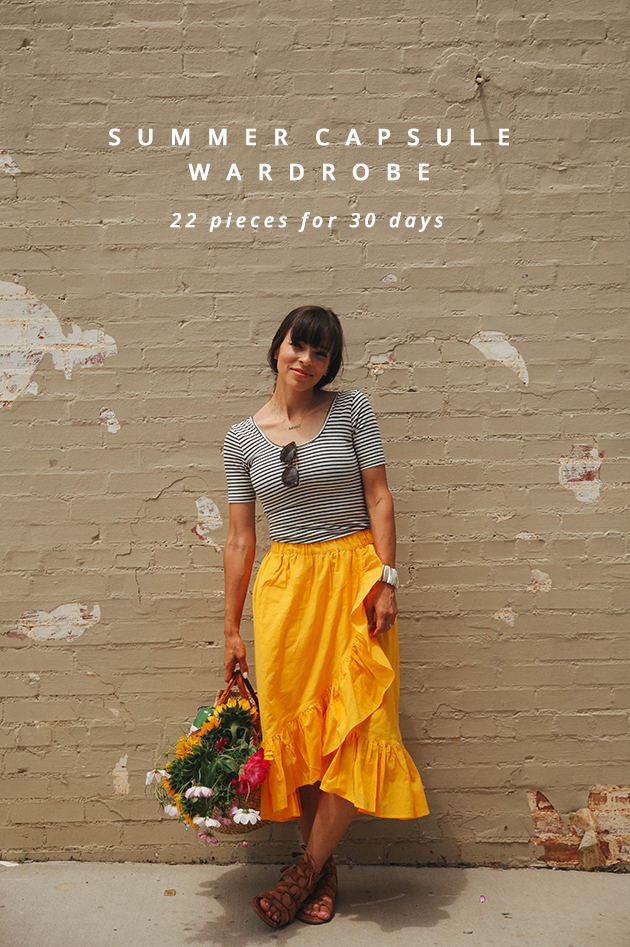 (Look One: striped bodysuit (order a size up),Golden yellow ruffle edge skirt, gladiator sandals , market tote)
The reason behind the capsule wardrobe:
To my surprise, this process has immensely cut back my time figuring out what to wear, limited my online shopping (goodbye impulse buys!), and has given me more peace stepping away from the culture of MORE. The reason I started to tease the idea of doing this at all was because I had begun to feel disheartened by the fast fashion/materialistic culture we find ourselves in. We are sold something everywhere we turn at a rapid rate trying to convince us that we need more. We scroll through our social media feeds that overflow with the latest and greatest that tempt us to believe we are not enough unless we have more. When ultimately, who we are has nothing to do with what we have at all, and everything to do with what we cannot even see visually. So why do we put so much value into material things? Our characters, personalities, and souls are not something thing we can touch and feel, but they ARE the most valuable part of our being. What we wear can be an expression and an elevation of our inner selves, but when it becomes our focus it is easy to start to feel like a burden we carry in some way or other.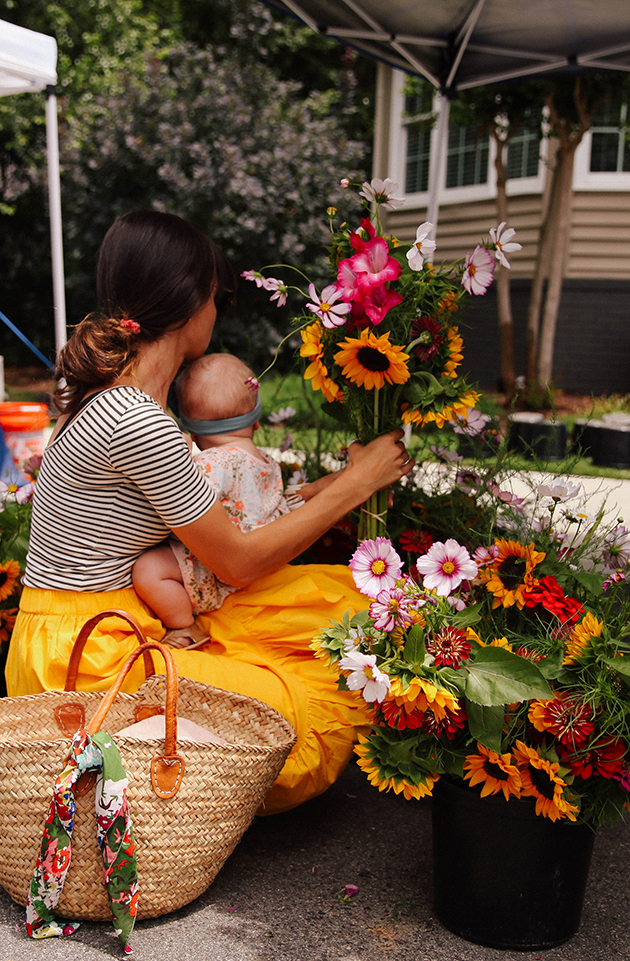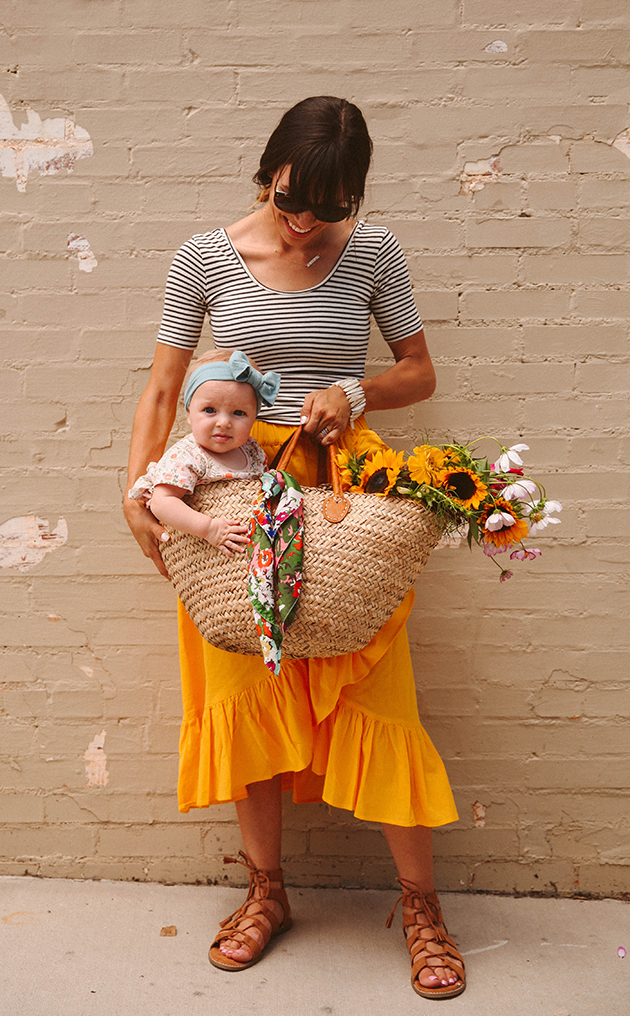 How it will all play out:
I narrowed down these 22 pieces of clothing, 5 pairs of shoes, and a few accessories, to mix and match for June and July and come up with over 40 looks! However, I will be sharing 30 for the sake of time. Each day I will be posting one of the looks on the sidebar of this blog. If you are on desktop, it will be on the right, and if you are on mobile, it will show up underneath the posts after you scroll down! You can check back daily for looks. As I go along, I will add the looks to the STYLE tab in the nav bar as well. If you are sign up via email you will be receiving a few fun bonus emails on this topic!
Join me!
I would be over the moon if you choose to play along this summer! You can pick similar items or come up with your own. You can use the hashtag #22summercapsule on instagram so we can see what looks you are creating. I can't wait to see what you come up with:)
The Summer Capsule pieces:
I wanted to use pieces that were fun and challenged the usual capsule mindset. I went with bold colors, florals, and stripes that worked with each other well. It helped to pin everything to a pinterest board to see it visually before purchasing anything. Here is my full list of selections with some similar options as well. (I didn't include workout clothes, but that is something I wear as needed of course.)


Tops: Citrus yellow cami, White lace eyelet top (sold out, but similar here), Golden floral top, Poppy cold shoulder top, Lettuce edge tee (sold out, but similar here), Made in the Shade tee, Red striped tank, Blue and white striped button down, Off the shoulder gingham top, Striped bodysuit (order a size up), Ivory satin halter top, Floral tie halter top (old)


Bottoms: Wide leg chambray linen pants (old but similar here), Wide leg side slit linen pants, Denim shorts, Red floral skirt, Golden yellow ruffle edge skirt, Blush pink linen skirt, Chambray jumpsuit (another similar here and here), White linen crop pants (I found these half off at J.Crew, but more sizes available at Nordstrom – they are deliciously comfortable)
Dresses: Floral dress, Striped gauze dress

Shoes: White leather sneakers c/o, gladiator sandals (available in lots of colors), white fringe sandals, blue suede pom espadrilles, pink and cognac wedges
Bags: Floral straw bag, Vintage bird cage bag (found on etsy, similar here or here), Circle crossbody (similar), Market tote, Blush pink tote, camel backpack (not pictured)
Accessories: Silk scarf, chambray ball cap, lemon drop earrings, coral tassel earrings, chandelier earrings, gold studs, pink watch, a straw hat or two.
Side notes: ASOS and Nordstrom offer free shipping both ways which always helps a busy gal out who doesn't have time to shop in stores! ASOS runs pretty true to size, and has great options for maternity and plus sizes as well. Just make sure you have your right country selected on the upper right corner of the website for accurate prices. I also sometimes shop from Amazon Fashion (free two day `shipping for prime members), and you can find so many fun accessories on etsy which is a great way to support small businesses!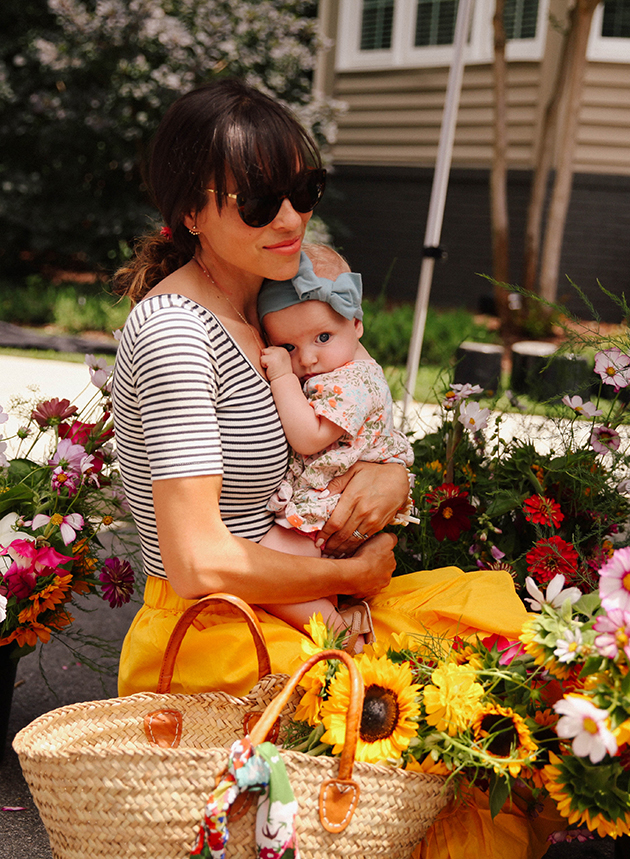 So here's to finding that balance of freedom in fashion where you can have fun with it, play with color, and enjoy the process without feeling the need for more!