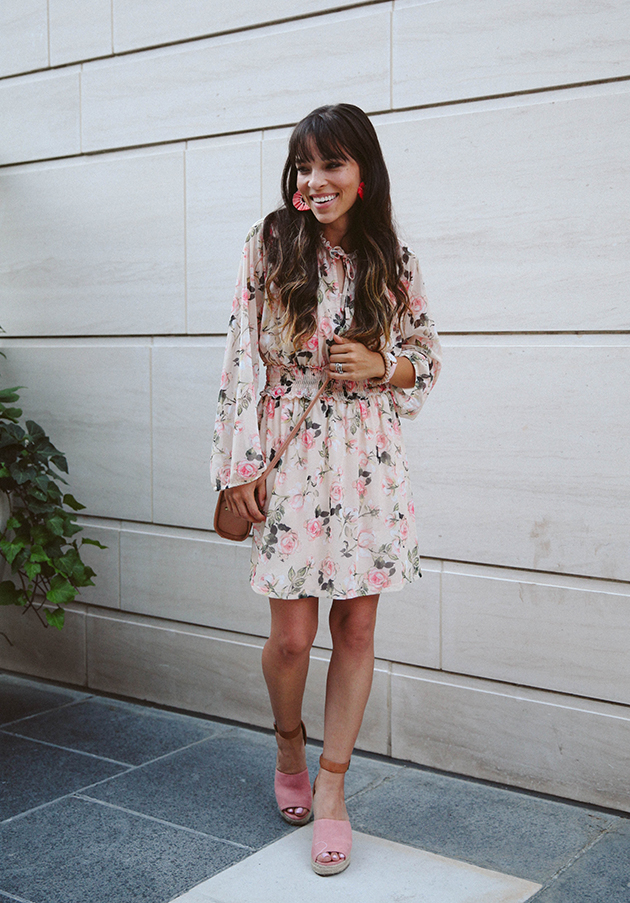 (Dress // Tote // Sandals (similar) // Earrings // similar watch)
These last few weeks this 22 piece summer capsule wardrobe really came to the rescue! I still haven't purchased anything for my closet this month because I have had everything I needed. I no longer have the struggle of trying to piece impulsive purchases together. It also made packing for our Florida trip a breeze, and I'm beginning to think it's the way to live! It was time consuming to think it through in the beginning, but the mental freedom its given me since has been incredible.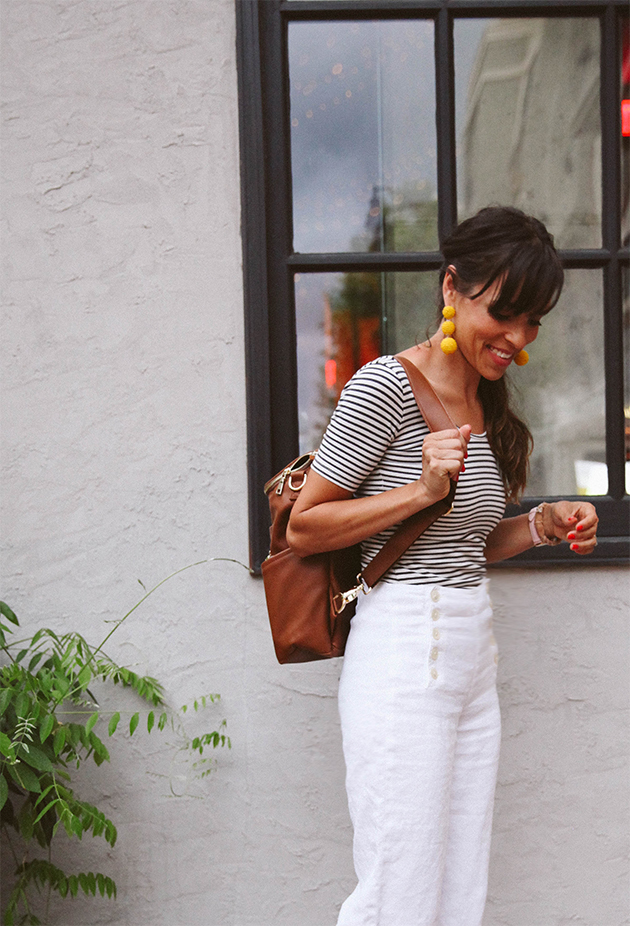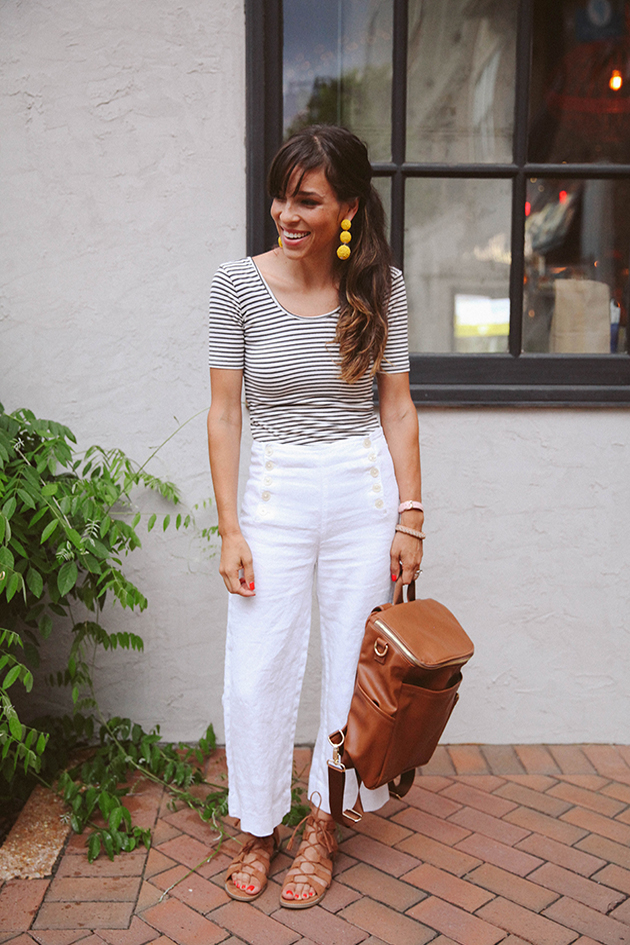 Striped bodysuit (order up a size) // White linen sailor pants // Sandals // Diaper bag backpack c/0 // Earrings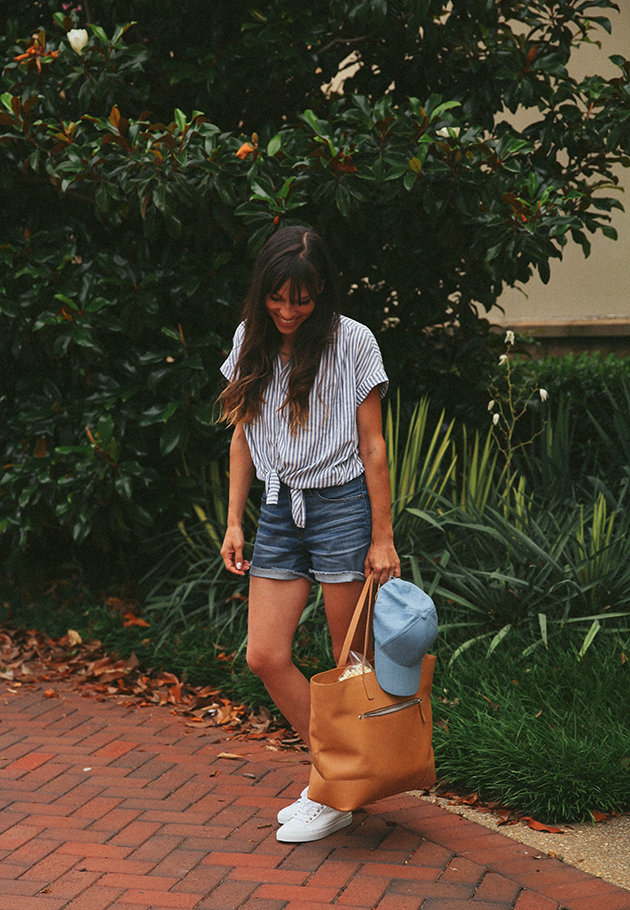 Striped button down // denim shorts // White leather sneakers // Ball cap // Tote c/o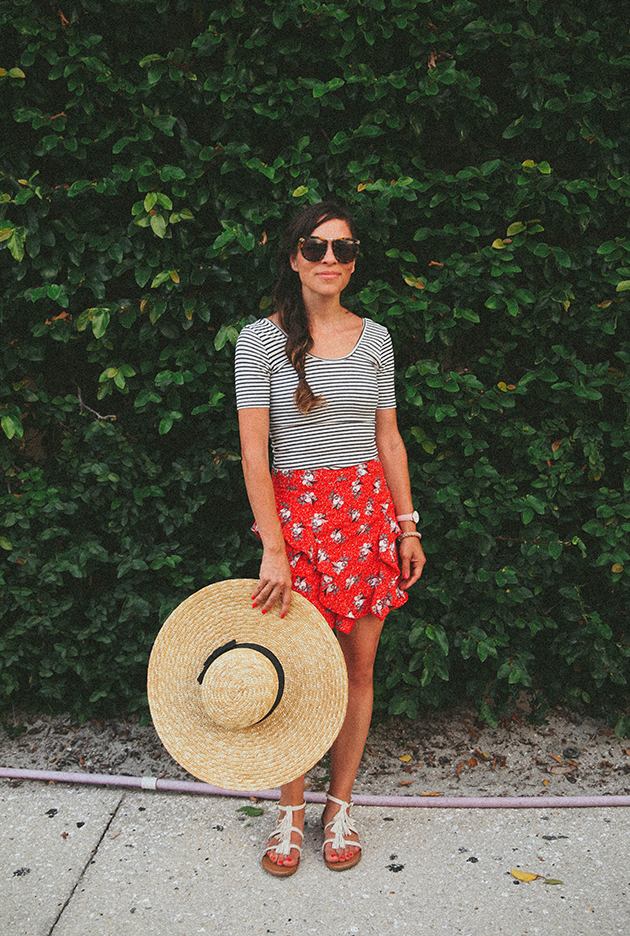 Striped bodysuit // Floral skirt // Fringe sandals // Wide brim hat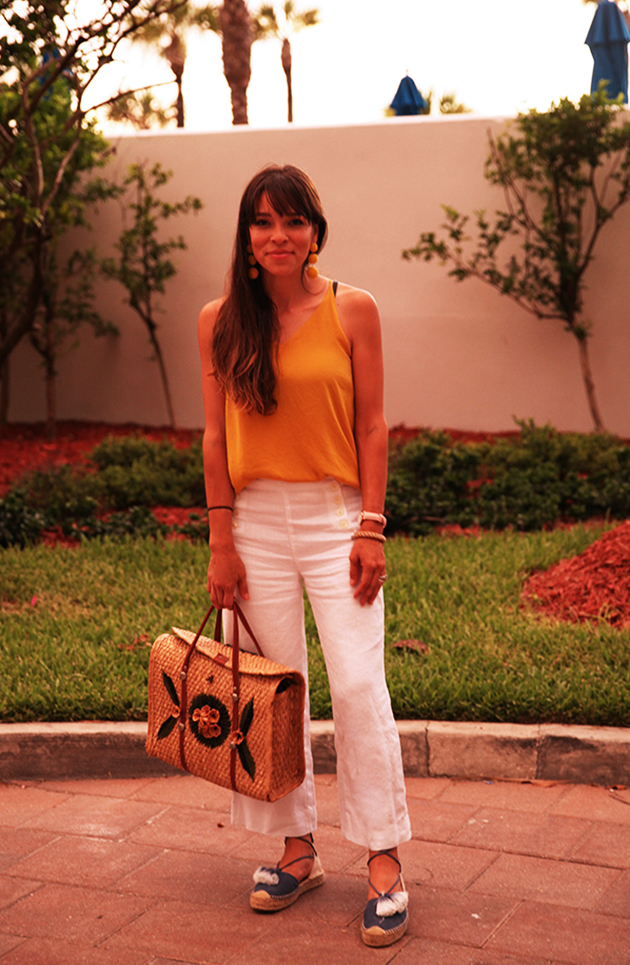 Citron yellow top // White linen sailor pants // Espadrilles // Similar wicker tote // Earrings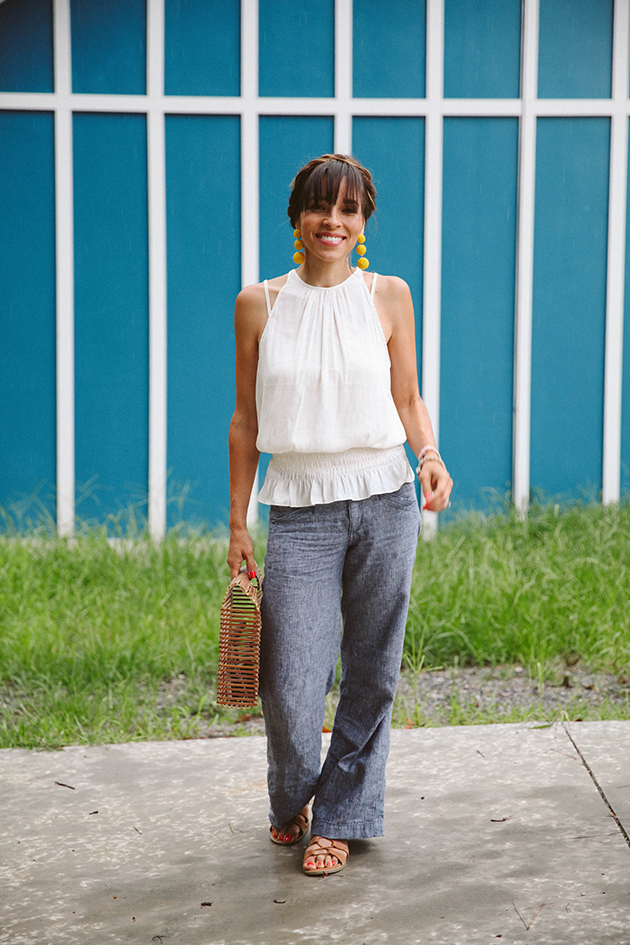 Silk halter top // Wide leg linen pants (old from Anthro, similar here) // Sandals // similar bag // Earrings
I realize more and more that when we are detached from material things, they don't have the control over us to consume our thoughts or our self perceptions. When there is a healthy understanding of the purpose of style, there is more room to use fashion for good. When I remind myself that what I choose to wear can also elevate my dignity or compliment my interior being, there is no longer a tug and pull of feeling like I am not enough. There is no longer a need for more.
There are many days I am tempted to stay in an old tee (and believe me, many days I do!) when I am caught up in the day to day grind of life. Days when I am tempted to feel like the messes that I am surrounded in. If anything, this capsule has challenged me to put more thought into the connection between who we are and what we wear. But I realize on the days I choose to put in more effort, I choose to wear something that speaks a little louder to me. My state of mind and attitude can quickly change….. I am here. I have purpose. I am enough.
*Looks 1-7 here, and the 22 piece capsule here.