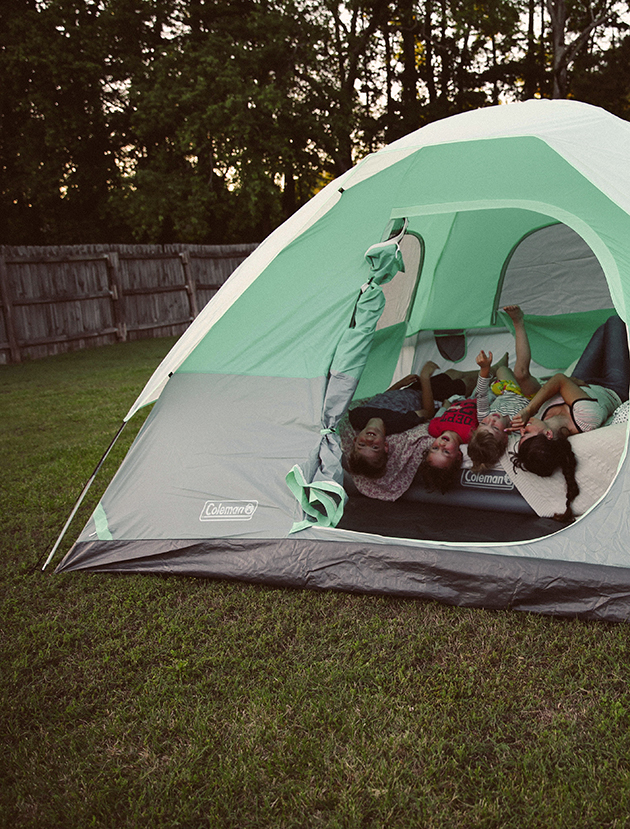 Before the summer humidity arrived, we wanted to take advantage of the cooler evenings. My kids have been requesting a backyard campout all year so we finally gave in. 🙂 When we told them we were camping out in the backyard I don't think I had seen that level of excitement since Christmas morning. We bought our home mainly for its big backyard so we take advantage of it as much as possible!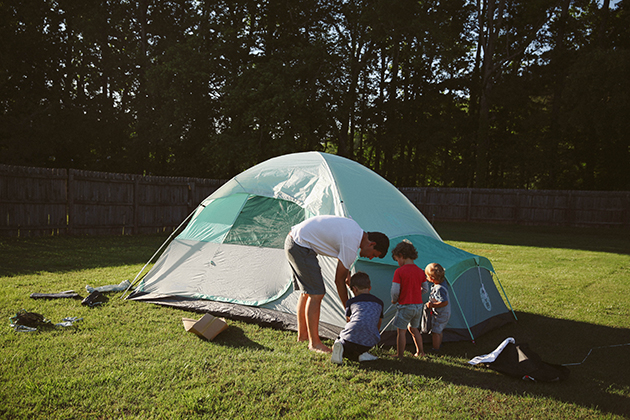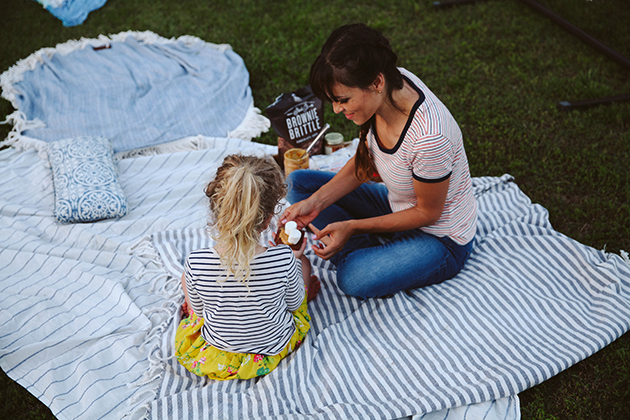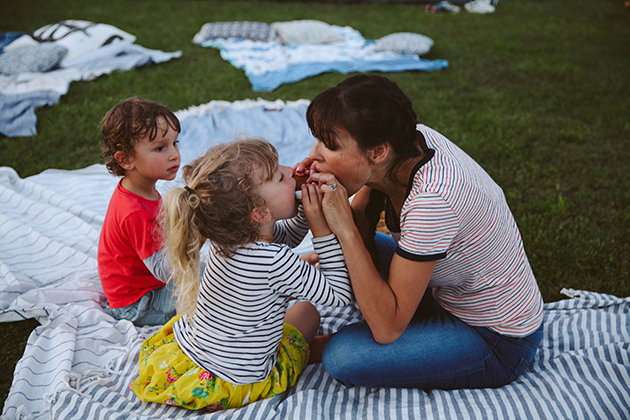 To make an evening out of it, we called up some of my family and everyone came over for grilling out, yard games, s'mores, and a little guitar and banjo (my brother-in-law plays a mean version of Gregory Alan Isakov). I hope we can squeeze in some more evenings like this one. It was such a low key and fun way to spend time together. I should probably inform you about a very delicious and dangerous s'more combo: brownie brittle, peanut butter, and marshmallows….watch out. You may never go back to the standard graham after this one.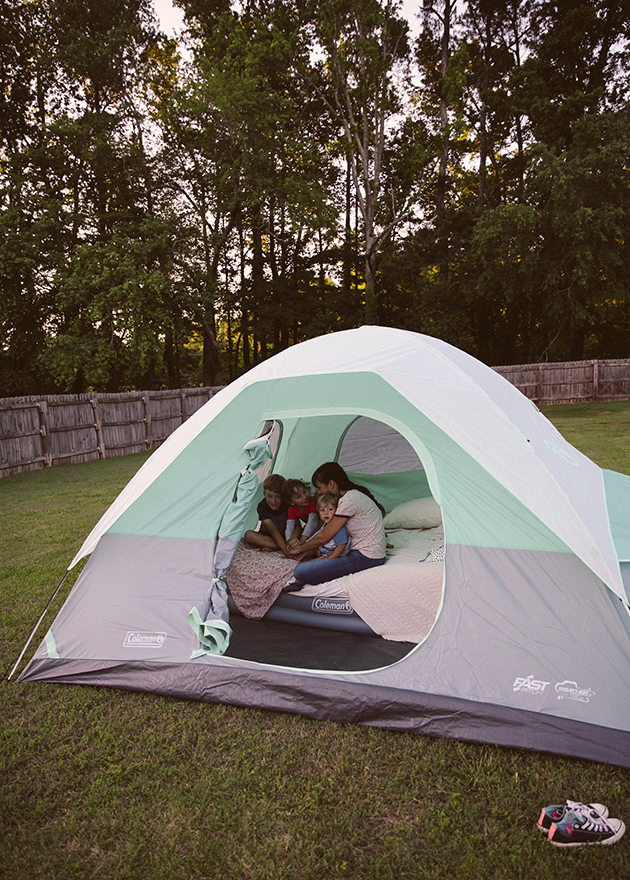 (one potato, two potato, three potato, four…)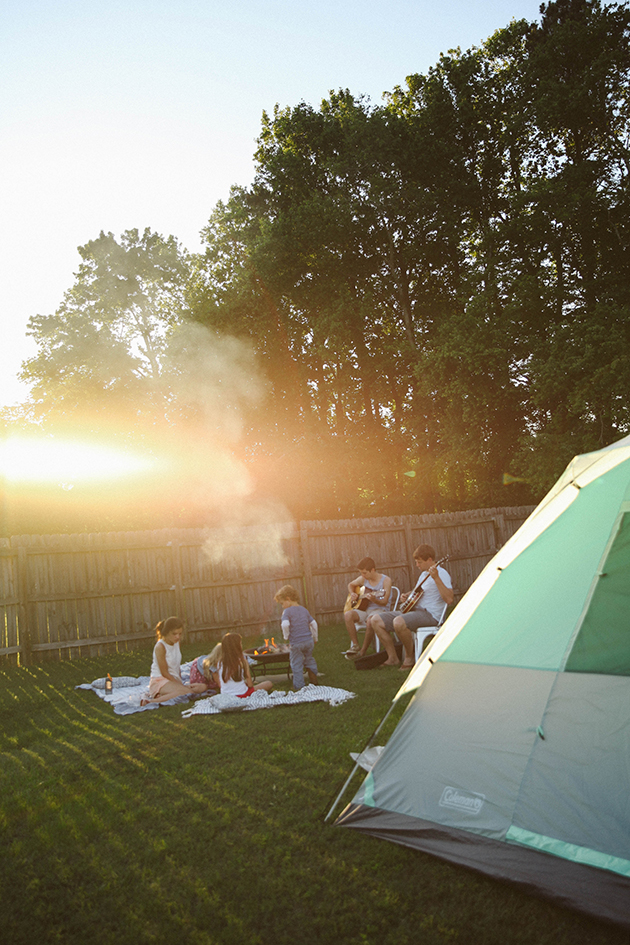 Gabe had the kids help him set up the tent beforehand. They all wanted to feel useful. Thankfully, the Coleman Fast Pitch Tent is extremely easy to set up since it has pre-attached color coded poles. It is a super spacious tent inside, so after all of our guests headed home, Gabe volunteered to stay out back with the kids. I opted for my own bed with Azelie at the end of the night. 😉 The kids loved the annex on the side that has little door flaps. It felt like a secret cave to them. It also helped to have netted windows and doors to stay cool and keep the bugs out.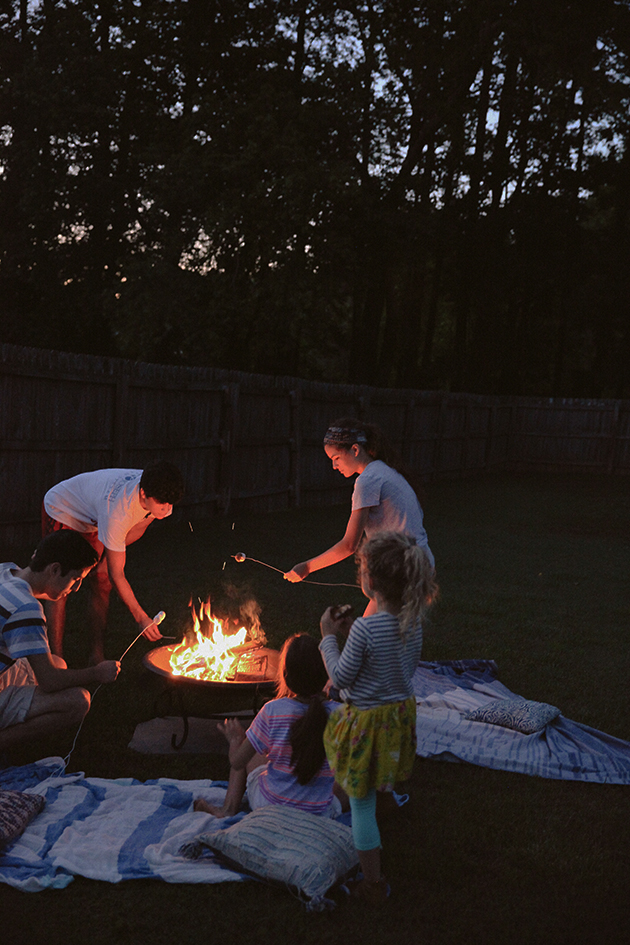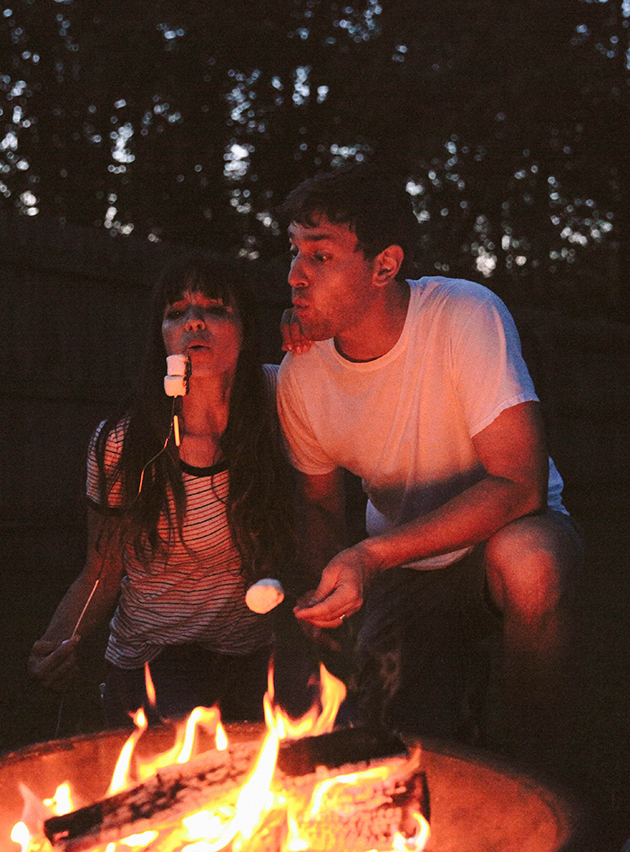 (Always helping me put out marshmallow fires.)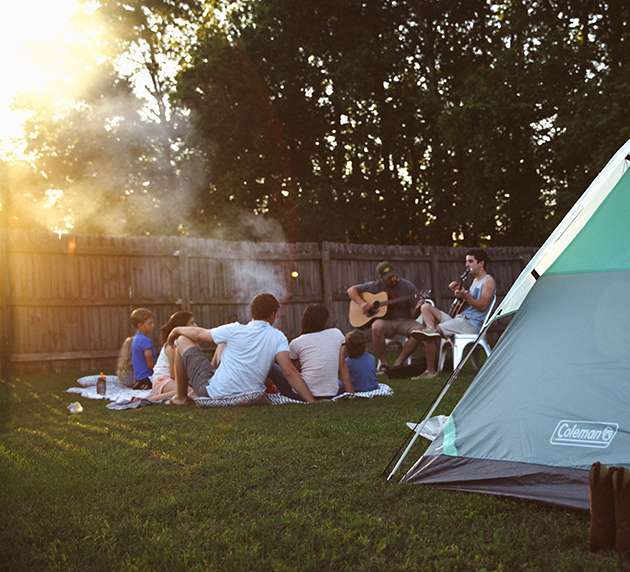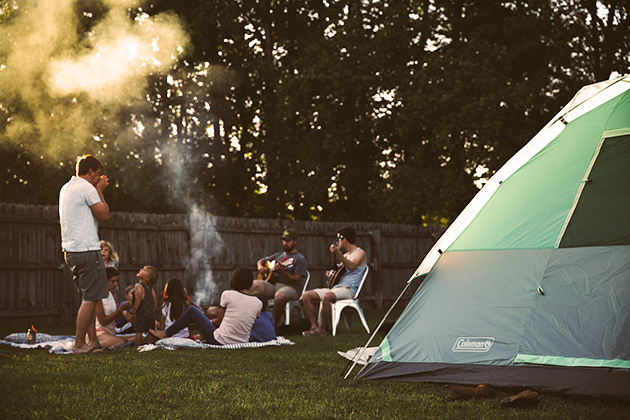 To make it comfortable and cozy inside the tent, we brought in all the sleeping bags, blankets, and pillows. We were pretty jazzed to find an air mattress option with a built in pump! Wow. I'm telling you, this makes camping with comfort infinitely easier. We plugged in an extension cord in the back of our house, and the Coleman Double High Airbed was up and ready to go in under 10 minutes. So of course we piled in all the cozy blankets and pillows before crashing for the night. I would say we are prepared for the next camping trip, thanks to this test drive!
We were all up till the sunset, and no one really wanted the time to end. Everyone is already requesting round two, so we may just be camping out again this weekend!
Have you ever camped out in your own backyard? I think having running water and nearby bathrooms might be the best way to go!
This post is in partnership with Coleman. All opinions are my own. You can find the full collection of Coleman products at your local Target. (Be sure to check your carthweel app for deals!)