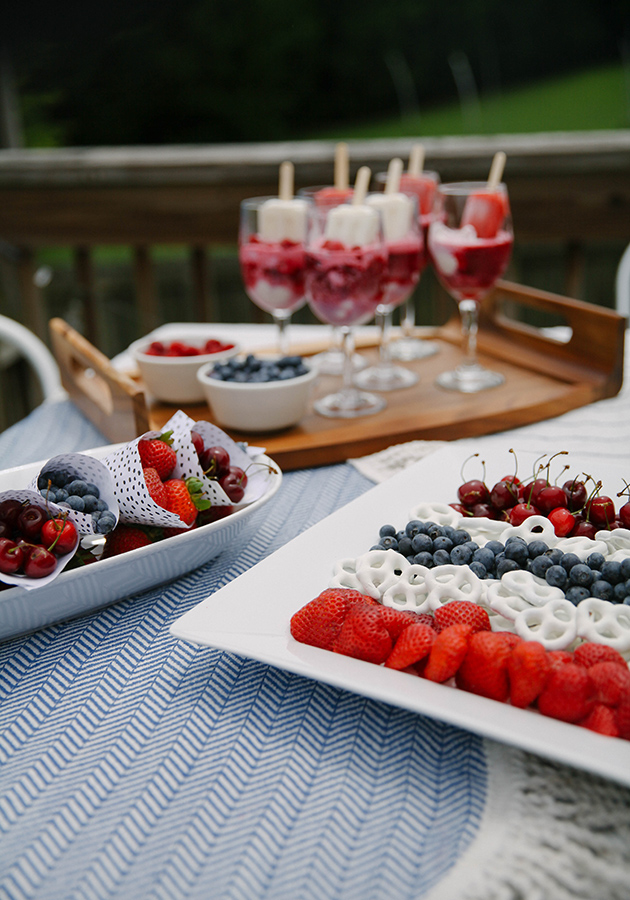 The simpler, the better these days. I love making strawberry shortcake or a good strawberry pie, but many times, gatherings are last minute! These are really easy grab and go 4th of July dessert ideas to serve up or bring to a party.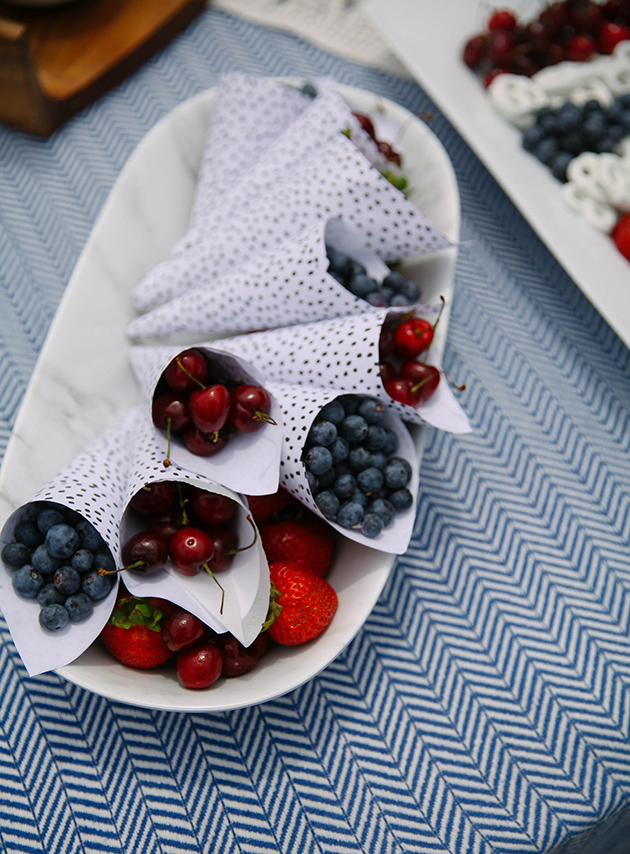 Fresh fruit cones – Make cone shapes out of wax paper and slide them into butcher paper for a fun grab and go fruit appetizer. Blueberries, raspberries, cherries, or strawberries would work for this! You can stuff them in taller containers or lay out on trays.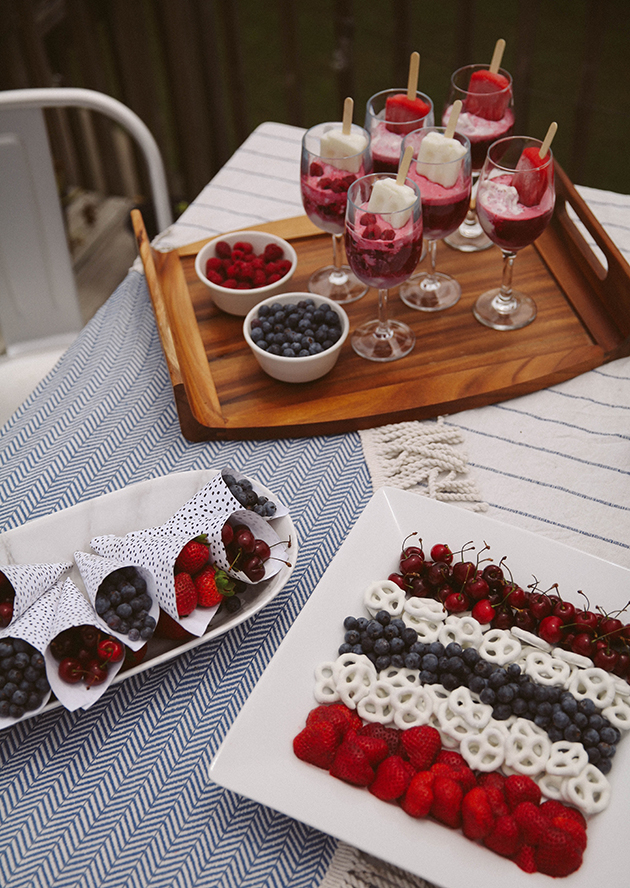 American Flag platter – Layer red, white, and blue rows of fresh fruit and white chocolate covered pretzels on a platter for an American flag festive grab and go appetizer.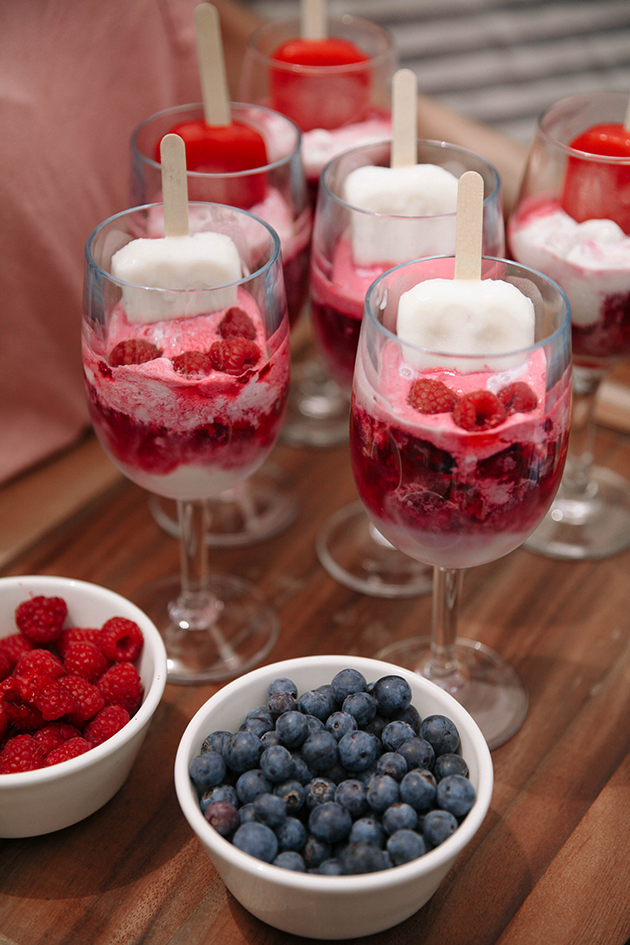 Popsicle floats – Pour 1/4 glass of chilled hibiscus tea (you could also use sparkling juice) in melamine wine glasses, add a scoop of vanilla ice cream, and top with a strawberry or white coconut popsicle. These are very easy and delicious desserts to serve up, just make sure they are eaten right away!
Let me know if you have any q's about these. I honestly can't wait to bust out the fresh fruit, yard games, and sparklers for the weekend! I hope you all have a wonderful 4th of July!
A few posts from the archives you might like:
– 4th of July menu (this was just featured on Country Living!)
– Red, white, and blue iphone wallpapers,
– DIY corn hole
– DIY pole-ish horseshoes game
– 4th of July party favor packs for kids
A few good sales to good not to share:
– Extra 30% off sale items at Urban Outfitters Home
– 60% off one day site wide sale at Crew and Lu
– Extra 30% off sale items at Anthropologie