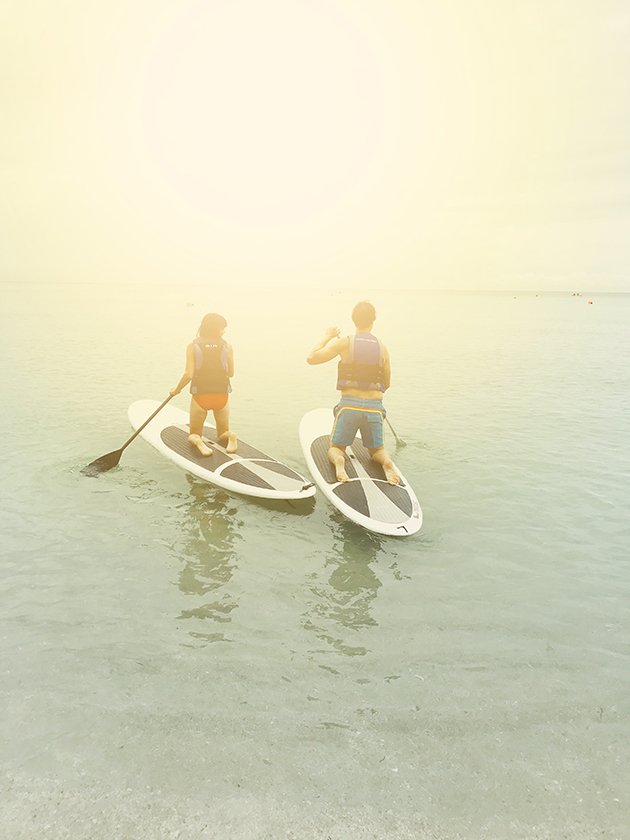 Gabe and I had the opportunity to escape to the Diplomat Beach Resort in Hollywood, FL for a few days and celebrate our anniversary a little late! We haven't been away without little ones in 3 years, so we kind of had to re-learn how to take it easy;) I don't think we could have landed at a better place to enjoy the last of summer! Some of our favorite aspects of this trip….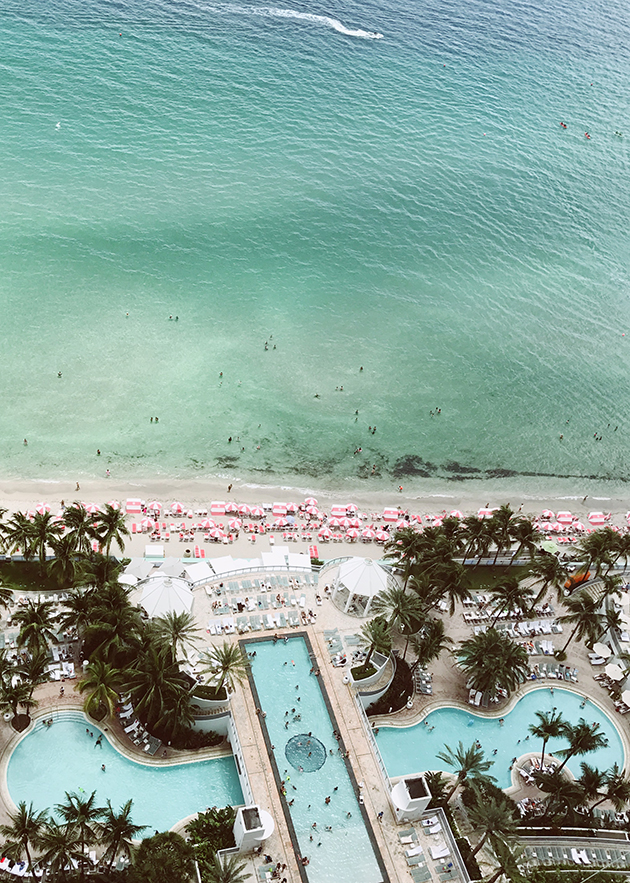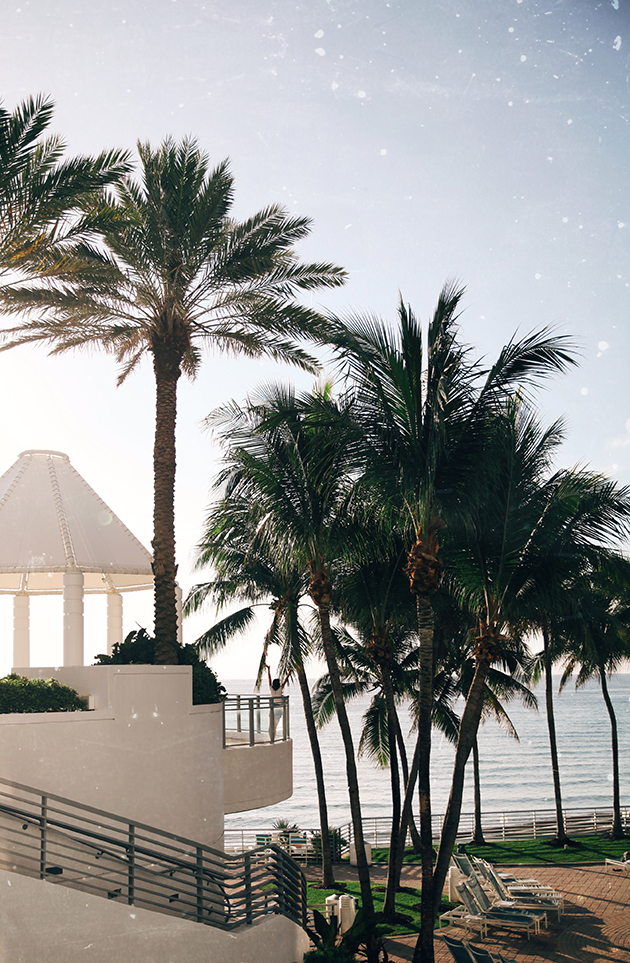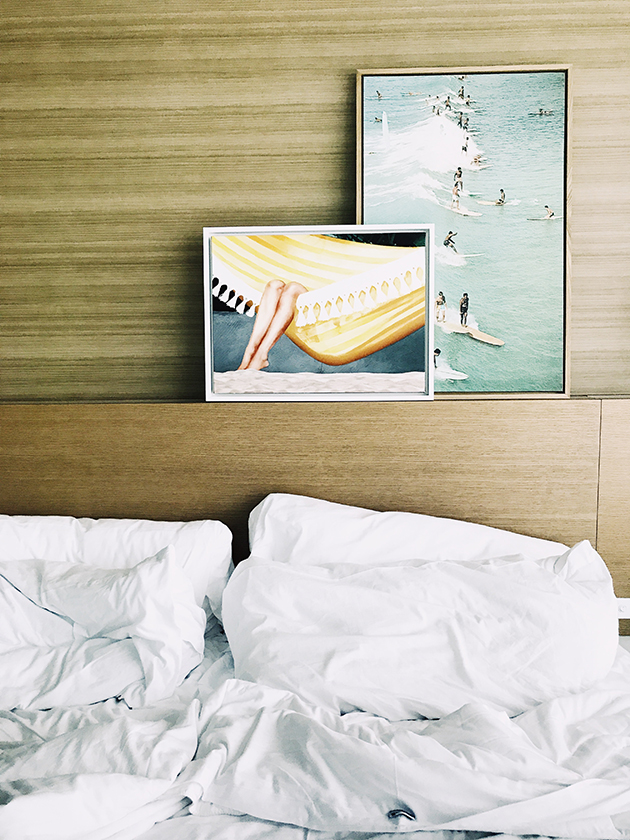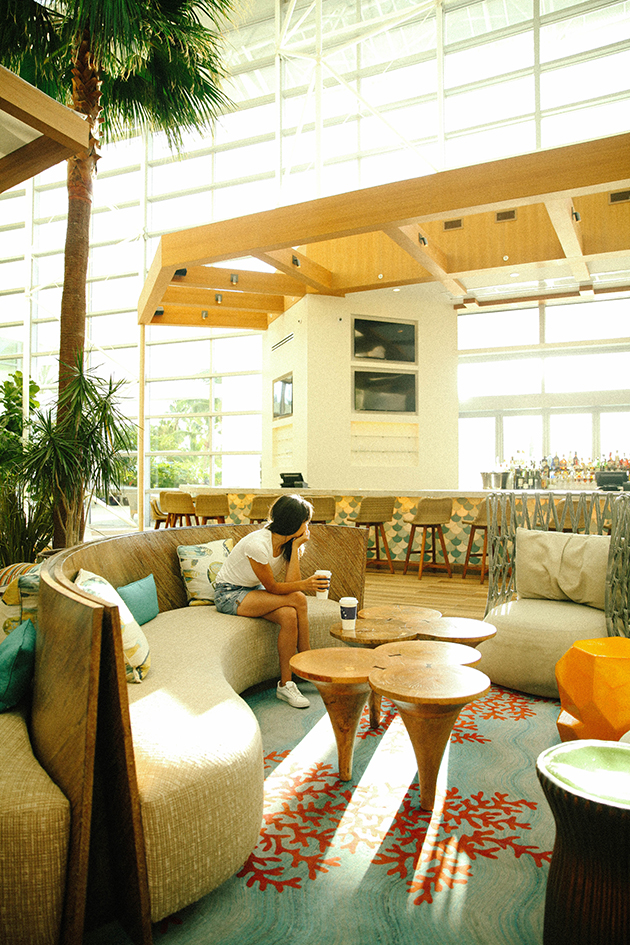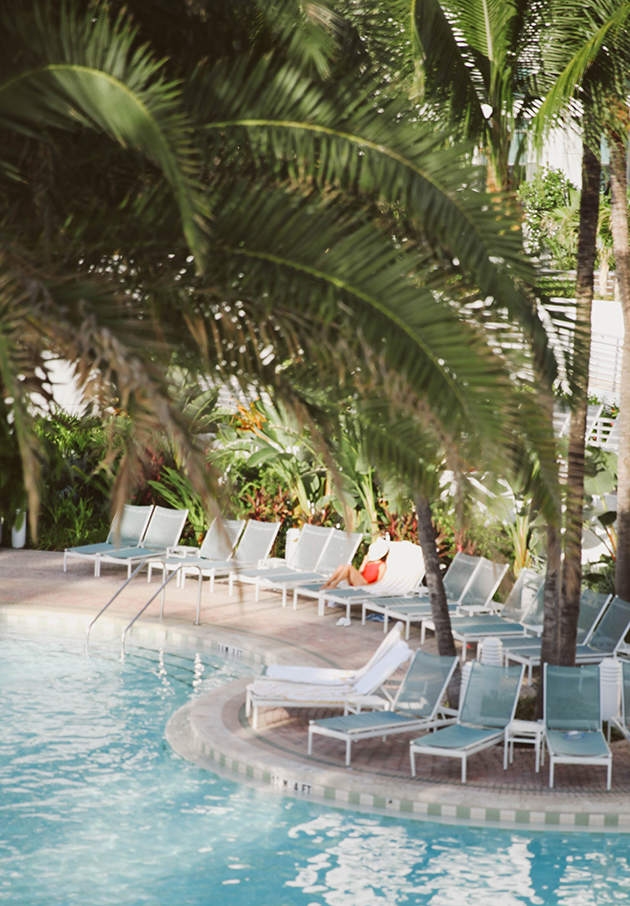 The property
The Diplomat just wrapped a huge renovation of this historic property that used to host old Hollywood stars like Frank Sinatra. I love the throwback vibe of this whole property. Vintage art in the rooms, lots of natural light, and lounge-y eclectic furniture at every turn to take advantage of. Of course, our favorite aspect was being right off the beach. We had plans to explore more of the city during this trip, but we ended up spending most of our time here.
One of the mornings it was raining so no one was out at the beach or pools. We swam out into the ocean, and suddenly there were two dolphins that went right past us only 20 feet away! I couldn't believe our luck. Hands down, the coolest moment of the trip.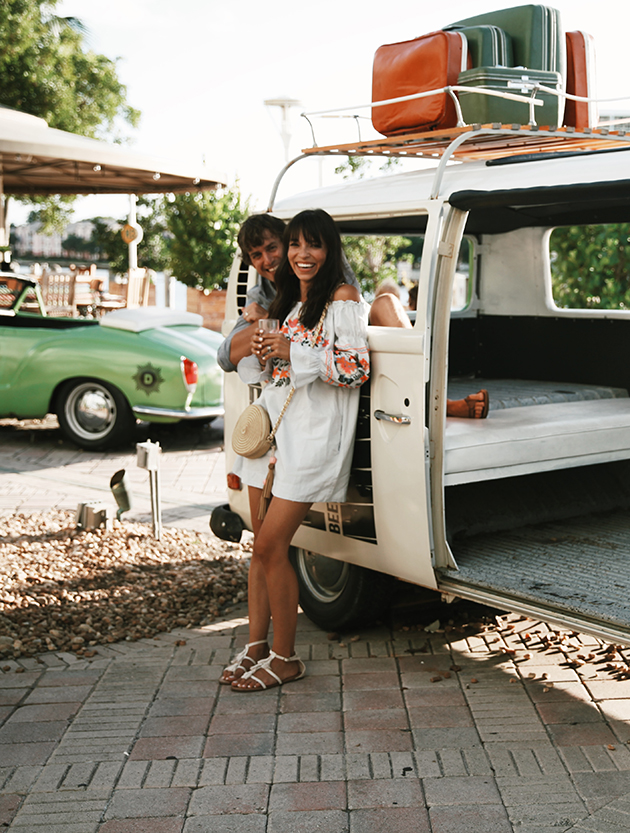 Portico Happy Hour (Dress)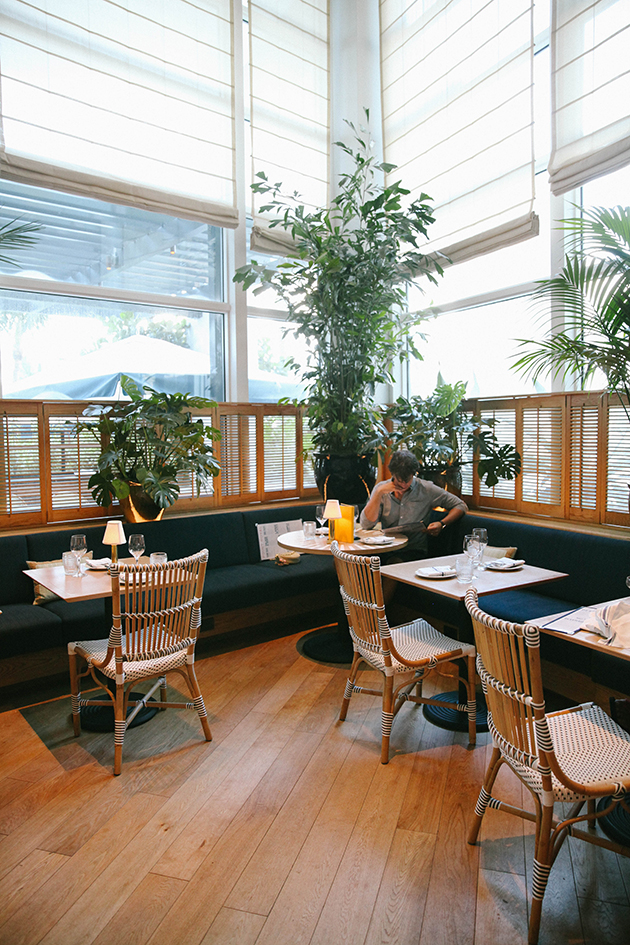 Point Royal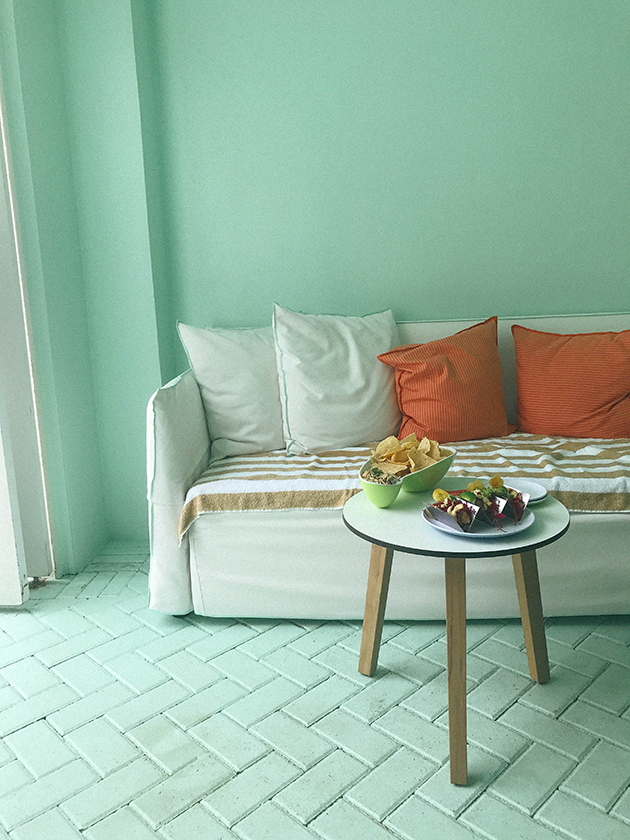 Poolside cabana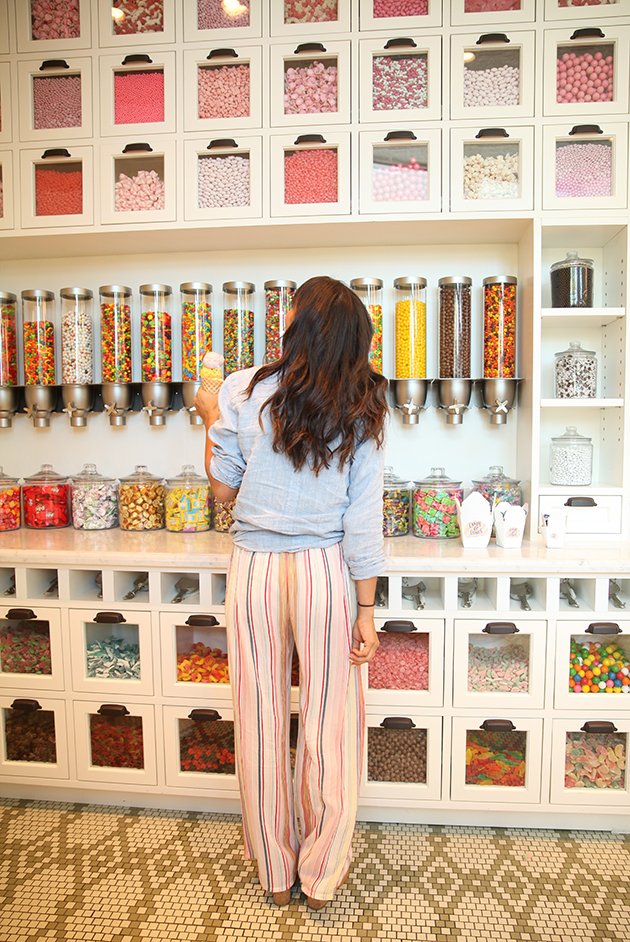 Candy & Cones

The food experience
Anyone else remember trips by the food they ate? Whether it be good or bad? Well, it's safe to say this will go down as one of the happiest food experiences of my life….and thus travel experiences. Good grief.
Monkitail – We went with the Chef's Selection which gives you a taste of the menu. Gabe and I barely spoke the whole dinner because we were awe struck over what we were tasting. By far, one of the best meals of my life! (It was just voted best Hotel Restaurant in America by USA Today!)
Diplomat Prime – No wonder this place is award winning. This was such a treat for us on the last night we were there to have the most tender and robust steak and sides imaginable. I think it is safe to say our tastebuds are now spoiled.
Point Royal – We lingered here a few mornings over good convo and coffee, and an exceptional buffet spread! All the visual greenery didn't hurt either.
Playa – Fish tacos anyone? We went from pool to beachside lunch, and back to the pool which was a really fun way to make the most of our time.
Candy & Cones – There is an old fashioned candy and ice cream shop that made for a fun dessert stop. I loved the set up and mint green tables just outside of it!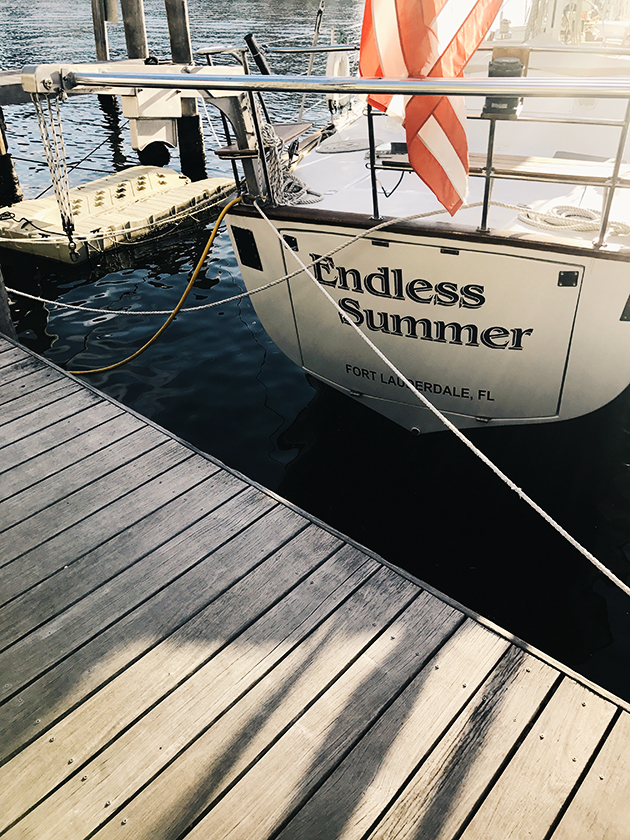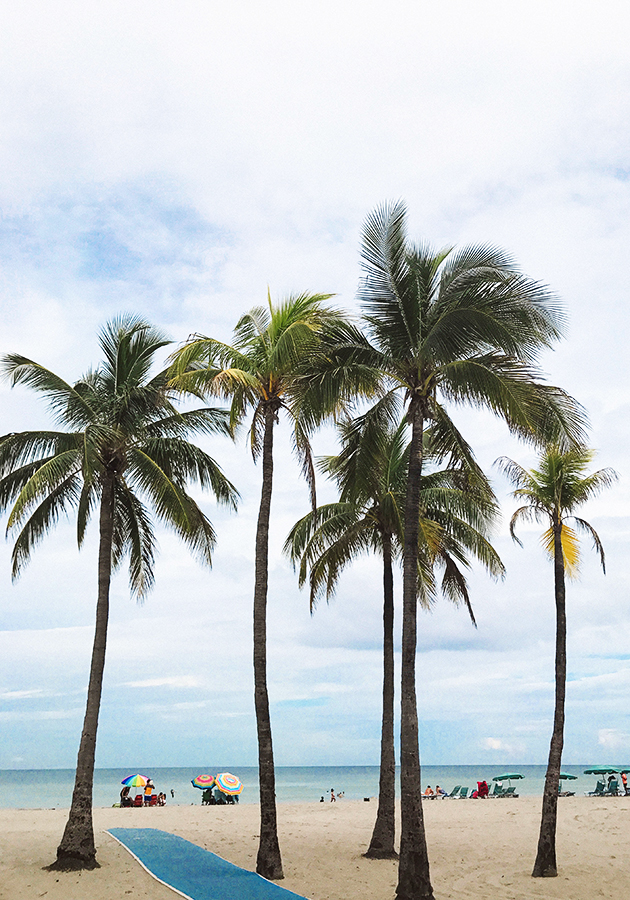 Boardwalk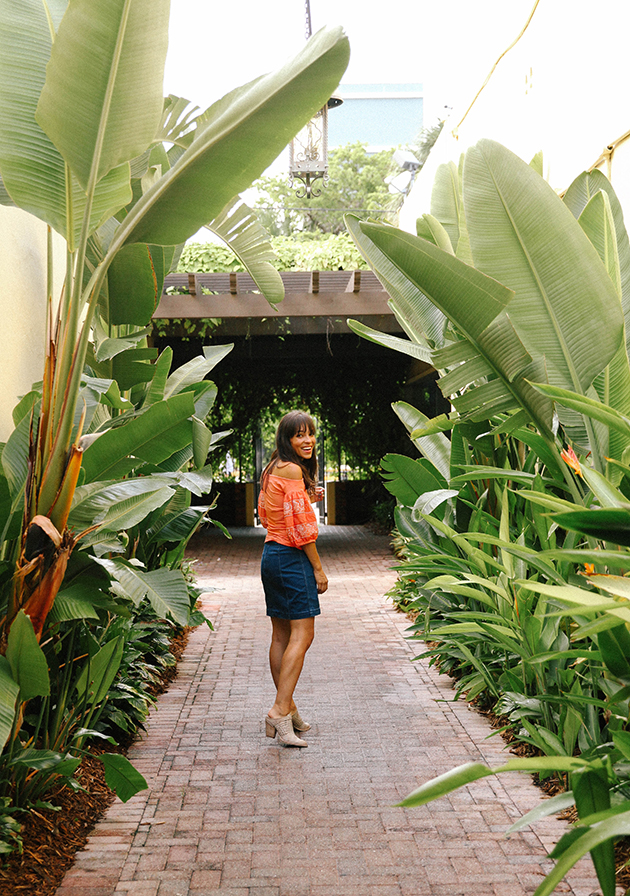 Las Olas! (Top from Free People)
Things to do, places to see
One of the things we realized a few days into this trip, was that it is so good for your marriage to have uninterrupted time together. It allows you to re-surface and enjoy those aspects of each other that you don't often get to see when life gets crazy! It allowed us some room to be spontaneous and try something new together as well.
Paddleboarding – The Diplomat offers water activities off the beach so we took advantage on one of the overcast days when no one was outside! Paddleboarding has been on my bucket list, and I probably had way more fun than Gabe. He beat me in the race to shore though.
Spa – We never did anything spa related on our honeymoon, so this time we tried out the couples massage. We both fell asleep if that gives any indication how therapeutic and relaxing it was!
Water Taxis – This boarded right from the hotel, and felt like such a relaxing way to escape the heat and see the surrounding homes and ports!
Exploring Las Olas – We took the water taxi to catch a boat to Las Olas which was really only 15 minutes from the resort, but the boat ride gives you a tour of millionaire row (all the crazy houses!) as well as some history of the area. Once we arrived to Las Olas we grabbed some iced coffees and went in and out of all of the art galleries and shops. The National Geographic Museum was my personal fave.
Walking the Boardwalk – There is a boardwalk along Ft. Lauderdale to Hollywood that is a great way to get a taste of the area. There are restaurants and shops and rollerbladers and bikers! A little something for all ages.
Happy Hour – Truffle popcorn and drinks outside by the ping pong tables and old VW! We kind of forgot what a great thing happy hour can be;)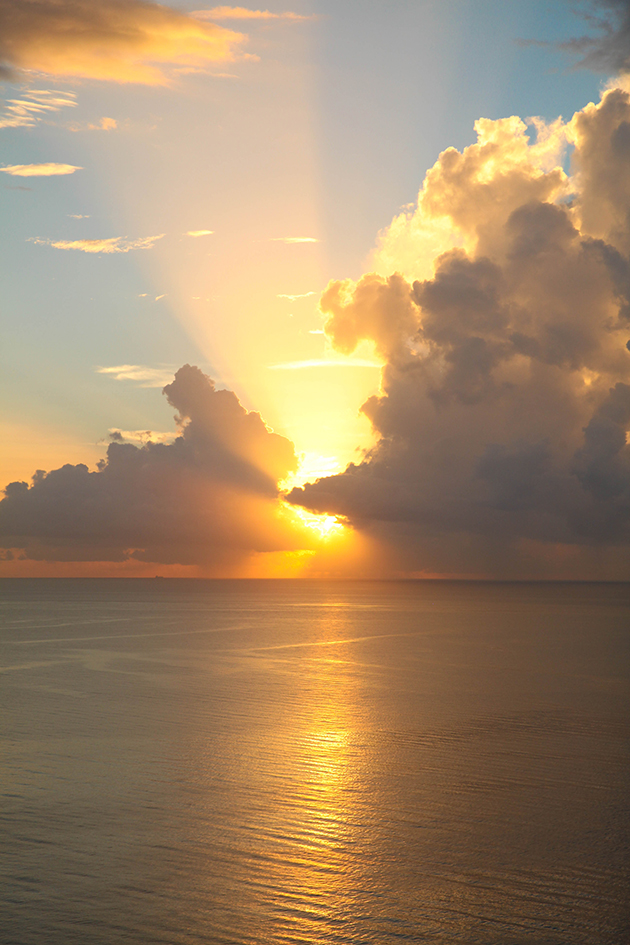 I had never seen such a clear piece of the ocean! The coast makes me feel like I get a clean slate to start over with. It was so good to head home with new resolutions. It will probably carry me through the rough days of the start of the school year!
*A big thank you to The Diplomat Beach Resort and its kind staff who hosted our stay!