While this home has plenty of yard and basement space, unfortunately it sorely lacks on pantry and closet space. The pantry could fit one human inside with no room to lift your arms, which is confusing to me considering the rest of the home is such an open and spacious layout! We have made it work with storing some canned goods and larger items in the garage. However, with our kids growing and starting to clean out the pantry at what seems an hourly rate, we knew we had to figure out a better option. We came up with a solution to convert our current laundry room off the kitchen into a walk-in pantry…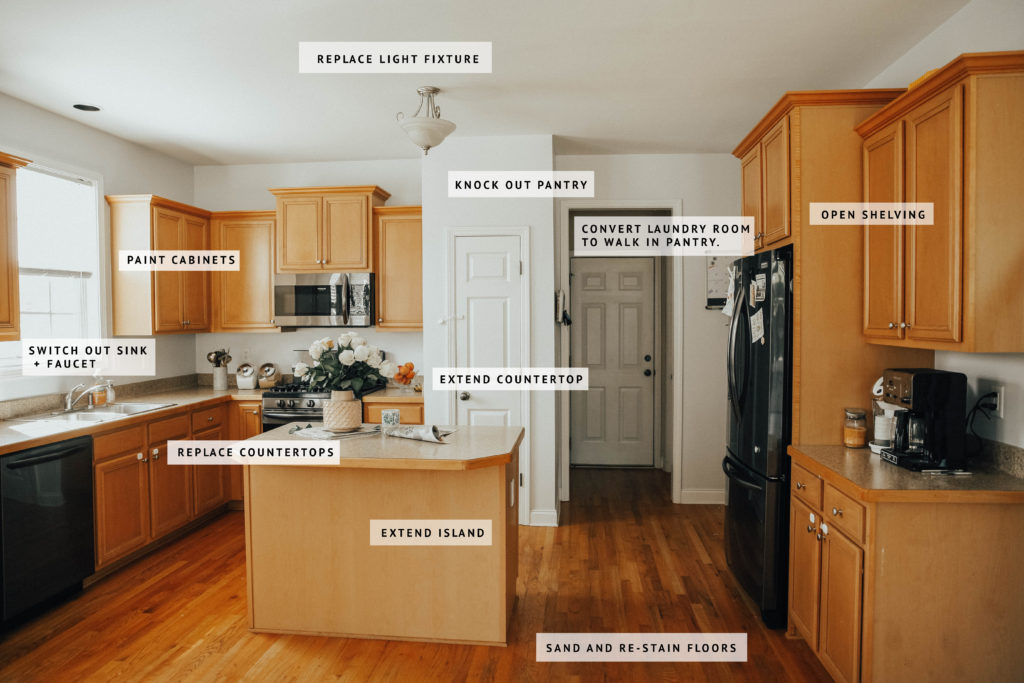 This is the current kitchen space. We had to replace our broken fridge over the summer, so appliances were the first step in this reno process! We finished out an area in the basement that will be the new laundry room, which will give me all kinds of workout opportunities hauling that laundry up and down floors. Laundry shoots are starting to sound appealing;)
The laundry room is right off the kitchen next to that back door above. The pinky sized door is the pantry which will end up being knocked out completely! Gabe is working on the shelving plans, and I am doing research on layout options…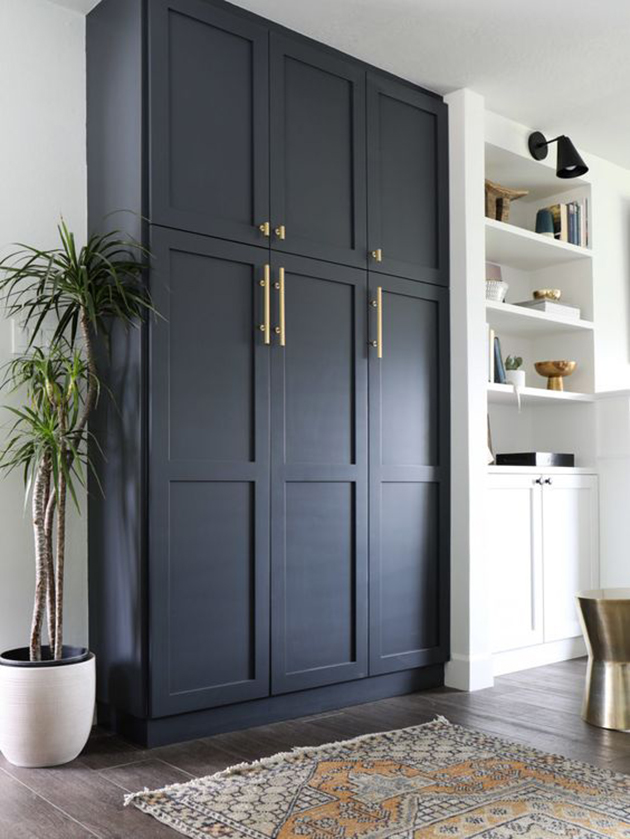 I love this alternative by Brittany Makes if you do not have a pantry. Creating a built in where there is more open wall space!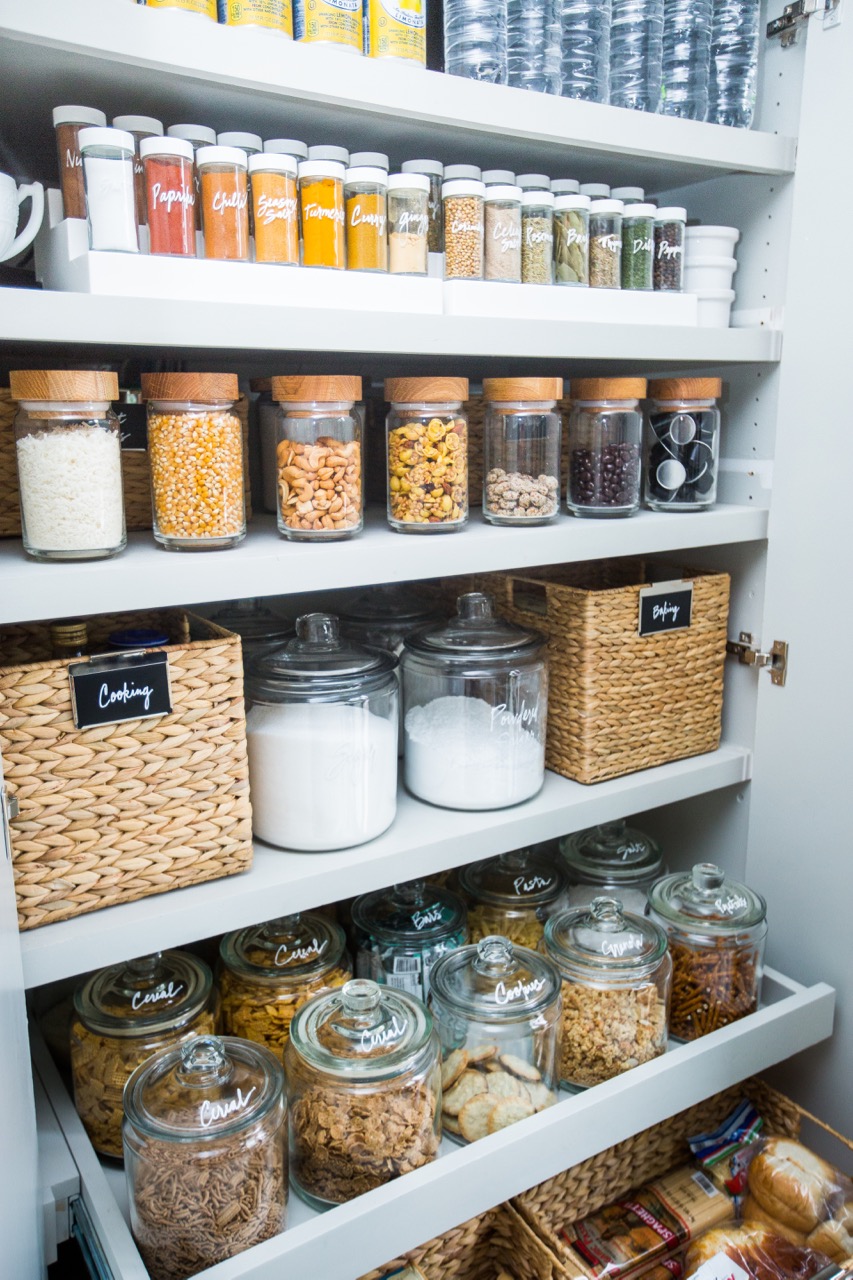 (image: The Home Edit)
It's funny because I do much better when things are organized, although I struggle to make time for it. We will be enlisting the help of the gals over at Neat Method to think through the best use for the space for long term functionality. I am so looking forward to their advice and expertise! Sometimes decisions for your own home are the hardest.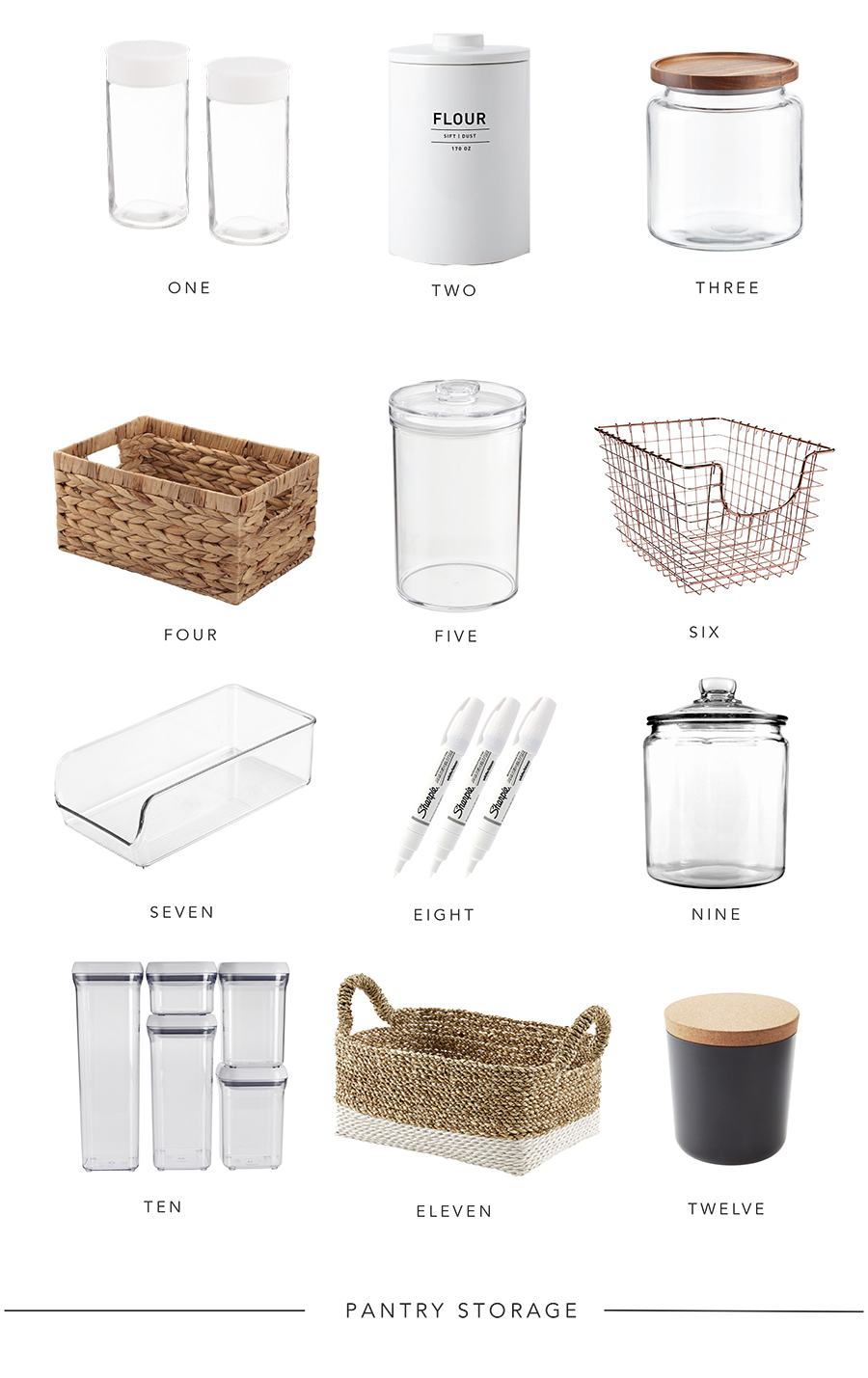 ONE // TWO // THREE // FOUR // FIVE // SIX
SEVEN // EIGHT // NINE // TEN // ELEVEN // TWELVE
We may even put in a counter top space to use for appliances. In our current disheveled pantry state, looking at organized pantries is oddly satisfying. So here are a few options I'm considering for getting those half used rice bags under control.
I don't think I ever would have thought the pantry in a home was a big deal, but now that I am in the midst of raising five children that seem to be growing faster than I can keep up with, I praise all the builders who design their homes with a little room for hungry mouths:)
Will be sure to share the process of this whole swap as we go!