This is a sponsored conversation written by me on behalf of Hive Home. The opinions and text are my own.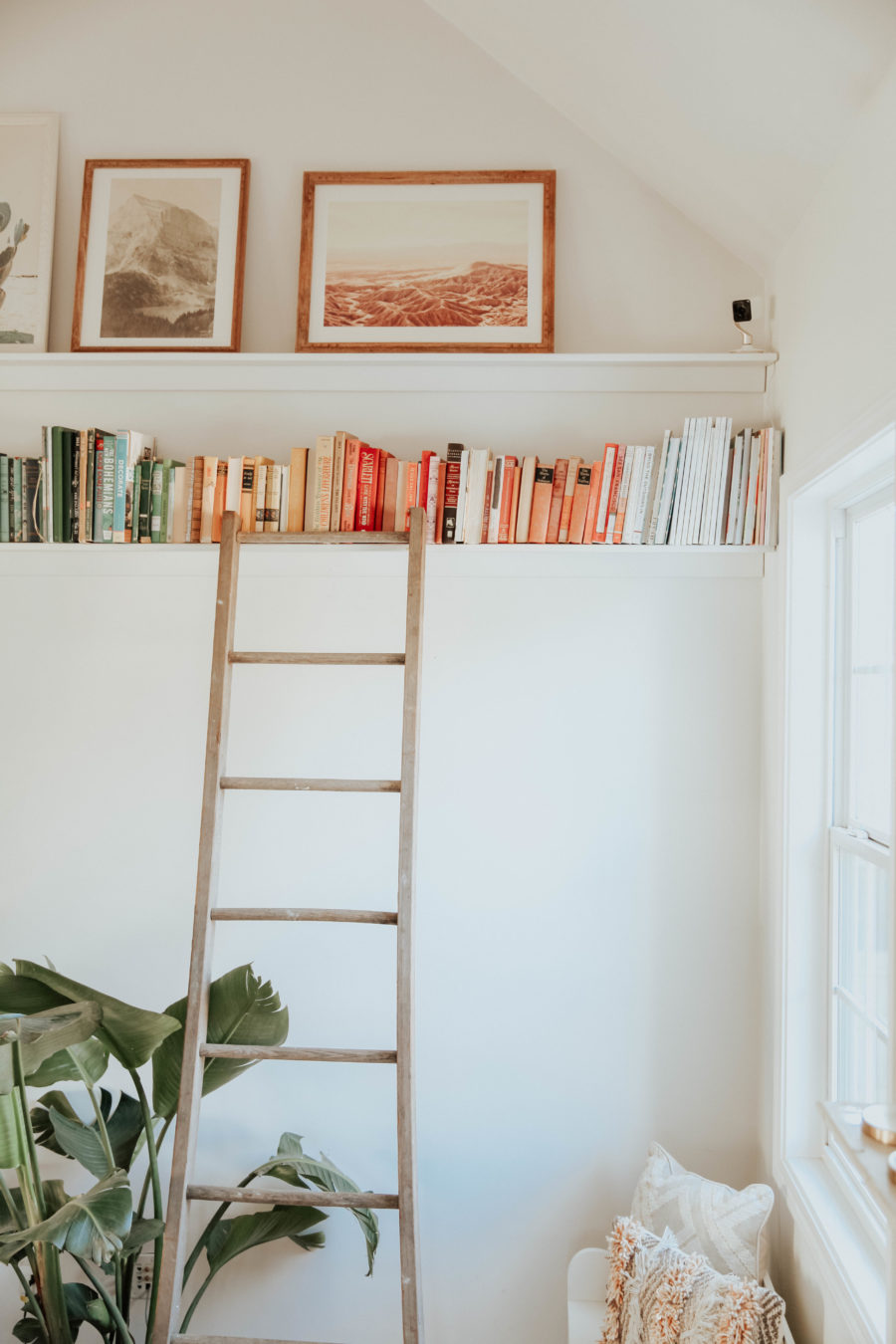 Remember how we took steps to make our home more economical a few months ago? We took the next step on our goal list this month, and made it more secure and safe!
Gabe by nature is more cautious about keeping the home secure, and I on the other hand always forget to lock the door before leaving the house. Anyone else? It's just not on my mind as much I guess. When we travel, Gabe is always anxious to get back and make sure everything is ok. I on the other hand have left my car running with the keys inside while going into the post office, and have also left the front door ajar after leaving the house to pick up the kids from school. (Both unintentionally.) So you can imagine the grey hairs I am surely causing him to grow.
The Hive View security camera just launched a few weeks ago, so we were able to set it up and test it out. We synced it with our Hive app so that whenever we are out of the home we are able to easily check in on our home from the mobile device. I can only imagine the peace of mind this is going to bring when we are out of the home now. One of it's best features? It starts recording when it detects motion in the room, and sends a notification to your phone! (You can even set it to detect only people and ignore pets.)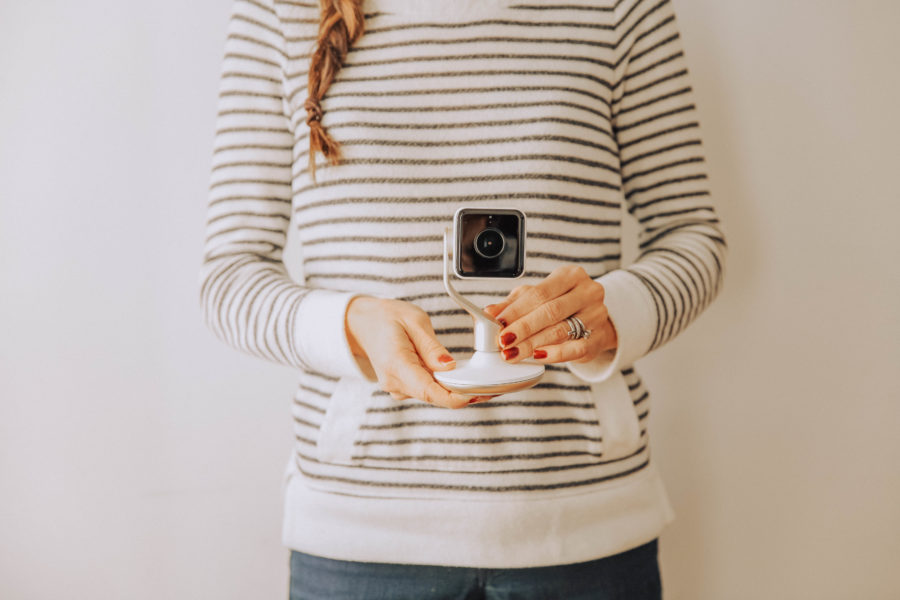 (Close up view of the Hive View camera)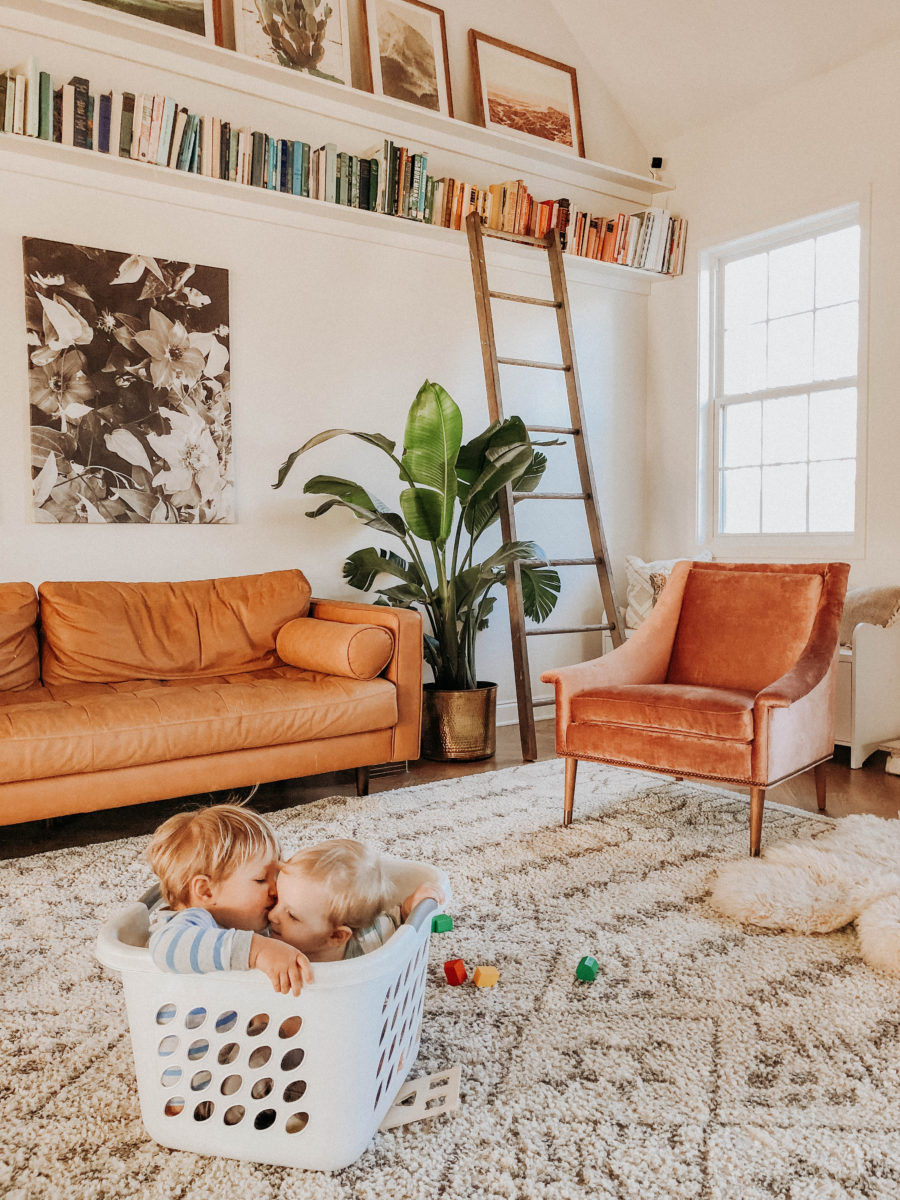 (When we leave the home the camera will face the front door and main room.)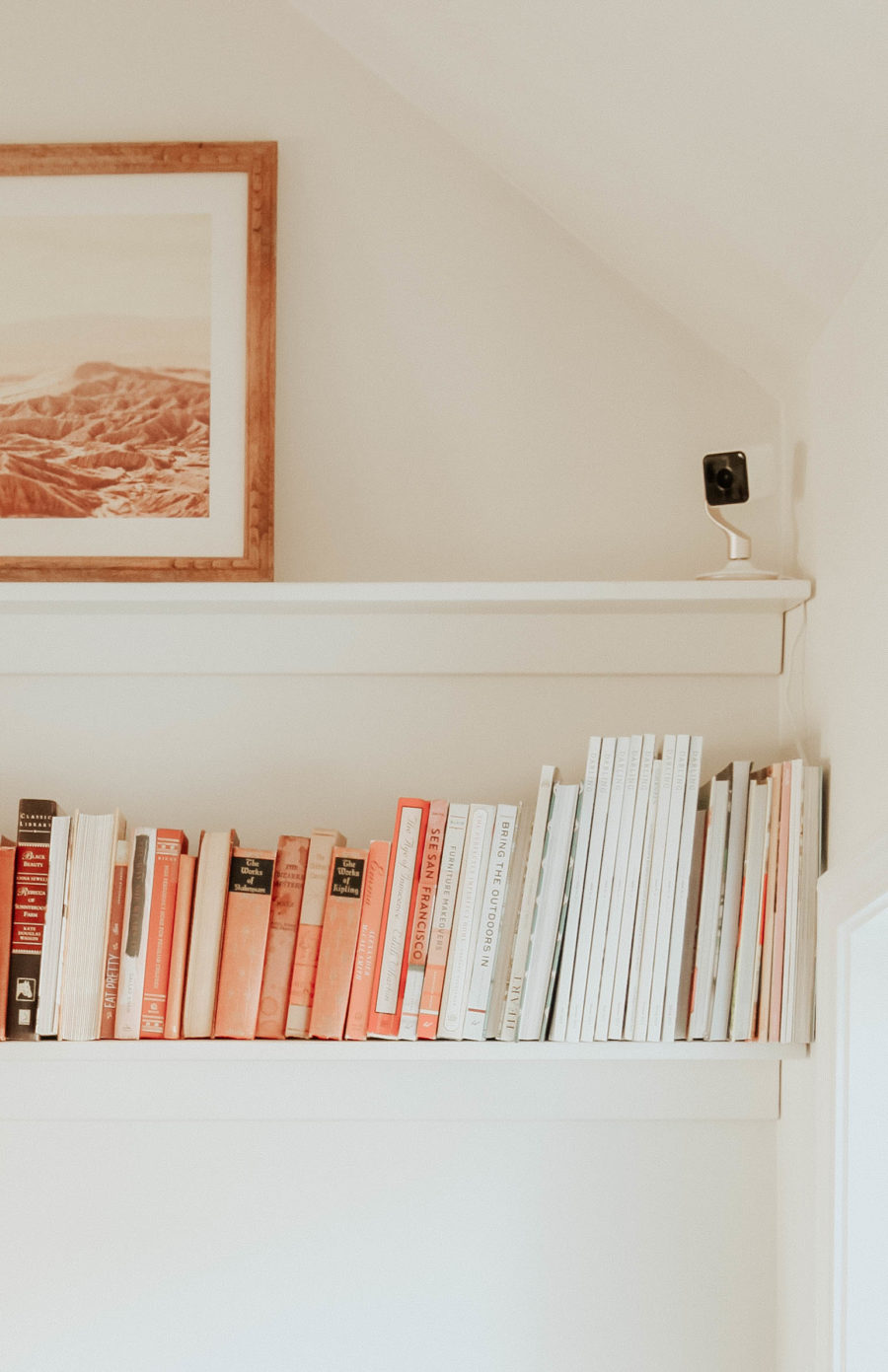 (We will place the framed image closer to the camera to make it less visible in view.)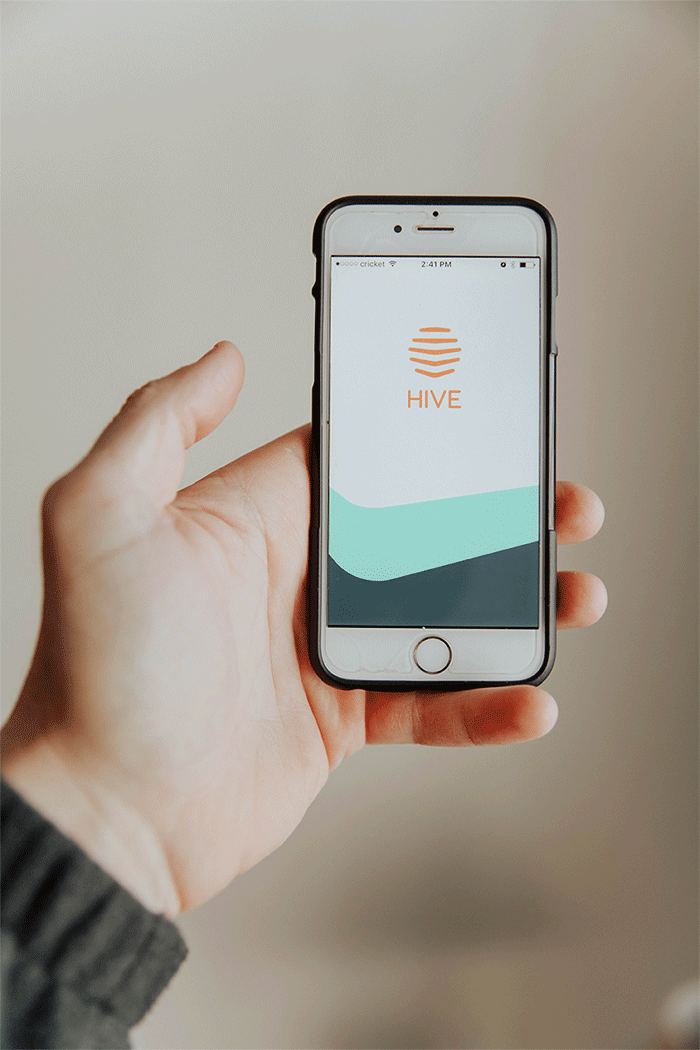 (It's super simple to open and watch camera view from your phone. We have it in our Hive app which also controls the Hive Home features we recently installed like thermostat control.)
A few other features we thought were pretty cool:
Privacy on, camera off. Monitor only when you want, switch on or schedule privacy mode from the Hive app.
Cover all angles. Get the best possible view with a choice of wall, shelf or magnetic mount, with a wide 130° field of view.
Fits seamlessly into your home. Disguise it into any space because it is available in black & brushed copper or white & champagne gold.
Transportable. If you want to move your camera to a different room, you can easily do so. It's light, portable and has over 1-hour built-in battery life. We have used this to monitor Azelie in her room as well during bedtime when she was sick.
Easy to set up. Just plug in your Hive View and set it up in the Hive app via Bluetooth. That's it!
I never thought much about home security before owning a home, and now since it is something we worked so hard for, and value so much, we are grateful for a simple and effective way to be notified if there are any intruders.
We have a discount code for you all! Enter Anna10 at checkout for 10% off your Hive View.
Let us know if you have any questions!