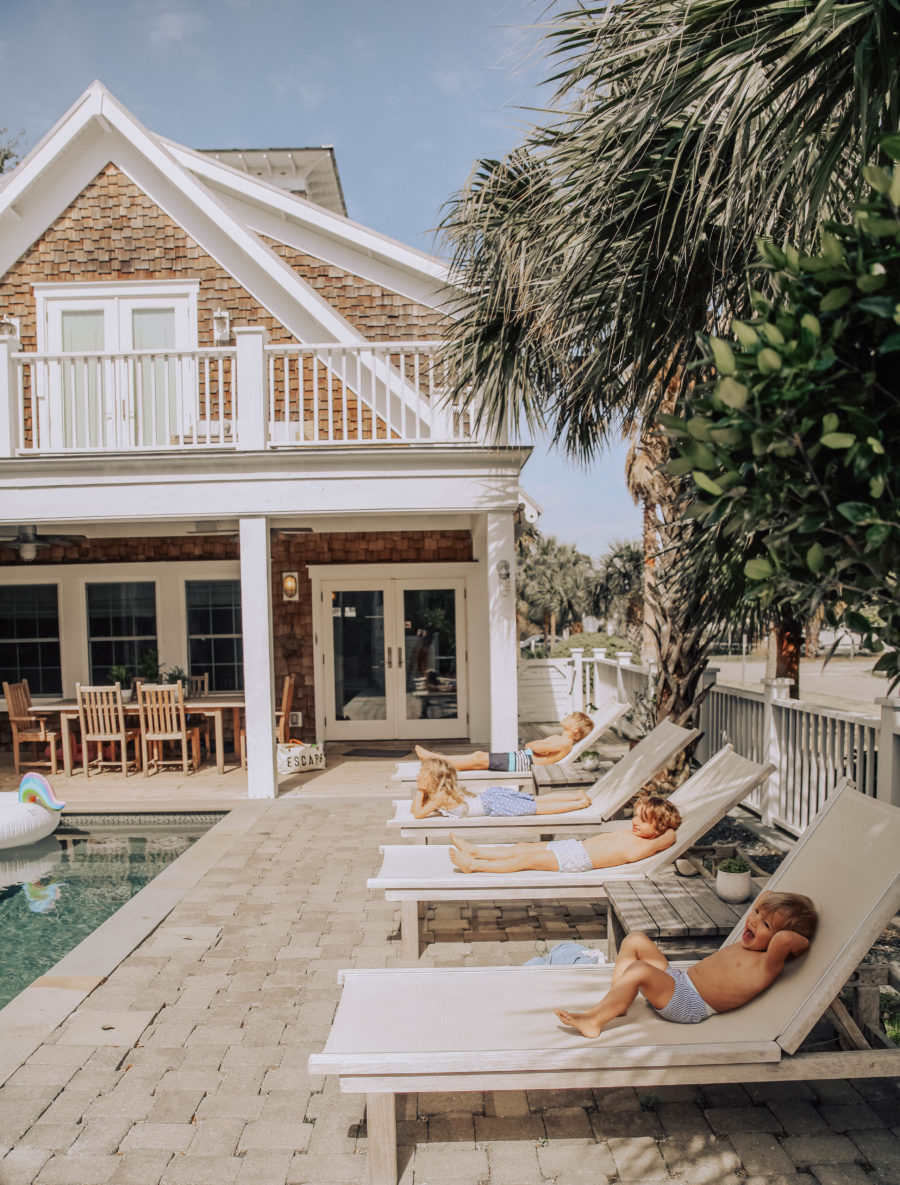 It's been a really crazy year, and we scheduled this weekend away before we knew how much we would be needing it. Isle of Palms during March is so quiet and peaceful. I am still finding sand in random shoes and bags, and I would say traveling with little ones is no easy feat, but I don't think I have ever seen my kids so happy. There is so much you can do in the city of Charleston, but all they wanted to do was explore the beach. We spent hours and hours there. The best part of this trip was getting to have time with my mom and dad. This is the first vacation we have done in a loooong time with just them! So here's a little tour of this Isle of Palms vacation rental home, and a video of some of my favorite moments of this trip.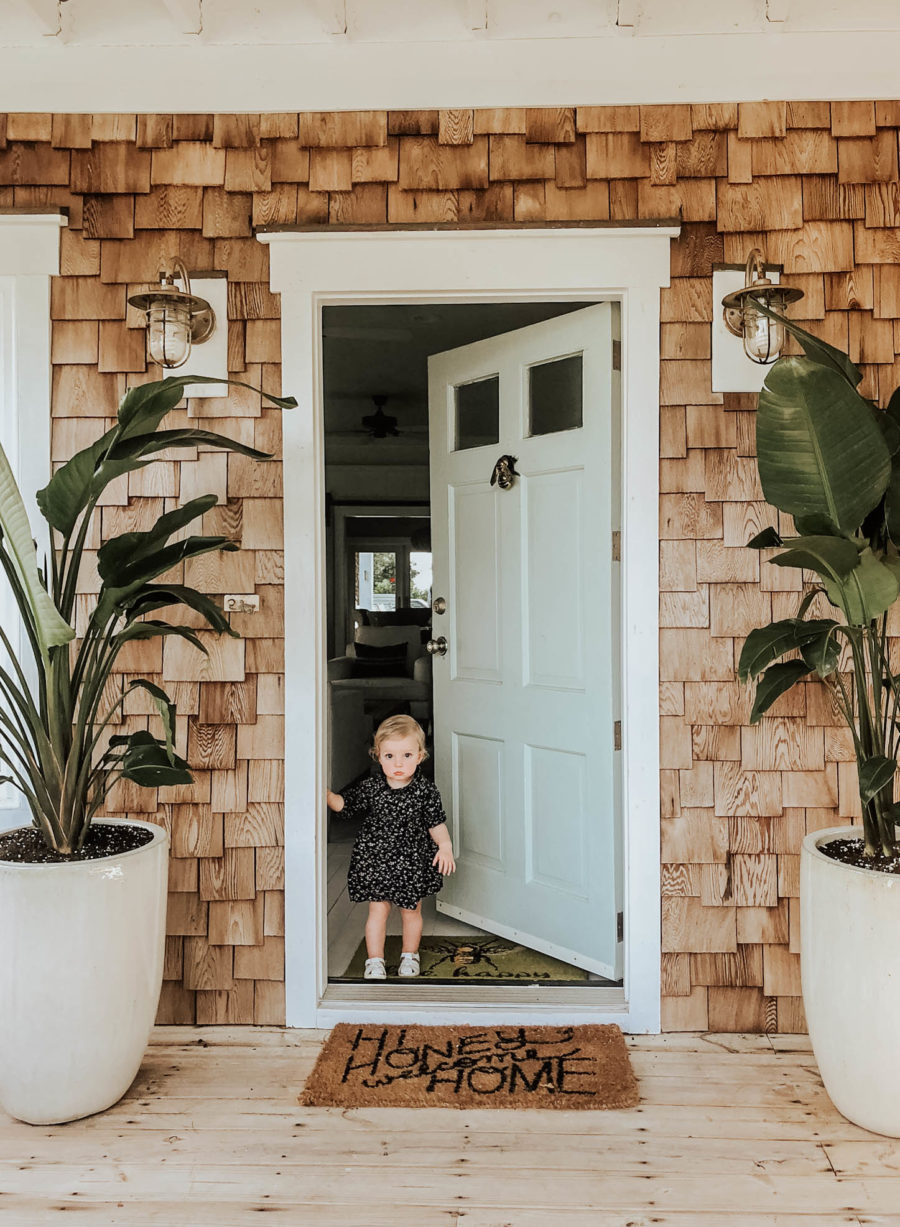 We partnered with The Beas Nest, which just opened this year for rent. I can't say enough about this place, and the kind owners! This place has an in-law suite and several bedrooms, so it's ideal for multiple families or a girl's weekend. It was walking distance from the beach so it was easy to go to and from when we needed.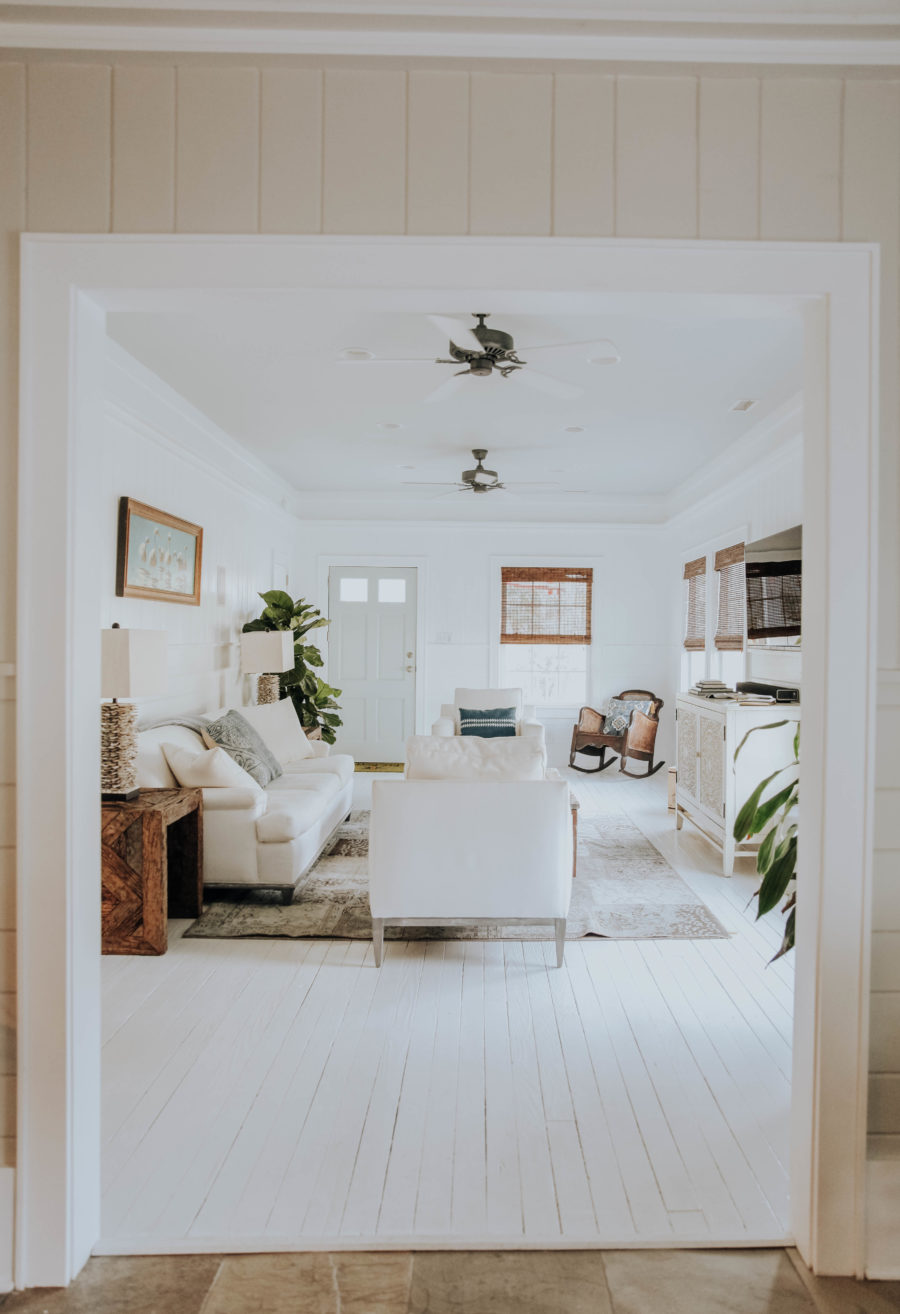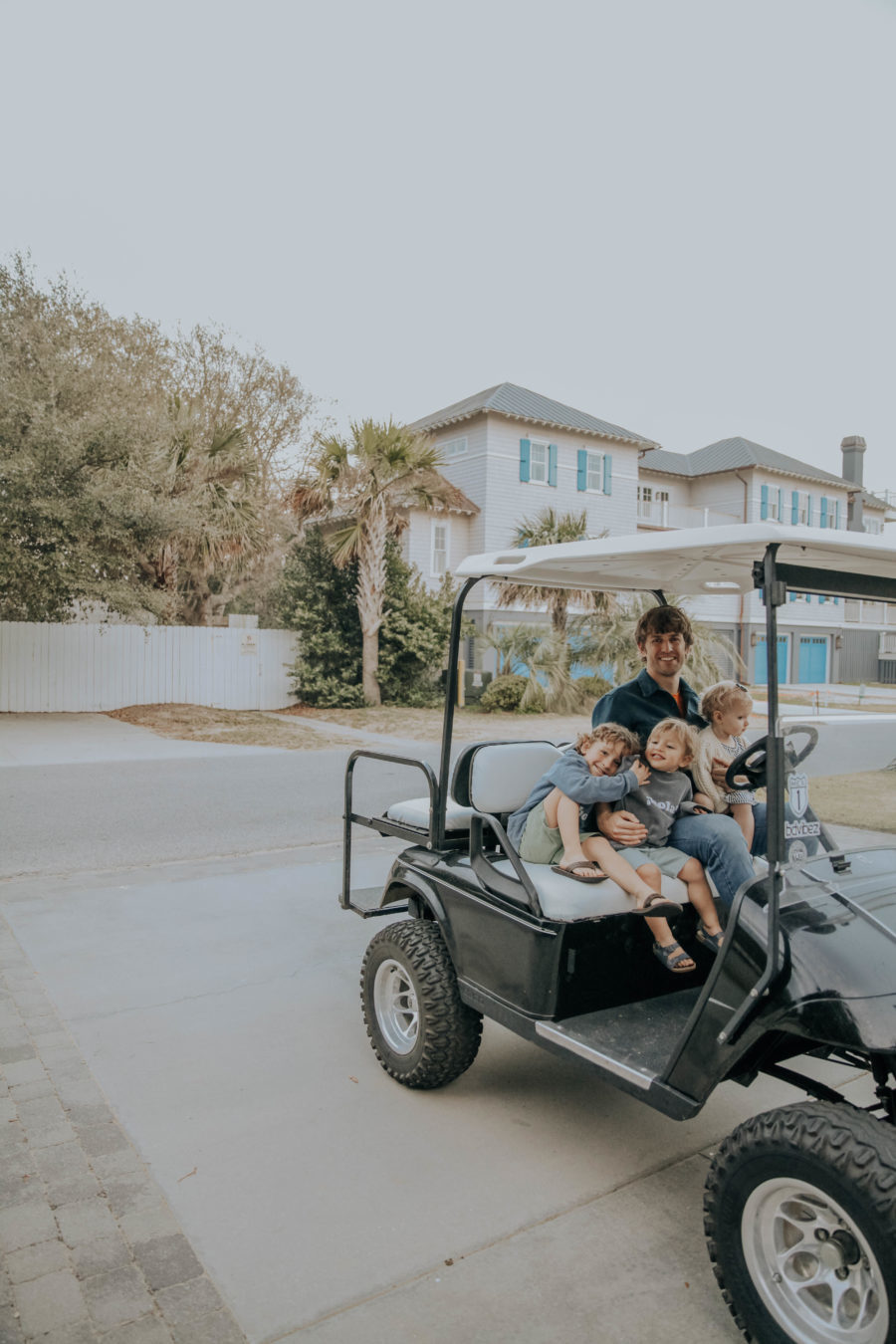 You are able to use the bikes and golf cart as well which made it easy to explore the island or make a run for ice cream. I think this is another reason the experience was such a fun one because everything was close by, and we didn't have to load everyone up in the car to go anywhere! A few favorite local spots on the IOP and Sullivan's Island: Beetle Cat's, Poe's Tavern, and Sea Biscuit Cafe!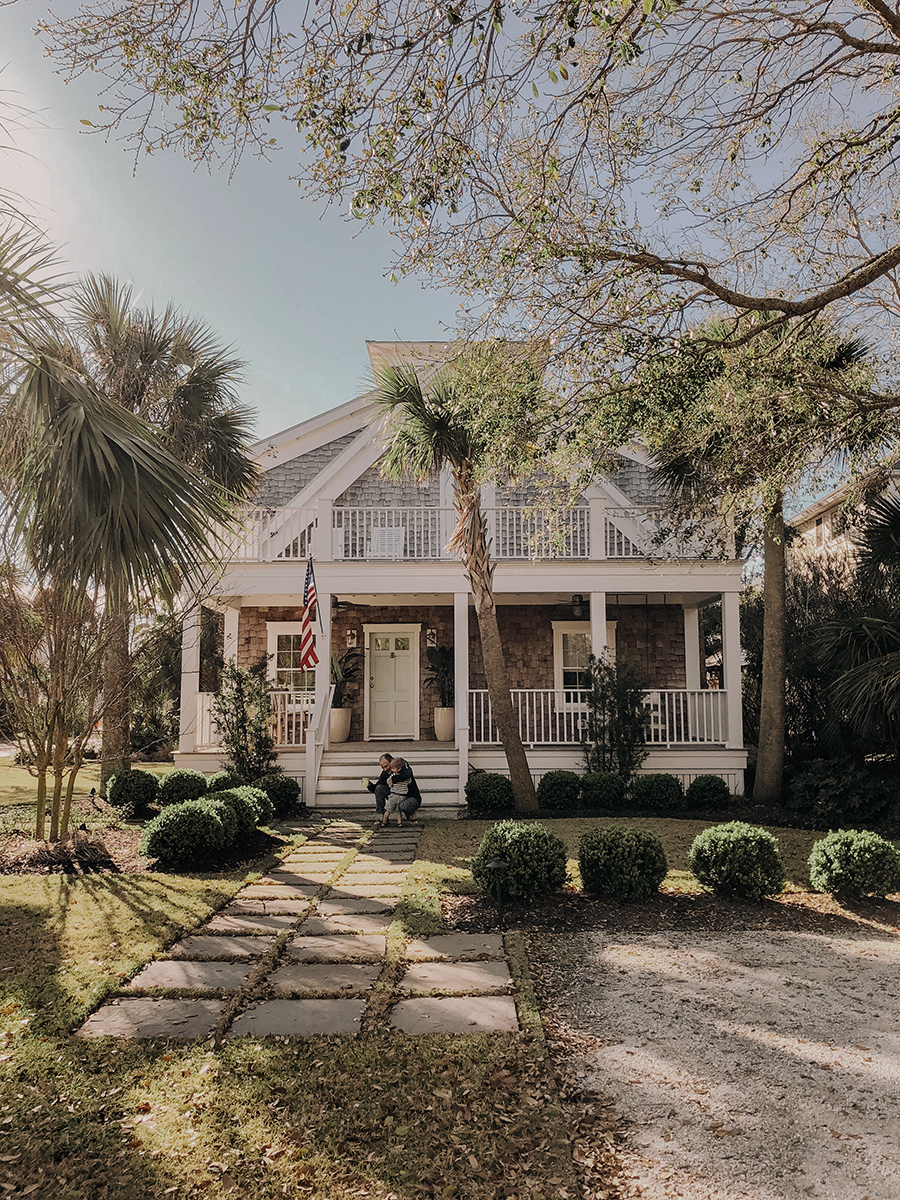 My dad and Rocco.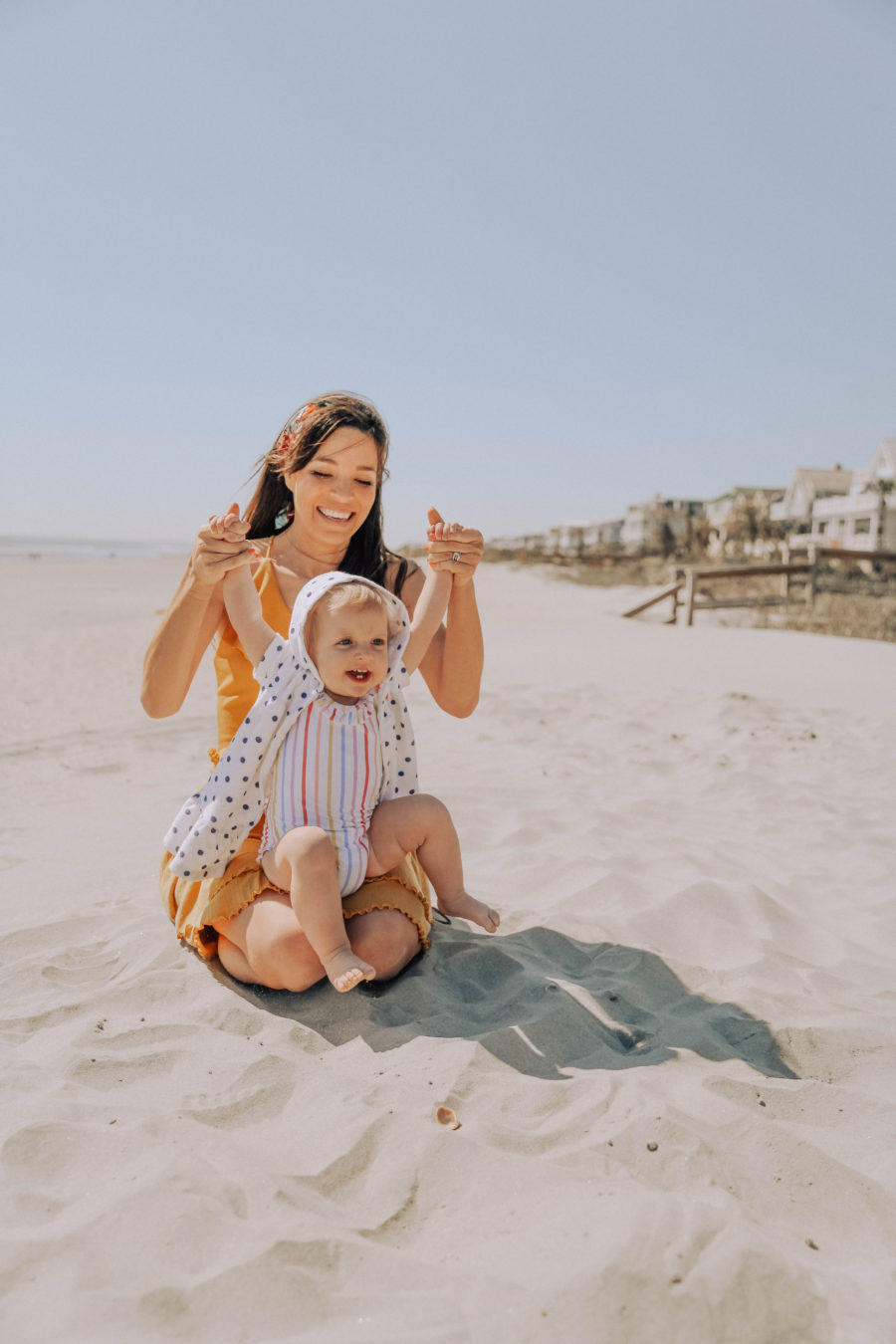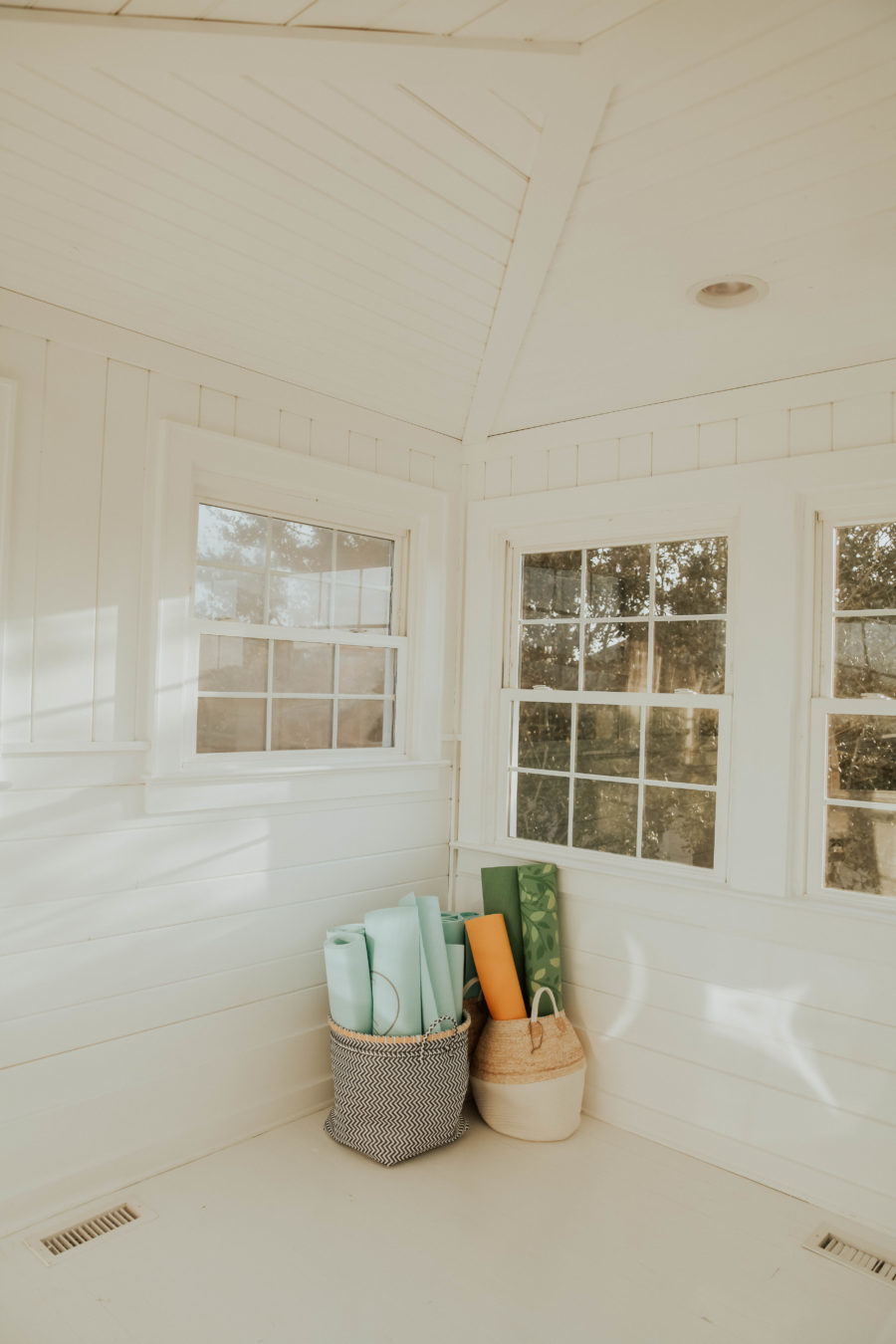 One of my favorite spots in the house was this yoga loft that overlooked the ocean. Now THIS is what I need to motivate me to exercise in the AM!
The master bedroom.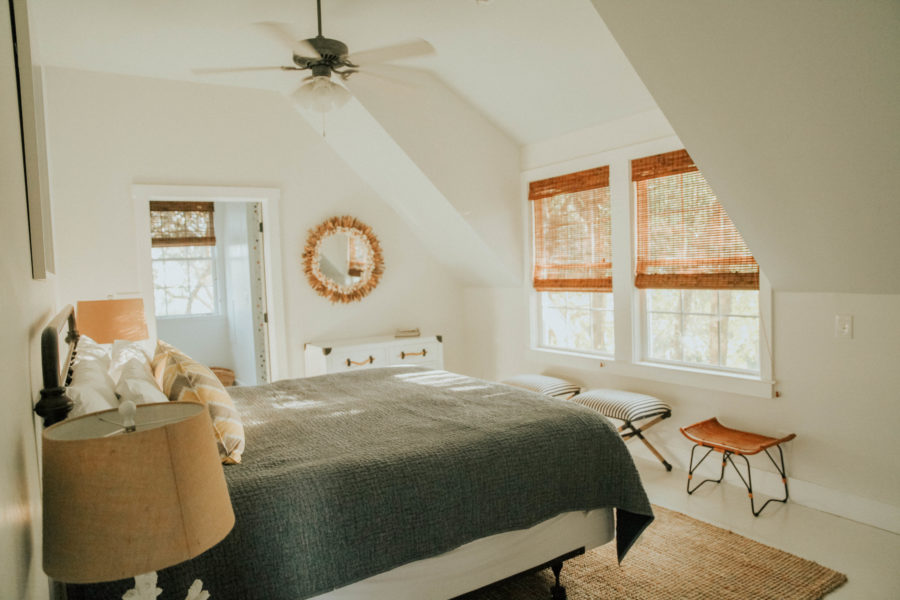 The in-law suite.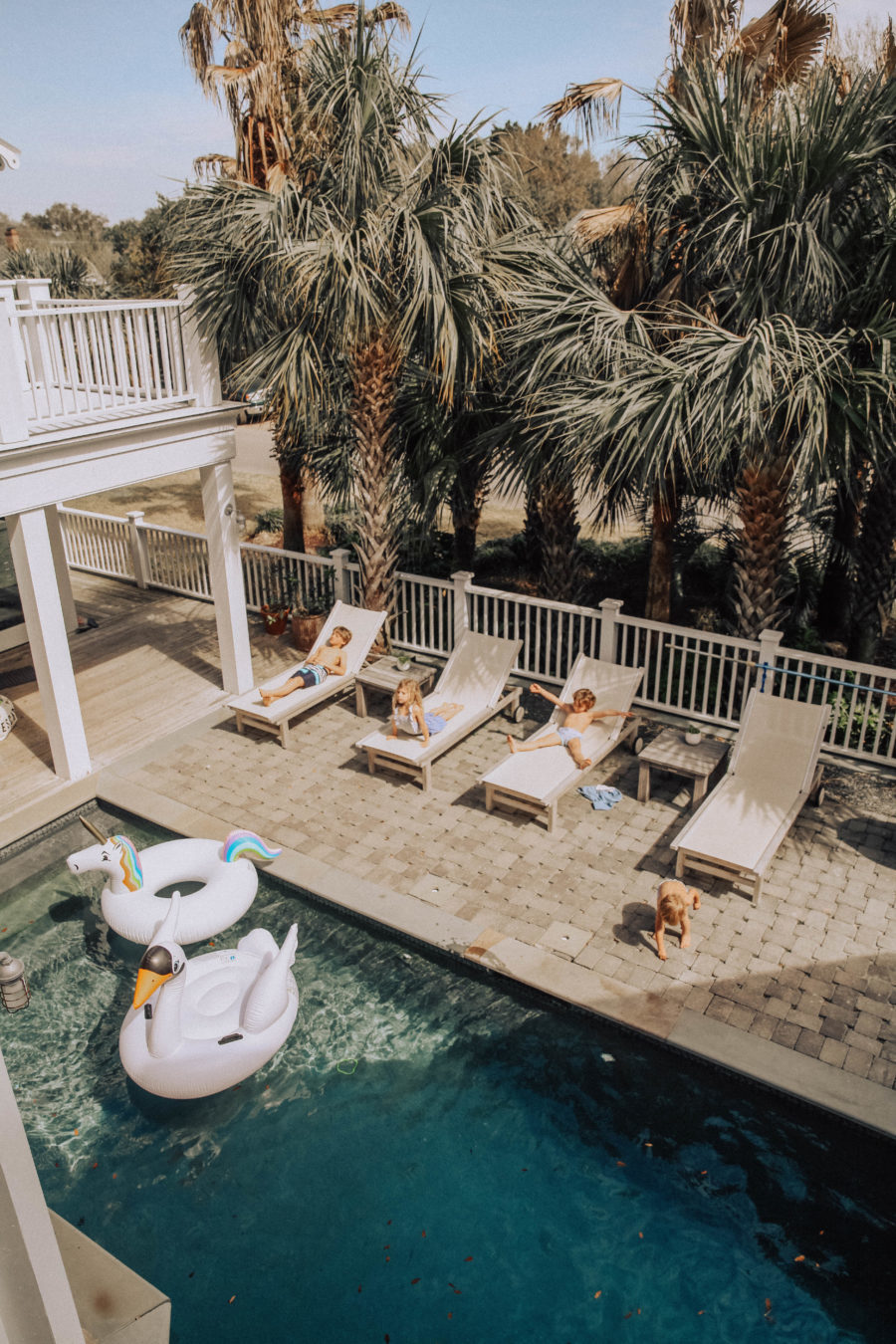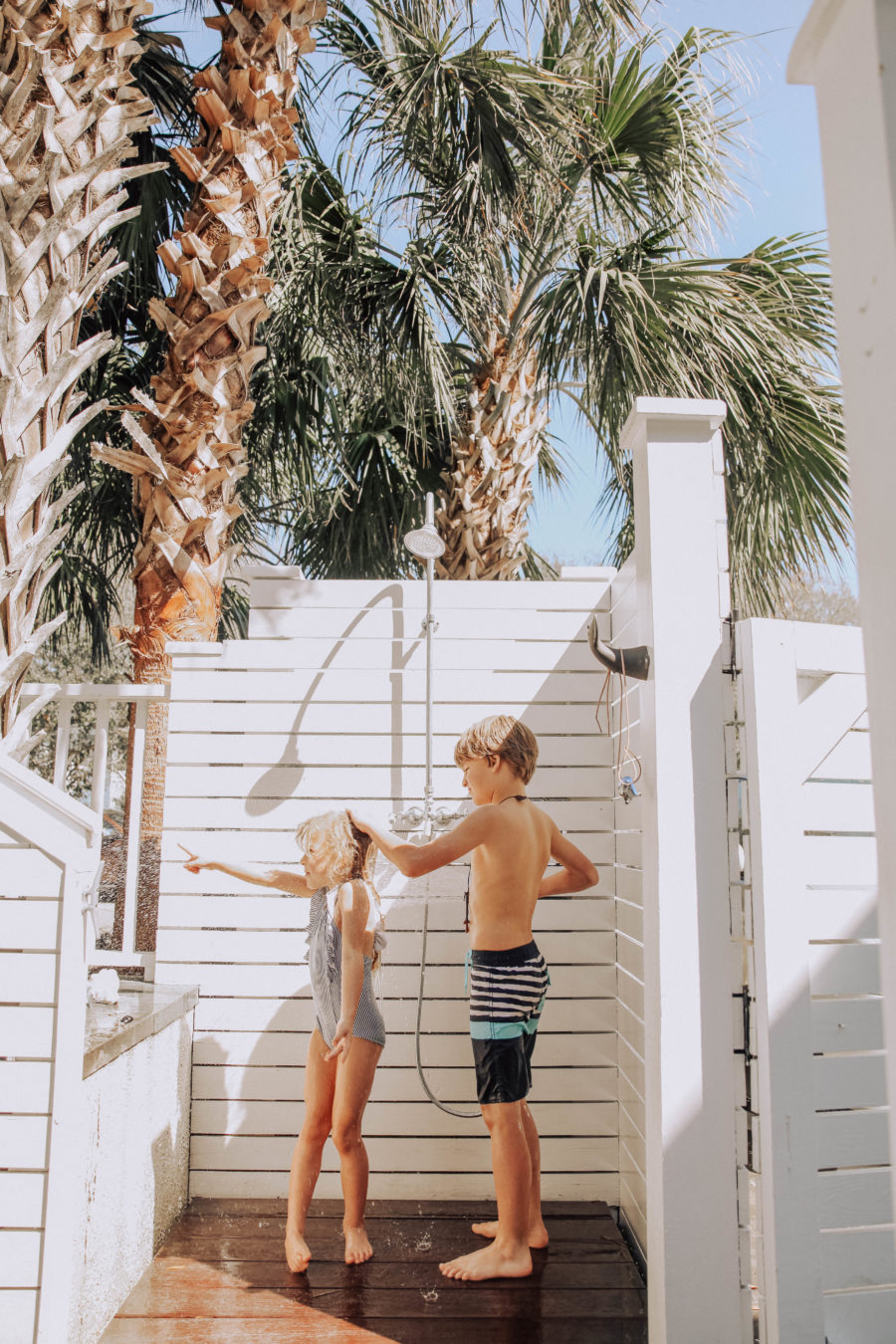 I love that there was a shower right outside the house for rinsing off after the beach. LIFE SAVER.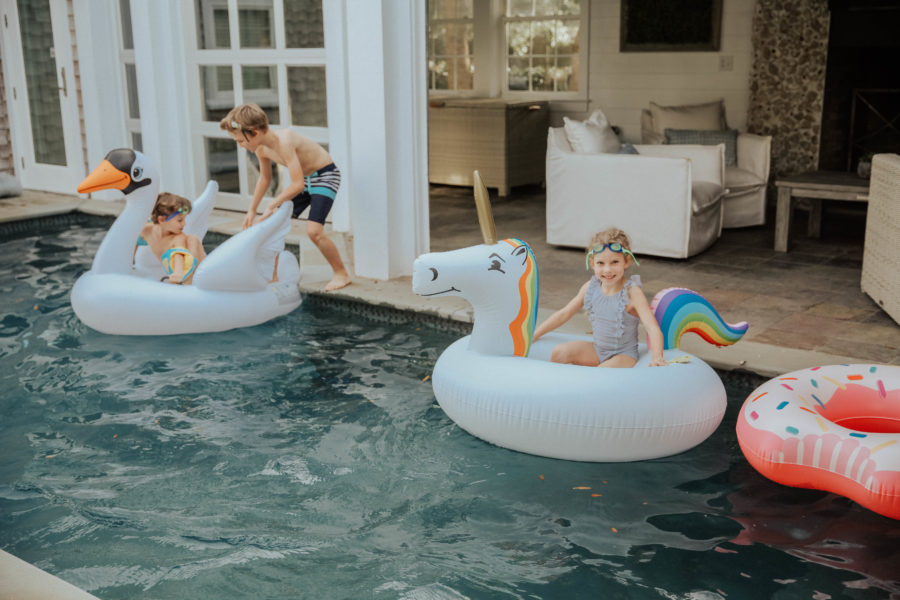 The house even came with the pool floats!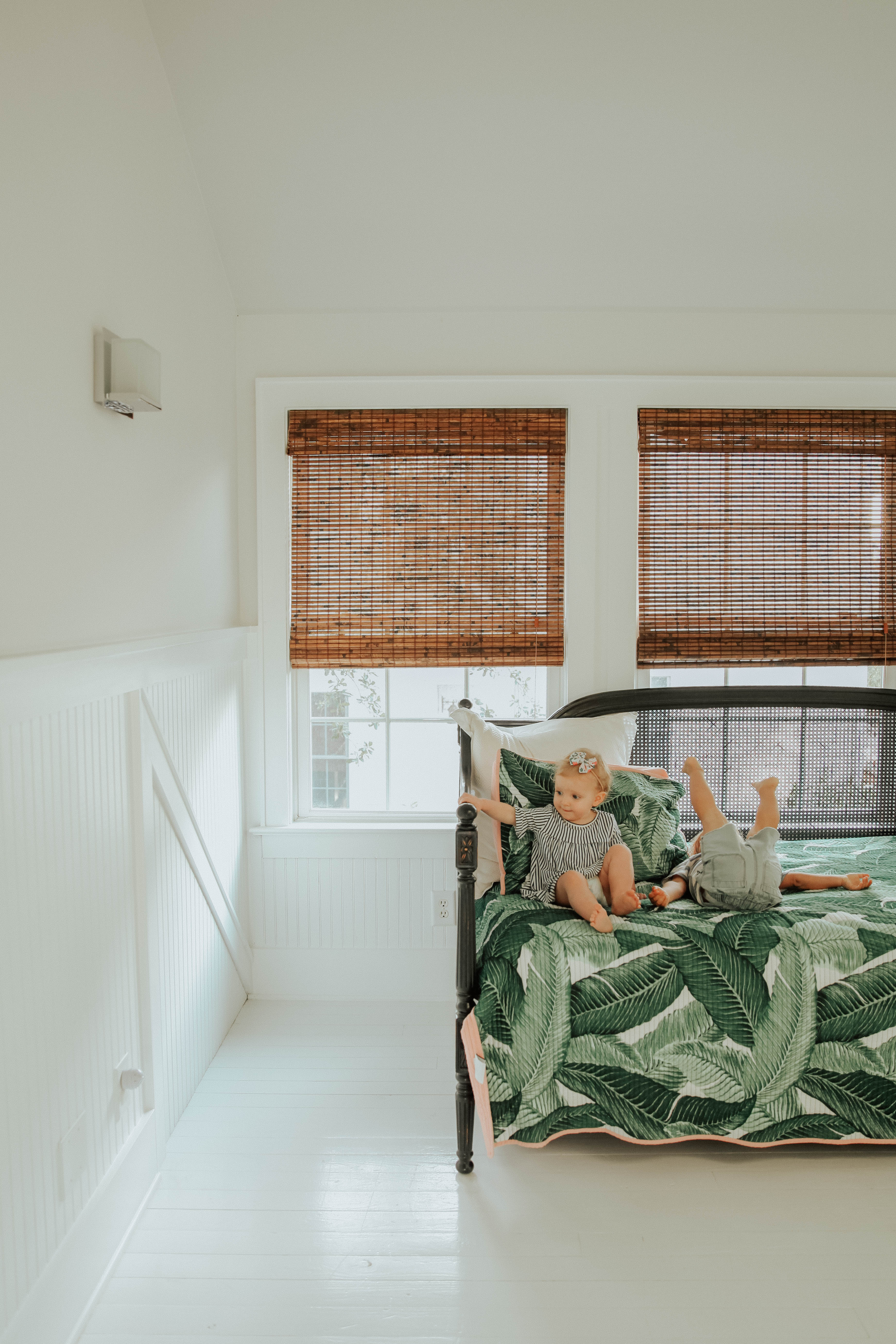 You can contact The Beas Nest for more info about availability.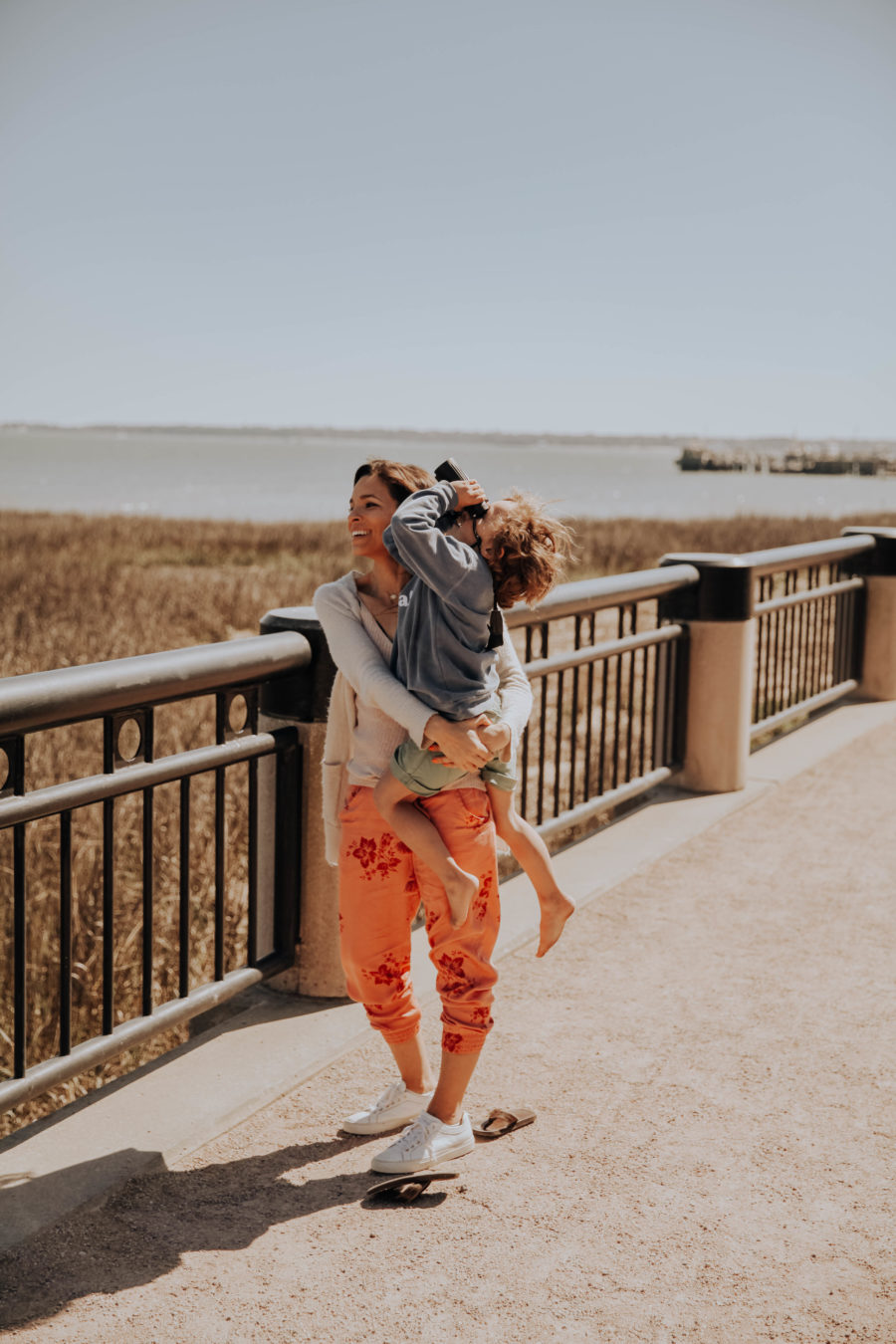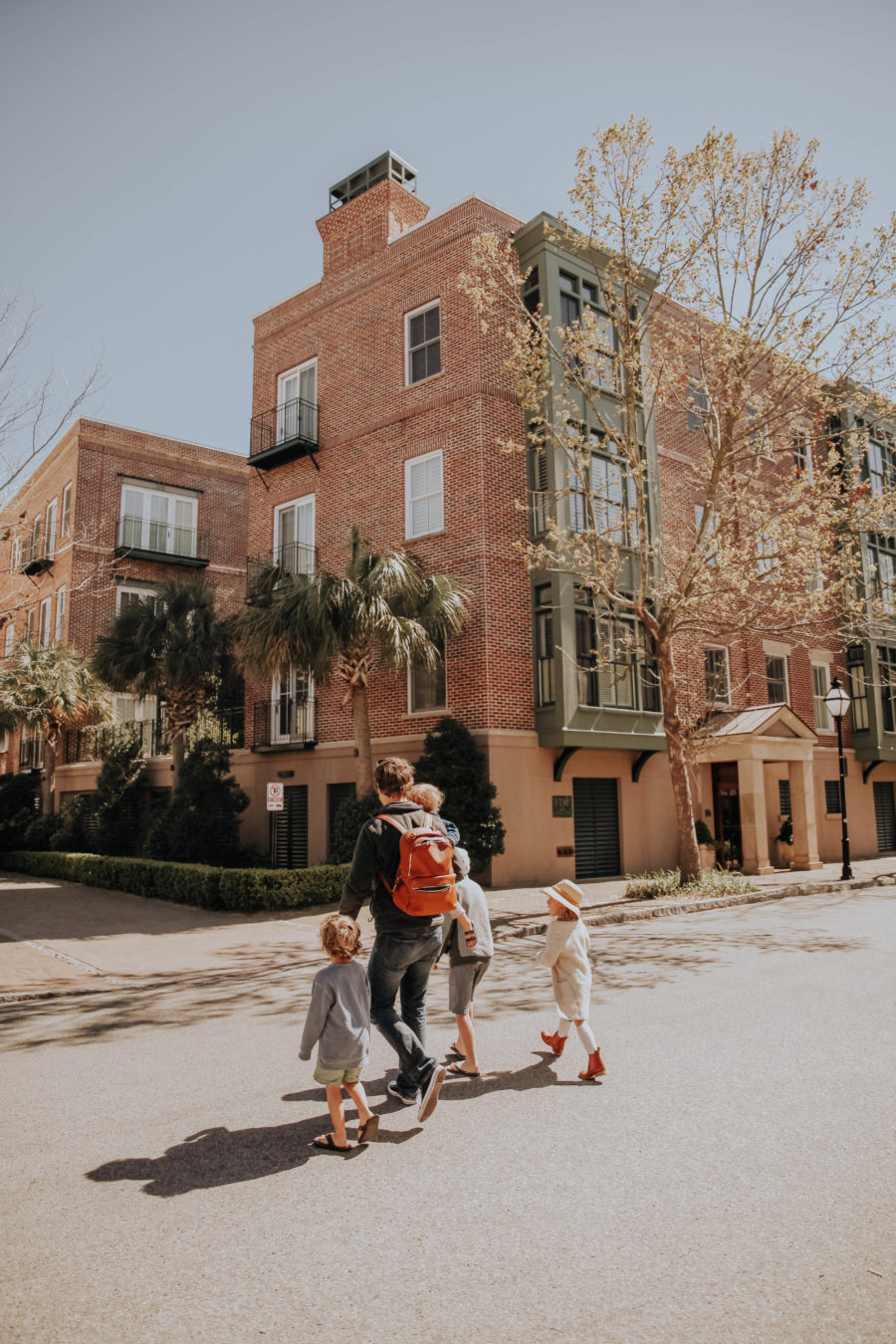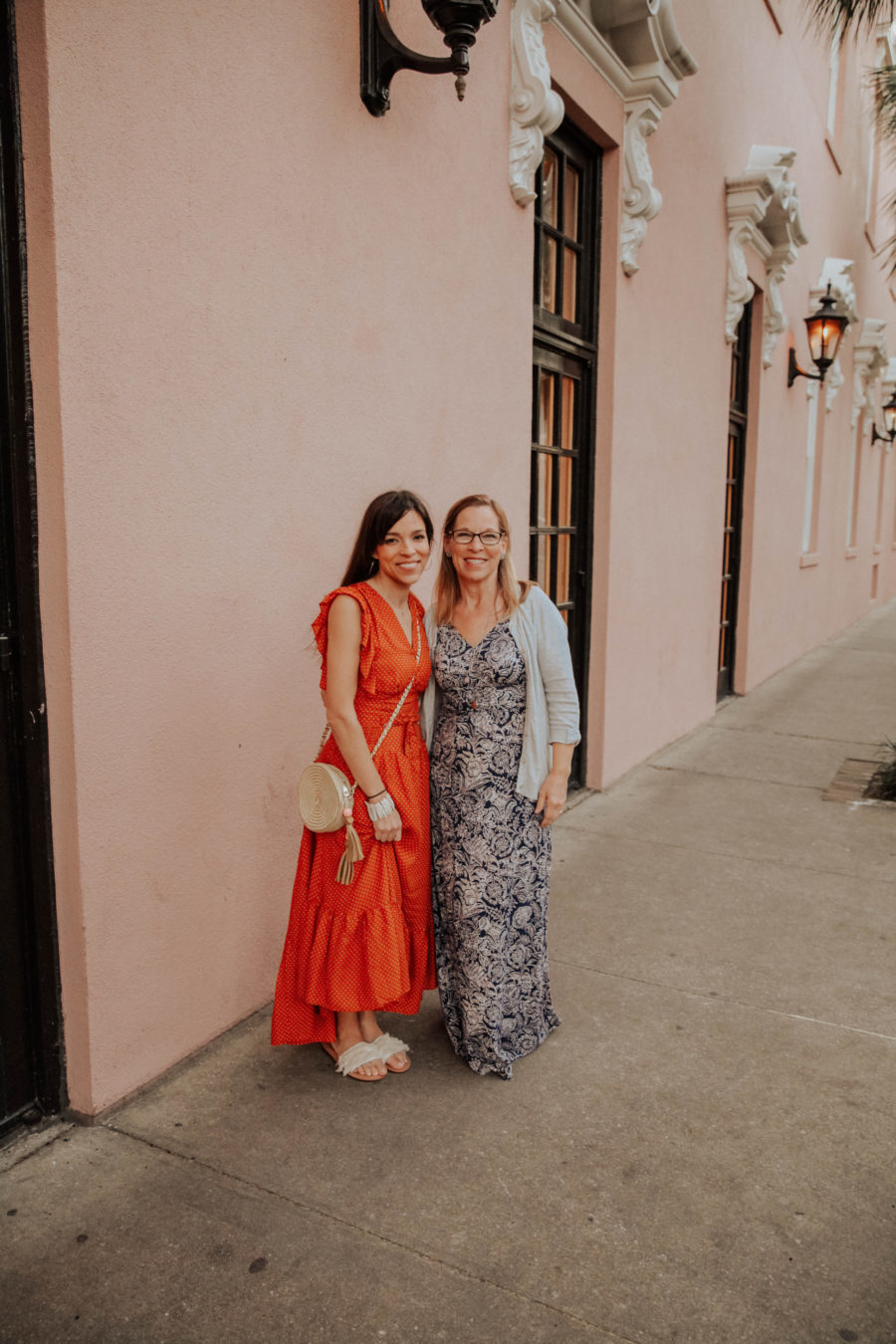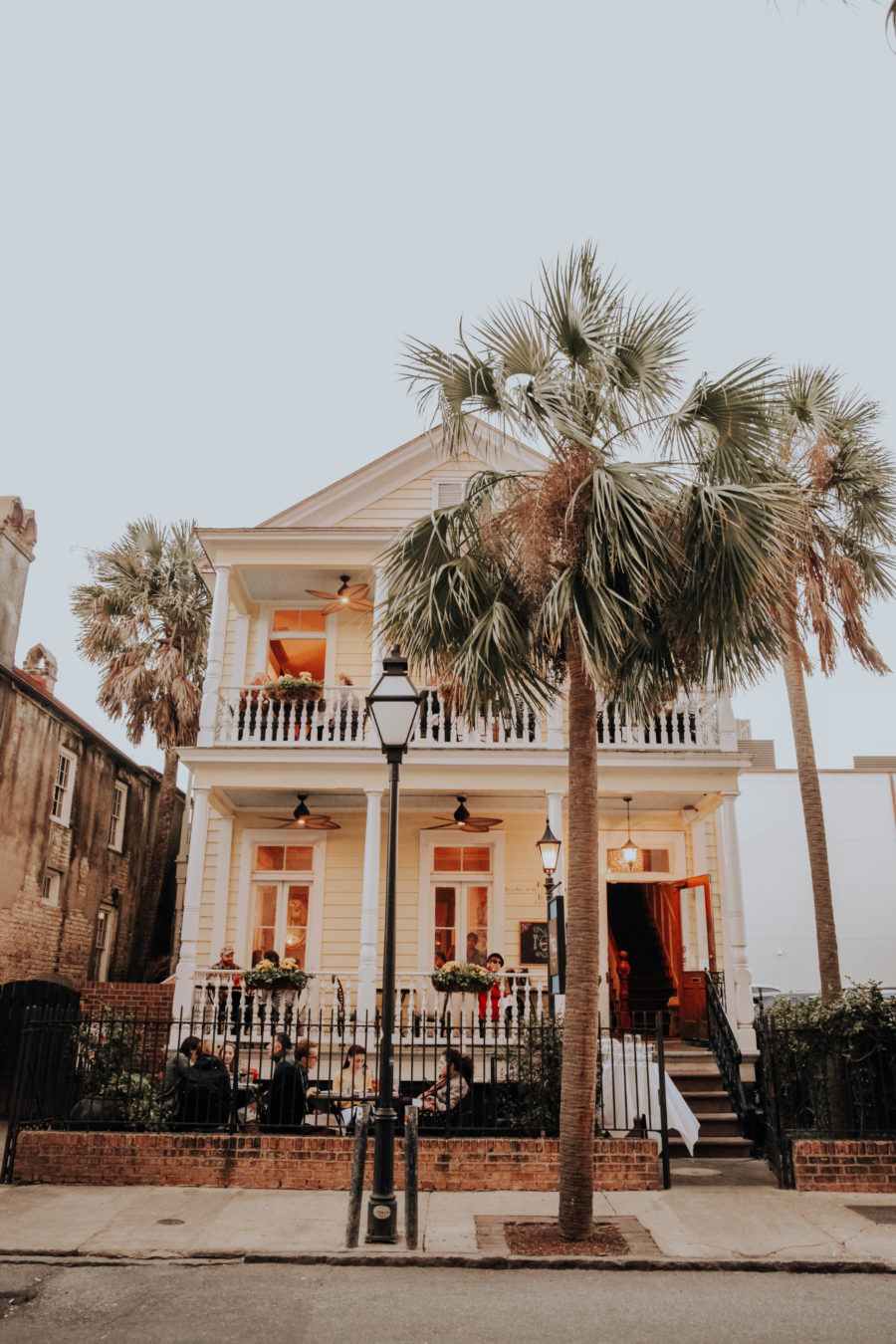 I've talked about some great places to visit in Charleston, but we hadn't been to the Waterfront Park before, so headed there one morning to watch the sailboats and fountains. It is a great location to spend the morning, and we just packed a picnic lunch. We also got to sneak out one night for dinner with my parents at Poogan's Porch. (Thanks to my wonderful brother and sister who are so good with our kids!) Here is the marriage advice they gave us at dinner that I will never forget.
I always say traveling with kids is actually a lot of work on our part, and often not much a "vacation" for the parents, but it has always been worth the effort. I see my children's friendships with each other grow. It also is so good to steal your family away from every day life sometimes where it is easy to fall into the rut of routine. These moments are the ones that stir your soul and awaken your desire to fight for the things that matter in your family. Here's the video we made between juggling beach bags and babies. My dad always made the best home videos growing up that we still watch, so I was determined to make some for my kids this time around…
Thank you Sasha Knock for editing this film! You can subscribe to IHOD on youtube for more videos coming soon.