Round Gold Rimmed Mirror: High | Low
Starburst Round Jute Rug: High | Low
Leather Morrocan Pouf: High | Low
It's been a while since I have done one of these! Since I scour the web often when we are working on home projects, I started bookmarking some high vs low home decor items to share with you. Granted, many times a higher priced furniture item means it's hand upholstered vs. factory made. Often times, you can get pretty similar quality for half the price if you have the patience to hunt!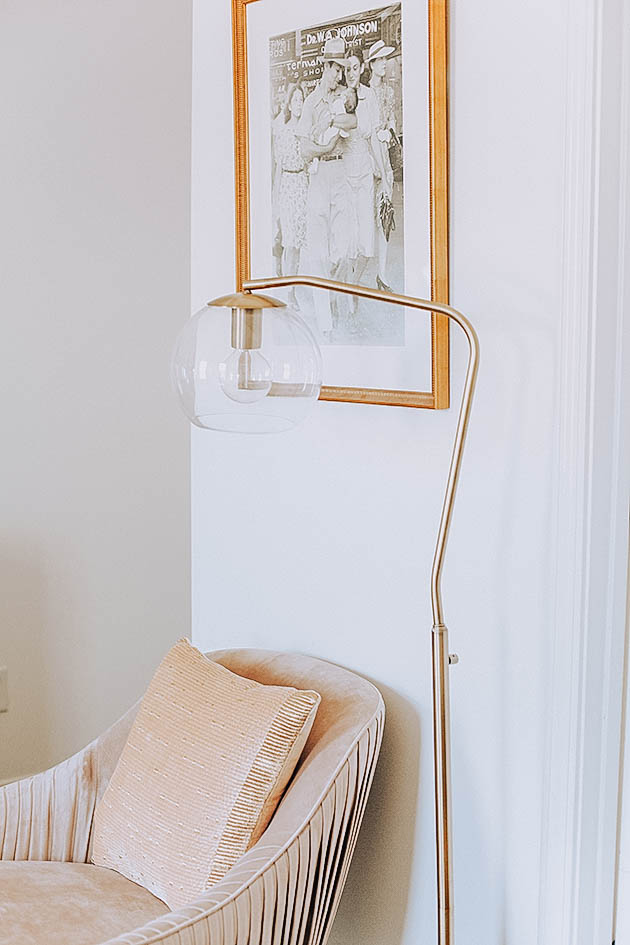 I love this pink swivel chair from West Elm in our bedroom, and was able to find almost an exact look alike for hundreds less. The floor lamp is also the same one as pictured above!
I have a few of these leather morrocan poufs, and I wish I had them in every room. Durable, relatively kid safe, and the perfect height for a foot rest.
Shoot us any requests for items you have been looking for, and I will see what I can find!
Happy start to your week~