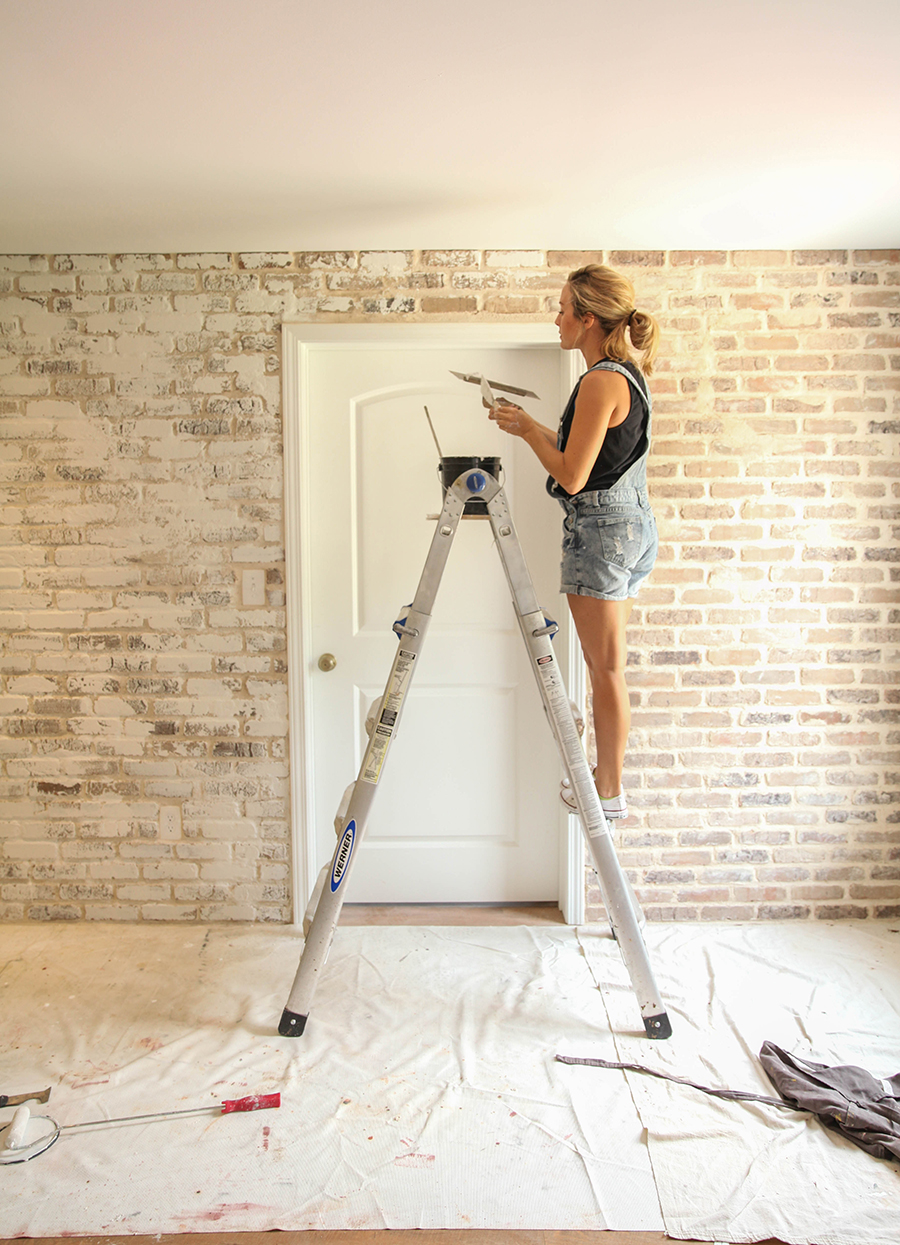 This past month, we worked with Emily Harris and North Georgia Brick to take a standard dry wall in our studio room and convert it into an aged brick wall. (Or as close to one as you can get without it actually being aged!) We have worked with Emily before on our dining room walls, and love how it transformed the entire feel of the room. Our area doesn't have any homes older than early 90's so we thought we would tackle the challenge of making a space your own outside despite it's standard build.We are sharing a timelapse video today of the entire room from start to finish….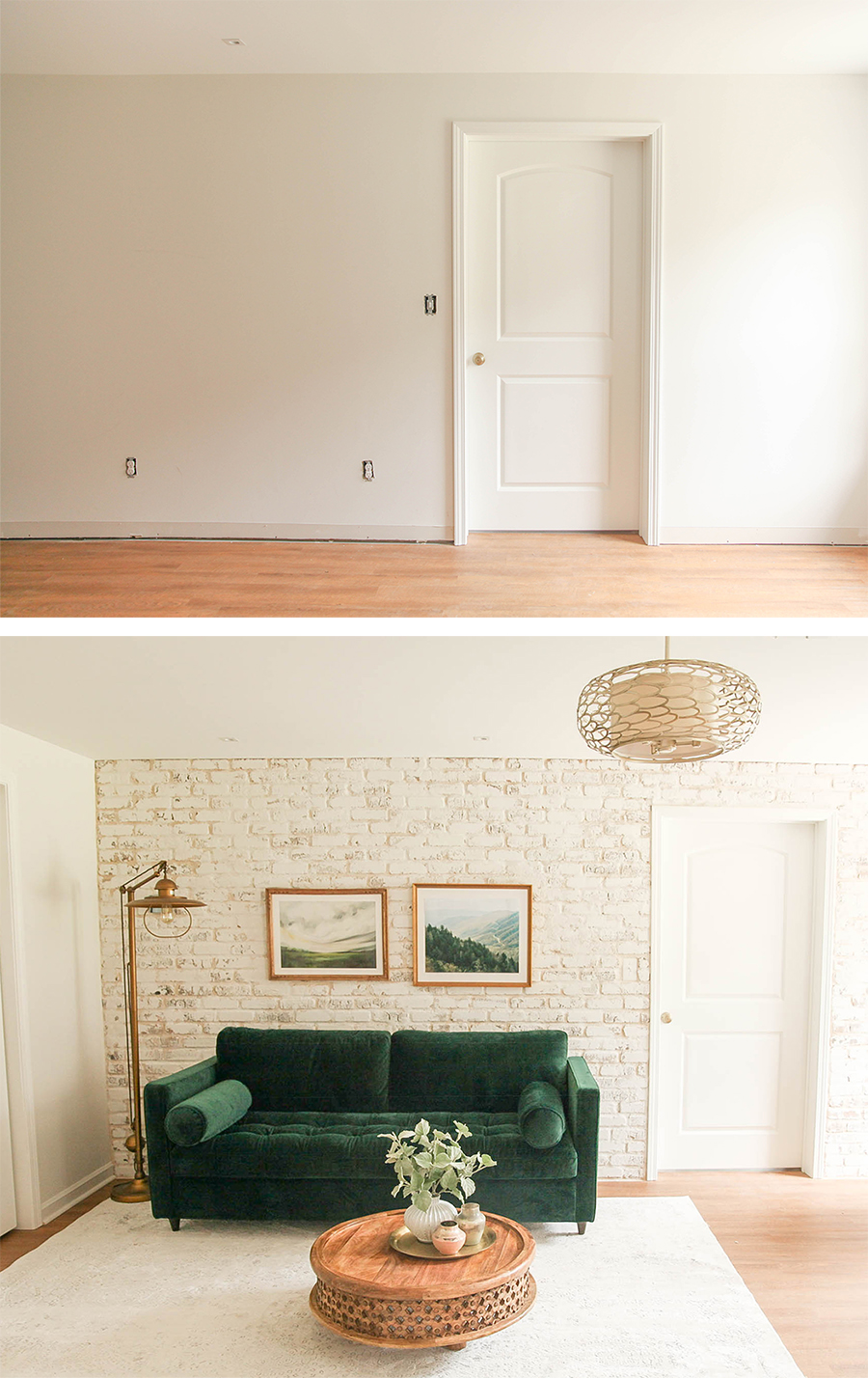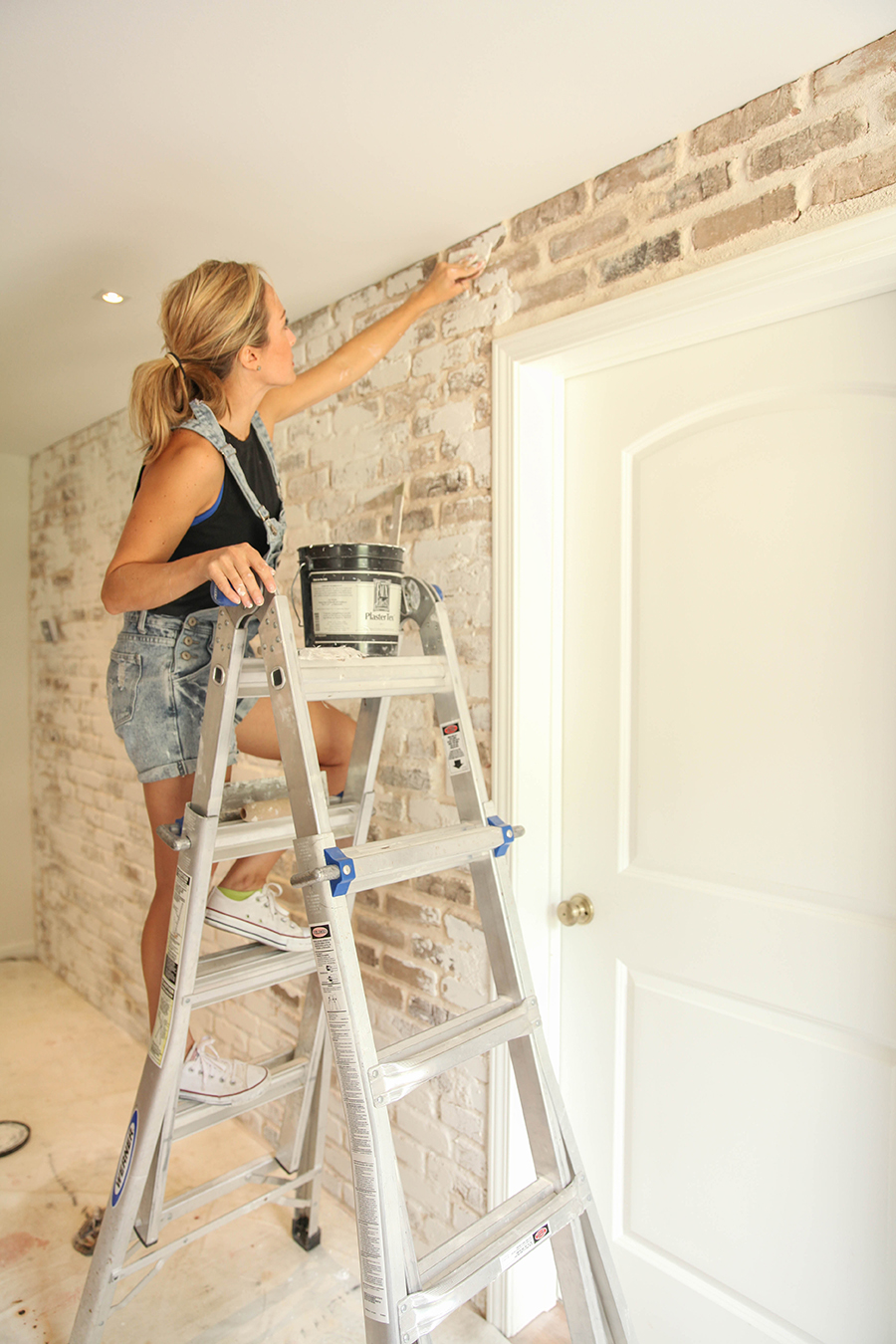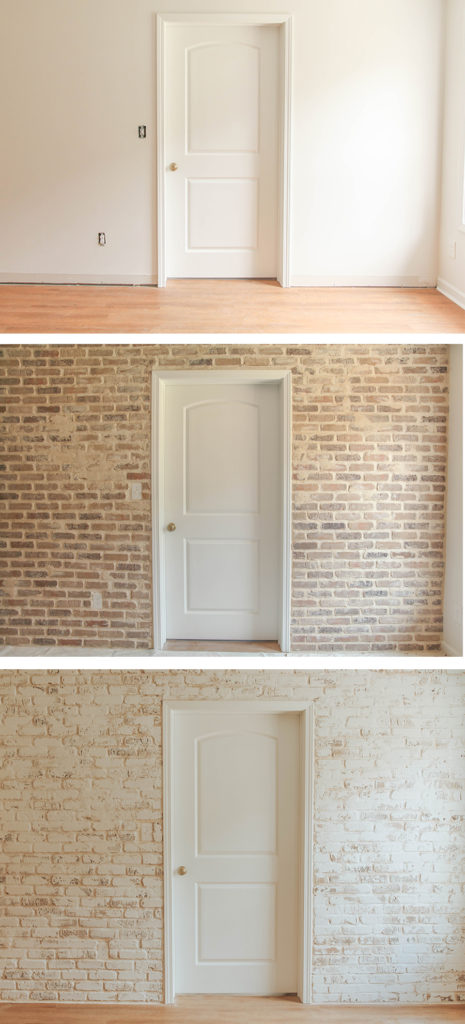 We picked up our thin brick supplies (the color we chose is Ironworks) from North Georgia Brick since they had a wide selection of colors in stock. We used Mapei Type-1 tile adhesive to get the brick on the wall, and chose the lightest shade mortar to use with Emily's finishing technique. She uses a specific process and mix of materials that are unique to her brand, and she is available for custom work anywhere in the U.S.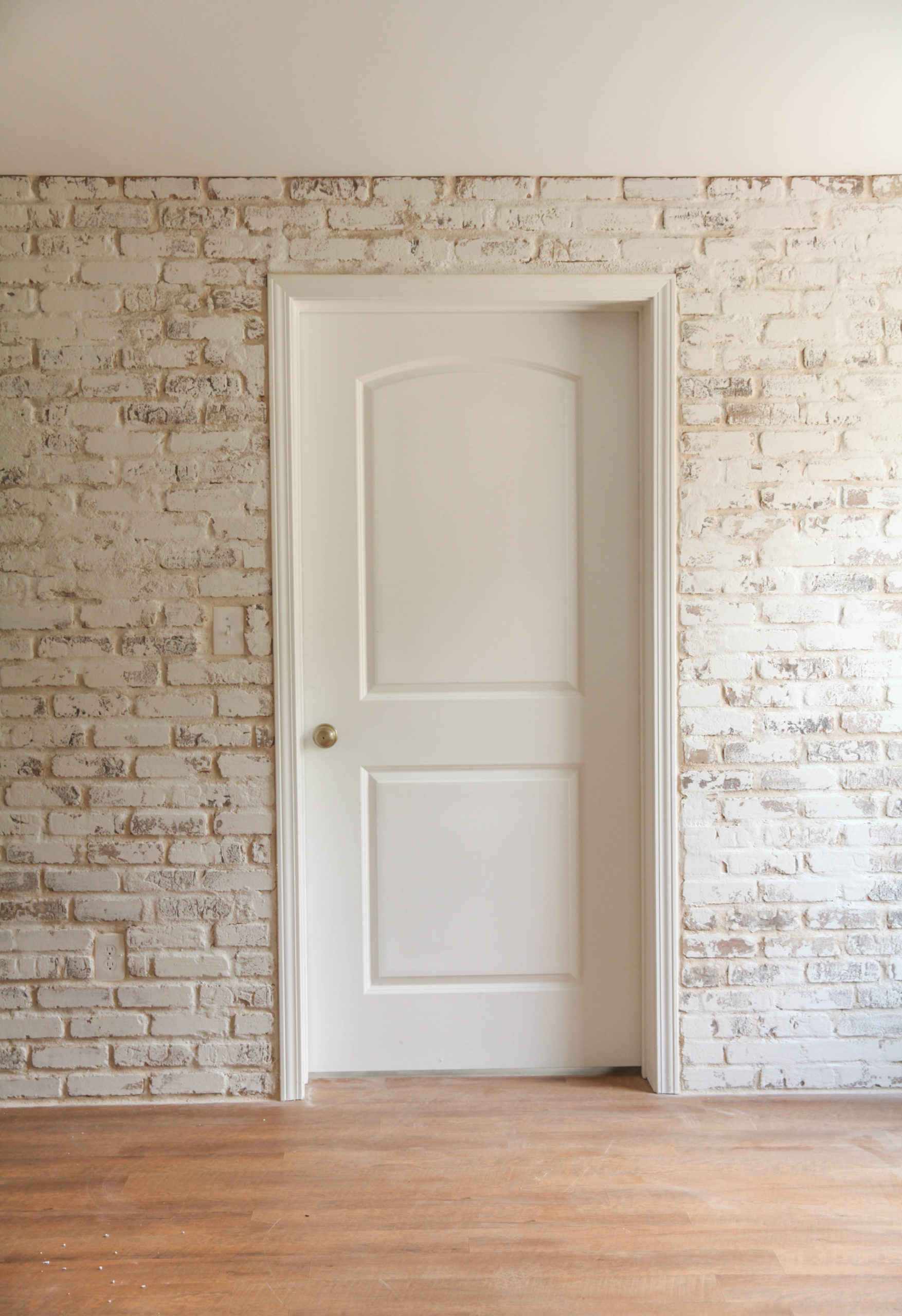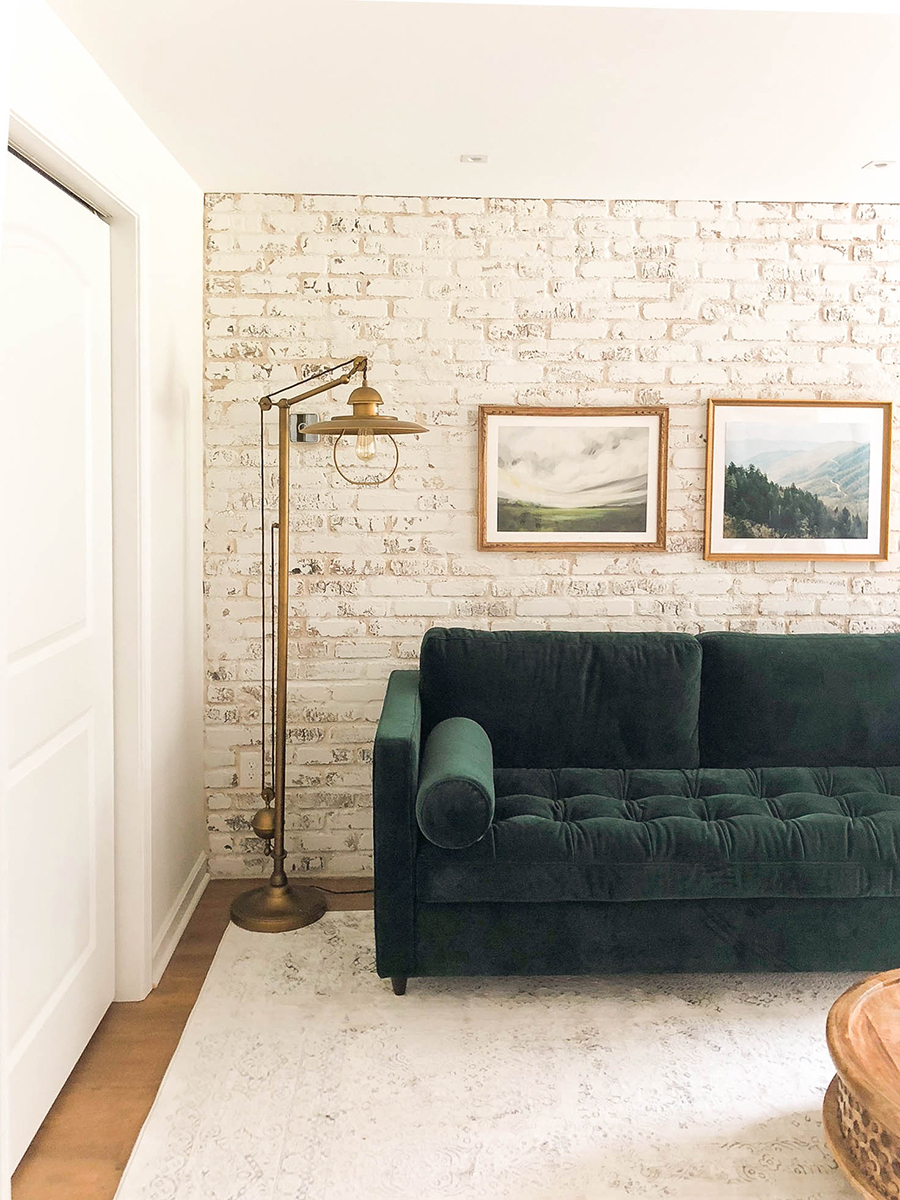 And yes! Before you say it….I LOVE the original tone of the brick before we added the finish work as well, but I knew for this particular space we needed brighter walls since the room only has two windows for natural light source. I wanted to avoid the standard dingey basement feel so my kids and I would actually like being down here in the colder months!
In case you missed yesterday's post, here are the sources for everything in the room:
Landscape painting – Emily Jeffords
Mountain photo – IHOD Shop
Pendant light – Corbett Lighting
Sleeper sofa – Joybird c/o
Floor lamp – Wayfair