We have been working on finishing a room in our daylight basement that will work as both a studio/work space and a guest room! We had the basics finished for a while now, so it was fun to finally start designing. I thought I would share how I select lighting for a space, and the original design board because I think it helps to see the process behind a room…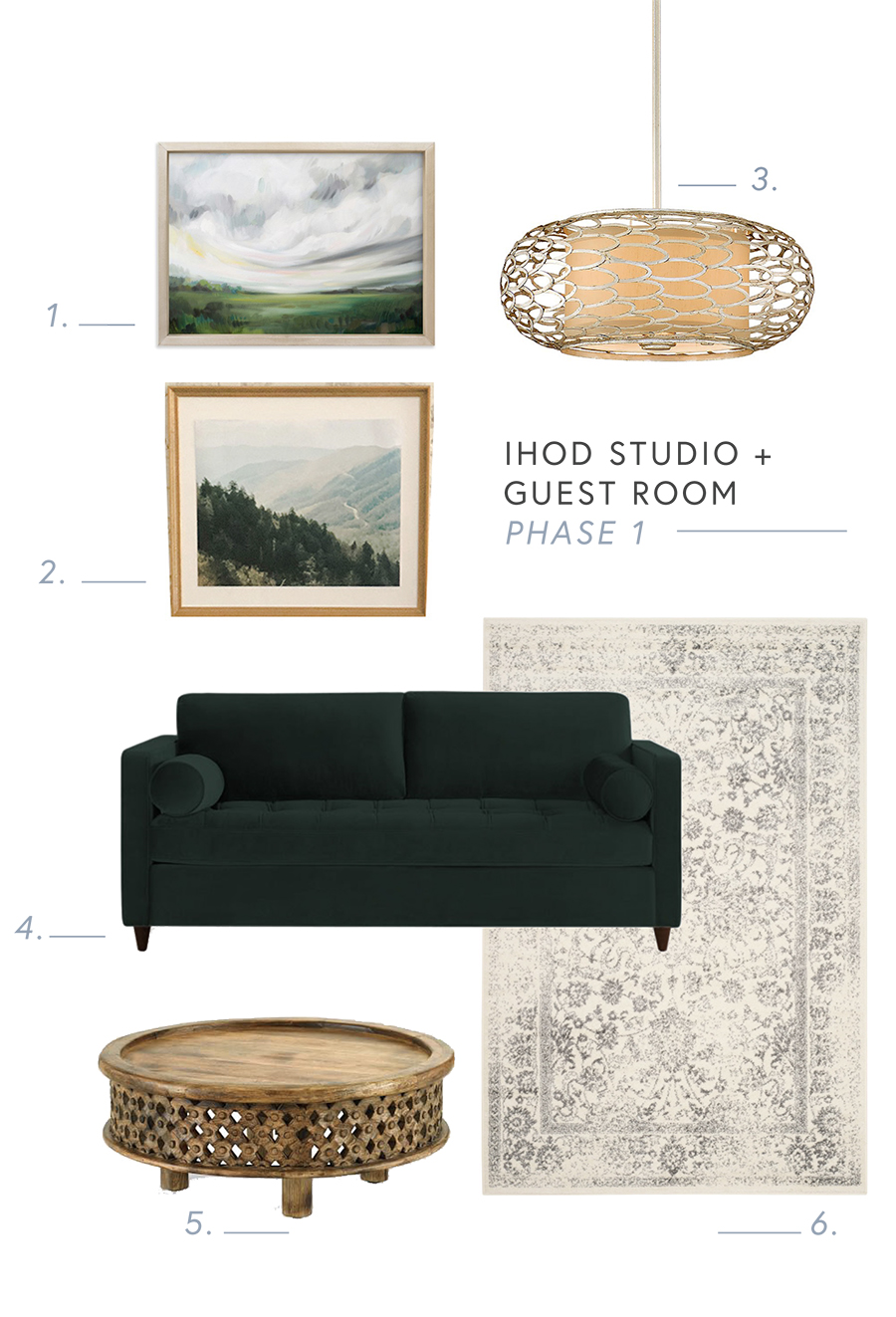 We have been bringing some aged wall effects throughout our home, and decided to continue that into this room. (I will share more on that soon!) I love the texture the brick wall brought to this room, and I used that as a base for the rest of my decisions. It helps to decide what you want the purpose and feel of the room to be as you narrow down selections.
Before I select lighting, I decide on the focal points of the room which is your furniture and rug. The seating area of this room includes a sleeper sofa for guests, so I wanted to keep the area open and minimal. With the bold emerald color, I chose a neutral toned rug to keep the space light and airy. After those two pieces were selected I immediately went hunting for the best light fixture!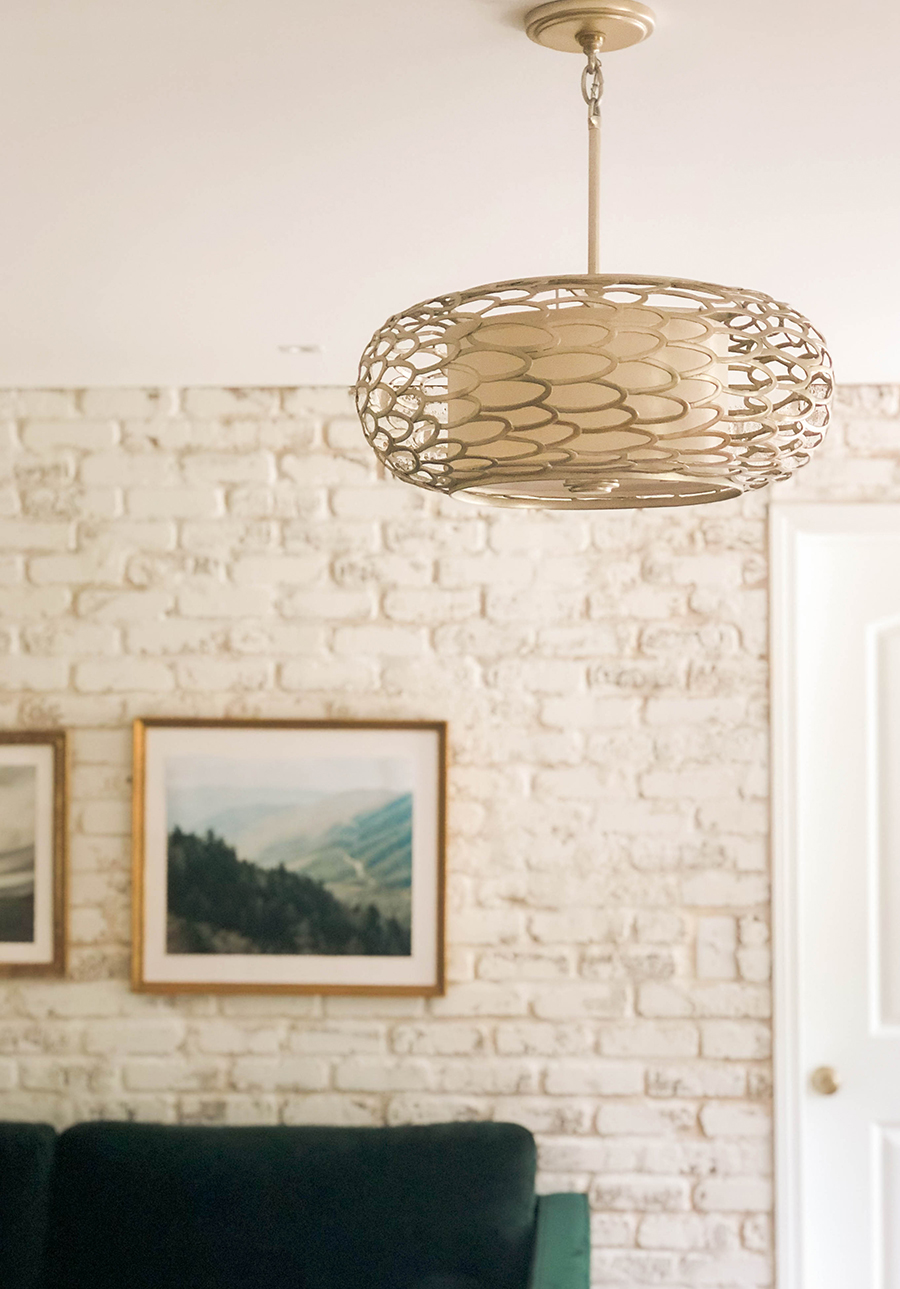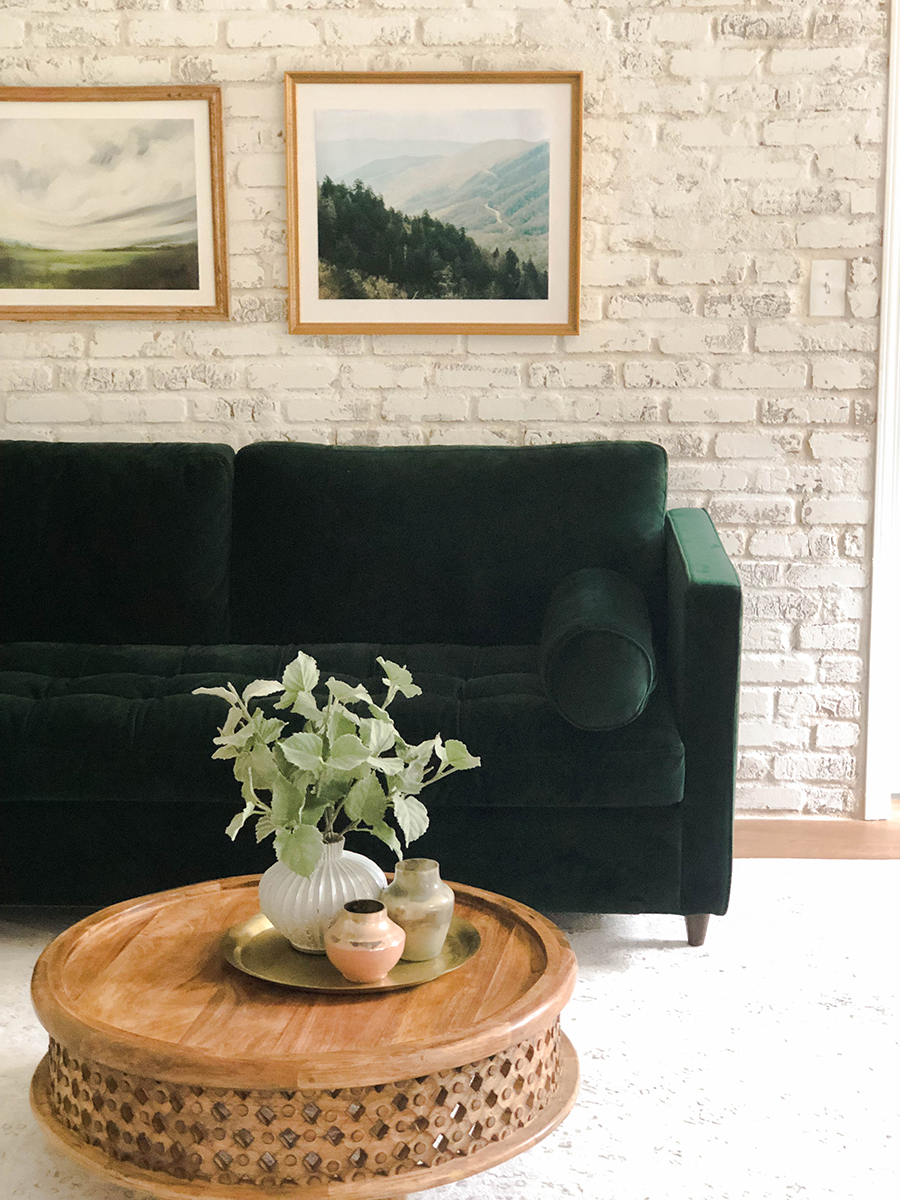 We already had recessed lighting installed, so all we needed was the center fixture. There are so many variations to consider when choosing lighting, but something really important to consider is taking measurements beforehand of where you will be hanging your light.
Depending how high the ceiling is from the ground, you can avoid purchasing a fixture that is too large or small this way. I was so thrilled to find this Cesto light at Corbett Lighting. They have a wide range of stunning lighting options. I love how this one had the canvas shade in the center which allows you to see the design of it more clearly and the candelabra base brings in some ambiance. This will be a helpful detail when I have to work late hours!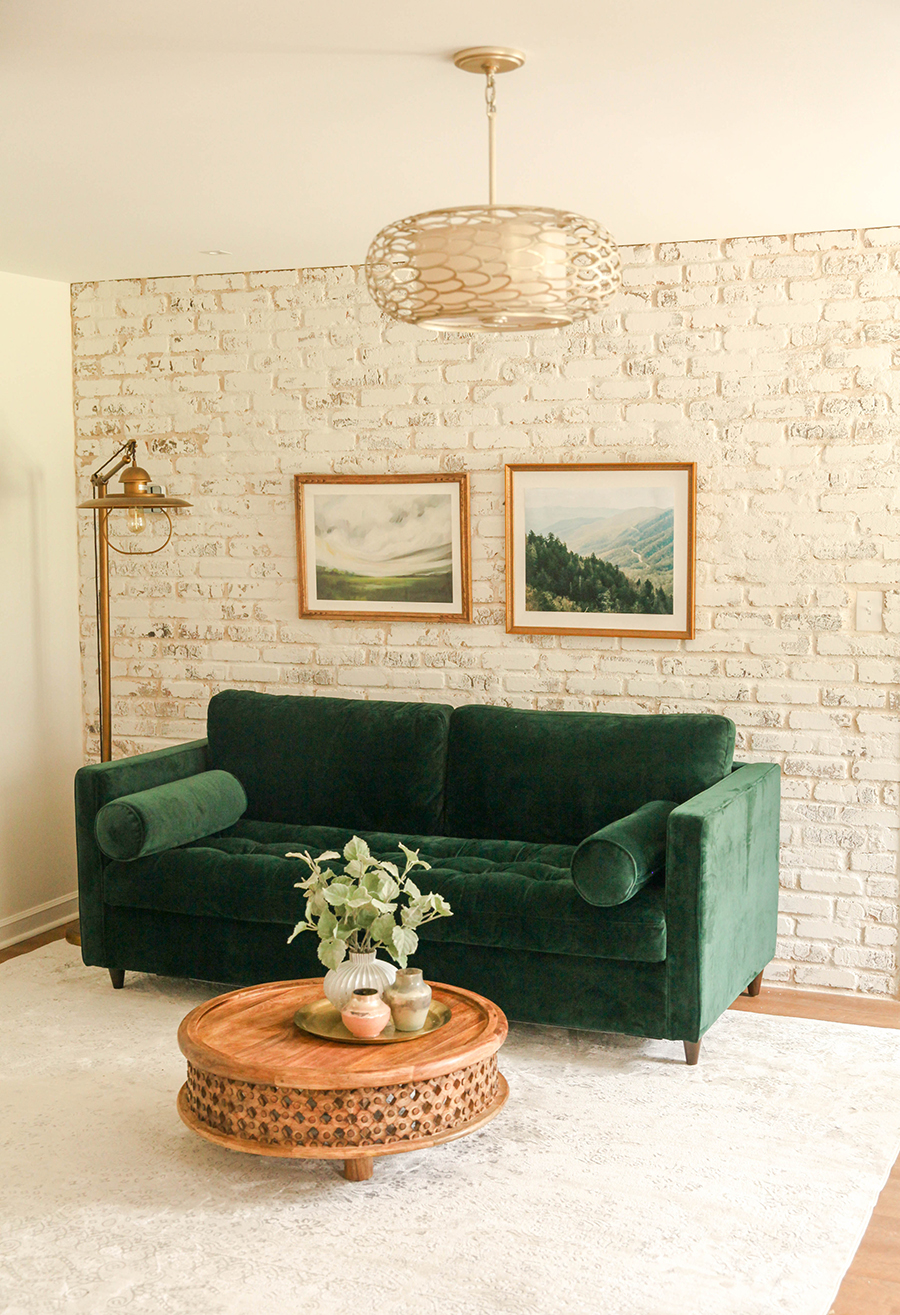 I also take into consideration the tones of the room and the goal of the space. If there are too many different finishes in a room it can look busy very quickly! Corbett Lighting has several finishes, sizes, and styles to choose from which is nice! (This one would be incredible in a dining room!)
After lighting is selected I feel like I can make the final selections for the rest of the space like coffee table and artwork! I look forward to sharing more details about this space next week. Stay tuned!
Sources: 1. Landscape painting // 1. Mountain photo // 3. Corbett pendant light // 4. Sleeper sofa // 5. Area Rug // 6. Coffee table // 7. Floor lamp
*This post is sponsored by Corbett Lighting, and all words are my own.