This was one of those partnerships we have been excited to share with you. Thank you to Weber Grills for sponsoring this post! You won't want to miss Gabe's humorous r-etelling of The Perpetual Flame…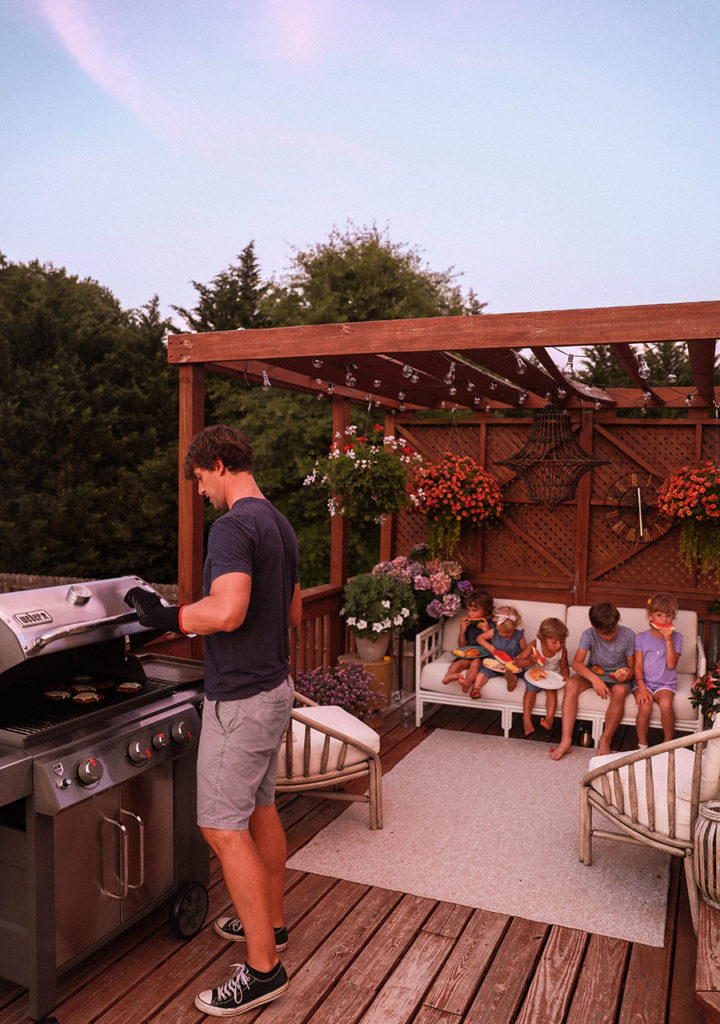 Growing up, I was raised in Milwaukee where summer hospitality and hosting is synonymous with grilling. My childhood was filled with the sweet aromas of beer brats, italians, kielbasa, stadium style dogs, marinated chicken, burgers, and every conceivable cut of beef cooking and caramelizing to perfection on a hot grill. Whether it be our sacred tradition of baseball tailgating, a regular gathering of friends, or simply an evening meal on a hot day (we didn't have air conditioning growing up, so my parents often did not want to use the stove in the summer), seared glory was never far away. We grilled so much at our house, in fact, that my father built a special paved area of the yard which housed our three (yes three) different types of grills, one for wood, one for charcoal, and one for propane, as well as a large stock of corresponding fuels to feed each grill. All three, my father mandated, had to be a Weber.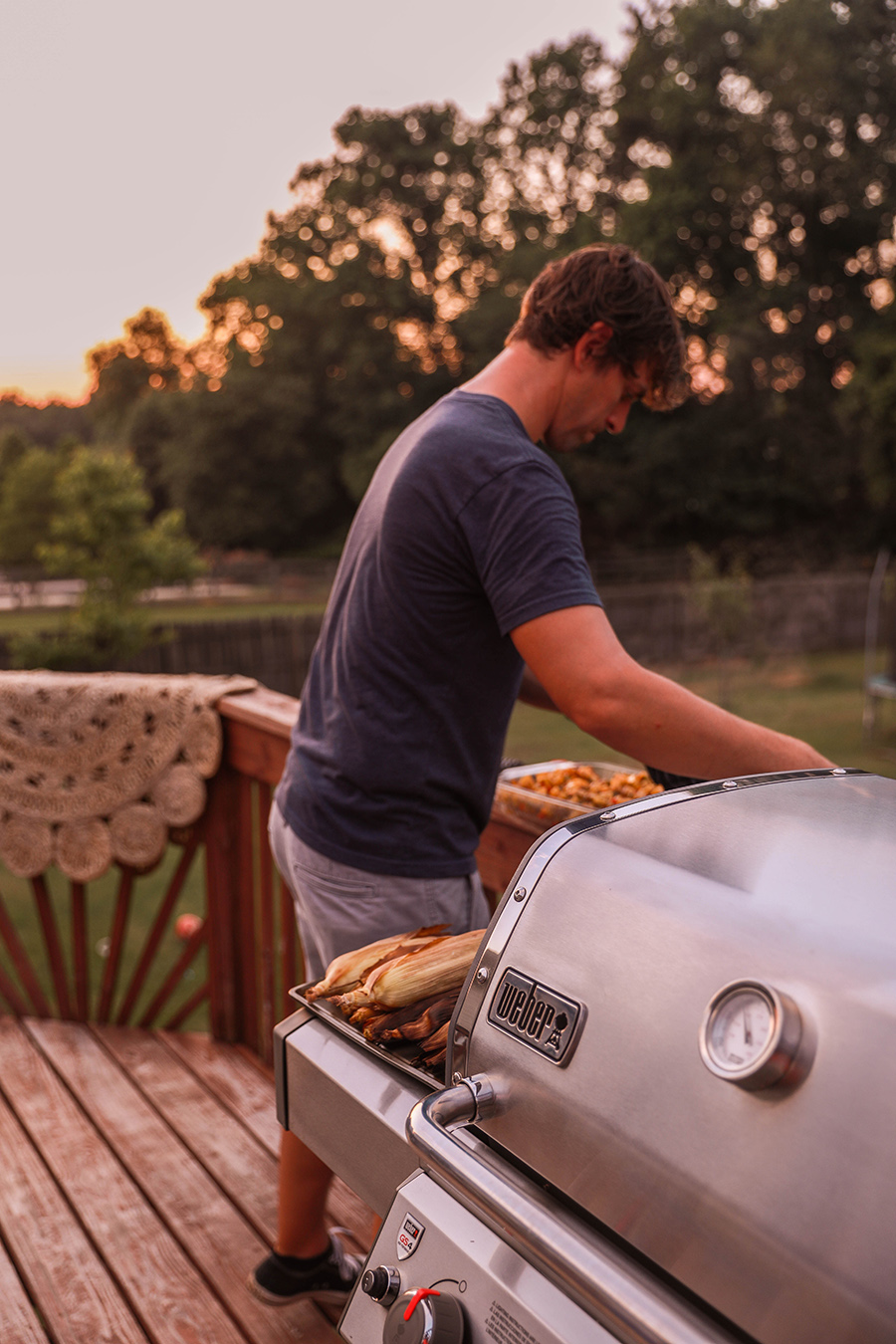 We purchased a half side of beef every year, and stocked our large stand up freezer with every possible cut of high quality beef known to man. Our little slice of grilling heaven eventually became known as the "Perpetual Flame" because one of the three grills always seemed to be in use. Needless to say working "The Flame" became the family art form which my brother and I gradually learned from our father. (That man could not cook past jarred spaghetti in the kitchen, but he knew the grill!)

As I grew, my grilling heritage grew with me and The Perpetual Flame followed. Upon moving to Ohio for college, my housemates and I decided that all we needed was our porch grill for sustenance. Even in the dead of Ohio's snowy bitterly cold winter nights, one of us would take our turn on the front porch, searing up the evening's fine delicacy. We prided ourselves on our prowis, and would regularly offer the passing stranger a spare burger or brat and a beer in exchange for some random conversation.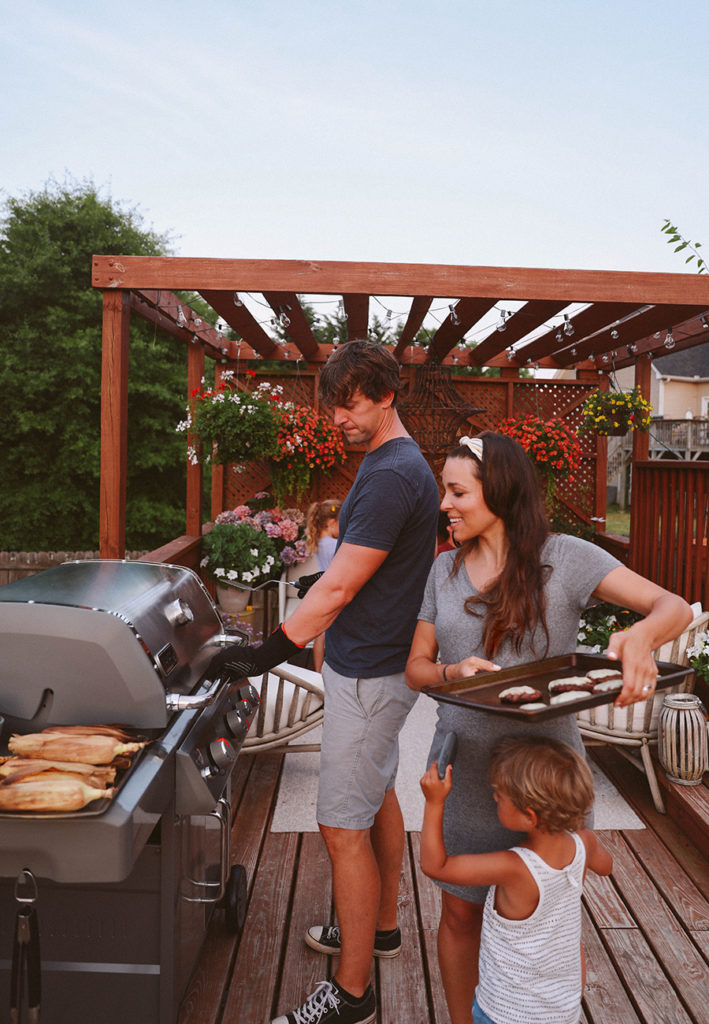 When Anna and I began the search for our home, I knew that having an outdoor space in which we could host friends and family on a regular basis was a must, especially in the warm periods of the year. We wanted our doors to be open wide as a place of laughter and friendship for those important to us. It helps that service and amazing food is a love language that Anna and I both share. Walking into our home for the first time, we knew we found what we were looking for, and I instantly knew the spot where I would establish the Perpetual Flame for my family. Over three years later the tradition lives, as I see the twinkle in my children's eyes as they enjoy the same sweet aromas that intoxicated my senses as a child, and I know the love of the grill is being handed down. But one thing was always missing.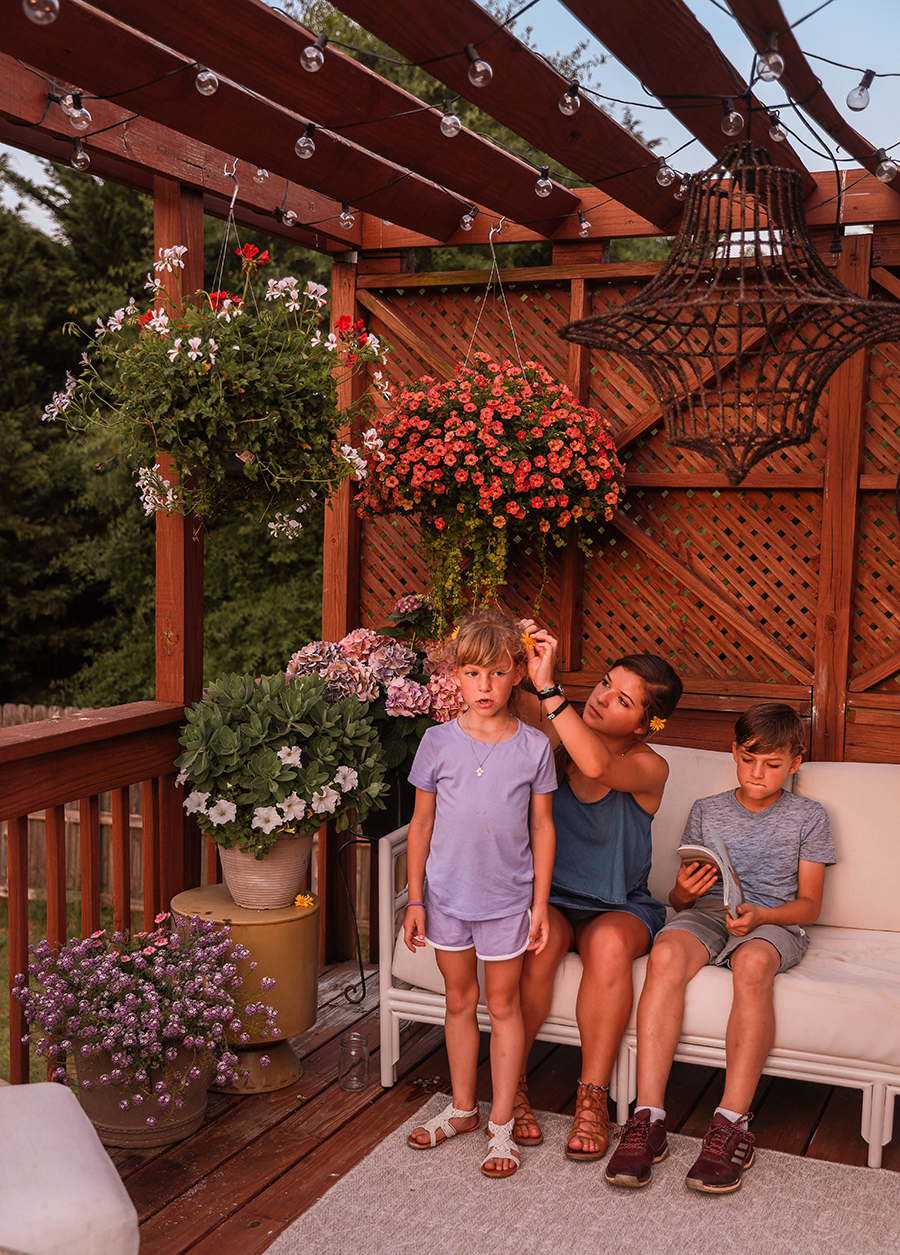 Recently, Weber Grills reached out, asking if I wanted to check out their new Genesis II 335 propane grill. This was a dream come true, and I may have shed tears of joy, but I refuse to fully confirm or deny such a show of emotion. The holy grail of propane grilling perfection from my youth was finally becoming a member of my family. And it has not disappointed.

A few reasons I really love this particular model:
1) Thick steel construction makes this grill more stable and solid than my first car. I've been so used to thin walled grills for so long that the quality of construction took me off guard, and made me nearly throw my back out during assembly. It is a beautiful tank of a grill. It reminded me of why my father would only use a Weber.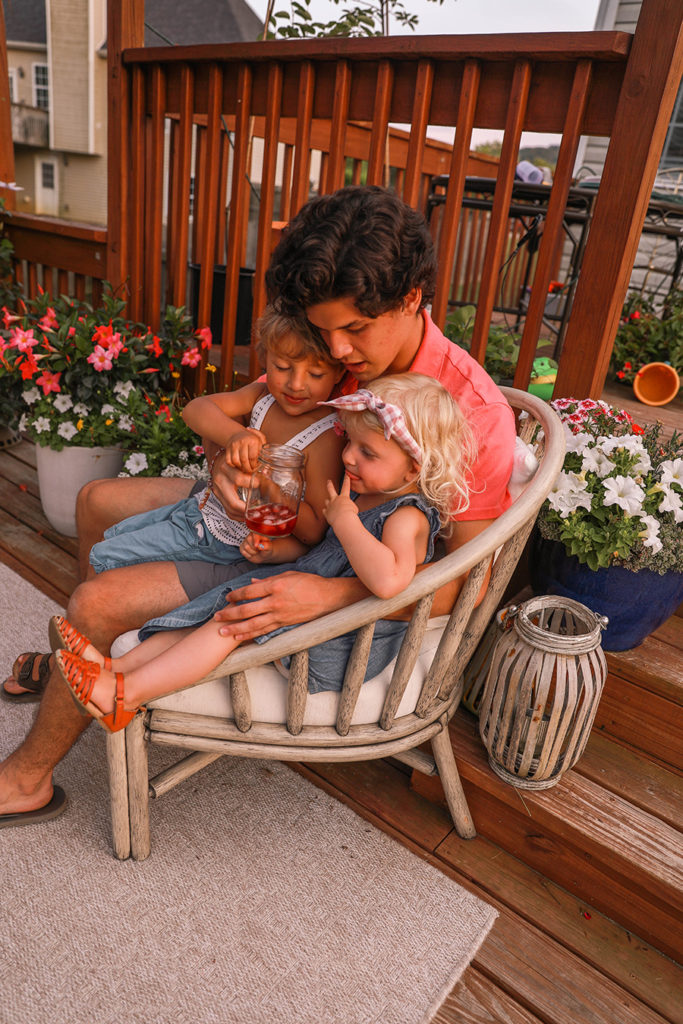 2) I appreciate that this beauty has a large grilling surface and wide range of heat control, especially with the addition of the searing burner. I can pump out corn, potatoes, and multiple types of meats all at the same time because of the pinpoint temperature control. I am anxious to use the searing feature on a coveted ribeye. On top of that, it has better flare resistance than any other propane grill I've used. I even tested it out with some of the greasiest burgers I could find to grill. Flame flares were minimal and easily controlled.

3) Being a Milwaukee boy, I'm a big fan of grills with a side burner due to my German heritage and an affinity for beer brats. Most of the grill side burners from my past would take frustratingly long to boil the pot of dark lager, onion, and brats. This thing though can pump out some serious heat from the side burner if desired, and had no problem in rocking out the pre-boil.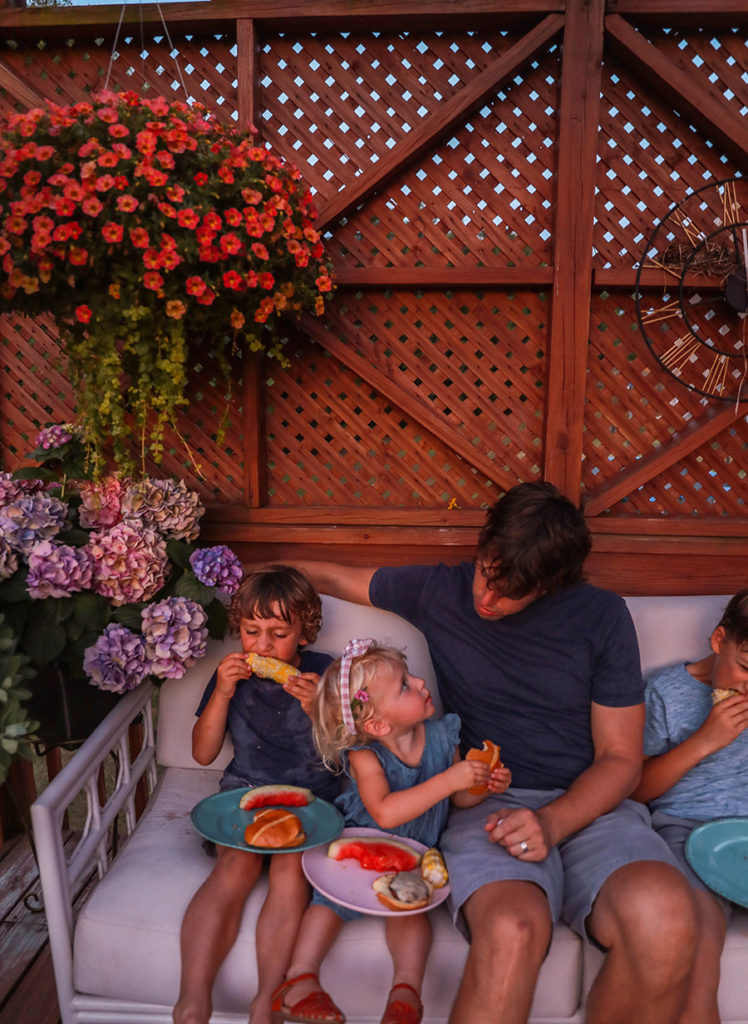 4) The optional iGrill 3 bluetooth meat thermometer is a game changer, especially for larger cuts of steak. Knowing the proper moment to pull a good steak from the grill can be rather difficult, even for the experienced griller, but the iGrill 3 allows you to pinpoint the perfect moment it is ready.

When the summer temps get hot in Atlanta we pull directly from my parents playbook and fire up the grill rather than heating up the kitchen. Our favorite lineup is grilled chicken or Burgers with potato packets, street corn, and watermelon for dessert! (Hence why our kids' shirts seem to always have pink stains.)
Gabe's go-to potato packet recipe:

6 or 7 large russet potatoes cut into roughly 1/2in cubes
1 large poblano pepper (or another flavorful pepper other than a bell) finely chopped
½ red bell pepper finely chopped
½ yellow pepper finely chopped
⅔ bunch of green onion finely chopped
3 or 4 cloves of garlic finely minced
1 to 2 tbsp finely minced cilantro
½ cup grated parmesan
1 to 1.5 tsp smoked paprika
1 to 2 tsp sea salt
1 heavy pass of McCormick chipotle garlic seasoning
1 medium pass season salt

Mix all the above ingredients well in a large bowl. Using heavy duty tin foil, a create double walled tin foil packet. I tightly fold the sides 6 times to try and create as tight a seal as possible. I like to make each packet large enough to fit about 20% of the potato mixture per packet. Fill the packet roughly ⅔ full with the potato mixture and add two ¼ in slivers of butter. Fold the top closed multiple times as tightly as possible. Repeat until all the potatoes are enclosed in packets.

Because I am generally grilling multiple things at the same time due to our large family, I can put these on the warming rack to cook flipping about every 7 min. If the grill lid is mostly closed and the temp is generally set to medium, they will be done brewing in about 30 min. You can cut down on this time by placing the packets directly on the hot grates, just keep an eye on the temp and flip more often.

When done, I cut the packets open and dump into a casserole dish for serving. Sprinkling with some fresh cheddar while still hot is a great touch as well.

Have any favorite family grill recipes to share? I'm ready to try out some new ones!