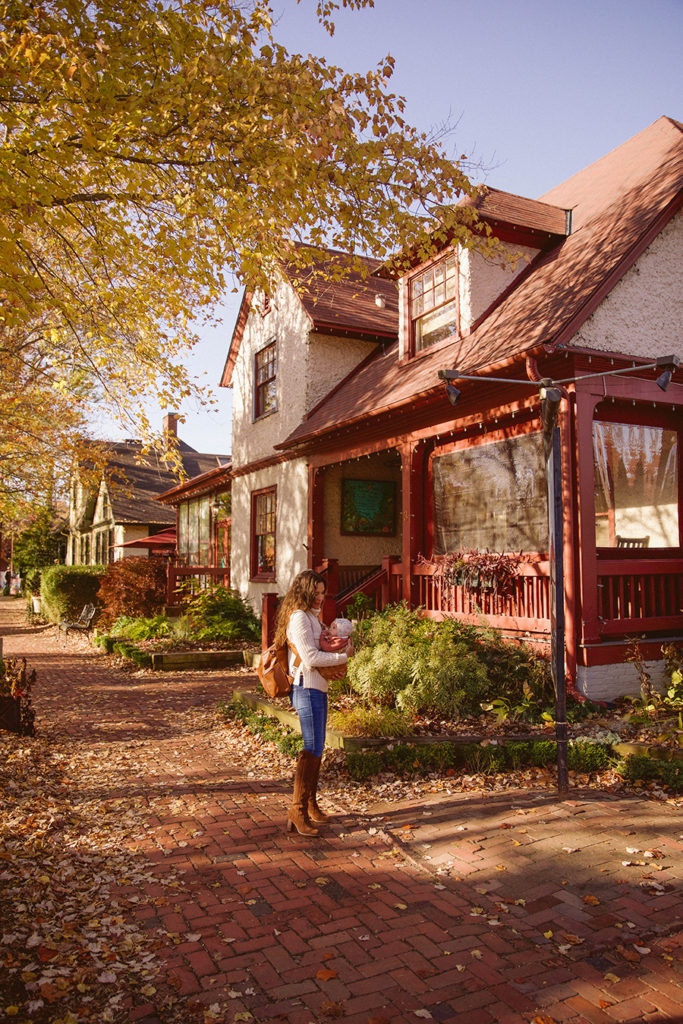 Considering the last few months have been a blur of recovering from a new baby, keeping up with school functions, costumes for Halloween, easing back into work, etc…Gabe and I have had approximately zero quality time. It's easy to let months go by just trying to keep up with life, and not scheduling any time together outside of work or parenting. So we booked a last minute airbnb and headed for the mountains outside of Asheville.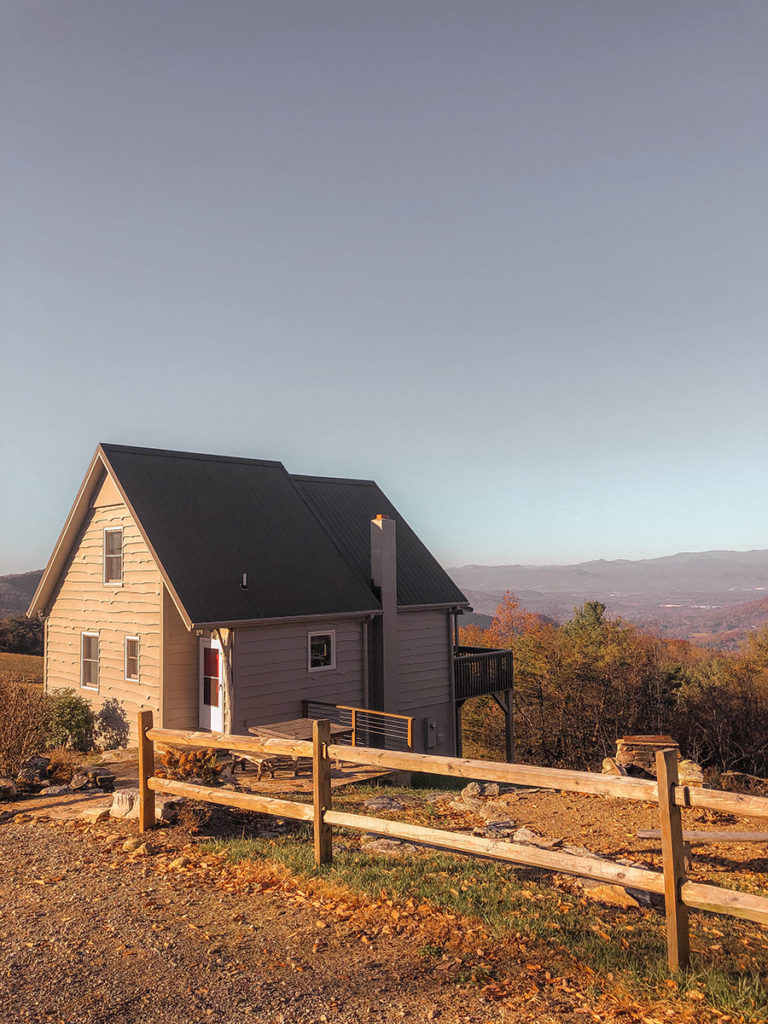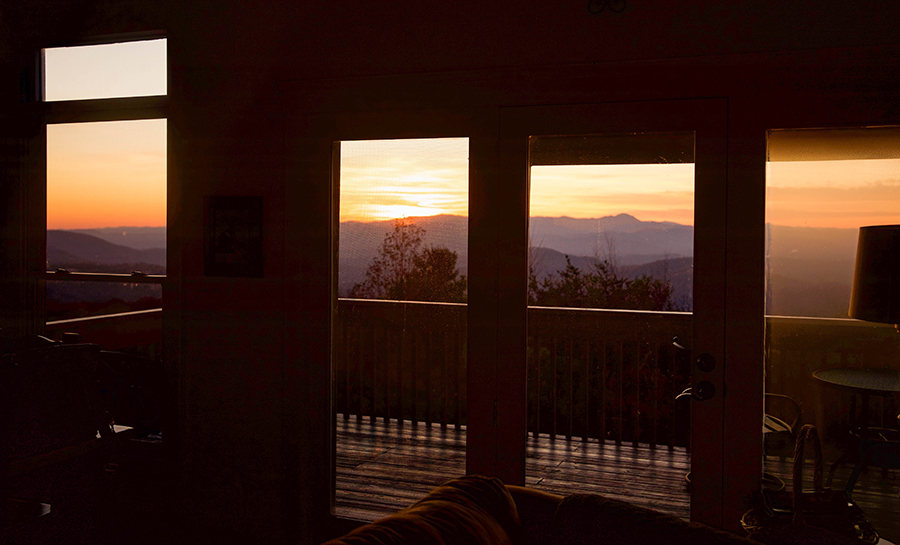 Where we stayed – There wasn't much left available, but we managed to find this little house with an incredible view on top of the Blue Ridge Mountains. Would I recommend this Airbnb? Yes, but with disclaimers. It was about 30 minutes outside of Asheville, and a good 15 of those minutes is driving off the beaten
path on narrow and winding roads up a mountain. I wouldn't feel comfortable driving the roads in rain or snow. However, it worked this time because the weather was beautiful, and so the sunsets were unbeatable. We would have been fine just staying in the whole weekend and watching movies, drinking coffee, and playing cards!
Additional options for places to stay: We have taken our whole family to Asheville before and stayed in this Yurt. A good option if you are bringing kids. They had farm animals and a beautiful view, with big open space to play inside. This amazing home for two people is another one I had my eye on! If you want a higher view like where we stayed you will need to be willing to drive further outside of Asheville.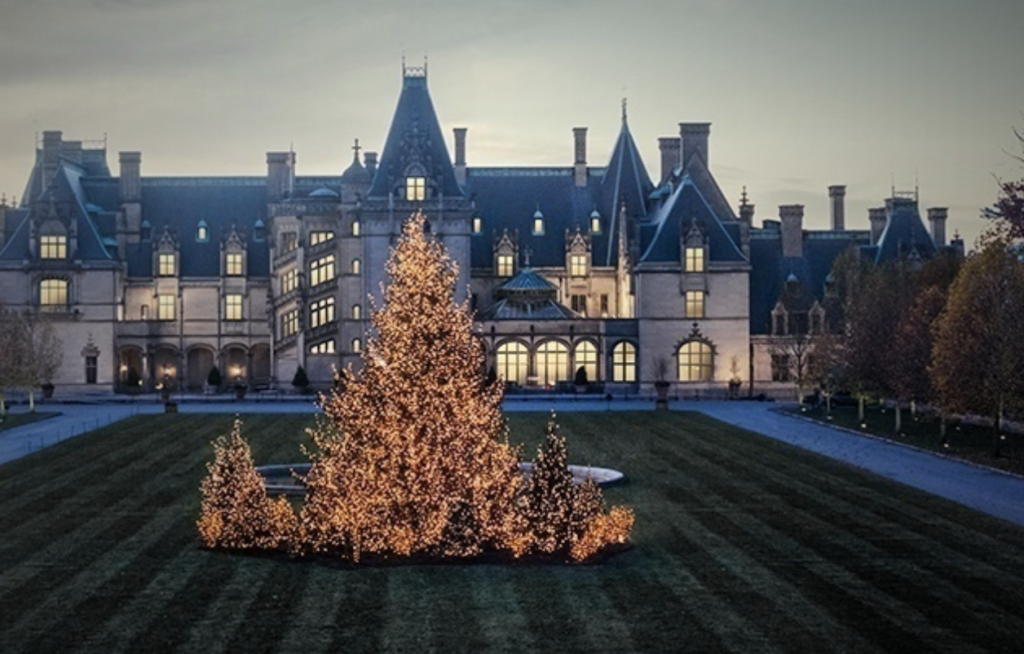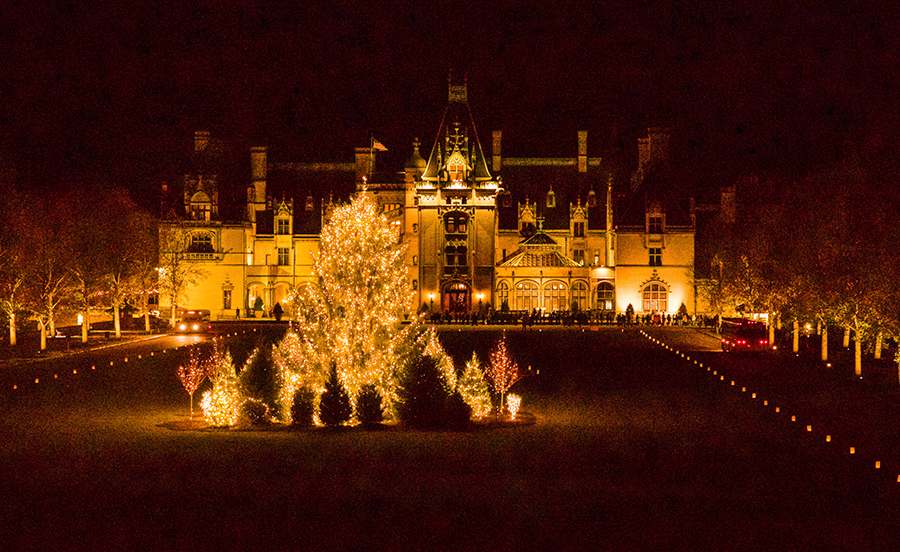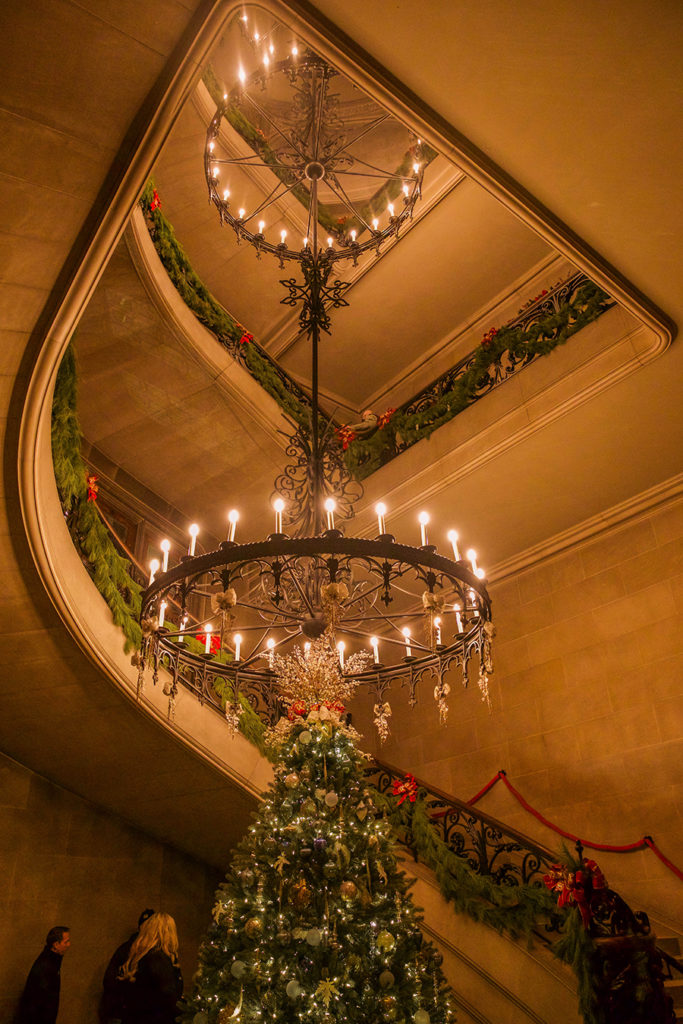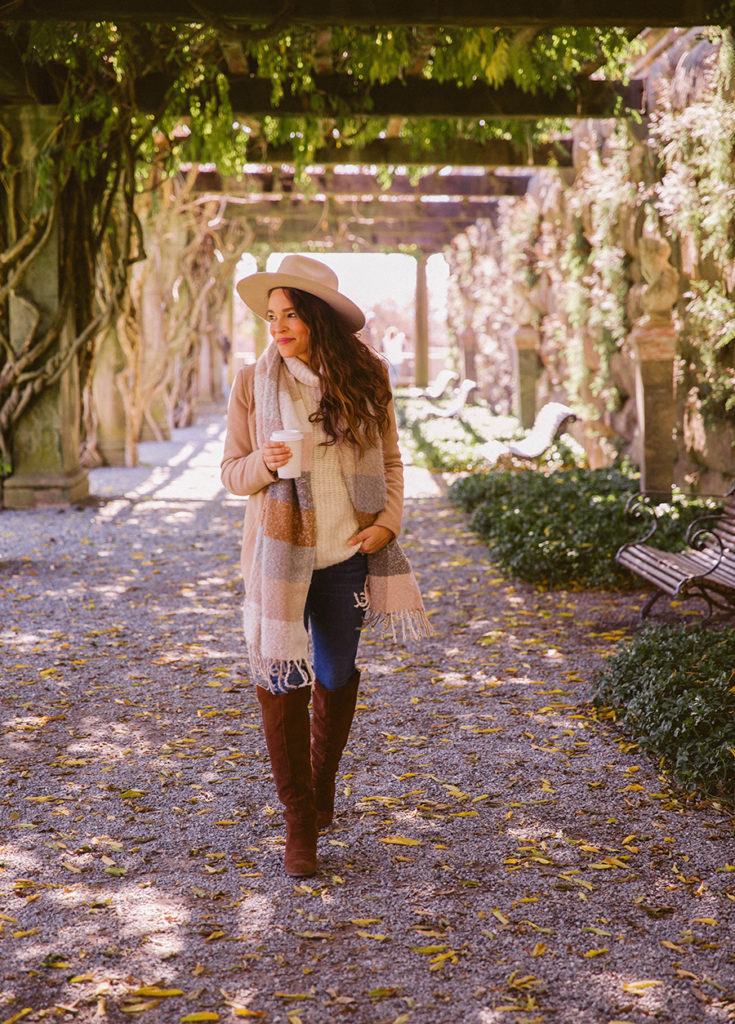 We really wanted to visit the Biltmore though so we drove over Saturday to buy tickets. They were all sold out (FYI – buy tickets well in advance this time of year), so we snatched up the last spots available at 10:15pm that night. We did stay and tour the gardens and greenhouses of the Biltmore before heading to Biltmore Village. We got lunch at Corner Kitchen, which was as good as it was hyped up to be! So savory. There was a really cool Christmas shop next door we totally got sucked into.
By the time we got back to the Biltmore that night we were zonked, and fumbled through the long line and tour like zombies. BUT…it. was. breathtaking. Such a beautiful place all decked out for Christmas, with live carolers singing in the middle of it all. Reminded me of Downton Abbey! I highly recommend the candlelight viewing. Just grab some hot ciders before you get in line.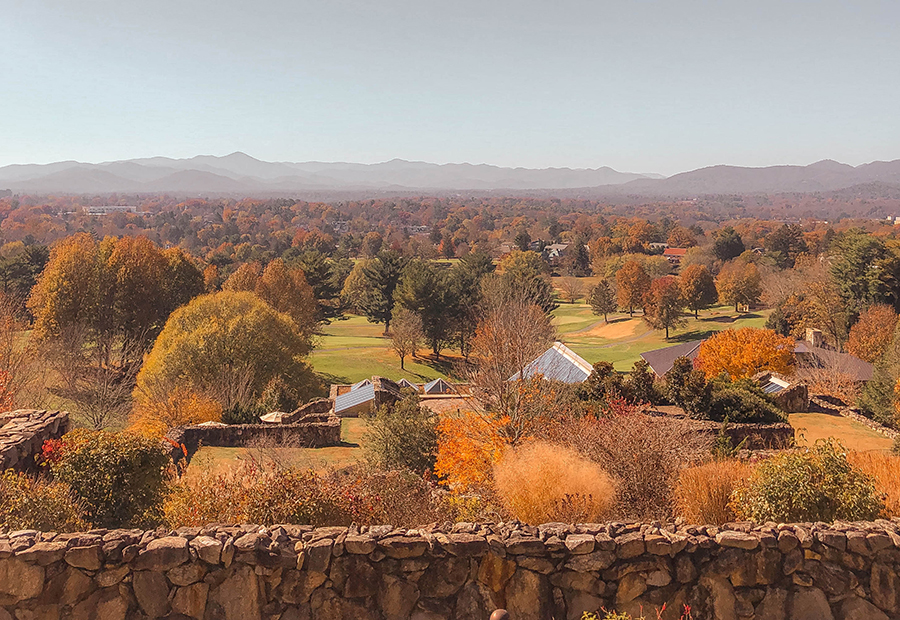 Some of the most recommended food spots were booked up weeks in advance, but we did secure a last minute spot at the Grove Park Inn Sunset Terrace for brunch on Sunday. Since it was warm enough to eat outside we got to take advantage of the breathtaking views of fall color. I would eat (or stay!) there again in a heartbeat.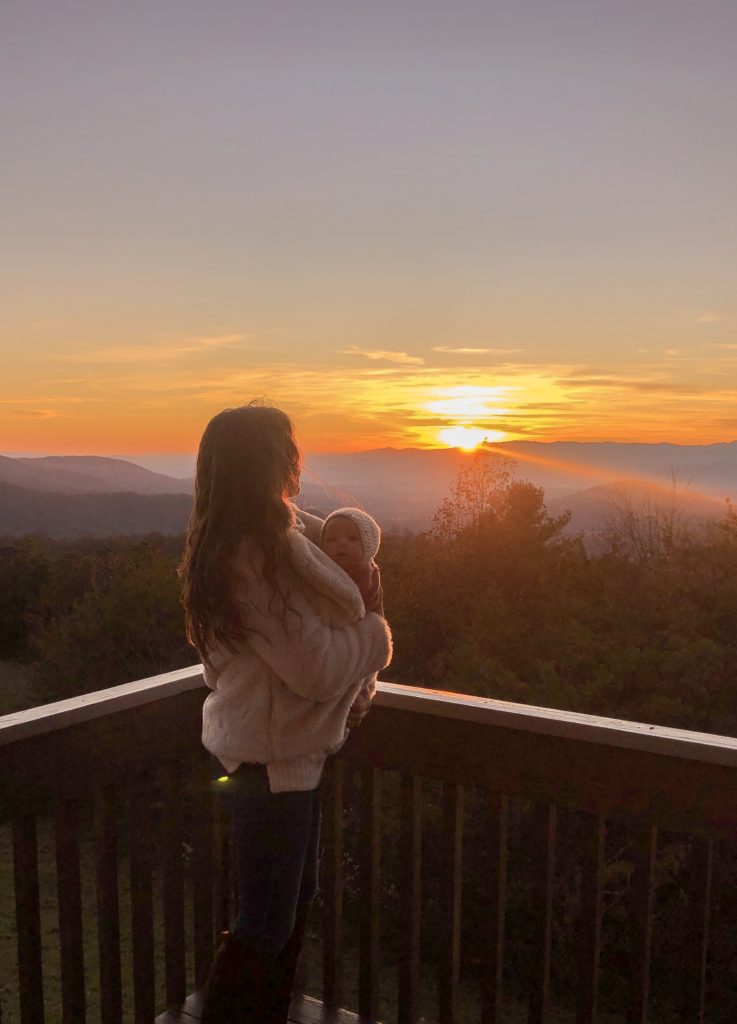 We didn't realize when we booked this weekend that it fell on the due date of our angel baby. Felt like a little wink from God to have that time together to offer prayers gratitude for this past year and little Chiara in our arms.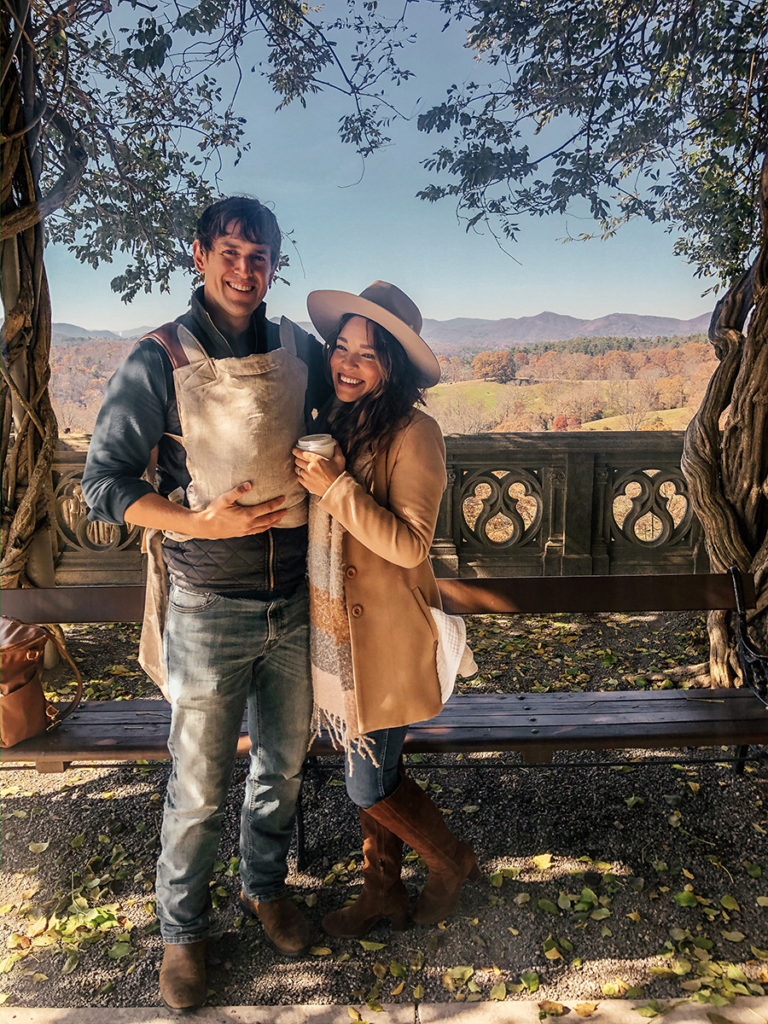 I think we will be setting aside more time to have nights away when we can should there be family to help with our kids. It truly is the reset we needed, and allowed us to come up for air and enjoy each other for a quick minute!
Below are all of the great recs you sent in for places to dine in or around Asheville!
Coffee/Donuts/Breakfast:
Hole
Owl Bakery
City Bakery Cafe
Moose Cafe
High FiveBiscuit Head
Early Girl Eatery
Sunny Point Cafe
Button Bagel
Honey and Salt
Rise and Shine
Posana
Lunch / Dinner Spots:
Corner Kitchen
Grove Park Inn
Tupelo Honey
Laughing Seed
White Duck Taco
Buxton Hall BBQ
Curate
Sierra Nevada Brewery
Chai Pani
Wicked Weed
Gan Shan Station
Bull and the Beggar
Chestnut
Sovereign Remedies
Battery Park Book Exchange
The Admiral
Bouchon
Limones
Louise's Kitchen
Nine Mile
Rocky's Hot Chicken Shack
Zambras
Mayfel
Rhubarb
Biltmore Village
Asheville Brew and Crew
12 Bones
Hemingway's Cuba
Isa's Bistro
Dessert:
French Broad Chocolate
Baked Pie Shop
The Chocolate Lounge
Hop Ice Cream
Whit's Frozen Custard
Thank you to each of you who sent us these recs! We will need to go back to hit up some more of these spots soon.
From my fall capsule: