Since we have quite a crew to feed now, we have a pretty consistent system for budgeting for the food bill, and planning out meals for the week.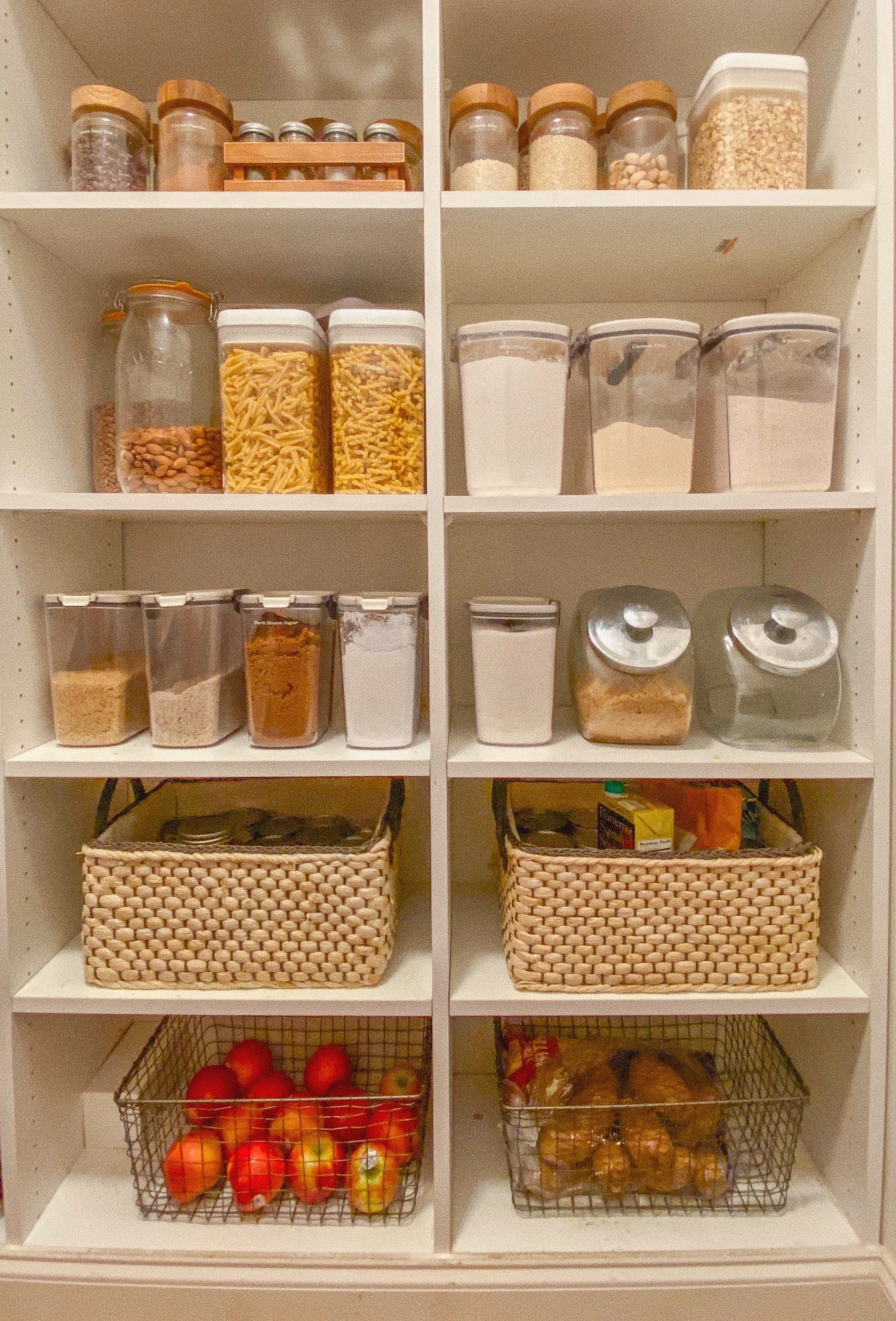 I usually meal plan for a week at a time on Sundays, and order all groceries online. It always saves us time, and money because I am not picking up extra things we won't use or don't need (I am looking at you pints of ice cream). (I use Shipt, instacart, or Kroger clicklist.) I also include what I think we might need for breakfast, snacks, and lunches.
✔️ Go through your pantry and fridge weekly to take stock of what you have before you meal plan. This usually helps us to be more resourceful and waste less food. It's easy to forget what is in your own freezer sometimes!
✔️ Buy staples in bulk. We have a Costco membership, and buy items in bulk that we use frequently because that saved change adds up quick!
✔️ Make double batches of items you can freeze or have a few days later for leftovers. This saves us from spending $45 for our fam of 8 on fast food when we are in a time crunch.
✔️Move what you need to use up in the front sections of your pantry or fridge so you remember to use it before it expires! This especially helps with produce. (It works!)

✔️Batch cooking – I've been doing more batch cooking for breakfast and lunches for the week. For example, if I make a big batch of quinoa salad, Gabe and I are more likely to eat a good lunch for the week vs. eating the scraps off of our kids plates (mamas can you relate?!).
Storage Supplies
Glass Jars with Oak Lids
Similar Hermitage Glass Jars (3 ltr.)
Prokeeper Flour and Sugar Containers
Cereal Dispensers
Acrylic Canisters (Used for coffee)
Slide and Pour Dispensers (used for rice)
Snack canisters
Rustic Wire Storage Baskets
Woven Storage Baskets
(I found several containers for a steal at Bealls Outlet recently as well!)

It's hard to find motivation to cook dinner, and I swear a good meal planner helps!