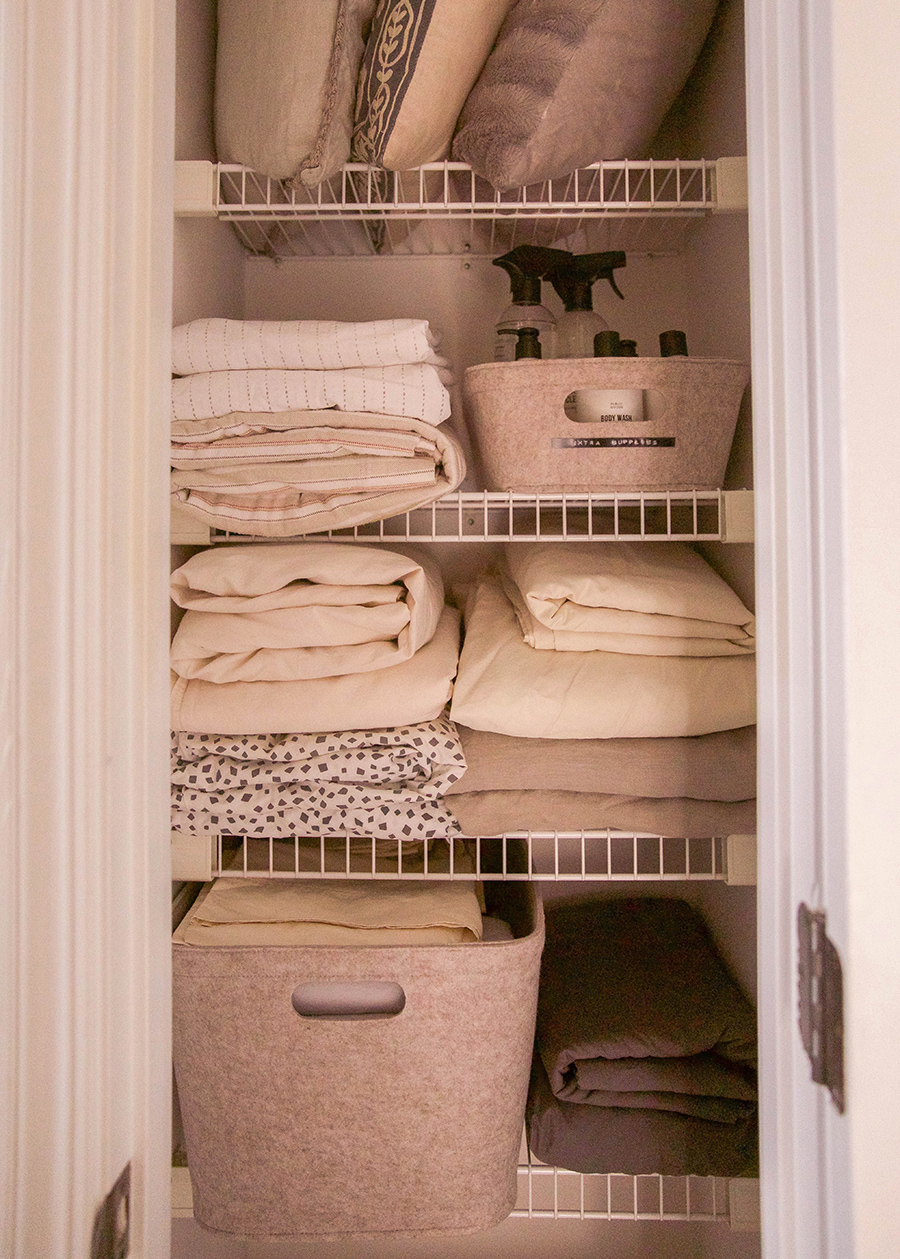 Organization and order….those things have never come naturally to me. I was never drawn to anything domestic really though! I was a fly by the seat of my pants type of girl who procrastinated on anything that required thoroughness. It wasn't until I had my 3rd baby Max where this method started to swallow me whole, and I knew it was time to get my rear in gear! So if this sounds familiar to you there is hope! I slowly started to focus on one small space and one small routine at a time to create a life that made room for internal peace. Ultimately, reducing confusion and clutter in your home offers a more peaceful environment for all who live there.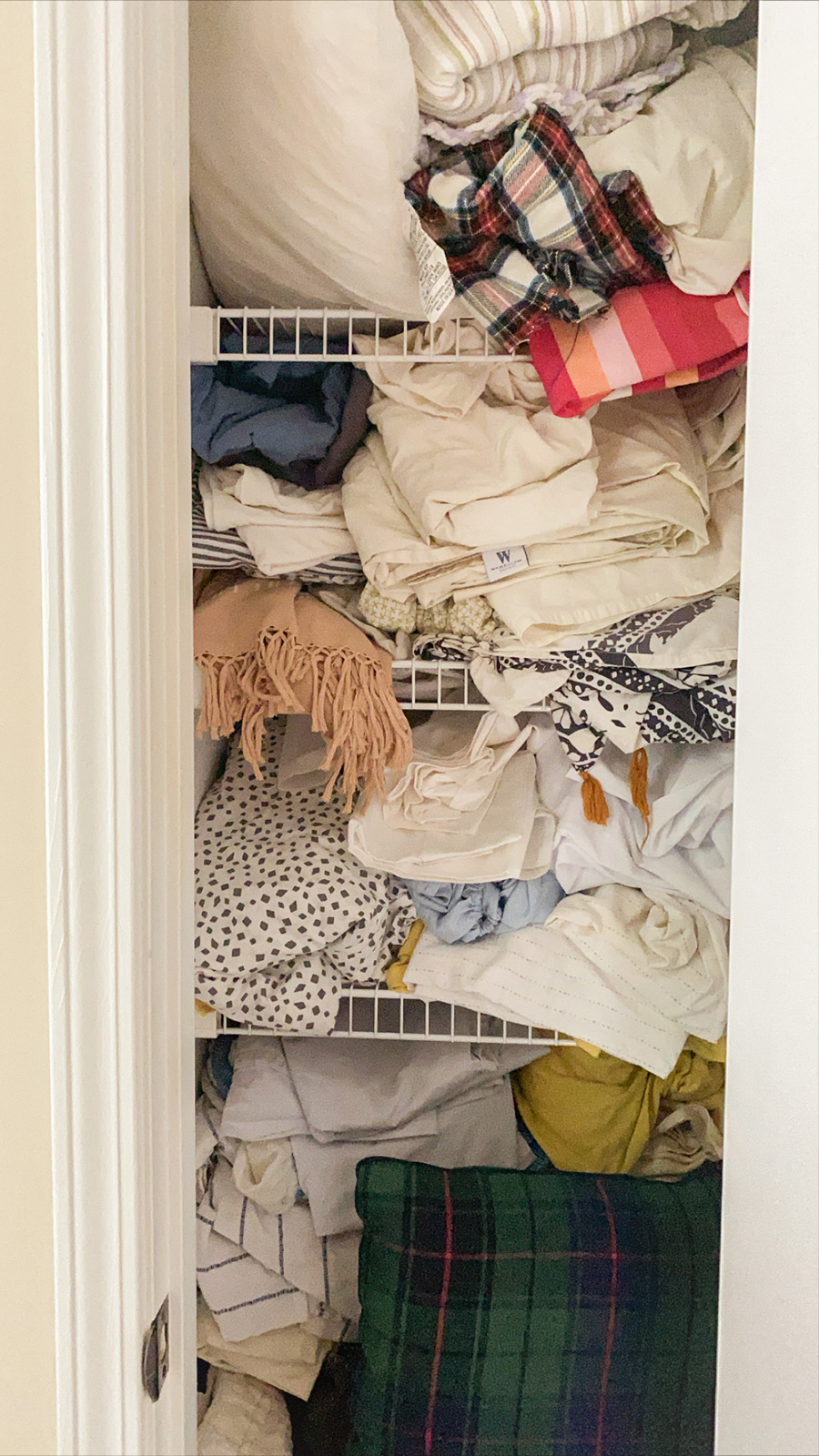 Case in point of my procrastination way of life. Pretty sure I avoided this linen closet for over two years. I decided to dedicate a Saturday morning to it and pulled everything out to start from scratch. I bagged everything we hadn't used in over a year to donate to a local shelter. I realized I was hanging on to so much for "just in case" reasons when they could be better used elsewhere.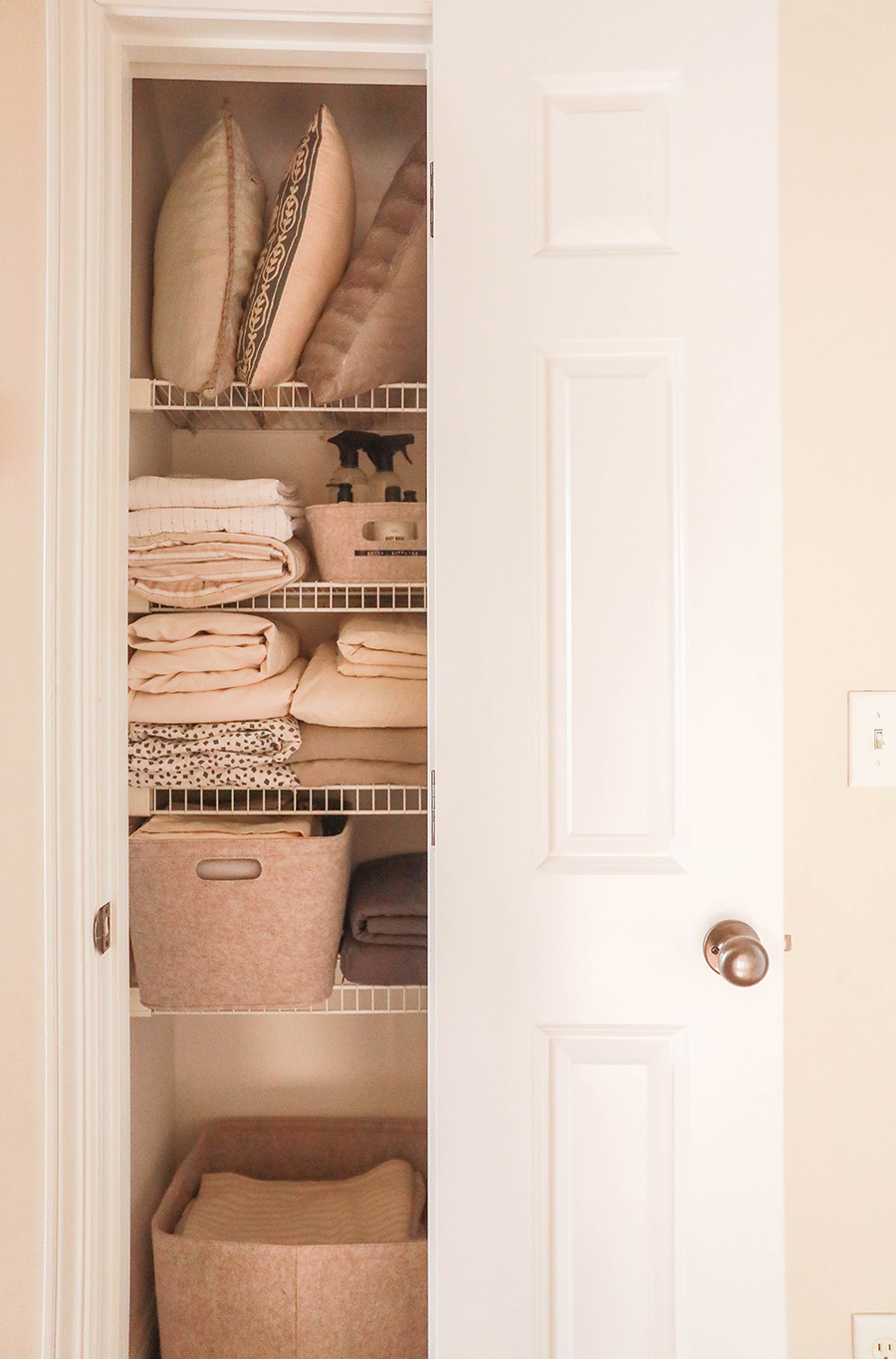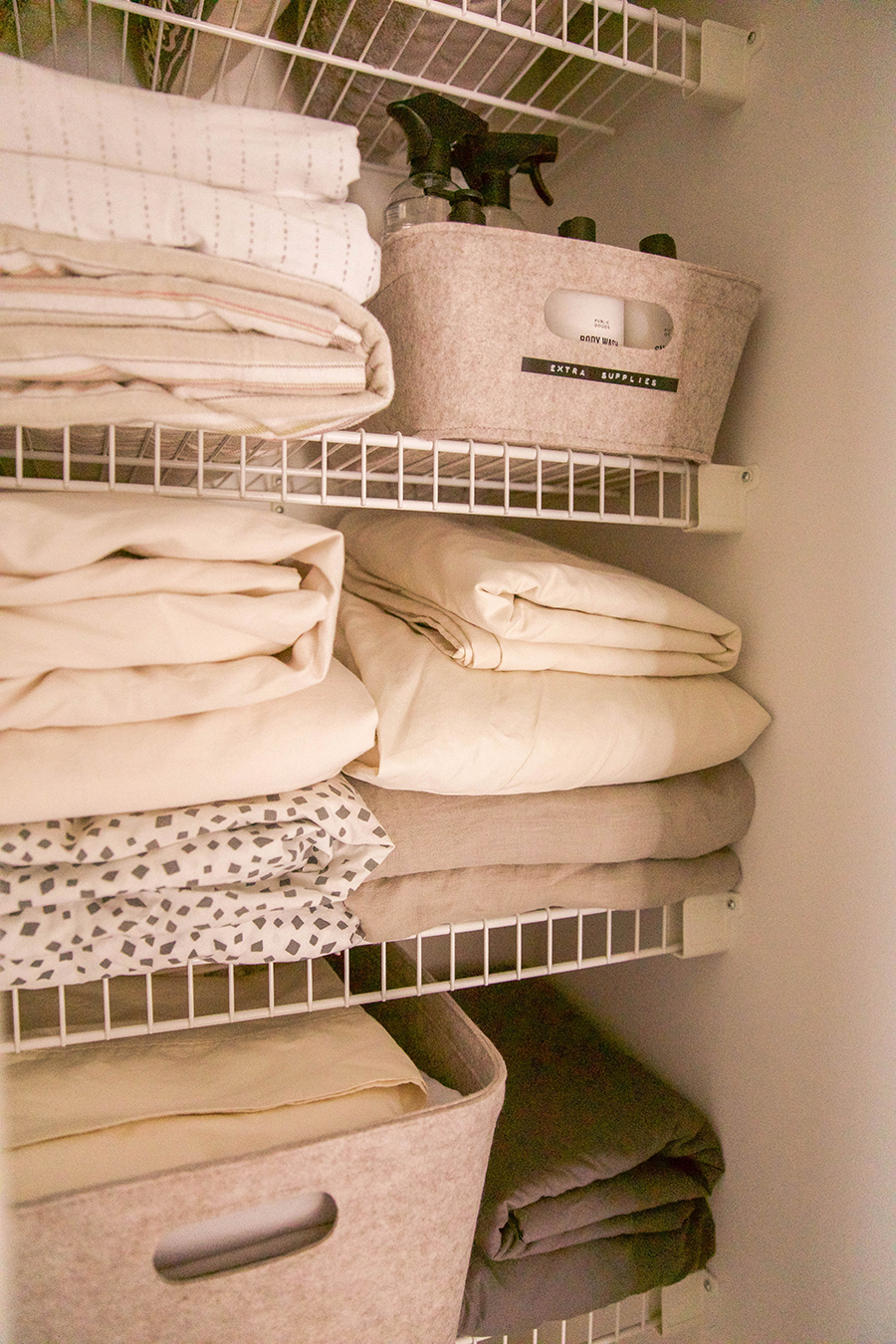 I saved two sets of sheets per bed so it's easier to rotate and wash when needed. If I stack them by size its easier for anyone looking for the older kids to be able to get the set they need to when making their beds. (Yes! There is a glorious day when your kids can make their own beds!)
Quick Tip: Stick a pillowcases for the set inside the bed sheet so you don't have to hunt for them.
Folding fitted sheets: I learned from Oprah. Practiced 100 times and am still not so great at it, but this video helps!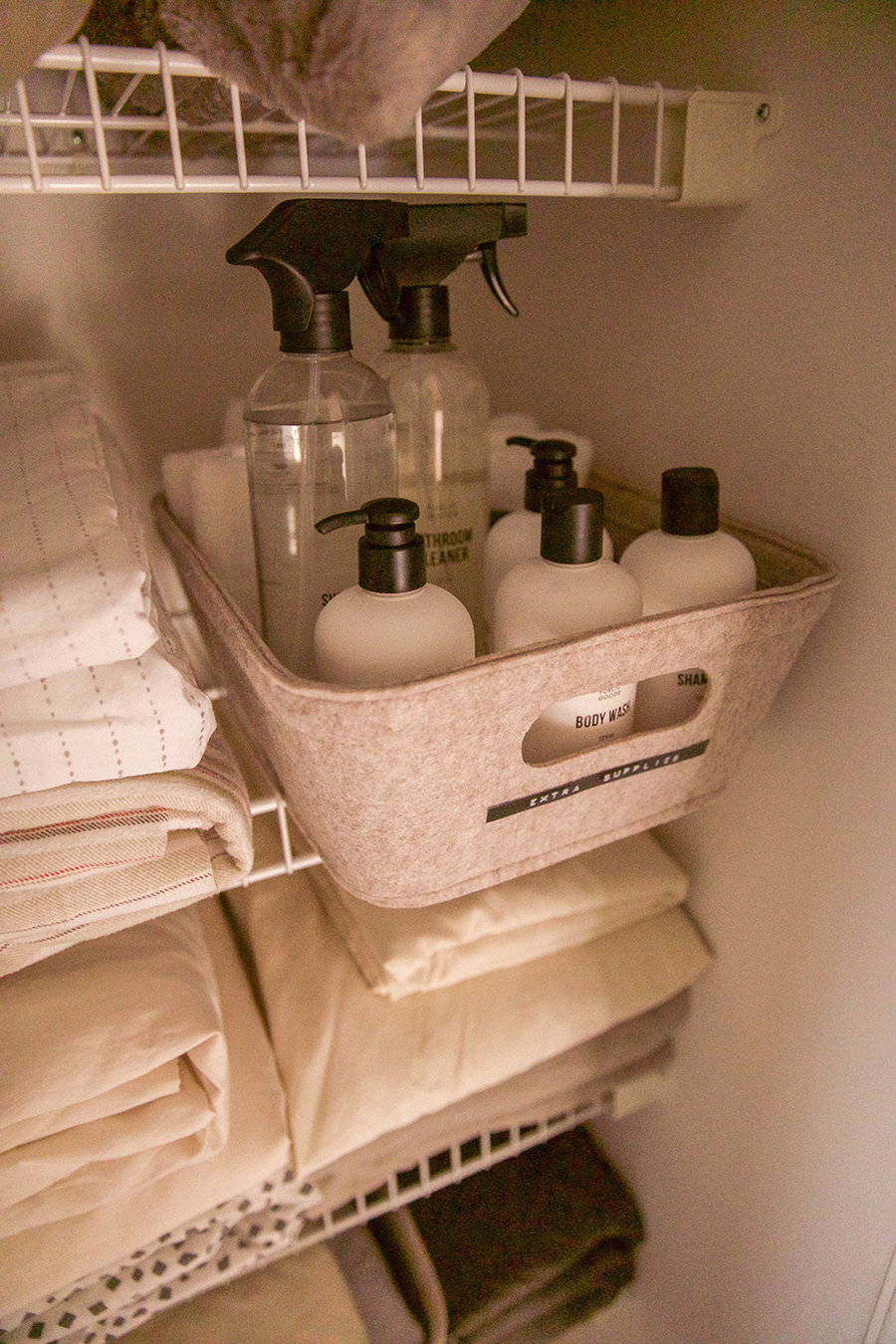 I used felt bins because they were sturdy with bendable wire rims so I could squeeze them into the pinky sized closet! I save extra blankets in the larger bin for winter months….and fort building and such;) The medium size bin has crib sheets and extra pillow cases. For the smaller bin, I put extra bathroom supplies the kids seem to go through so quickly! Washcloths, shampoo, conditioner, lotion, cleaning supplies, etc.​​​​​​​
I've decided to try Public Goods because the prices were just too good for clean ingredients! I have never smelled a better surface cleaner – ha! The kids have been using the toothpaste, shampoo, conditioner, body wash, and lotion. I also LOVE their $4 candles. I have a discount code for you too! 25% off your first order with 'ANNAPGA'.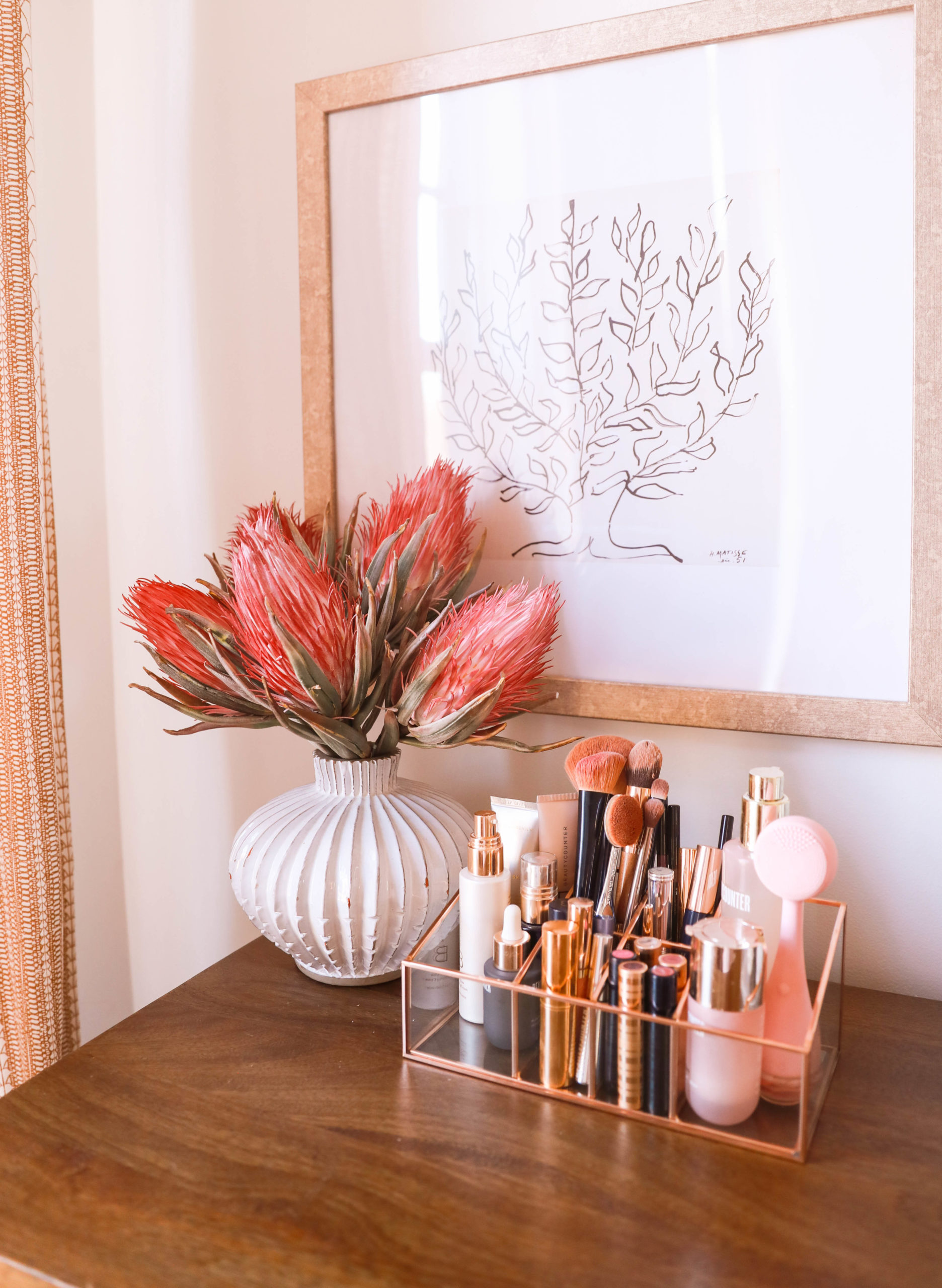 Another item that has been helpful for bathroom storage is this vanity organizer. I keep skin care and makeup items in between the sinks in our master bathroom. It keeps things easy to reach and reminds me that if I have more items than actually fit in the container than I have too much!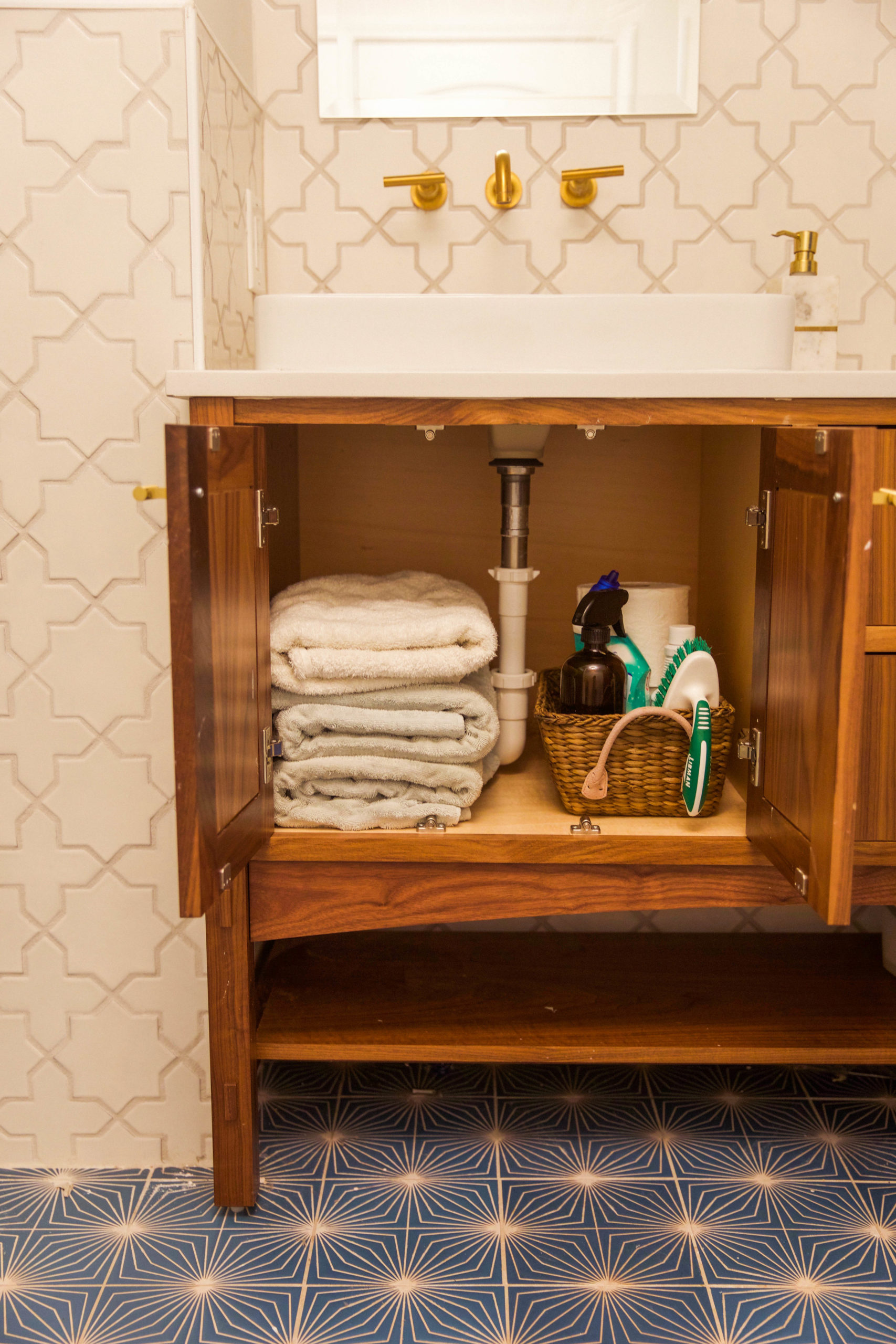 In our basement bathroom we have a really spacious double sink vanity where I am able to store towels, cleaning, supplies, toilet paper etc. It is nice to keep cleaning supplies in each bathroom for quick and easy weekend cleaning. (More on this bathroom here.)
I hope this post can be encouraging to you in your own spaces as you tackle the both small and big projects. We are sharing garage, bathroom, and toy room storage all week long on our instagram stories so we will see ya there!