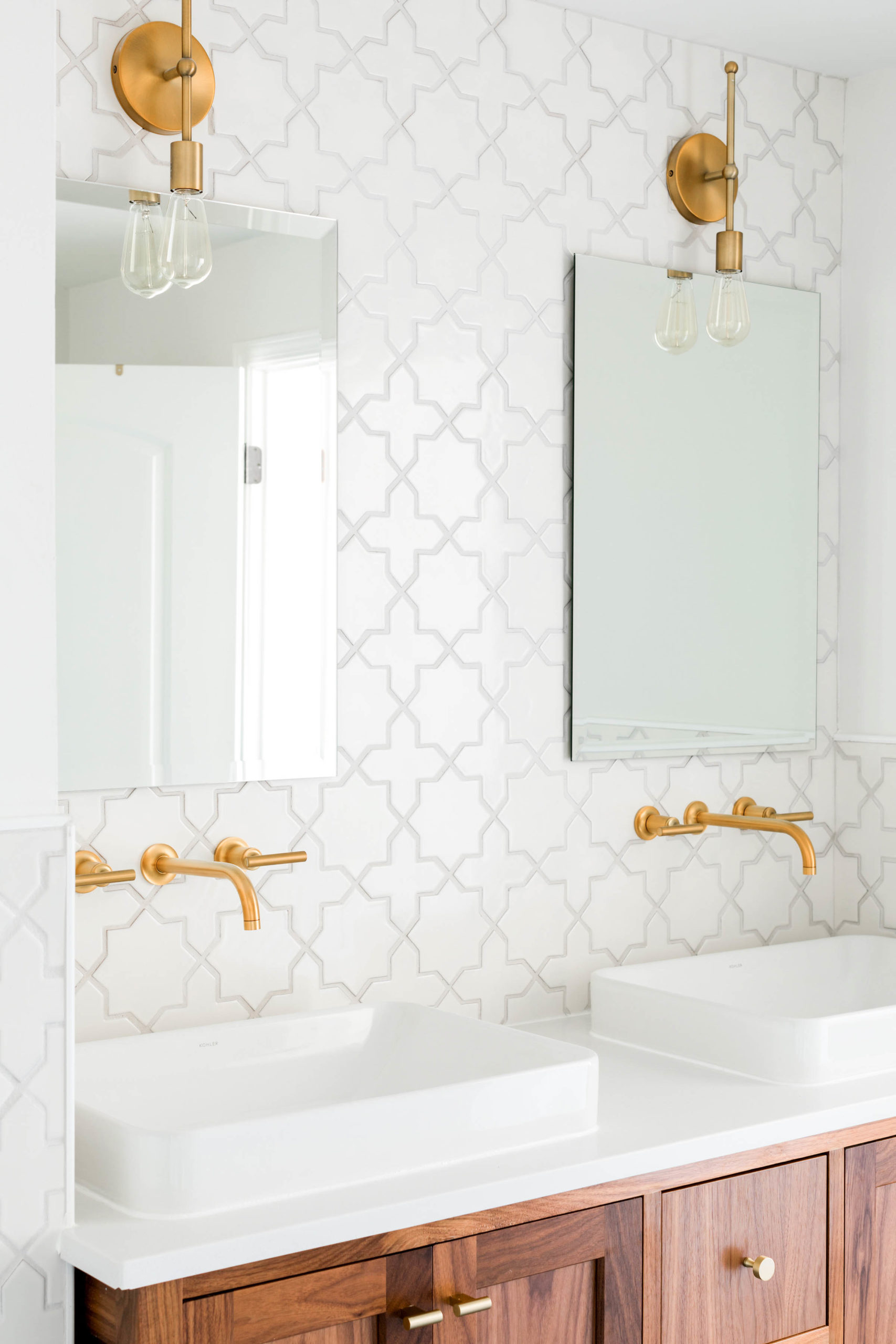 There are thousands of options for tile it seems, so what to look for in quality, material, and price when it comes to bathrooms? We are currently problem solving our master bathroom, so we thought it was a good time to address some of these common questions that come to selecting bathroom tile. Hopefully it can help you narrow down your decision on what to select for your own space.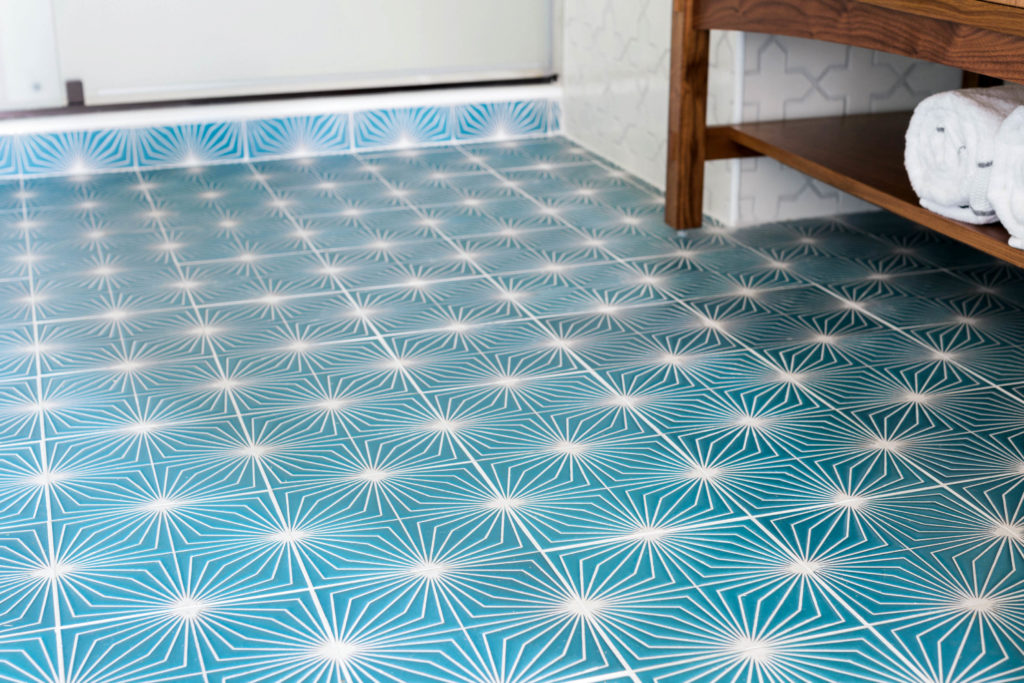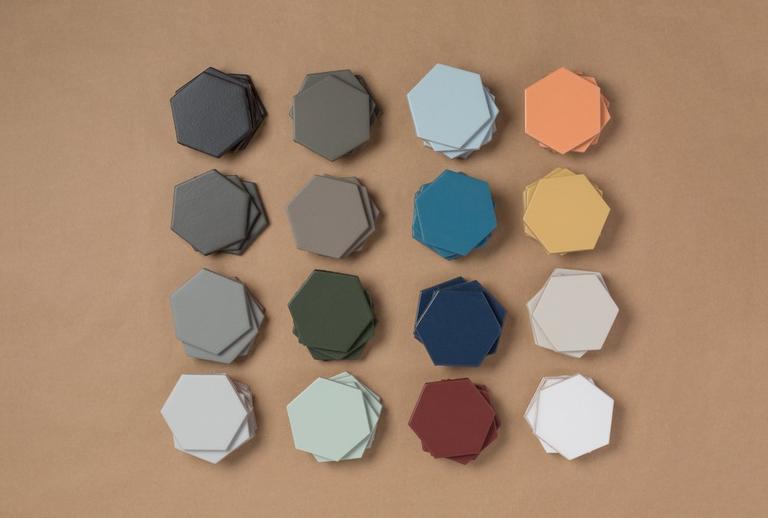 TILE SAMPLES: There are some really cool budget friendly options for bathrooms, and every place offers tile samples to take home and test in your space. This is extremely helpful when figuring out which tones to choose. For this bathroom, I ordered samples and compared shapes and tones with our faucet finishes to get a pattern that was cohesive. We went with cooler and bold hues in our basement bathroom design because I wanted to try something than my usual warm or neutral color palette.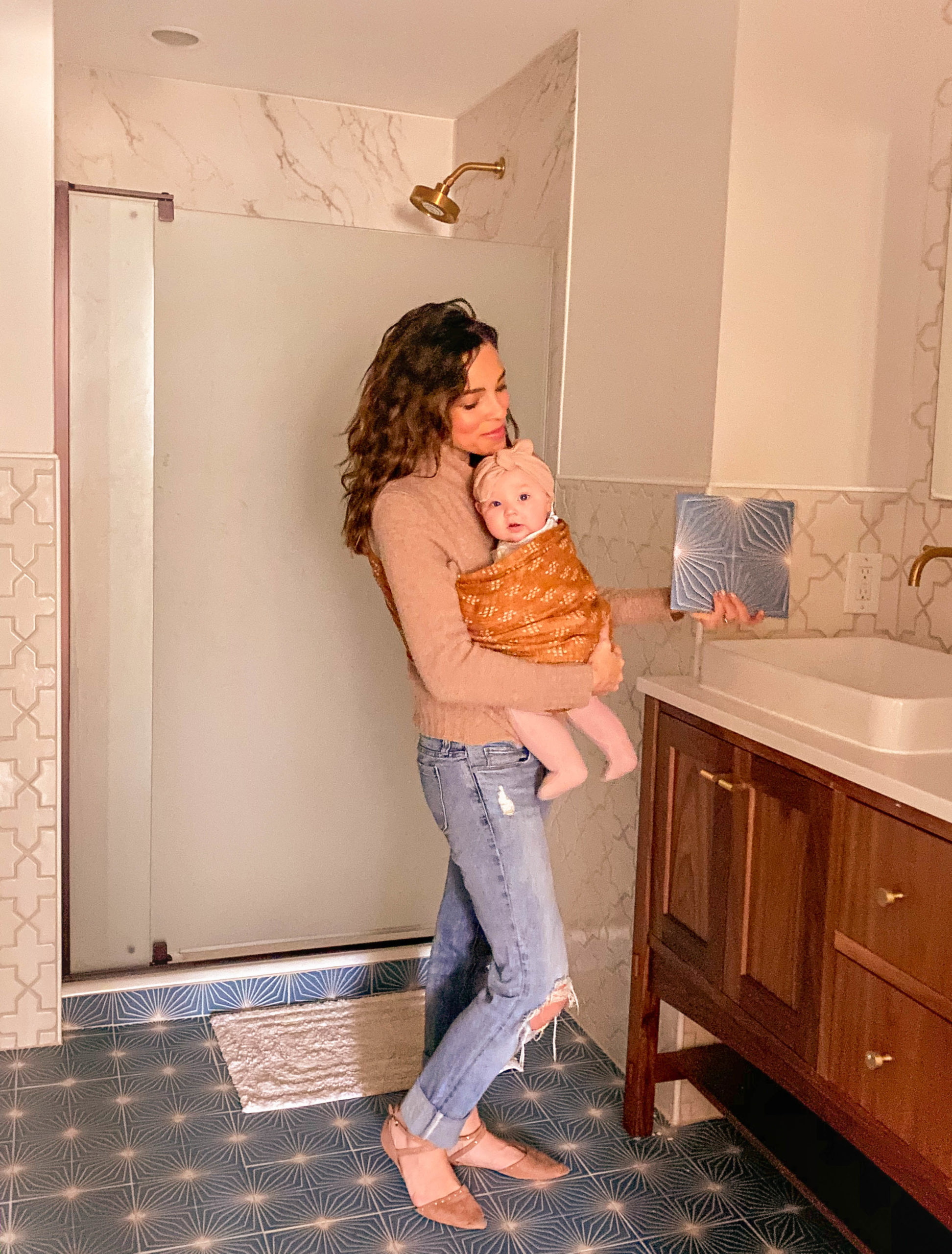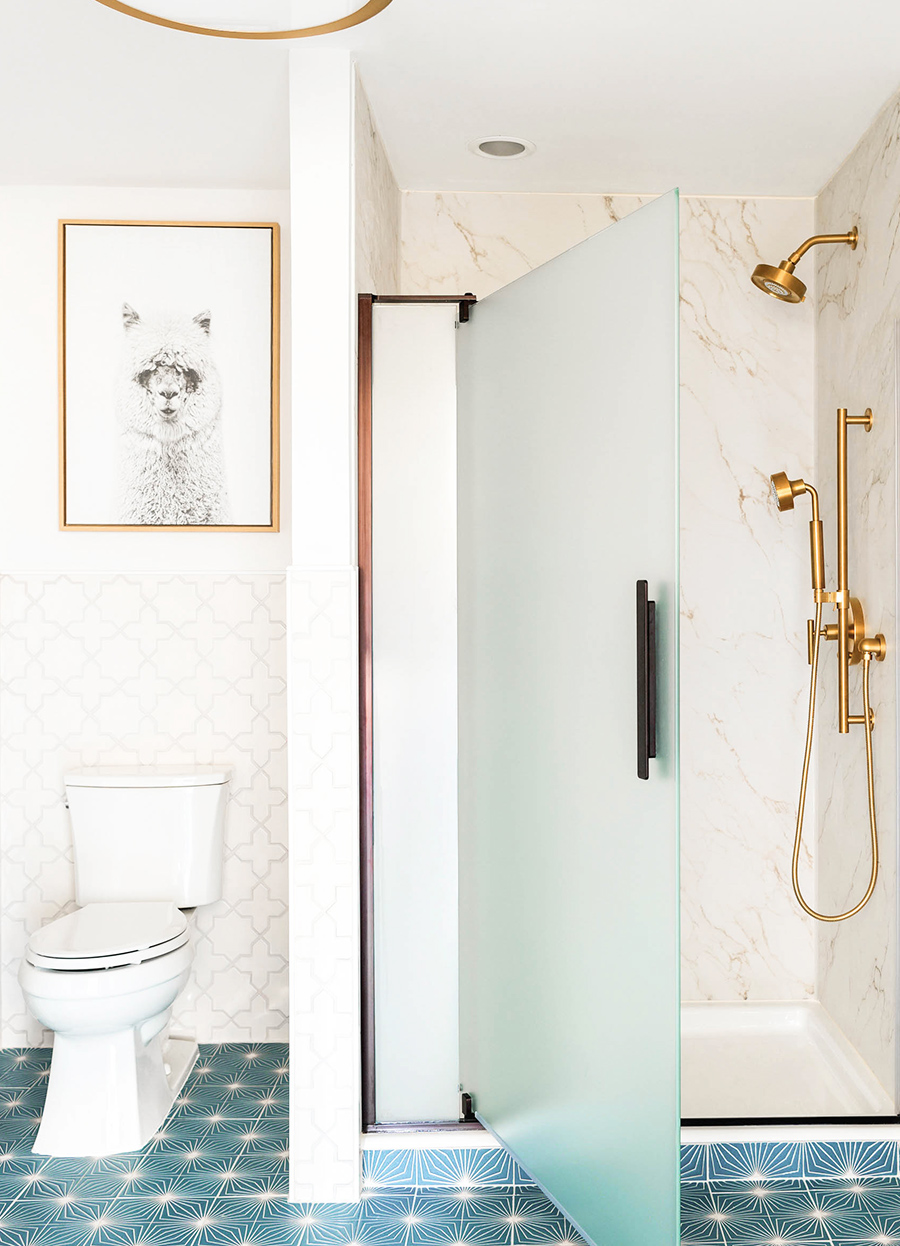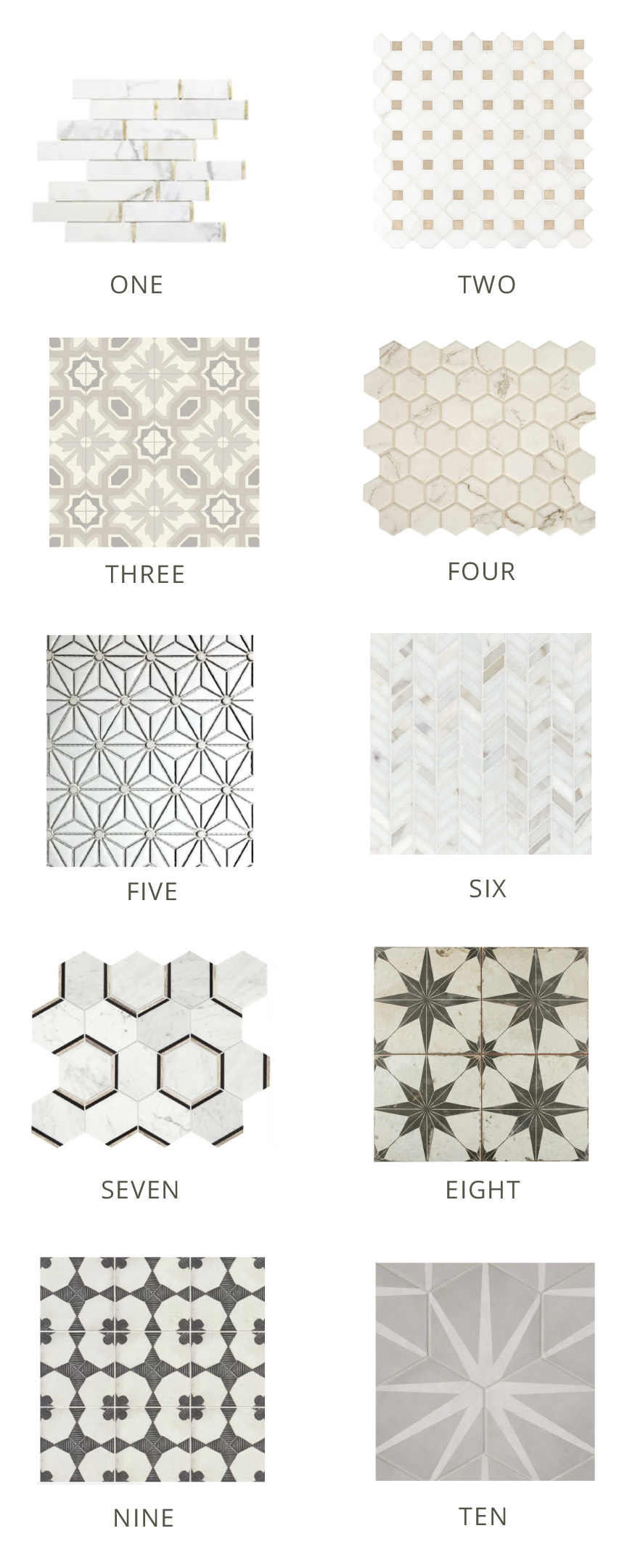 BLACK AND WHITE TILE OPTIONS IN ALL PRICE POINTS:
ONE
TWO
THREE (Price winner!)
FOUR
FIVE
SIX
SEVEN
EIGHT
NINE
TEN
PRICING: Tile is usually priced by the square foot so you can determine the square footage of the floor or walls of the bathroom area you would like to tile in order to figure out the total cost of your project.

We got to partner with Fireclay Tile on the basement alpaca bathroom project which I loved. It is a high price point tile since it is a certified B corp company that uses custom glazes and offers a range of hand painted designs. The outcome was a dream. However, when facing our master bathroom on a budget, I was able to find a bunch of really cool options made of good materials for a great price point. A few places I tend to browse for tile: Lowes, Wayfair, Bedrosian, and Fireclay. All different price points and styles:)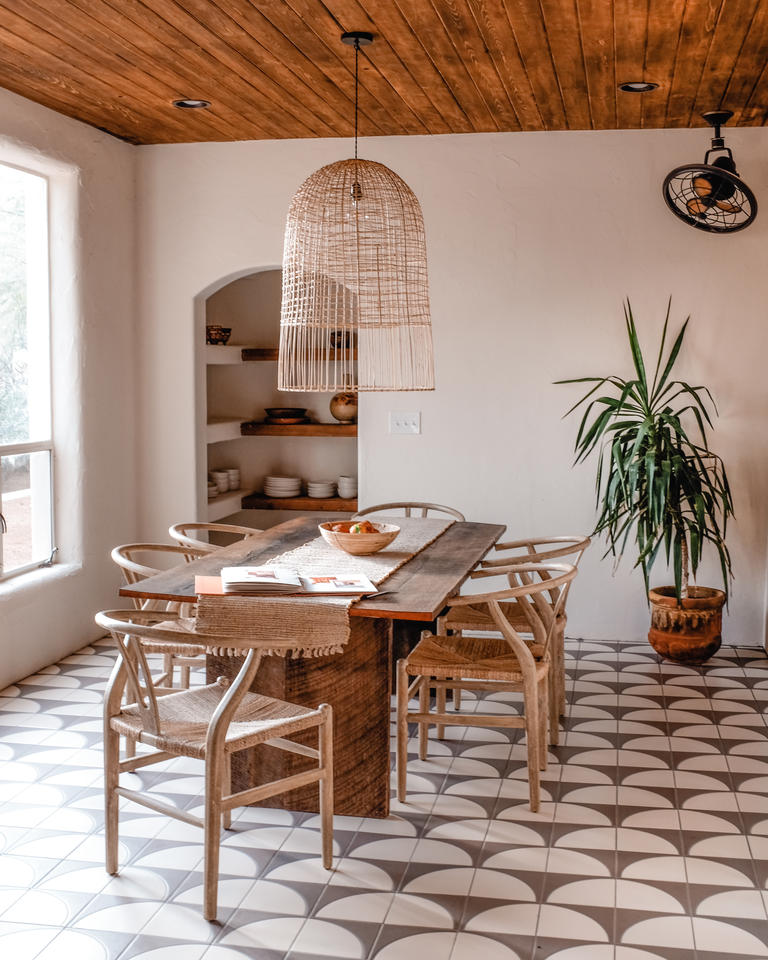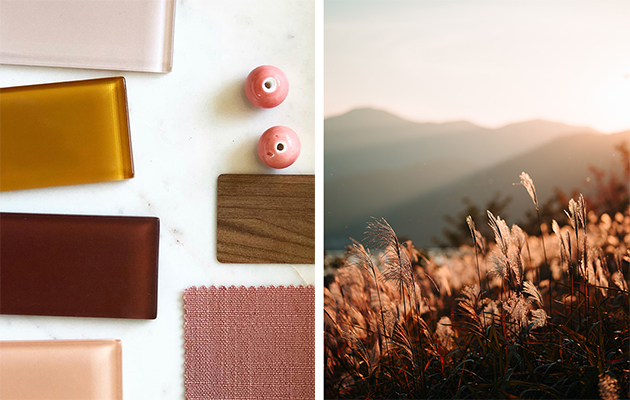 PATTERN: Often times design is personal. What one person loves and believes is a perfect match may be cringe worthy to another! So don't second guess yourself too much about what works, and go with what you love. I chose two patterns in this bathroom. I went with a white wall pattern so it wouldn't feel to busy against the bold floor pattern. I wanted it to feel complimentary versus competing. Playing with color and pattern is one of my favorite things to do. It does help to test out the tile samples next to each other to help visualize the outcome. I love the example of Joshua's Tree House above of warmer hues working together in a space.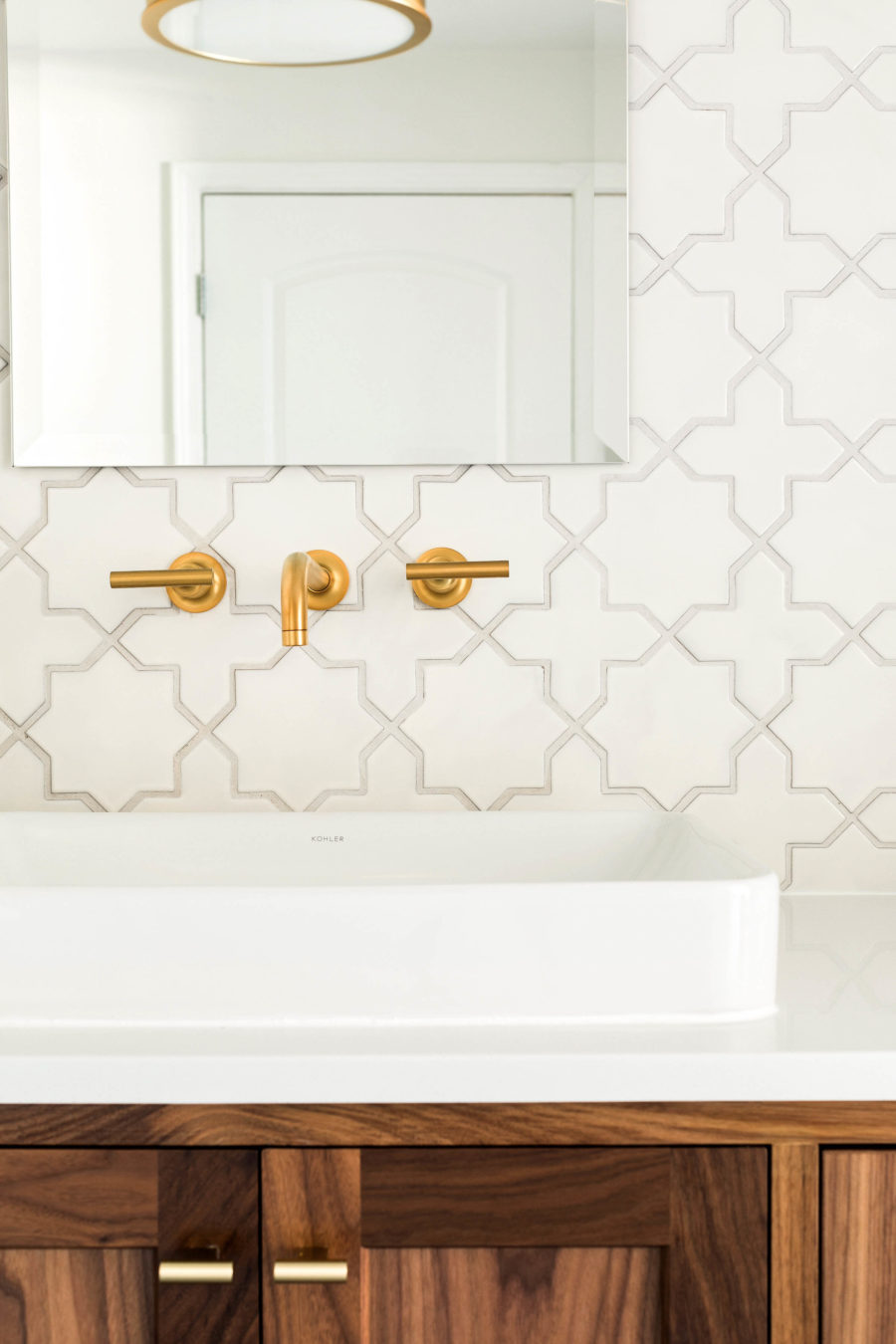 TILE INSTALLATION: To hire or not to hire? If you have wondered if tile is worth trying to install yourself or not, here's a few things to keep in mind. Especially if your tile isn't the standard square or rectangle shape, placing tile takes experience. You certainly could try yourself, but it takes some research to make sure floors and walls are level. Before placing tile, every surface needs to be even or tiles can warp and crack over time. We knew it would be worth hiring help for this.
However, even with hiring help, we ended up with some problems. Gabe ended up having to fix a big patch of wall tiles due to some mistakes made by our contractor behind the faucets. He learned a good deal about cutting and placing tile through the process through his own research, and managed to save it. Needless to say, if you choose to hire out….make sure the contractors themselves have the right experience!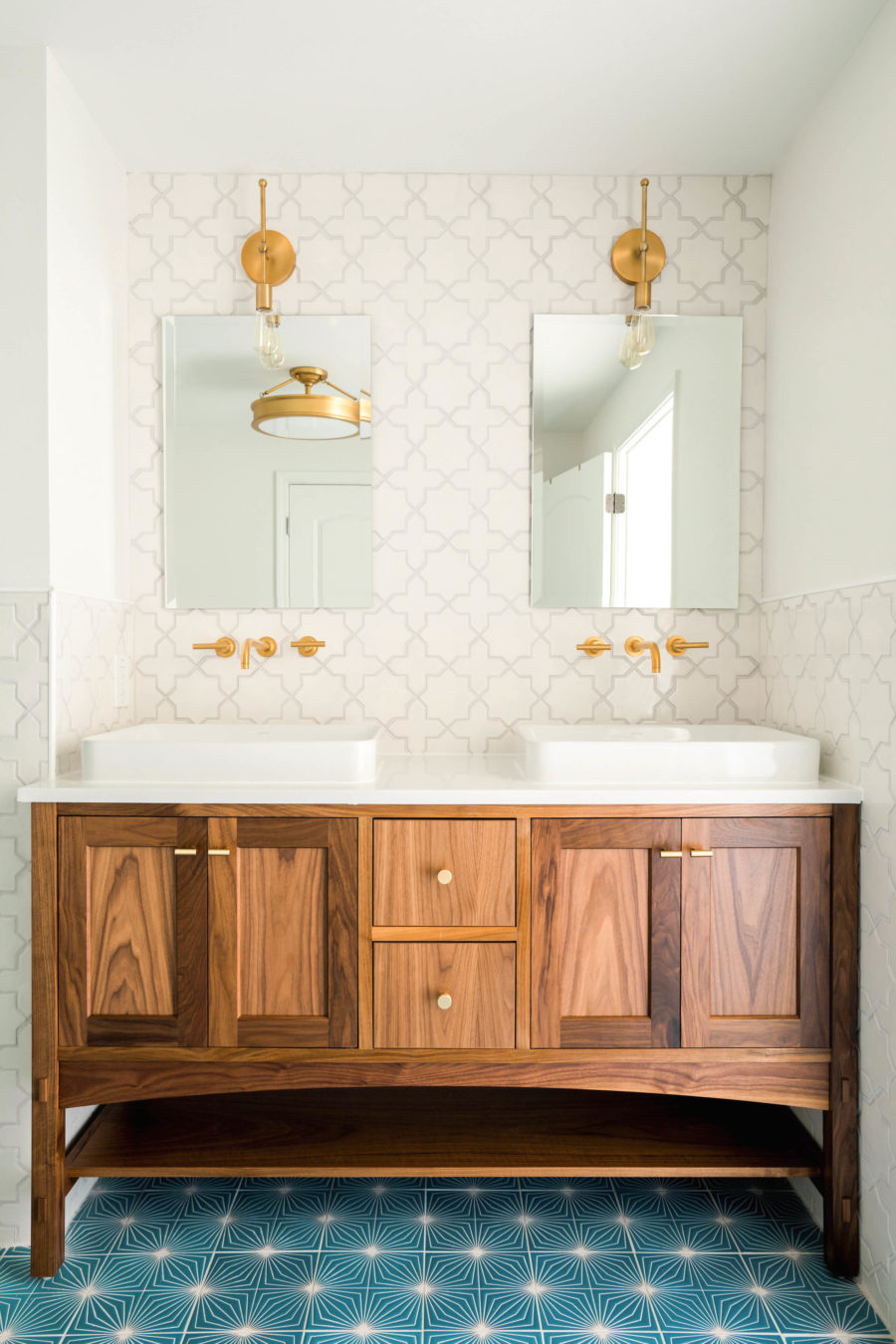 The one thing we would change? Looking back, I definitely wish we would have added heated flooring underneath the floor tile since it is a basement bathroom. The boys use it the most since it is right of their bedroom, and I have a feeling they would be more motivated to shower if the floor wasn't freezing;)
I hope this can be a helpful resource for you as you navigate selecting tile. We will keep you posted as we figure out our own master bathroom dilemma!
Our Bathroom Images were taken by Rustic White Interiors

Sources from this Bathroom Design we did with Kohler: Purist Faucet / Vox Sink / Marabou Vanity (walnut)/ Shower Base / Choreograph Shower Walls / Shower Arm / Purist Shower Head / Purist Valve Trim / Purist Hand Shower / Slidebar/ Hose// Bathroom Rules Print
Tile: Starburst in the color Peacock by Fireclay Tile / Star and Cross pattern in the color Tusk by Fireclay Tile
Details: T – Pulls and Knobs/ Mirrors /Alpaca Print /Bathroom Rules / Bath towels / Soap dispenser