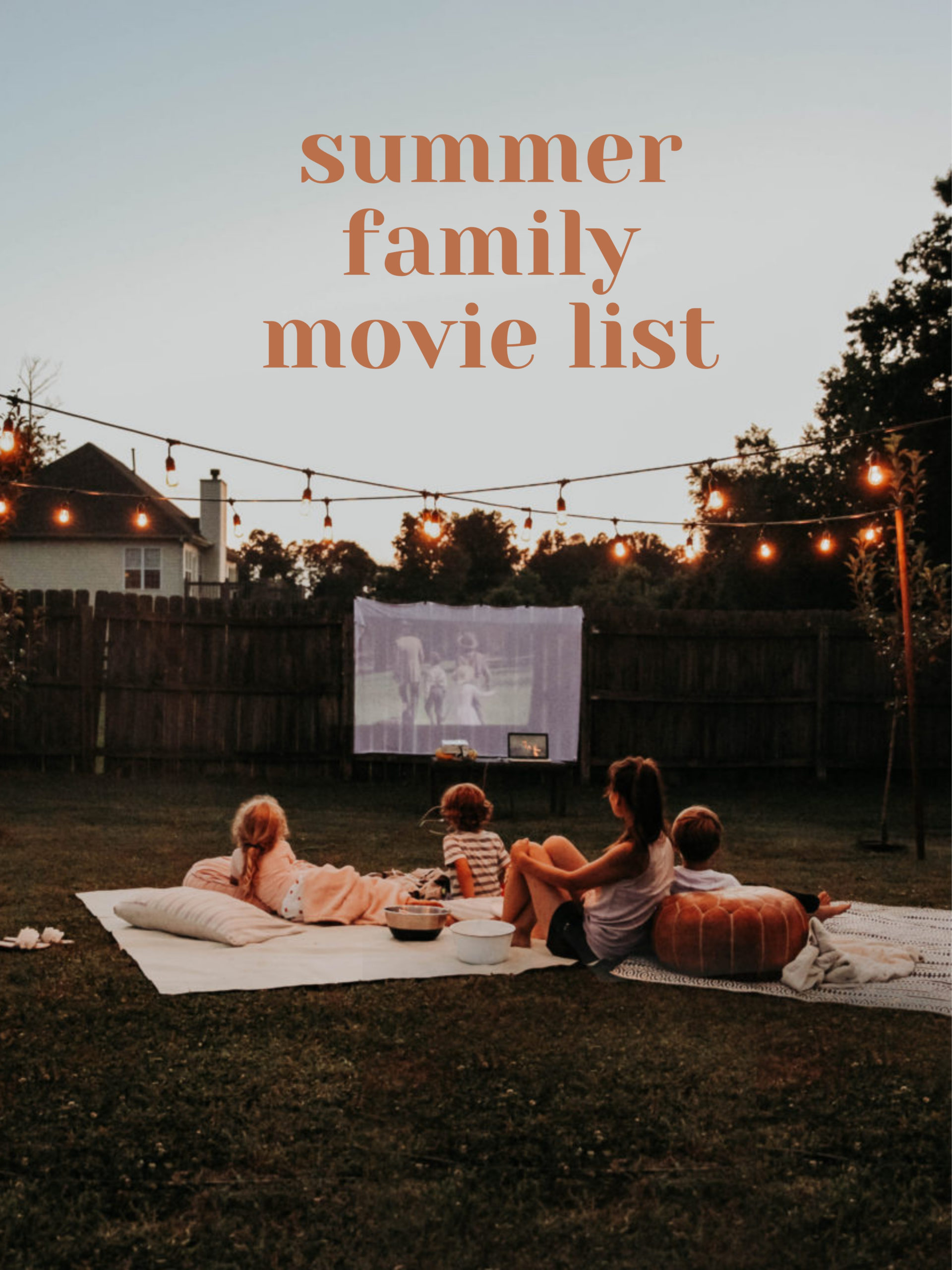 We started family movie nights on Fridays a few years ago, and in the summer we watch a lot of old flicks. It's something they all look forward to, and now they don't let us skip a week! It's getting harder to find something the kids all agree on, so often times we let them take turns choosing. I have been meaning to share a family movie list for a while now to reference if you need some new ideas! I crowd sourced some of these recs as well, so there are some new to me movies I can't wait to try.
Classics:
Swiss Family Robinson
Apple Dumpling Gang
Newsies
Summer Magic
Boystown
The Absent Minded Professor
The Parent Trap
Man From Snowy River
Mary Poppins
Pollyanna
The Biscuit Eater
Goonies
Yours, Mine, and Ours
So Dear to My Heart
National Velvet
It's a Mad, Mad, Mad World
Freaky Friday (1976)
Herbie the Lovebug
The Shaggy Dog
The Computer Who Wore Tennis Shoes
That Darn Cat
Candleshoe Inn
Treasure Island
Blackbeard's Ghost
Million Dollar Duck
Princess Bride
Black Beauty
Musicals:
Annie
My Fair Lady
Sound of Music
Singing in the Rain
Most Roger's and Hammerstein movies!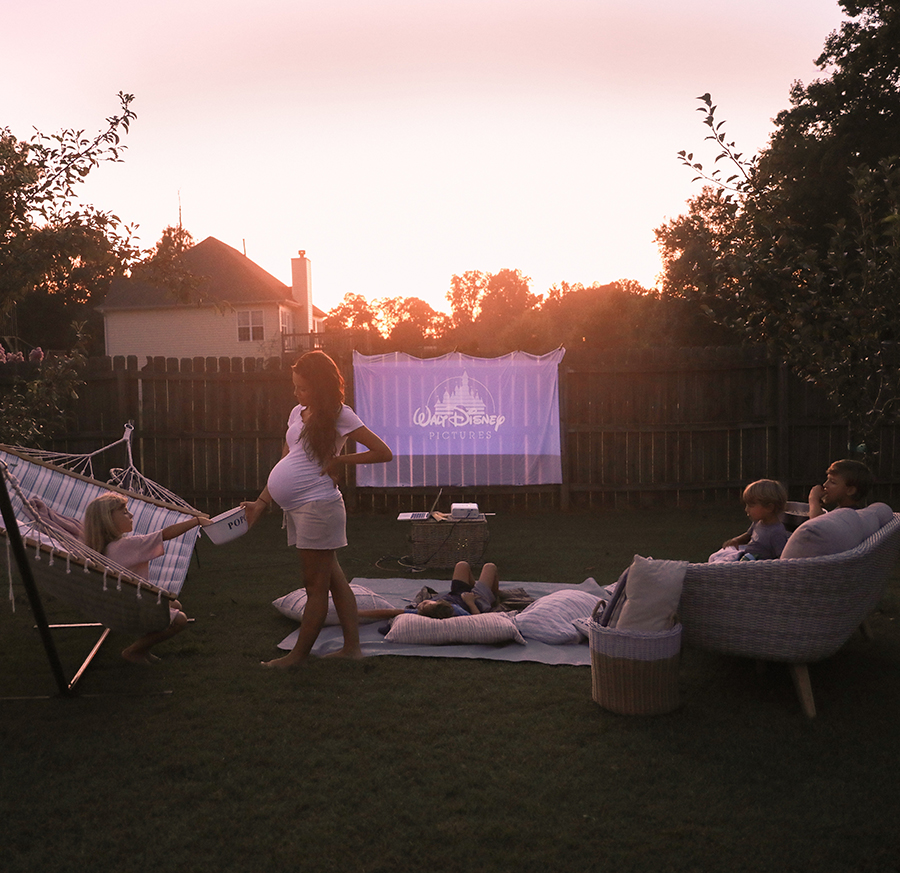 1980s – Present:
Chronicles of Narnia Series
Wild Hearts Can't Be Broken
Pele
Cinderella (2015)
Dr. DoLittle
Secretariat
Secondhand Lions
Enchanted
Homeward Bound
Anne of Green Gables (1986)
Paddington 2
Willy Wonka and the Chocolate Factory
The Greatest Showman
Honey I Shrunk the Kids
Miracle
Nanny McPhee
The Rookie
A Little Princess
Togo
National Treasure Series
Night at the Museum Series
A Little Princess
Mr. Magorium's Wonder Emporium
Rudy

I didn't include the animated and pixar categories as those are already widely known! Any favorites you would add to the list?
As the kids are getting older we find ways to have movie time with just them too so they can pick ones that are more at their age level. I have been surprised at how many of these older ones they have watched together though!
*These are all pretty clean, but use your best judgement of course based on your child's ages! There are some that are probably still best for older ages due to content themes. We try to pre-screen!


                
                


                    
                    
                


            
P.S. I get asked a lot about movie projectors, and this is the projector we usually use to hook up outdoors to a laptop and our wireless JBL speaker for sound!