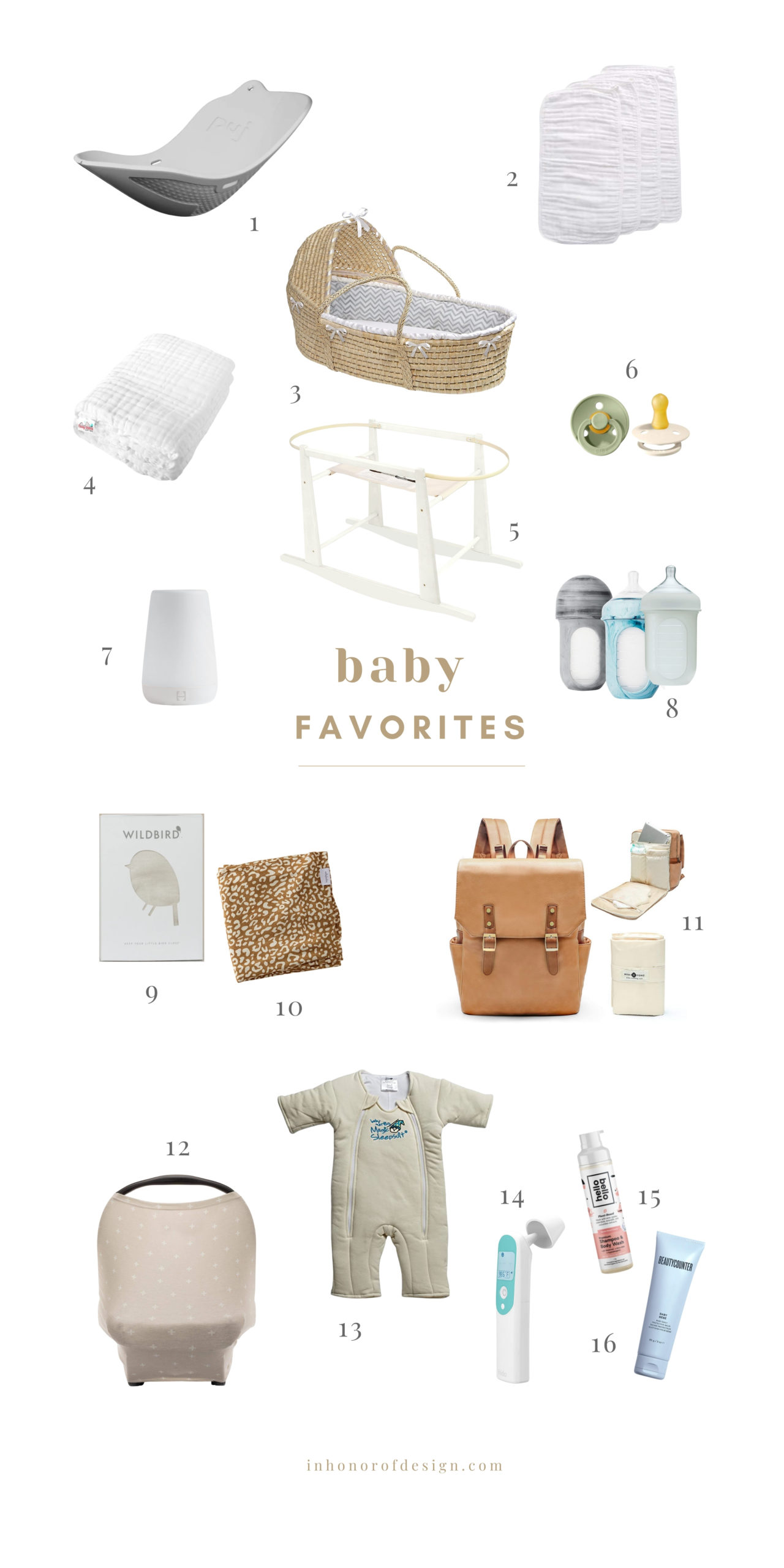 One // Two // Three // Four // Five // Six // Seven // Eight
Nine // Ten // Eleven // Twelve // Thirteen // Fourteen // Fifteen // Sixteen
It definitely took some years into motherhood to realize I didn't need a ton of gear. I didn't use half of the items we had for our first baby. This is a round up of some very favorite items I use for newborns and the first few months for my babies. I didn't include baby swings and such since so many of the designs change frequently.
Some of my favorite swaddles are these muslin blankets and Pehr baby. I keep the bassinet above by my bed the first few months, but it looks like the hooded baskets are sold out. This one is a good alternative.
The diaper bag backback is the only thing I haven't personally tried yet, but looked like a great option for a better price than I usually see. I actually just ordered this organizer to stick in my tote bag.
When Chiara was a few months old and her startle reflex was strong, I started using the Magic Merlin sleep suit. It really helped span out her sleep stretches.
For baby wraps and slings, I used my Solly Baby and Wildbird the most in the first few months. They keep baby nice and snug + close to mom or dad!
Lastly, I had a hard time finding baby wash and shampoo that didn't have synthetic fragrance or known carcinogens. Hello Bello seems to be a great option. Anyone tried their diapers? Was curious about those as well. I use the Beautycounter baby balm as a multi-purpose healing balm for dry or irritated skin.
*Referral links included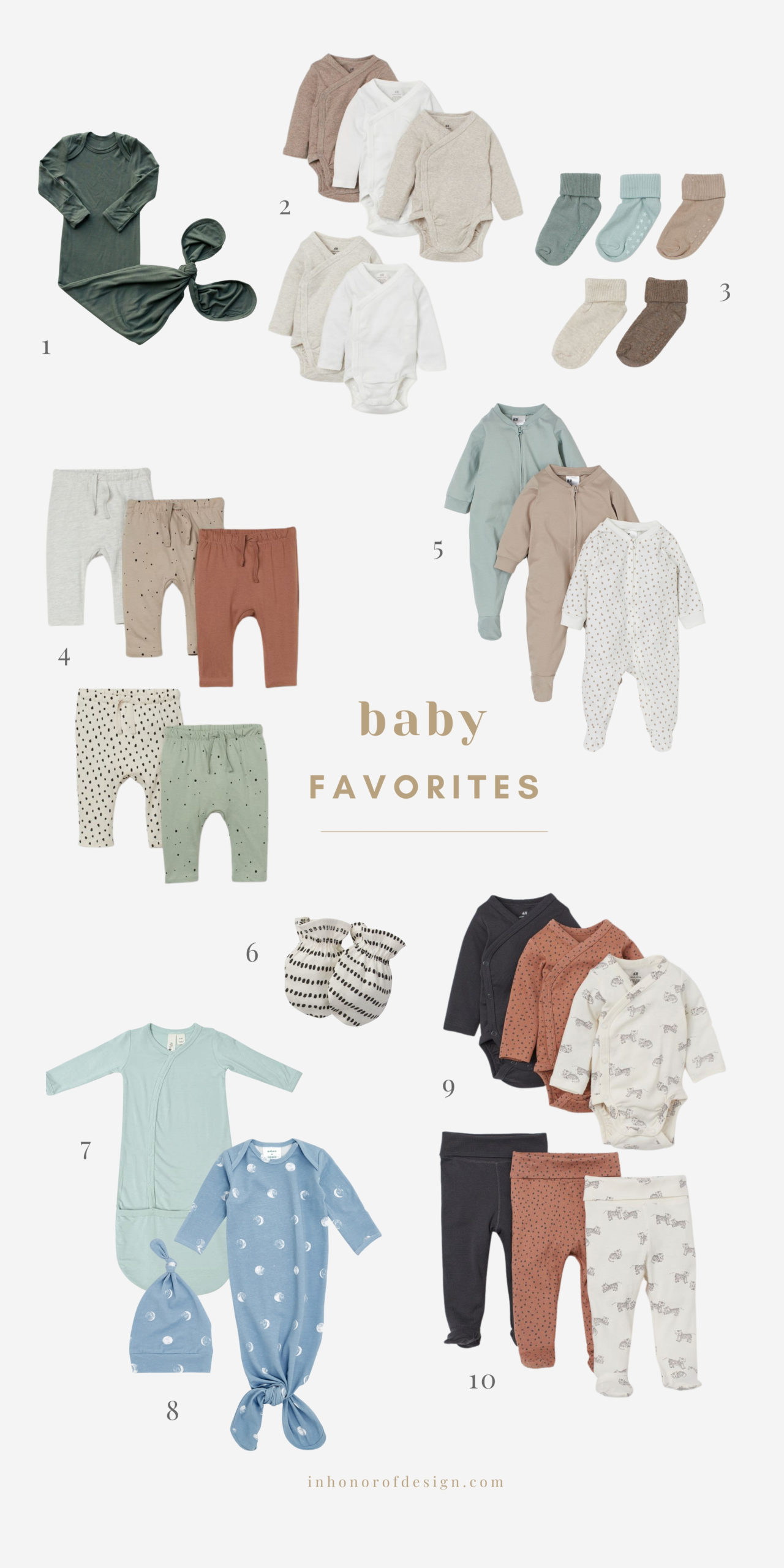 One // Two // Three // Four // Five // Six // Seven // Eight // Nine // Ten
I could not find any of my newborn clothes in our attic after our move, so I speed ordered a few mix and match items for Augustine right after he was born. He received some really great sleepers from friends and family as gifts too so I wanted to share those brands! I think some of the best quality sleepers (and most of them small businesses) that I have used and loved are the following:

Kyte baby
Cozys
Rylee and Cru
Spearmint Baby
L'oved baby
Solly Baby
Aiden and Anais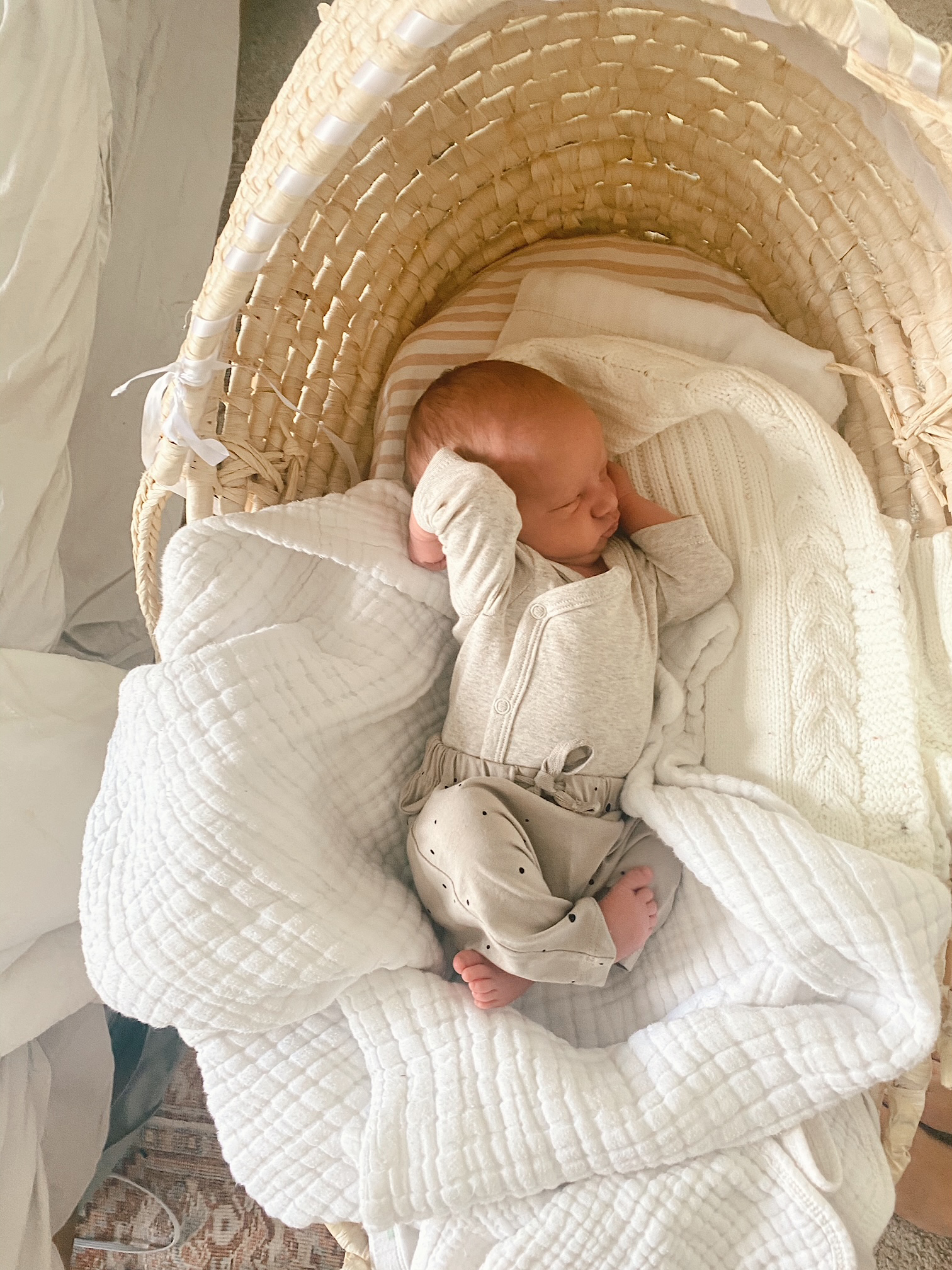 Would love to hear your favorite. baby brands as well! The newborn phase is so brief, so I don't usually buy much. Just enough to wash and repeat throughout the week. I am seeing Augustine become more alert and interactive each day which has us all smitten. For the first time, instead of wishing time would freeze, I am focusing on rest so that I can truly be present to this fleeting time of life. It is a gift I don't want to miss.