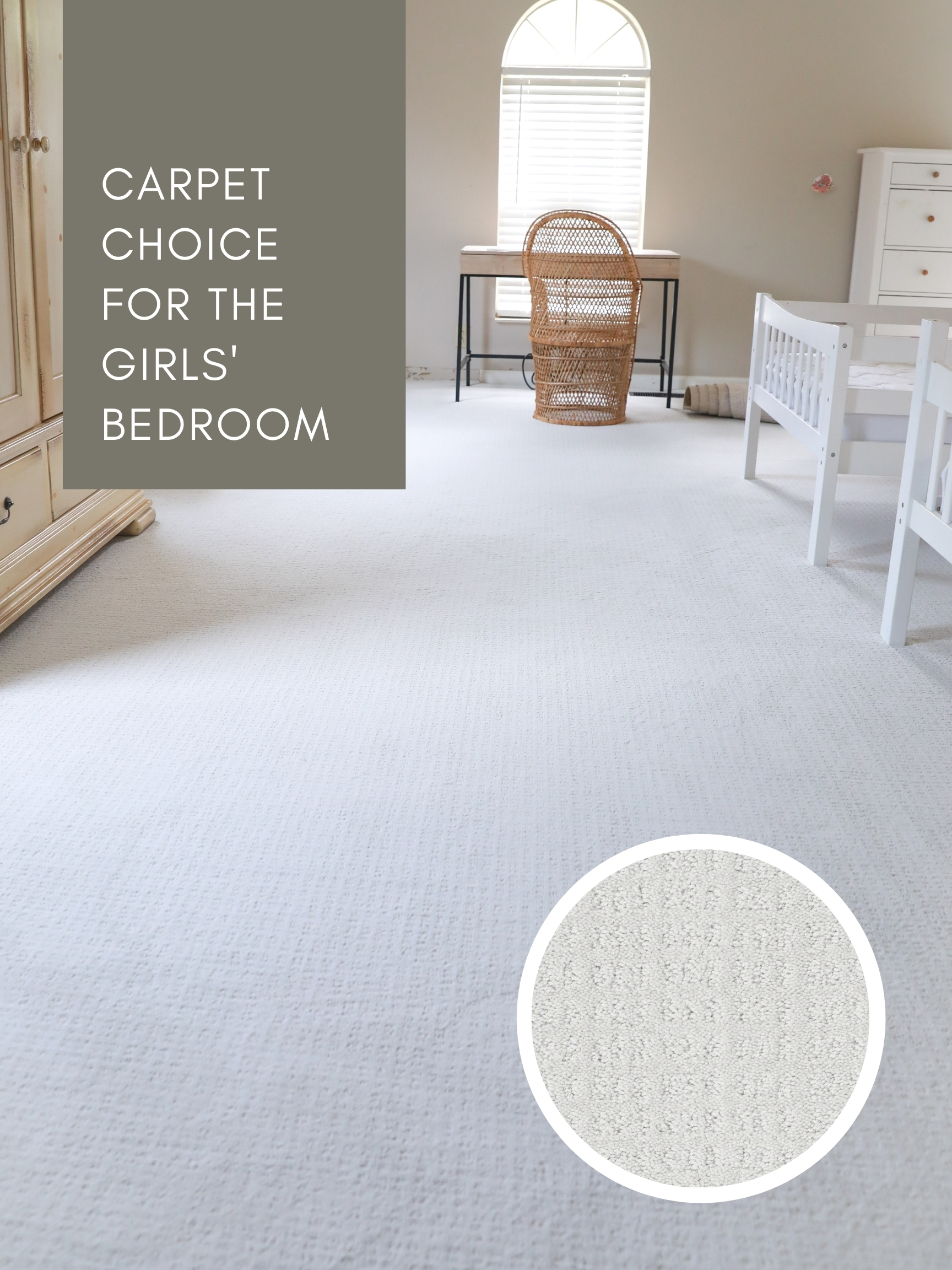 (We have a few posts in the queue while I am on maternity leave! This is one of them. Just updated with pics!)
Our entire upstairs floor had the same carpet when we moved in, and we knew we would need to replace it all eventually. It is over 20 years old, and with pets and kids from previous owners it has a well used and loved state of wear and tear. We debated hardwood, vinyl floor planks, or carpet for this bonus room to bedroom conversion, we are sharing what we landed on.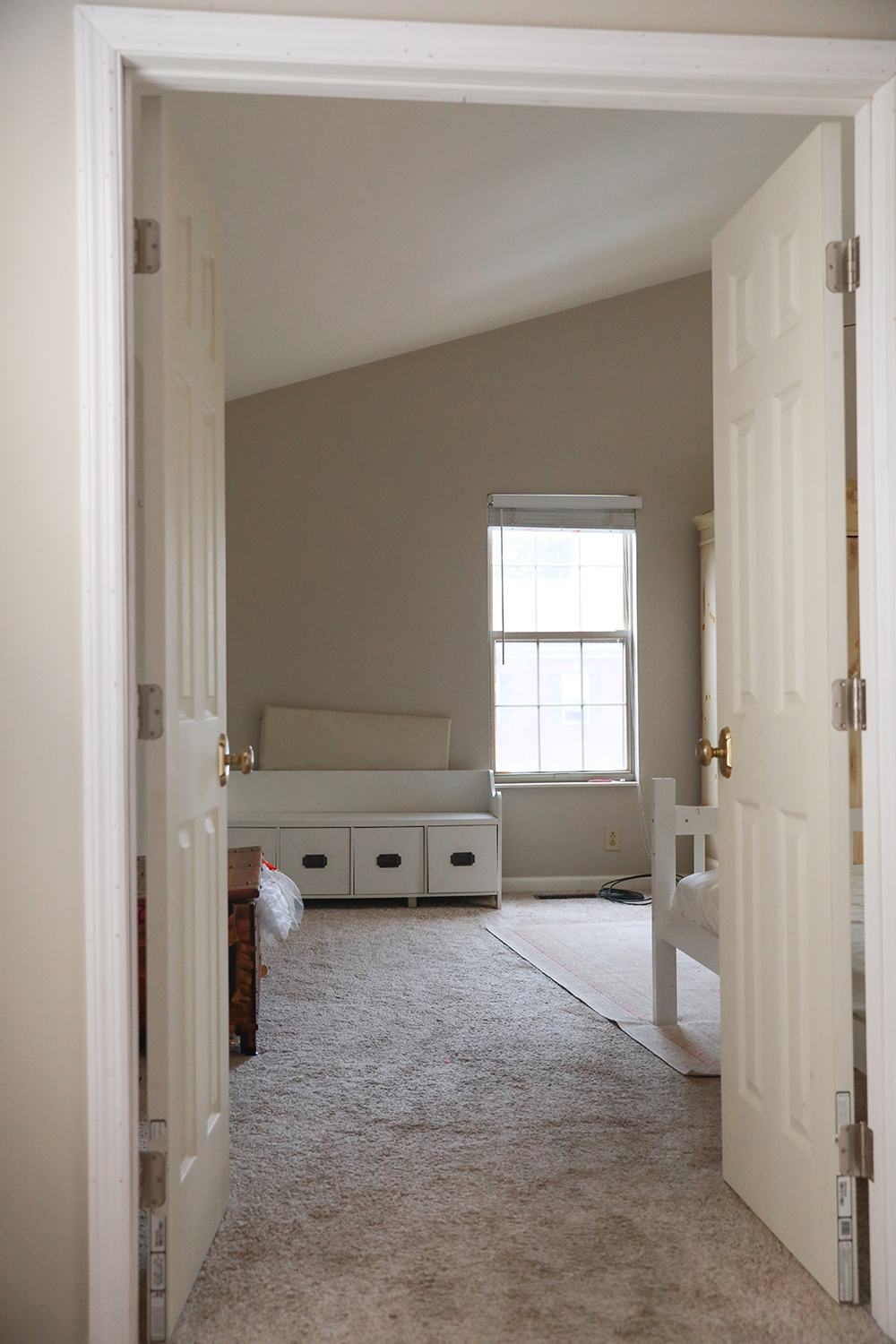 Before view – room entrance. We added these doors recently!
Since it is by far the largest room upstairs, we decided on carpet to keep it cozier. With Chiara moving in eventually, we knew there are still years of playing on the floor ahead of them. I usually love rugs over hardwoods, but cost wise carpet was also a better option!
There have been studies in recent years about the toxins that can occur from off gassing in certain material carpets and carpet pads, as well as the fire hazard they can be. Wool was the safest material option, but of course the priciest (always the case – dang it!), but we found some decent alternatives!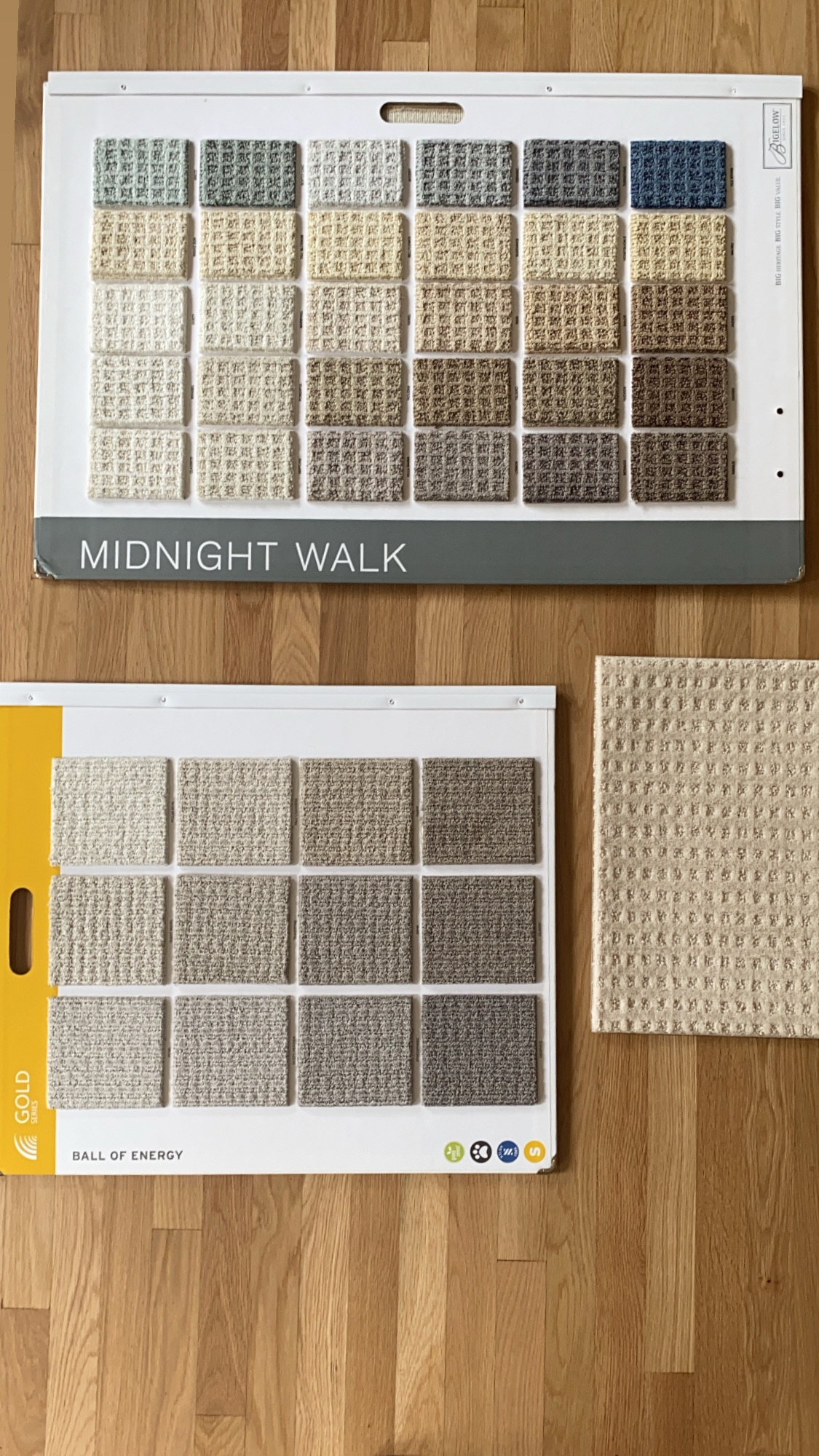 We went to a local carpet company to browse options and take home samples to consider. We wanted the carpet to have some sort of texture pattern so we looked at several that had pile variation (the height of the carpet fibers). Each sample board showed color options, material, price per square foot, and if it was "green select." (Recyclable material, and made from a sustainable or renewable resource. Low toxin.)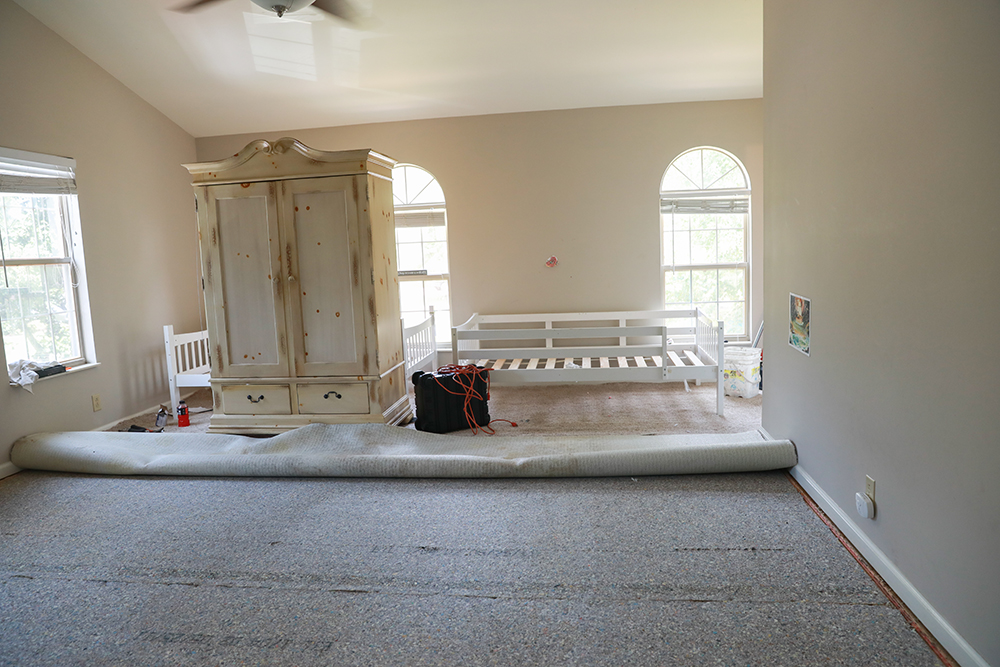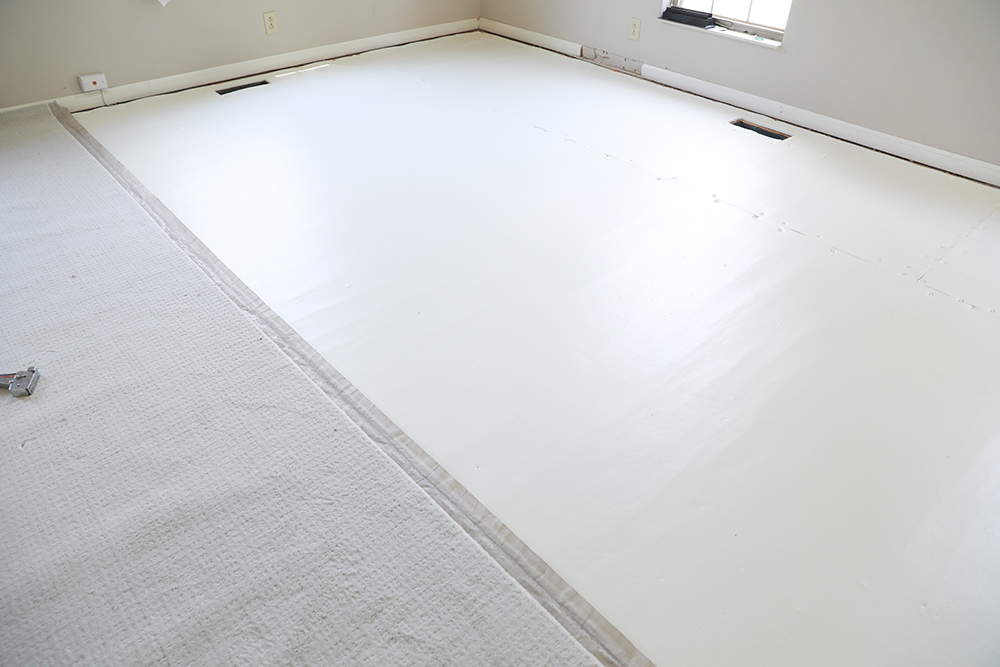 Carpet padding before and after.
As for underneath the carpet padding we replaced the old padding with a water resistant foam option for softer and long lasting quality. Worth the extra cost to avoid stain or mildew issues!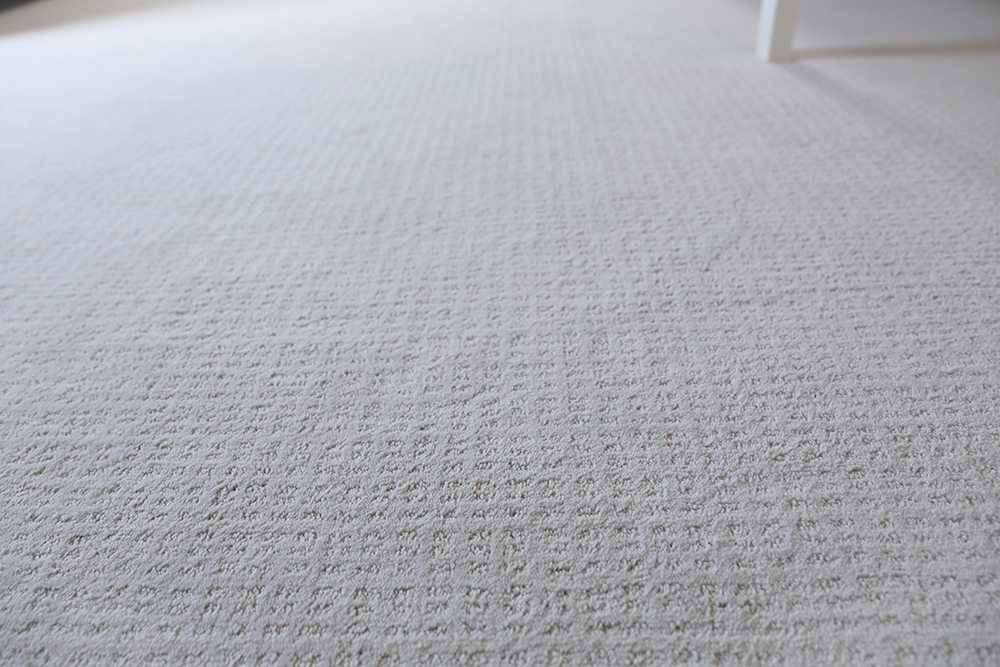 After seeing the different samples in the room next to some paint colors we were considering, we finally landed on the Ft. Riley by Tigressa carpet in the color Stormy Ruins. It was about $3.50 per square foot. The cost to install will vary per state, but the total for us was about $2200 for the entire room + installation. The installation fee included moving furniture out and in, so this was a job we didn't have to lift a finger for. A welcome change with a new baby in the house.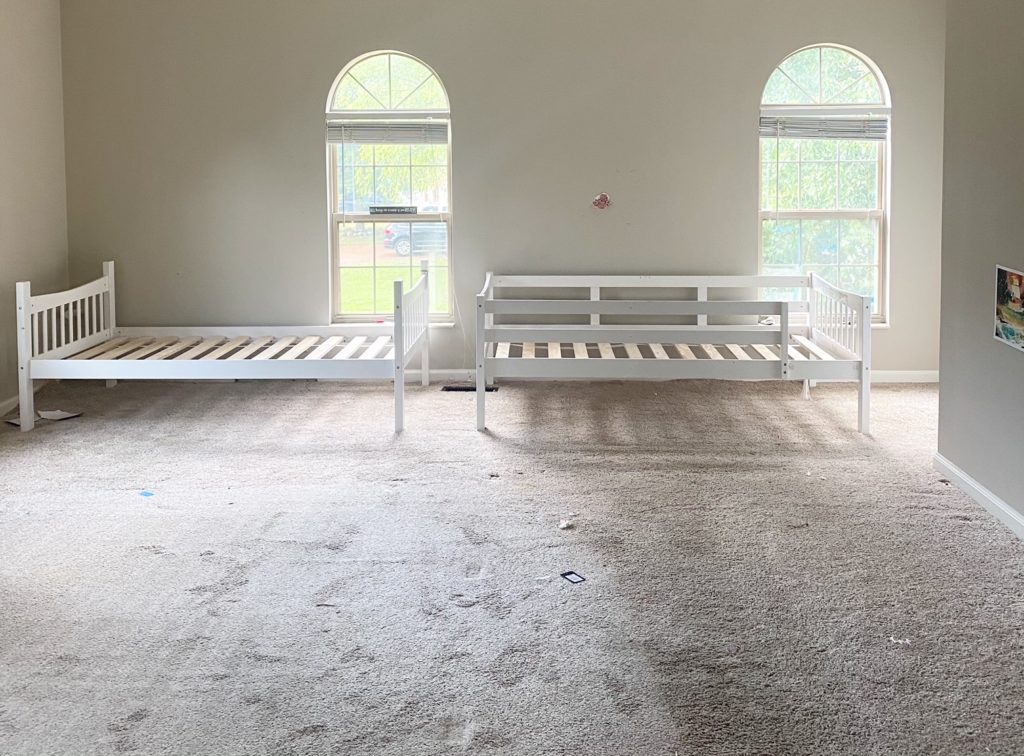 (Before)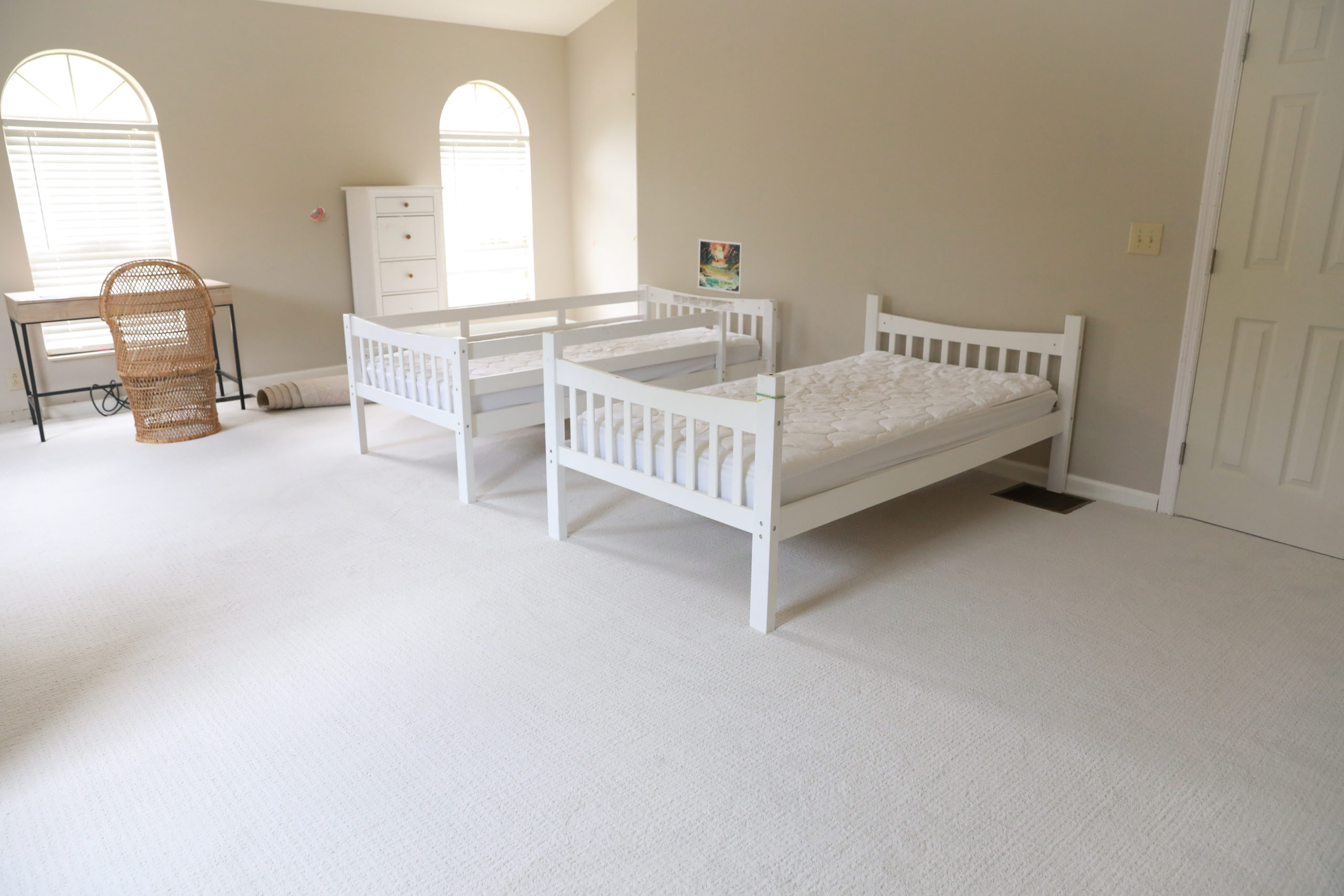 (After)
Depending on where you install carpet, certain materials can wear down quickly if it is a high traffic area of your home. Since this is a space that only the girls are mainly in we knew the carpet would hold up much better here than say, a hallway!
Due to choosing a lighter color (makes the room a lot brighter), I know we will need to do a yearly cleaning for maintenance and upkeep. I haven't decided if we will put an area rug under the beds or not, but either way I am hoping this carpet wears well.
Looking forward to painting the walls next, and the hunt for vintage headboards continues!