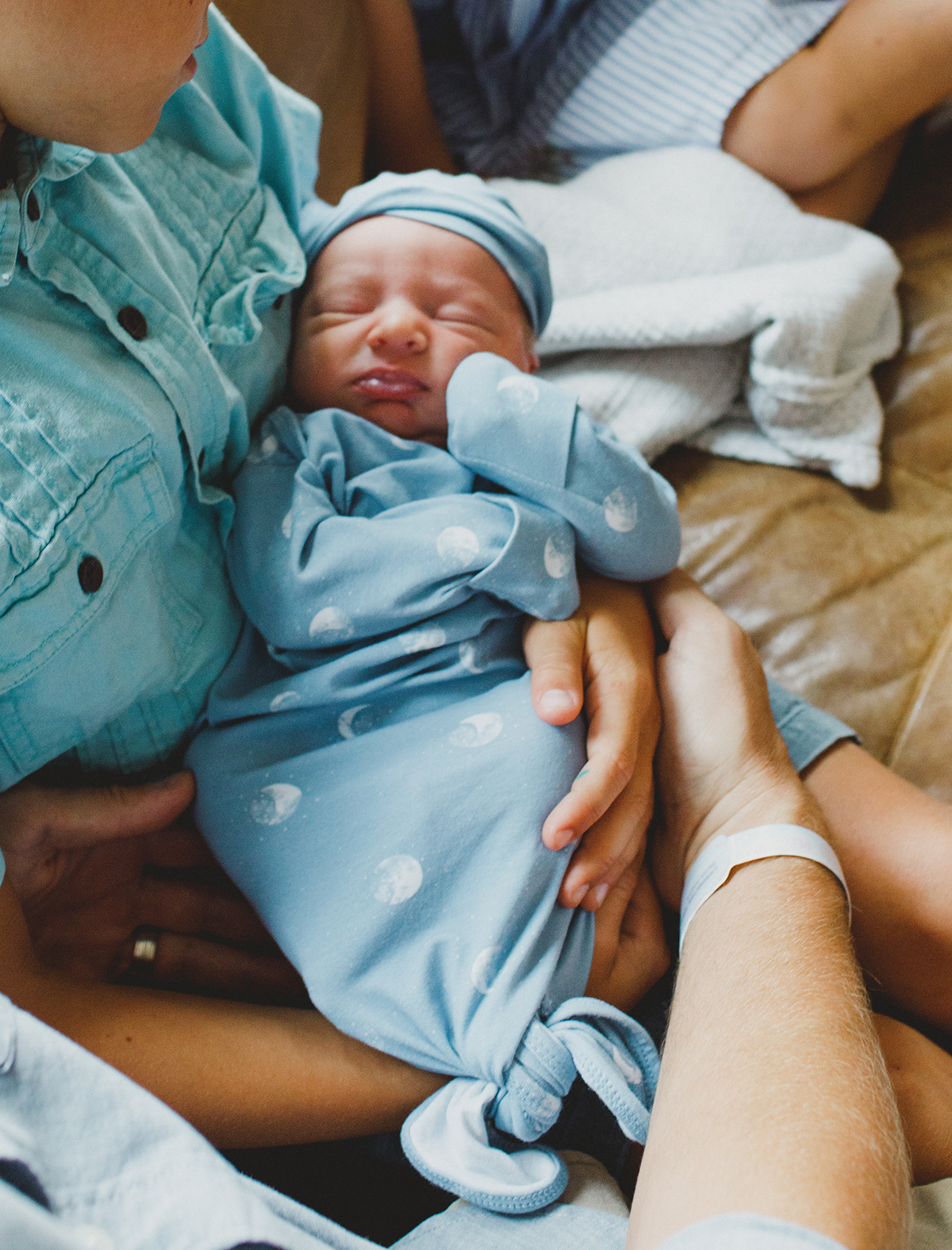 In the early morning hours July 12th, my new SON was placed in my arms. I had a feeling from the start, that this baby was going to be full of the unexpected! I've decided to keep this birth story in it's sacred place between my family and I this time, but I did want to share a few glimpses at his first few days of life. These moments that feel like you can touch the thin veil between heaven and earth, and that bring you to your knees feeling undeserving of such a gift.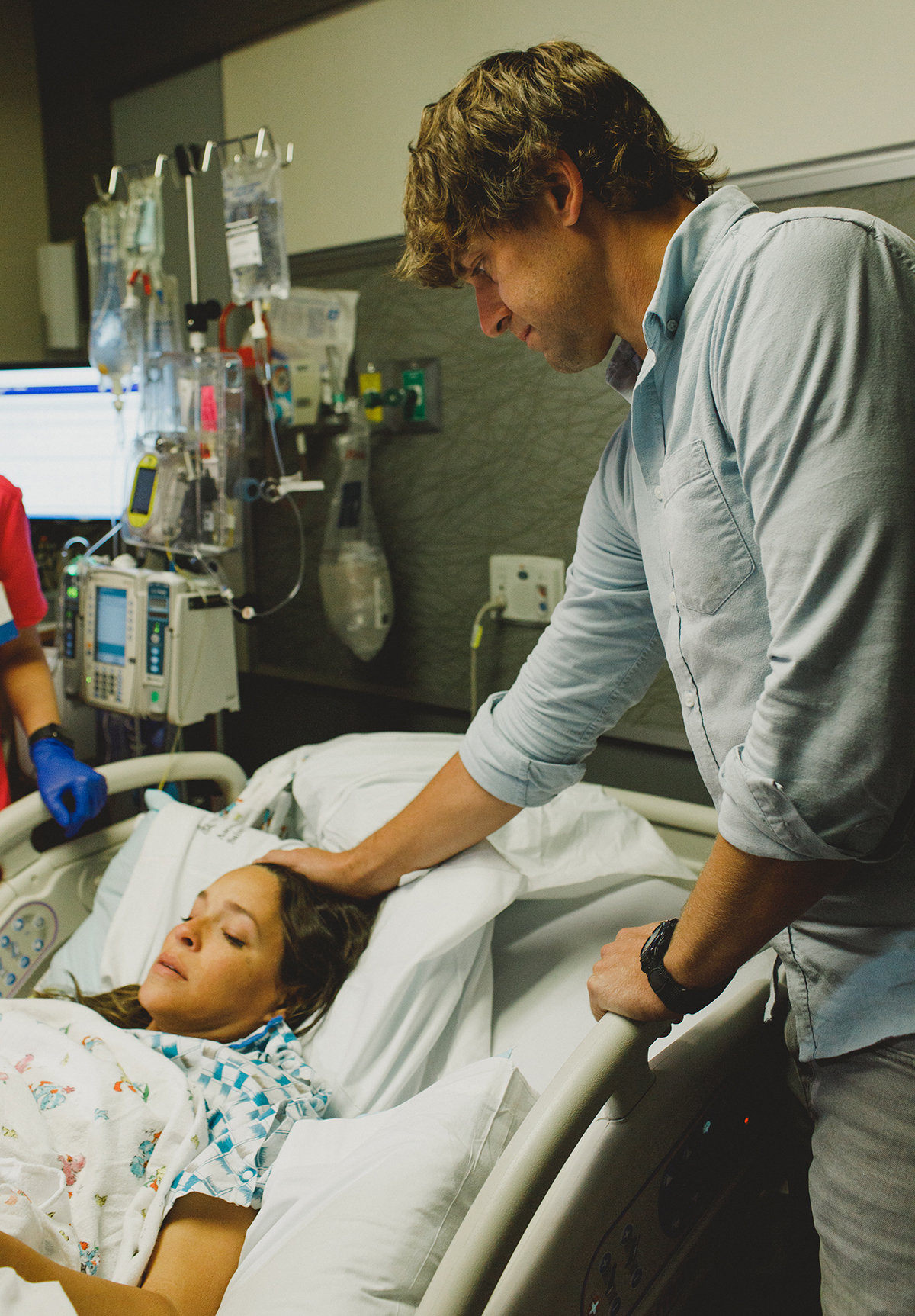 We chose to name him Augustine Jude (pronounced 'Uh-gus-tin'), is a name that was placed on my heart from the early weeks of pregnancy. Two saints we admire. The meaning of Augustine is "magnificent" which seems fitting to what this little one has taught me already about what it means to trust God in the unforseen curves in your life. His brothers and sisters already call him "Gus."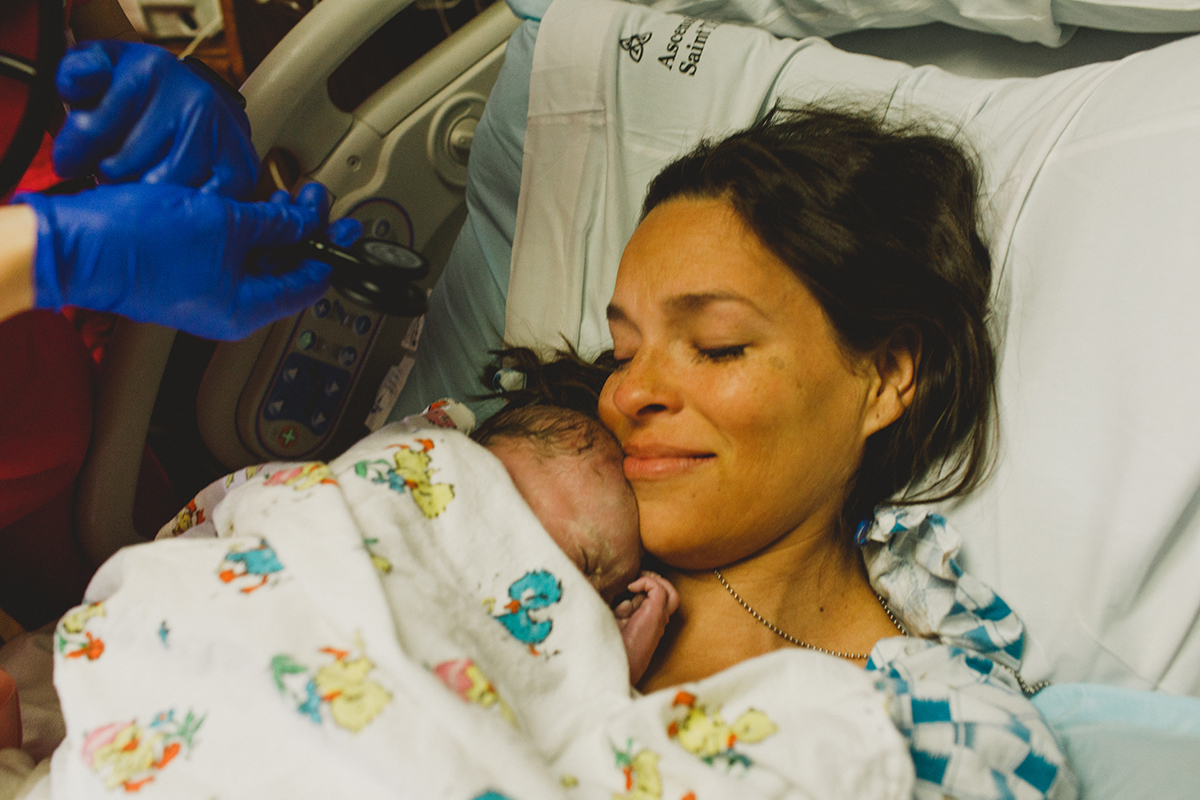 "When we see the face of God we shall know that we have always known it. He has been a party to, has made, sustained and moved moment by moment within, all our earthly experiences of innocent love." – C.S. Lewis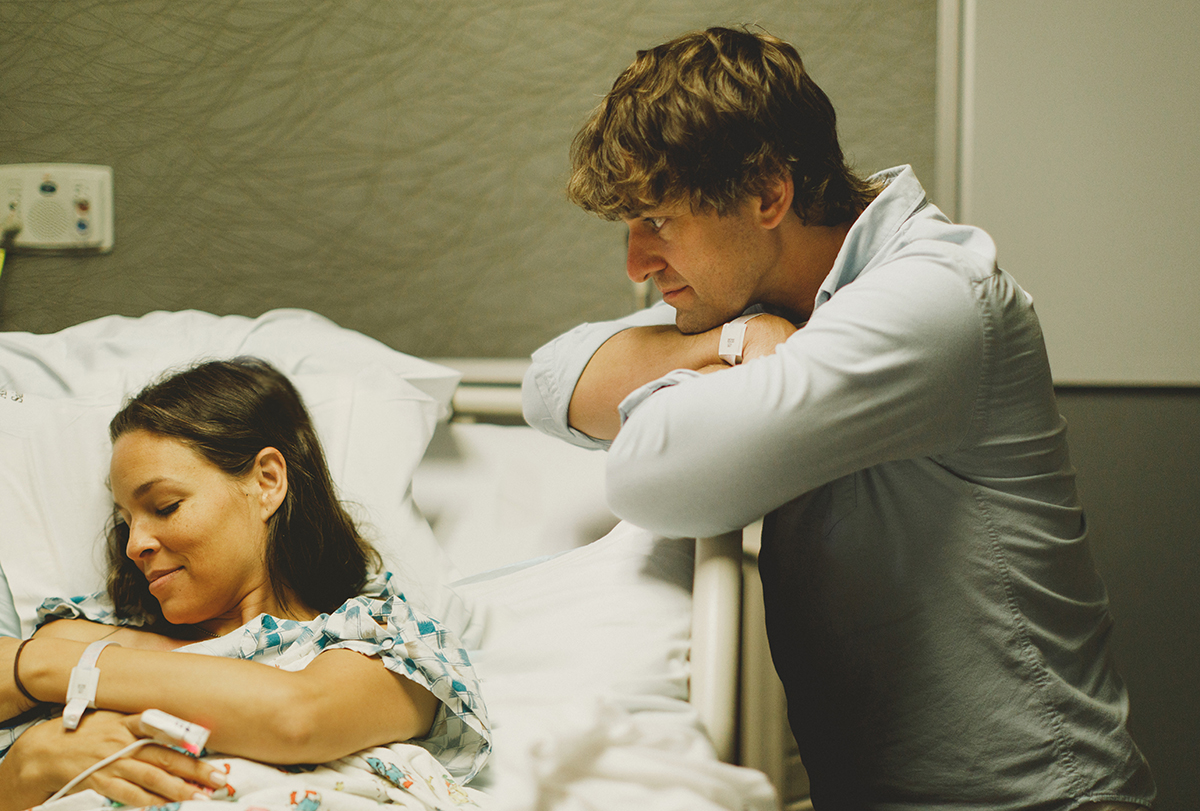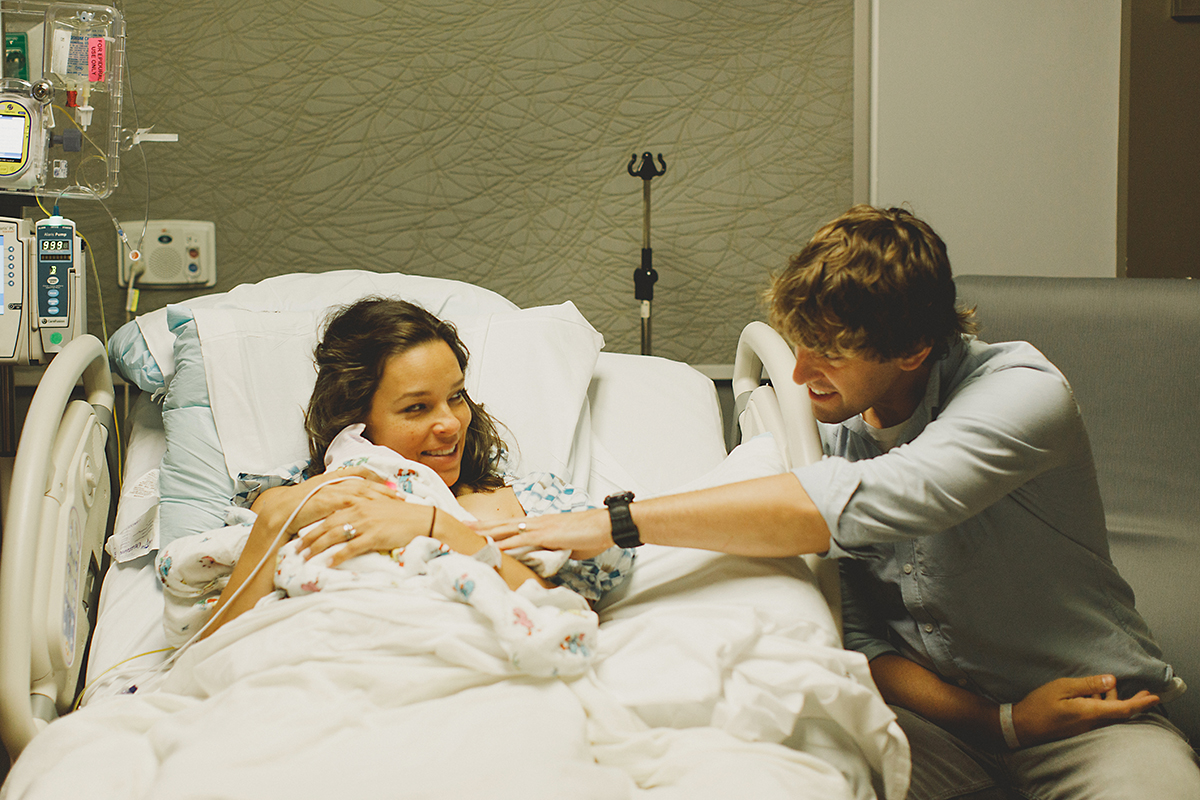 Augustine's birth was one of the most peace filled births we have gotten to experience. (Thank you epidural!) It was very different from my last birth experience. In a way I knew it was exactly as it should be for this time in our lives. I was able to receive him in a place of deep gratitude and awareness.

Seeing the kids greet and welcome him home was of course one of the best moments of life for me. Knowing that he is an irreplaceable part of their lives and they a part of his. Cannot get over the eagerness they each have had to hold and dote on him….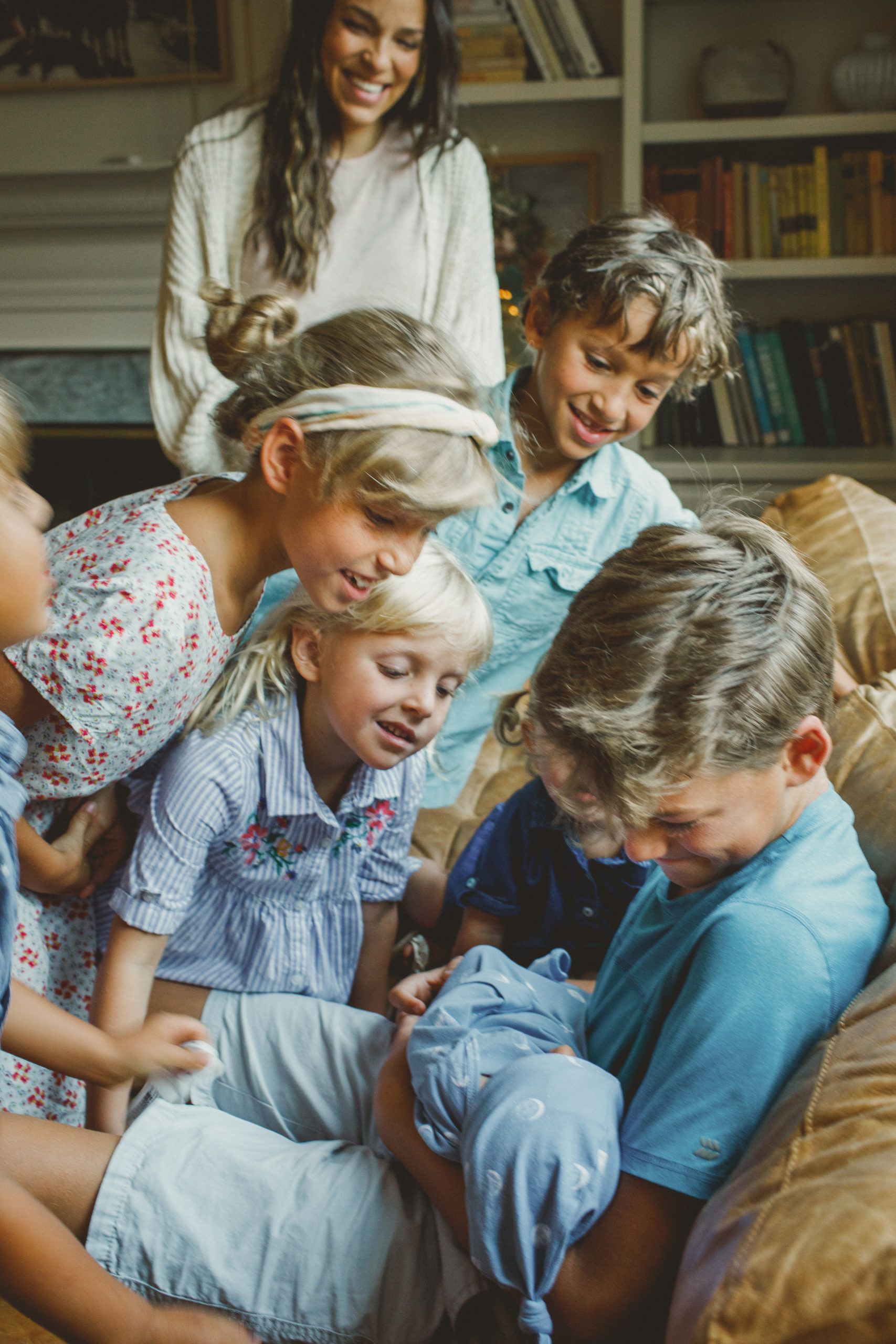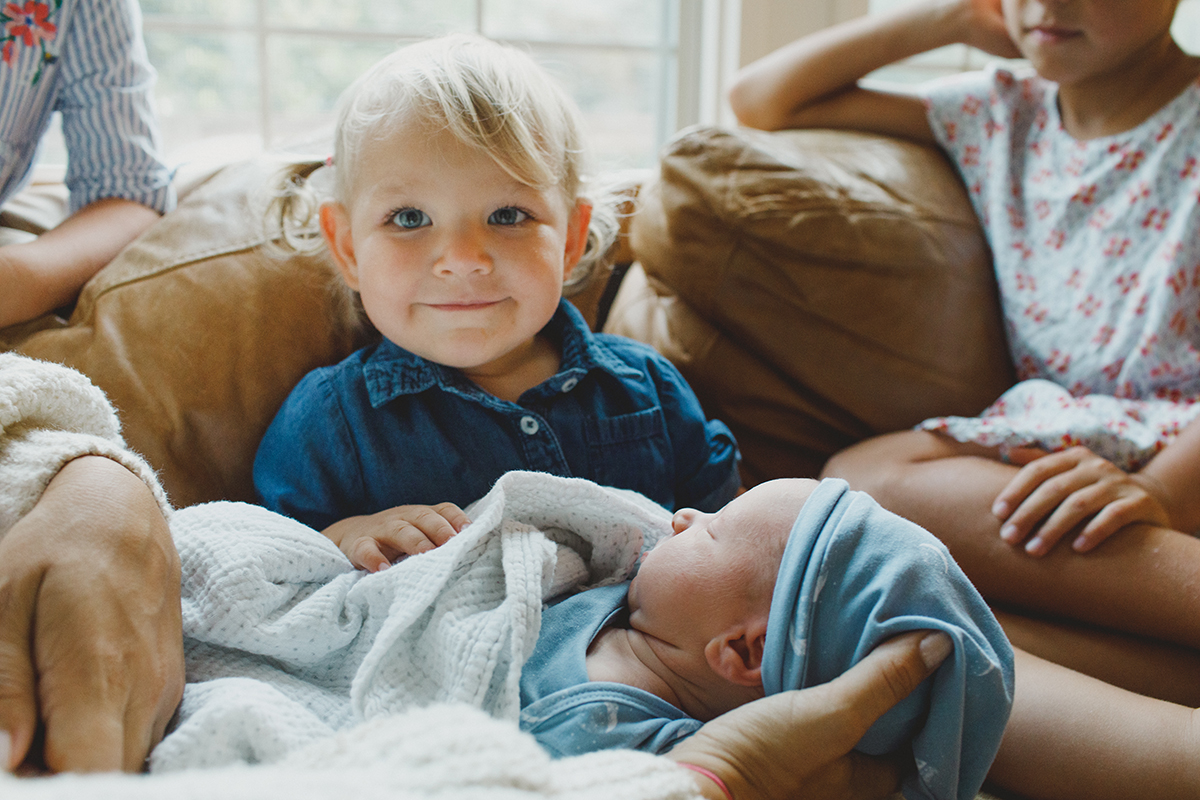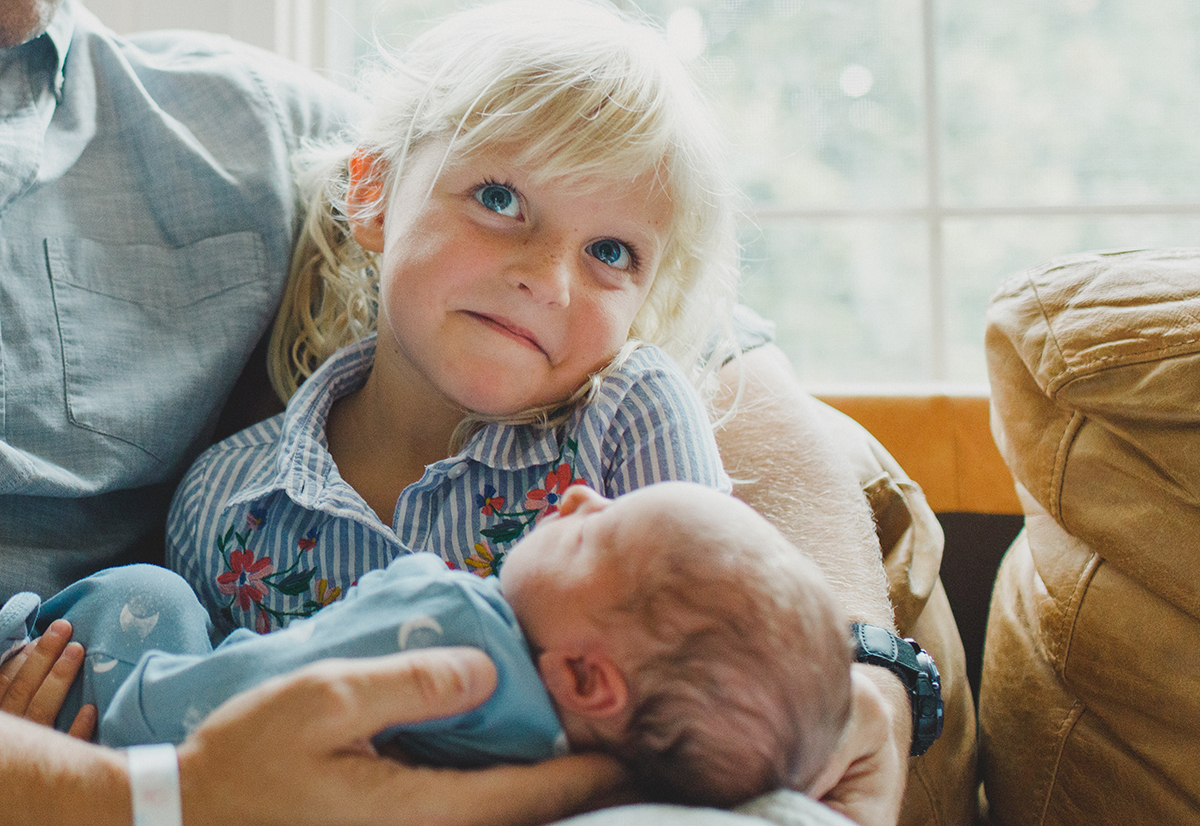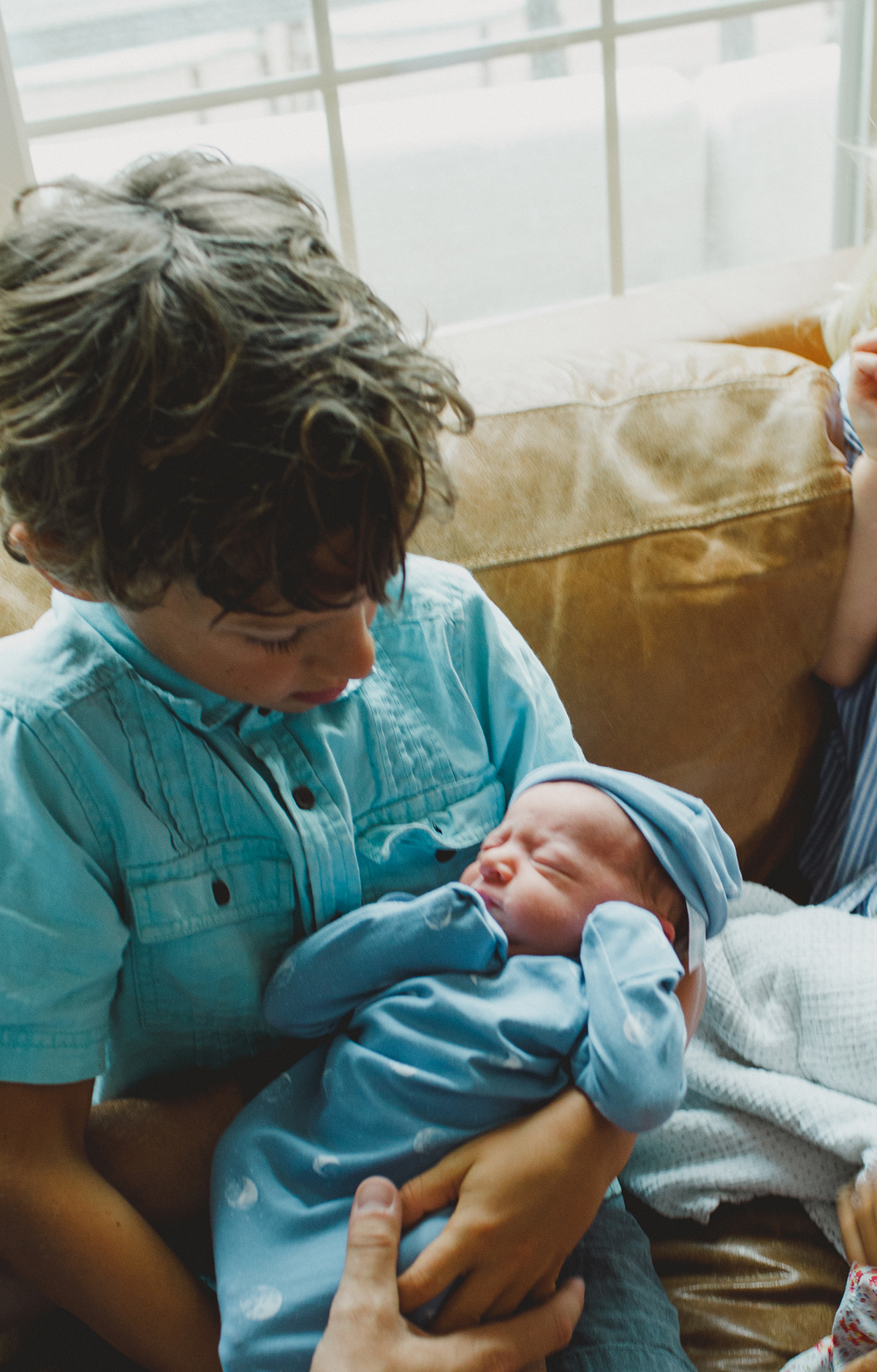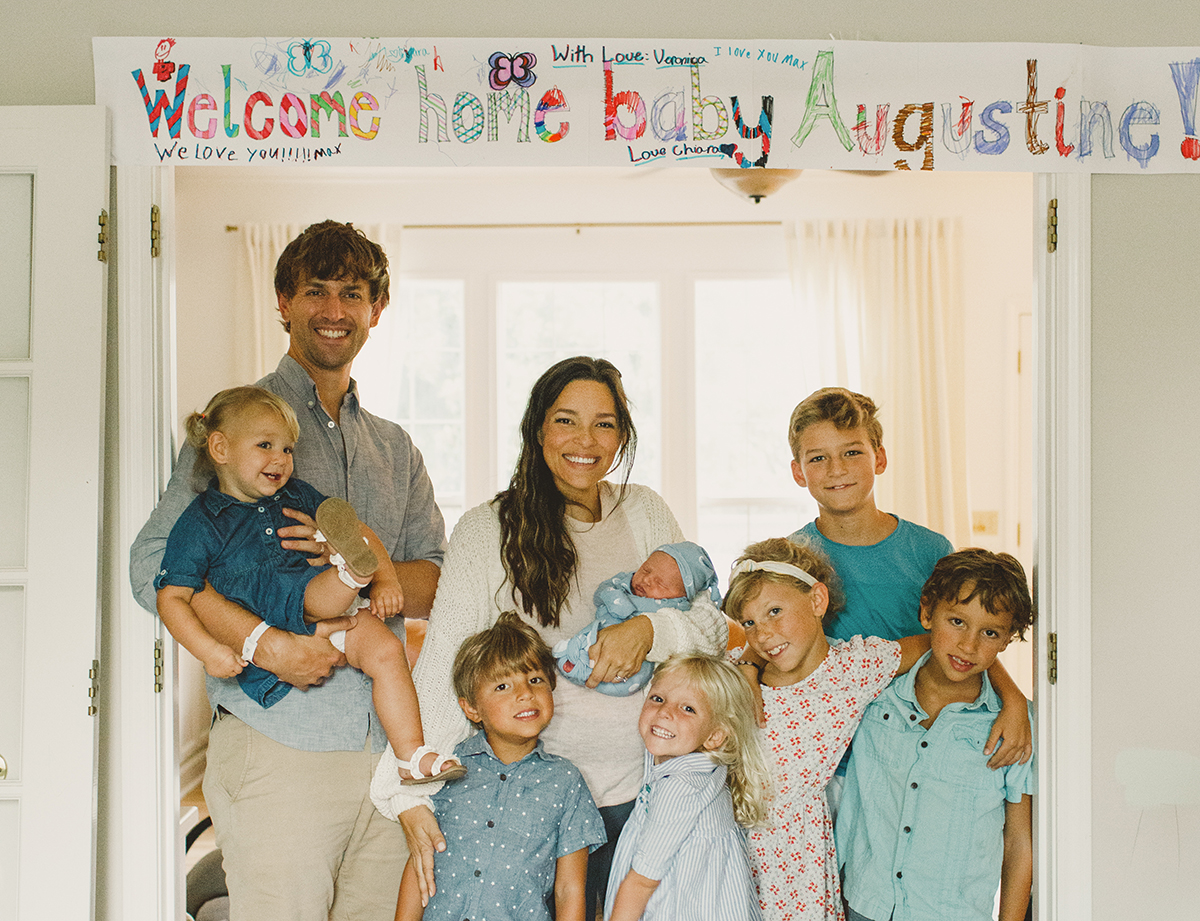 (The kids made Gus this welcome home sign.)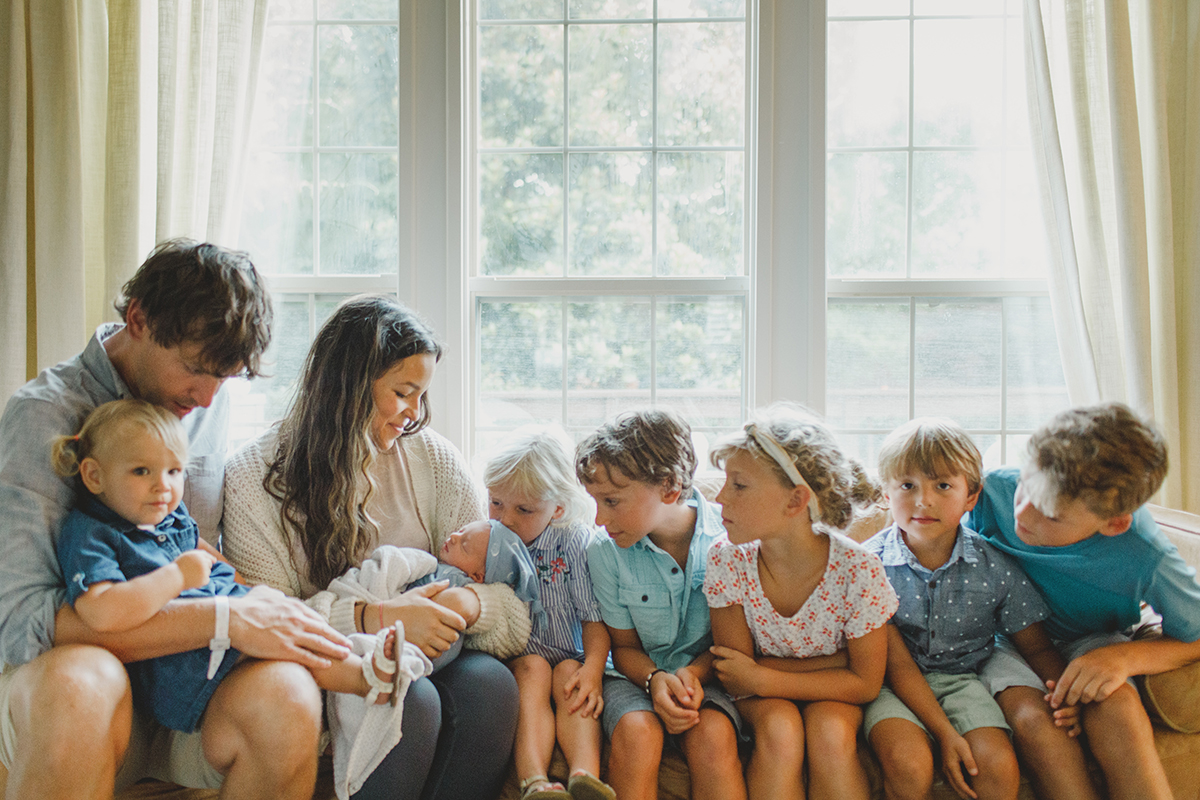 We are now in the adjustment days at home. Since we don't have much family in town Gabe has been managing the crew while I try to rest and recover. He could use a week long nap and a cold brew! I admire him so much for the way he cares for us.
We are really grateful to the IHOD community for the love and support you have shown us throughout our family story. Thank you so much!
Joy Prouty is the talented photographer and videographer who captured these moments exactly how they felt for us.