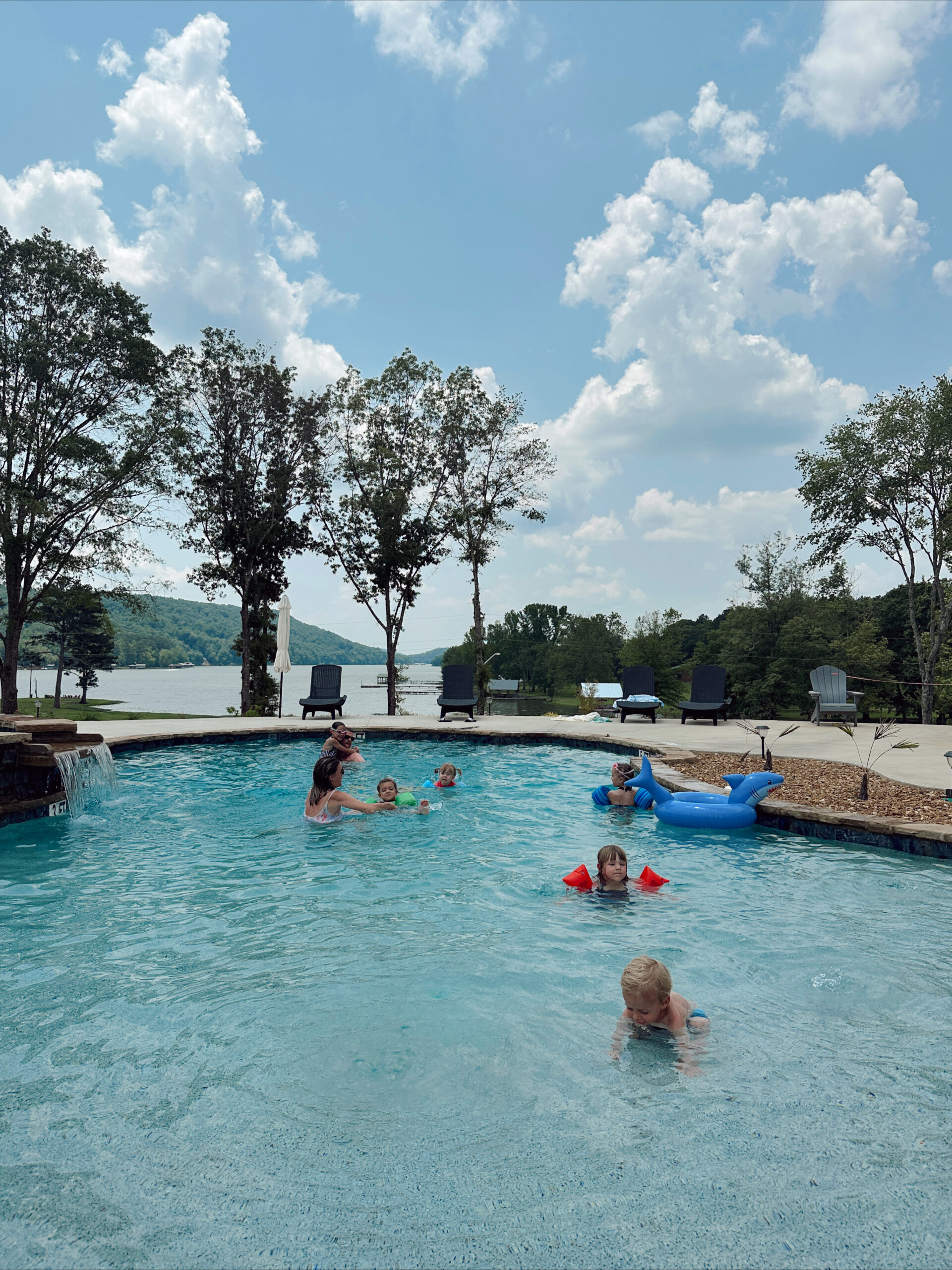 This was the first summer in a while we haven't had weddings or other big events in my family so we planned a big reunion on the lake! It was such a good experience thanks to a lot of teamwork in the planning! In case you are also planning a family reunion, I wanted to share some of the details, games, meals, and ideas that were a hit for us!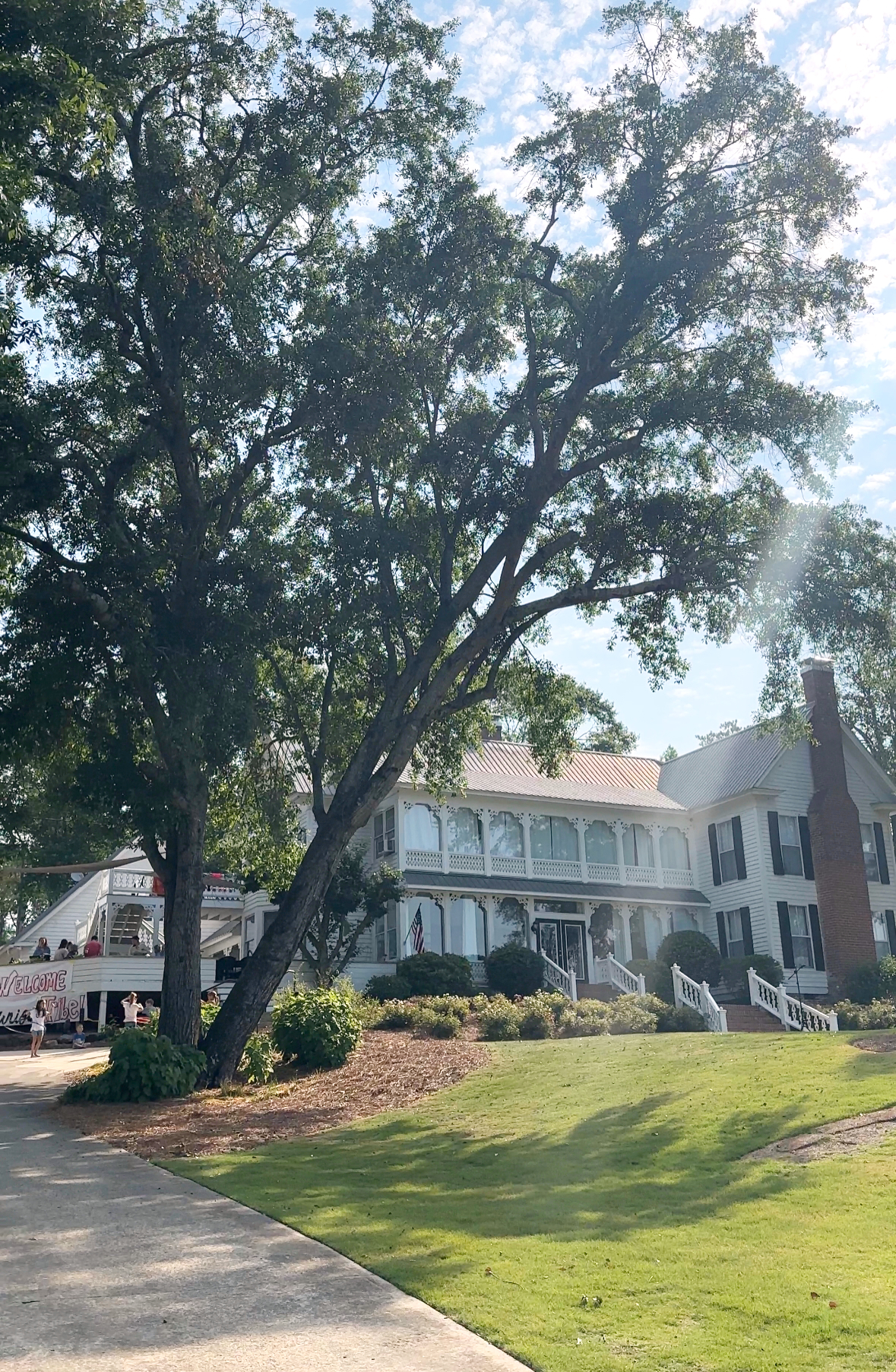 A big welcome banner was so sweet to drive up to! Made by my sister's family.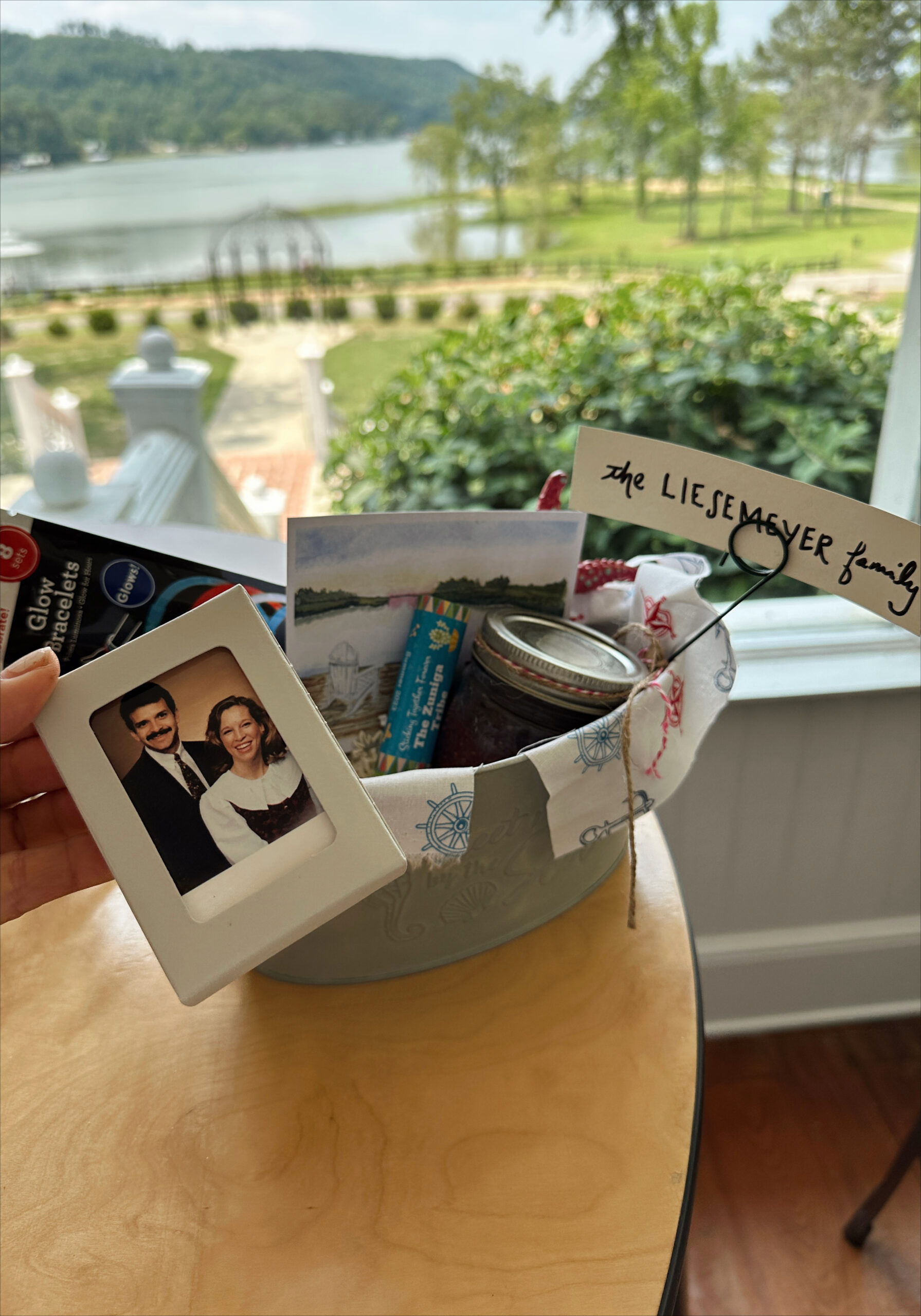 My sister Maria surprised everyone with these welcome baskets – she has a gift for hospitality! It included glow sticks, a vintage pic of my parents on a deck of cards that read "the real deal" (new life goal: make it on a deck of cards), packs of gum with a custom wrapper that read "sticking together forever", a postcard of where we were staying, and homemade jam because she's Maria. (It was amazing.)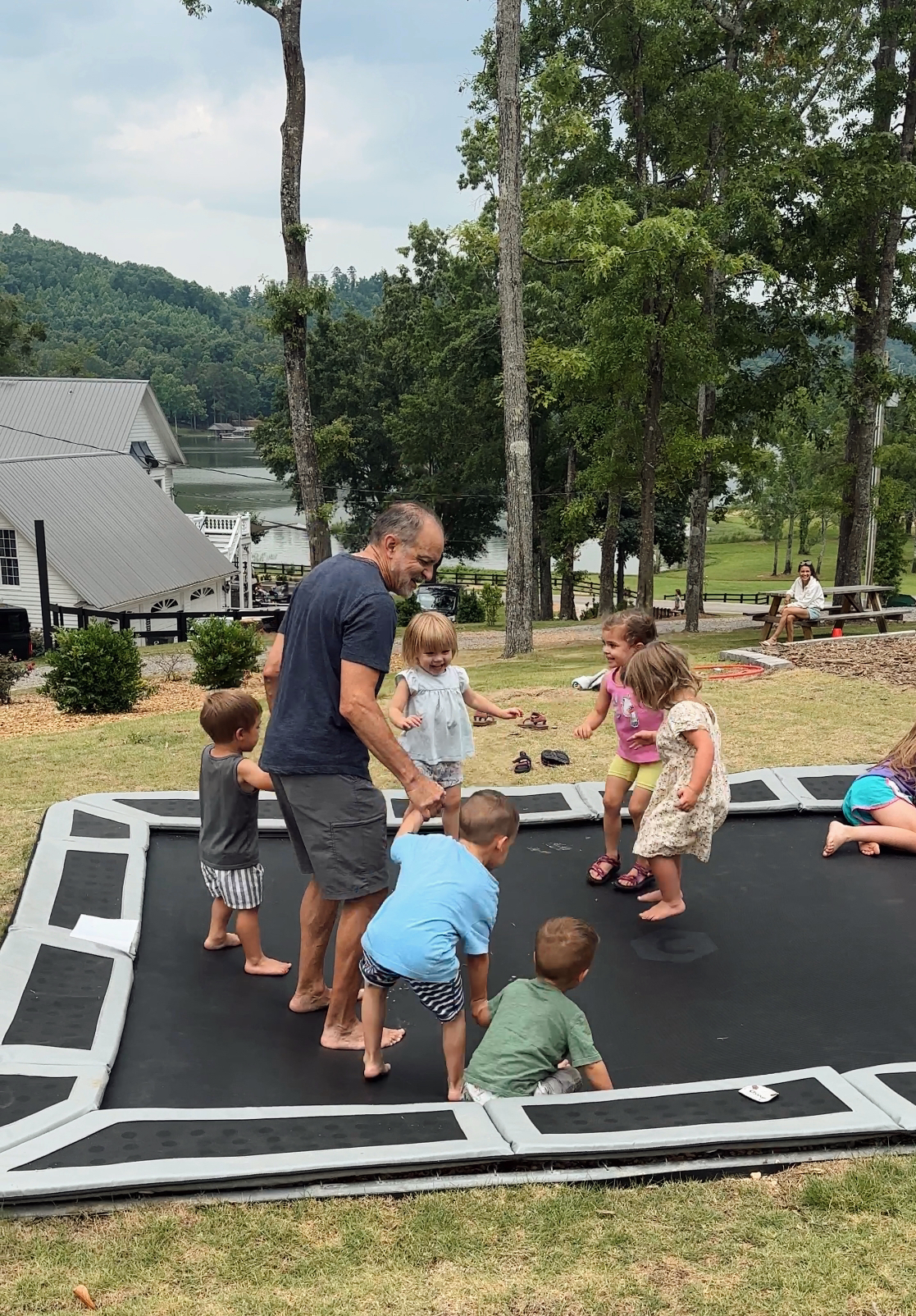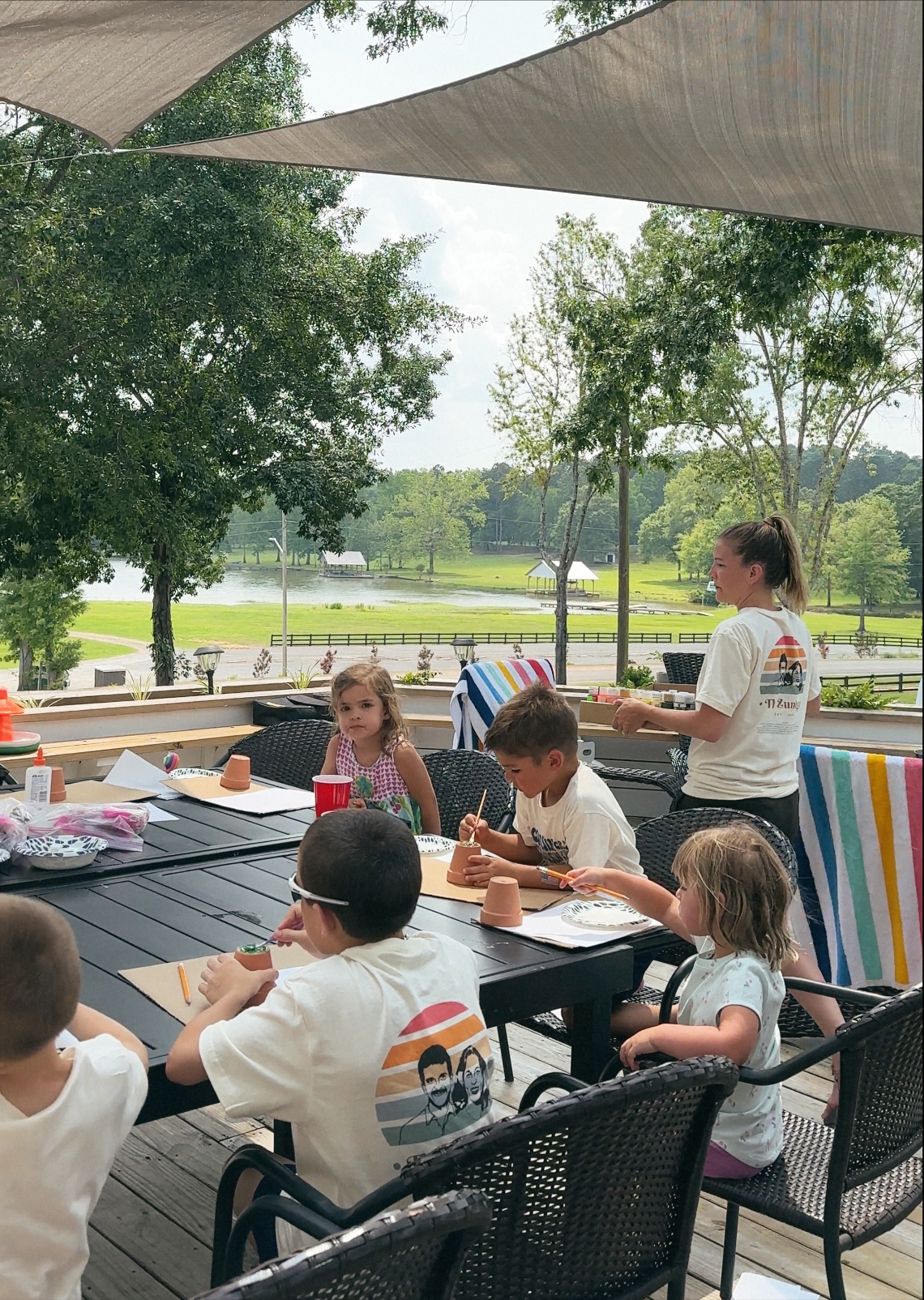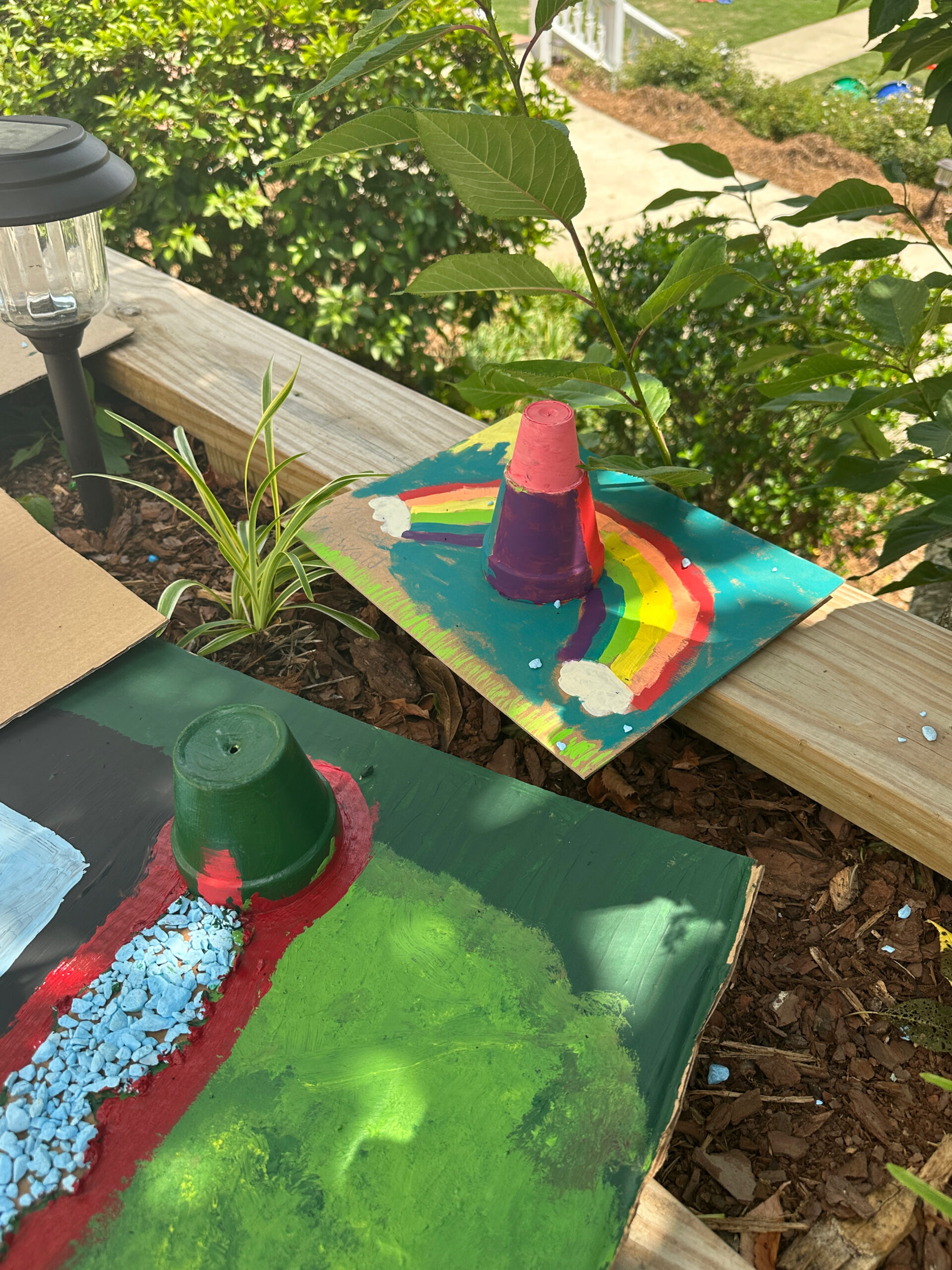 Kids craft afternoon – My sister Jana planned a craft afternoon for the kids. She brought paints, mini flower pots, and other craft supplies like feathers and pebbles so they could make fairy houses and hobbit houses. They were entertained for hours!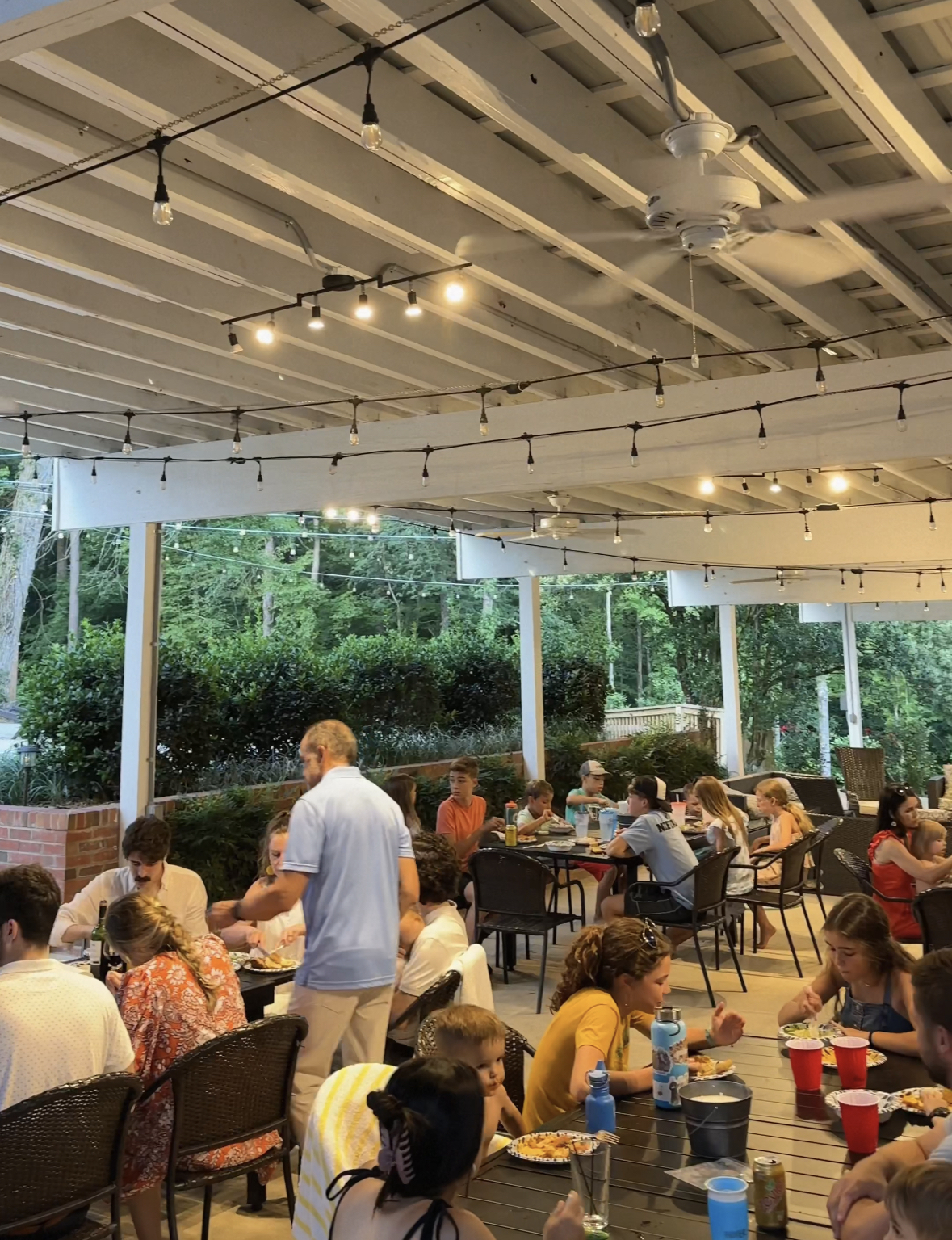 We divided nights between families for dinner meals. This made it easier to plan and prep for a large crowd, and you only had to cook and clean up once! We had 5 total dinners with a few couples or individuals prepping and serving per meal. My sister Maria is a mastermind of planning portions and prepping food ahead of time. She added so much goodness through food for us all!
DINNERS:
– BBQ Chicken Wings, Crockpot greens, Hashbrown casserole for adults and chicken nuggets and macaroni and cheese for kids. Dessert: Peach Cobbler
– Lasagnas, Dinner rolls, salad. Dessert: Cookies and cobblers
– Hamburgers, hot dogs, veggie platters, potato salad, and watermelon. Dessert: Cookies
– Burritos (taco meat and beans and all the toppings), rice, refried beans. Dessert: Ice cream sandwiches and popsicles.
– Pizzas! Dessert: S'mores
We all brought groceries for our own lunches and breakfasts, but several people also pre-made breakfast casseroles to share!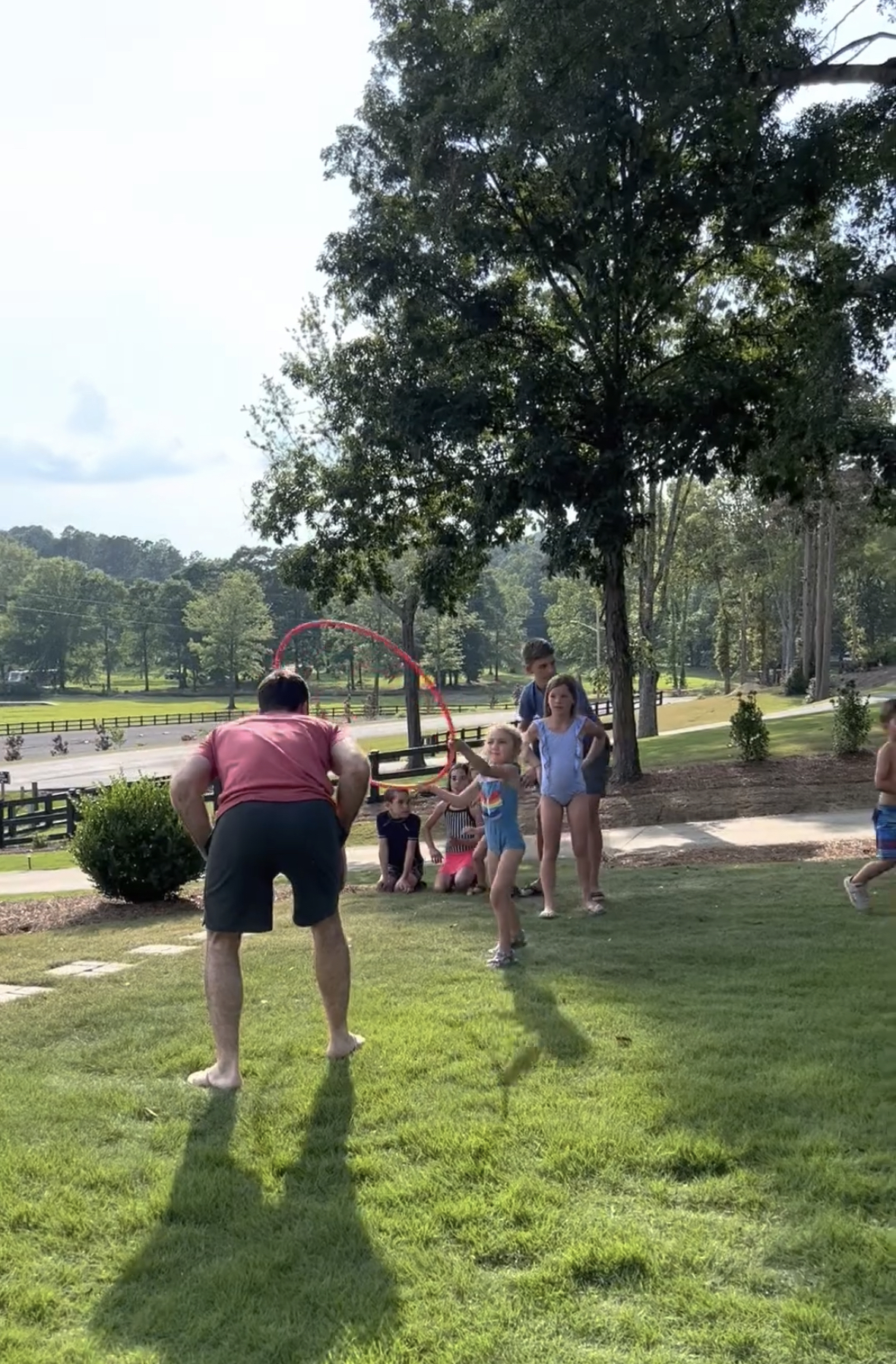 Cousin Olympics – I wish I had more photos for the cousin relay games! There are so many simple and fun options that doesn't require a ton of gear. My sister in law Cassidy, Angela, and I divided the kids into 4 teams with older cousins leading the younger ones. Winning team got small prizes and everyone got popsicles at the end!
GAME IDEAS:
– Ring toss over the uncle – Toss hula hoops over the uncle until it makes it over. Each player must do this once.
– Shoe scramble – We gathered all sandals and tossed them together on the other side of the lawn. One person from each team runs to the other side to find their shoes and runs back to tag their next teammate. First one to finish their whole team wins!
– Duck duck dump – Same rules as duck duck goose, except the person tagging heads dumps a cup of water on the goose they choose. (Since it was so hot this was a problem for no one. ha!)
– Wet T-shirt race – Race to the finish line and back wearing a cold wet t-shirt. Pass to the next team mate until all players have gone.
– Beach ball run – Two players must hold a beach ball between each other and run to the finish line and back without dropping the ball. If it drops they have to start over.
Outdoor activities – My sister Ange is master of lifesaving ideas – including fun for the kids. She brought extra things to do when there was lag time before dinner or pool time. Bubble wands, mini blow up pool for the toddlers, pails and shovels for the sand, hula hoops, frisbees, etc.
The adults also had a lot of fun playing cornhole and pickle ball! We brought our own sets!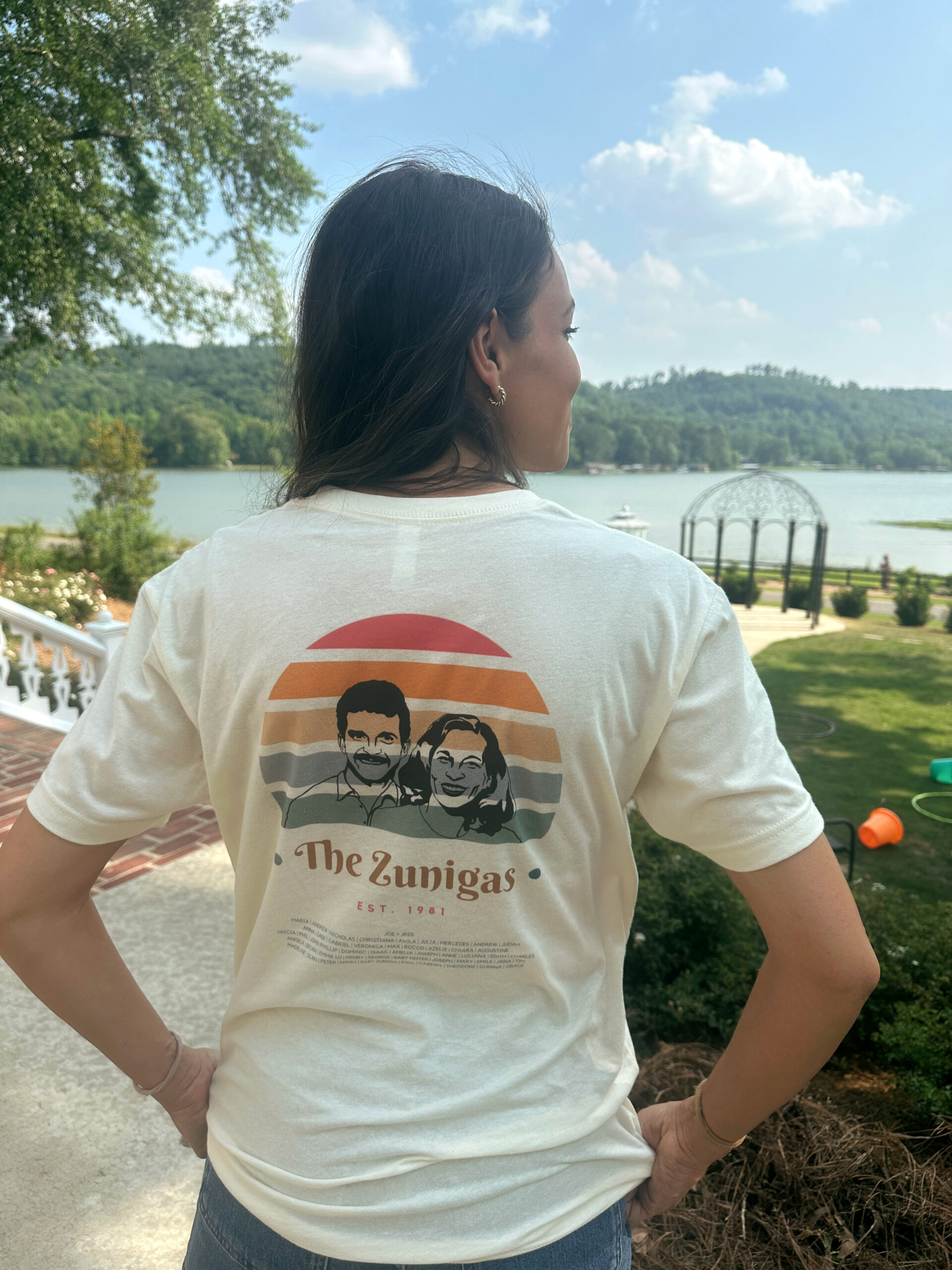 Reunion Tees – My sister Grace in high school designed these reunion tees! It includes the year my parents got married and everyones first names written underneath. I love it so much! These were printed through a local printer. Check out options in your area- surprisingly affordable!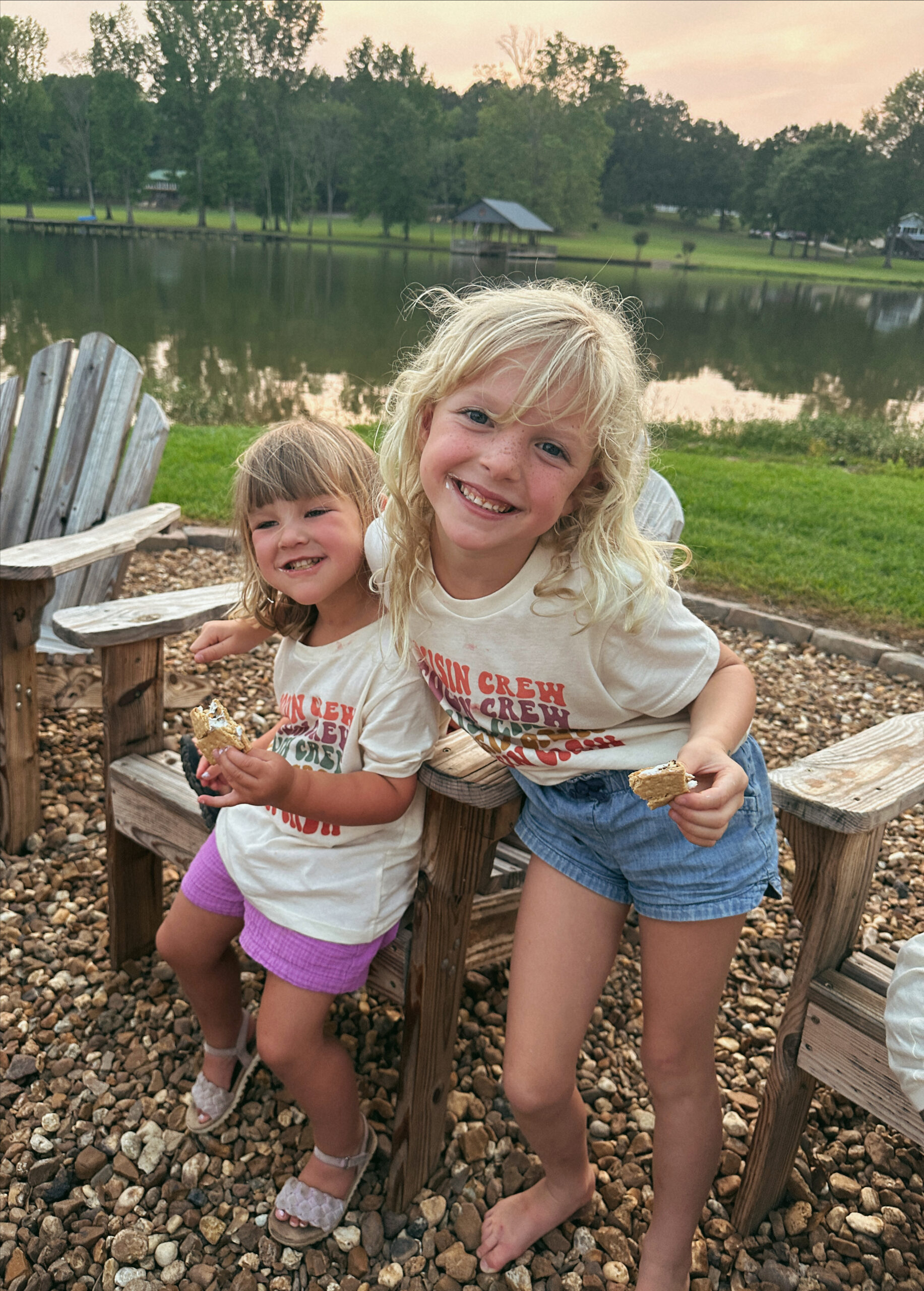 All of the cousins wore these sweet cousin crew tees from etsy!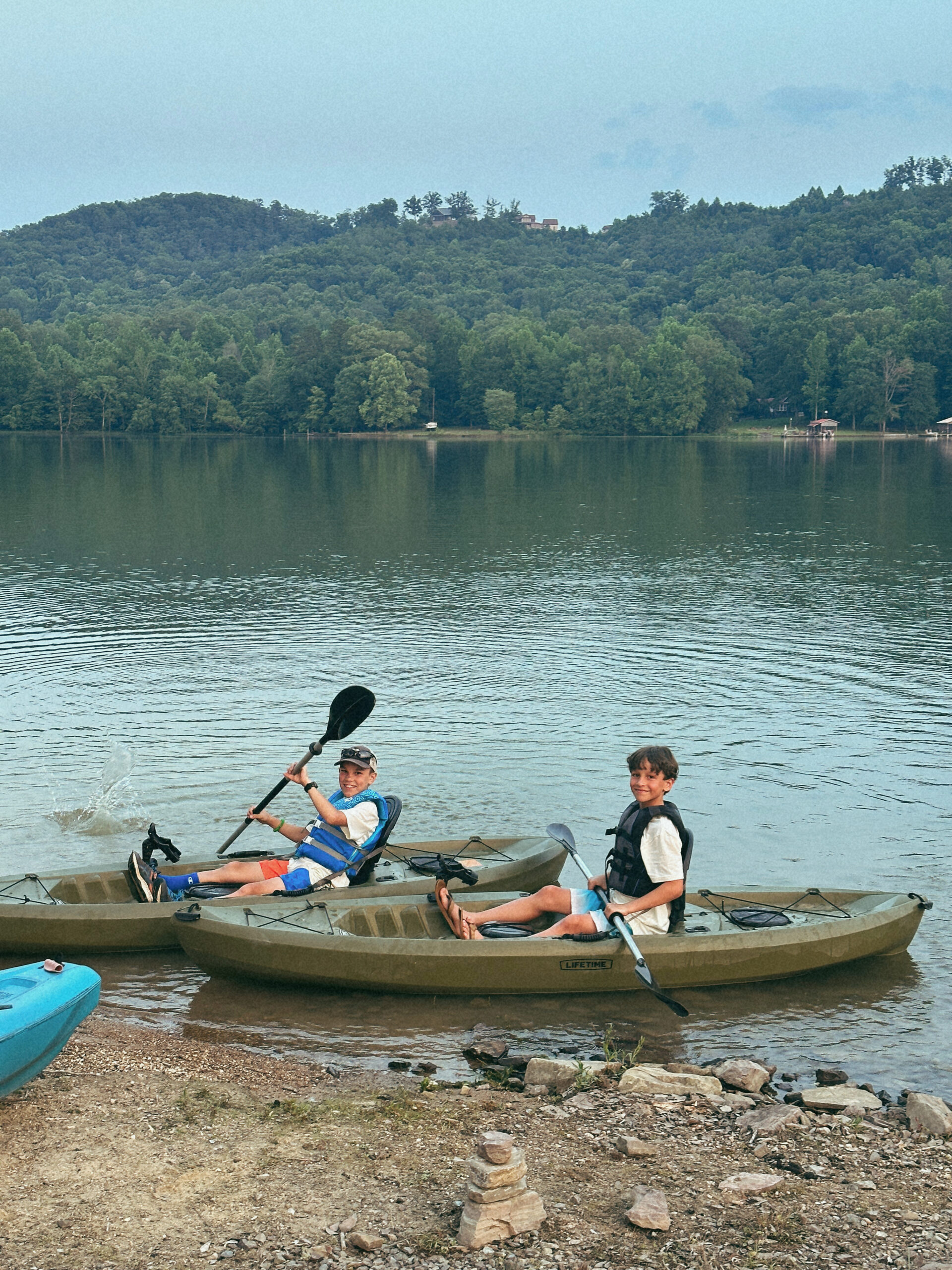 Cousin kayaking!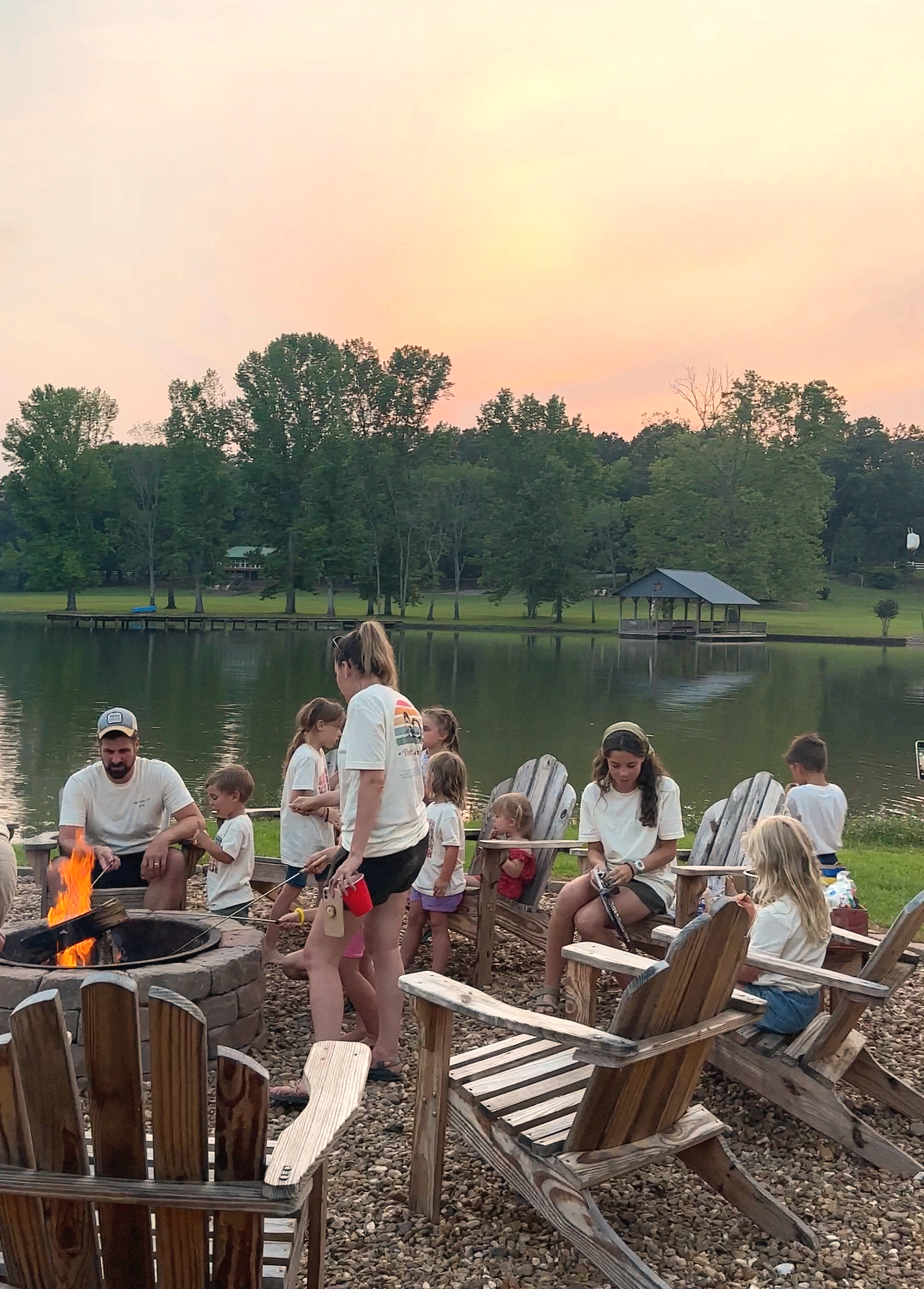 S'more night – We had a night for music playing and s'mores while some people took turns kayaking. One of the best evenings thanks to minimal bugs and cooler evenings!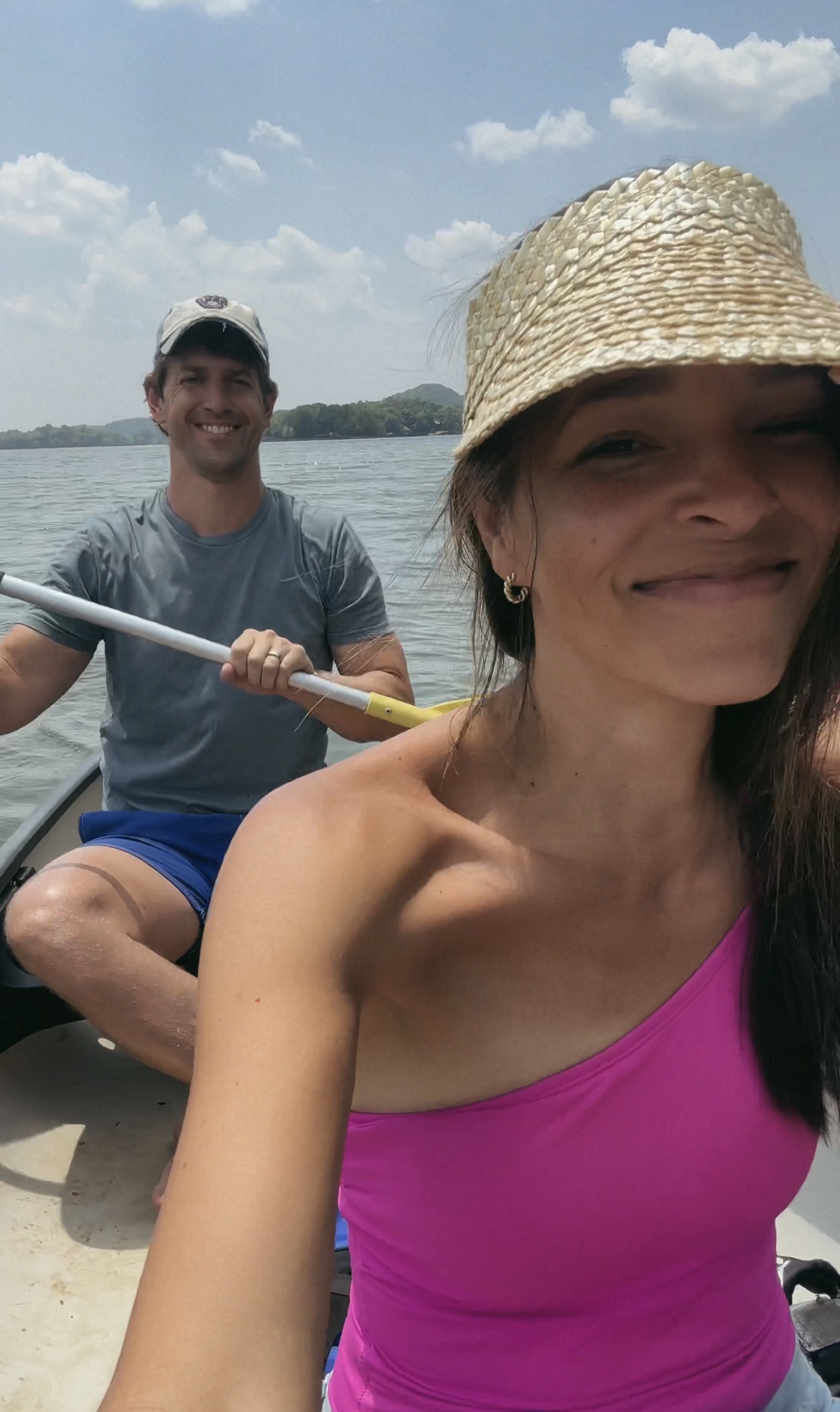 Each couple got to squeeze in a canoe date! Gabe saved my fly away hat.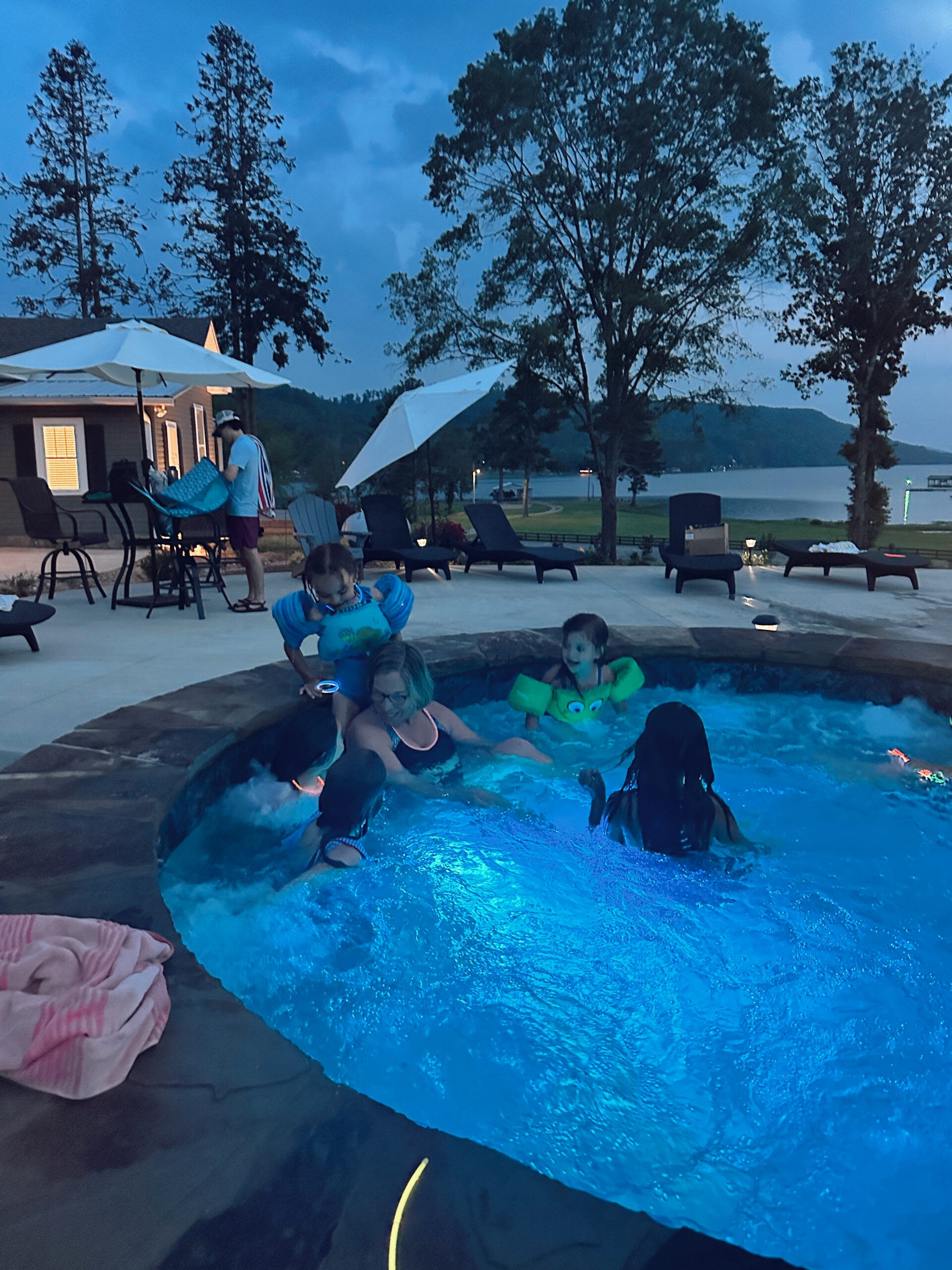 Glow Stick Swim – The kids used the glow sticks from the welcome baskets for the last night there for a night swim. A simple and memorable idea!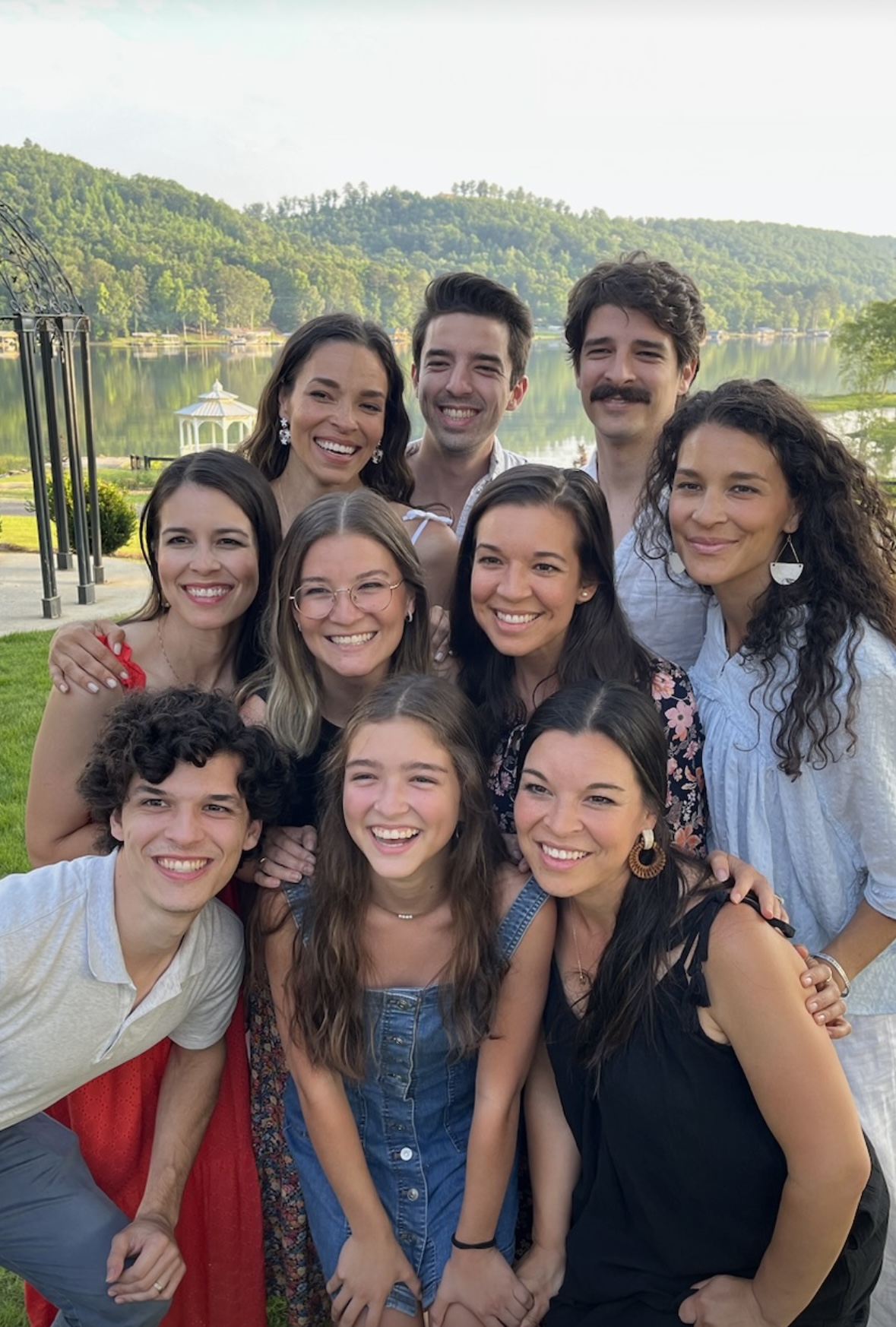 (Just missing my sister Gianna since she arrived the next day!)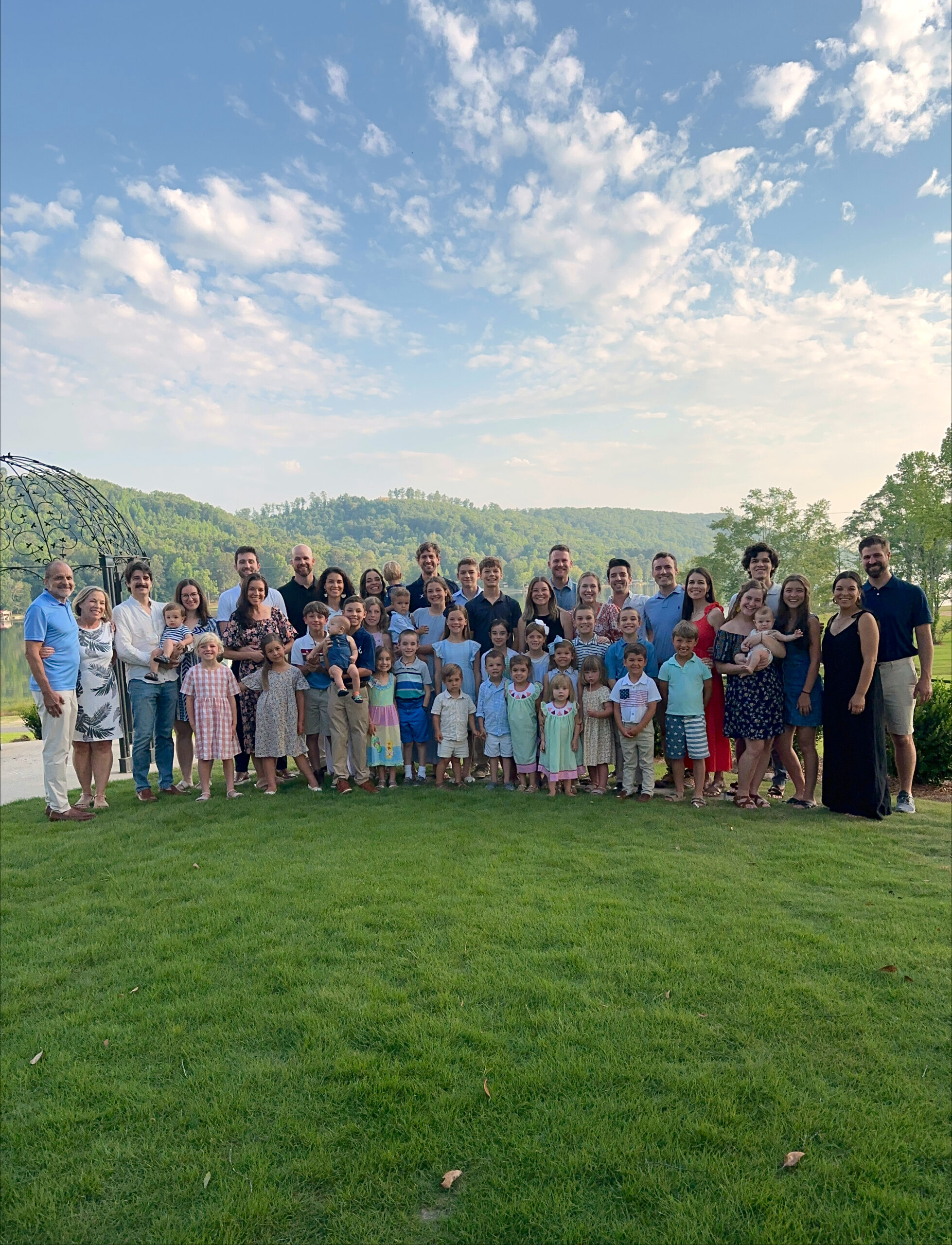 (My mom and dad, 11 children, 9 in-laws, and 28+ grandchildren!)
I am so grateful for this time with my family. It was soul filling! We are only able to all be together once a year due to widespread geographical challenges, so when we all gather we make the most of it! So much laughter, dancing and music, good food and conversation over coffee, and dreaming of the next time!