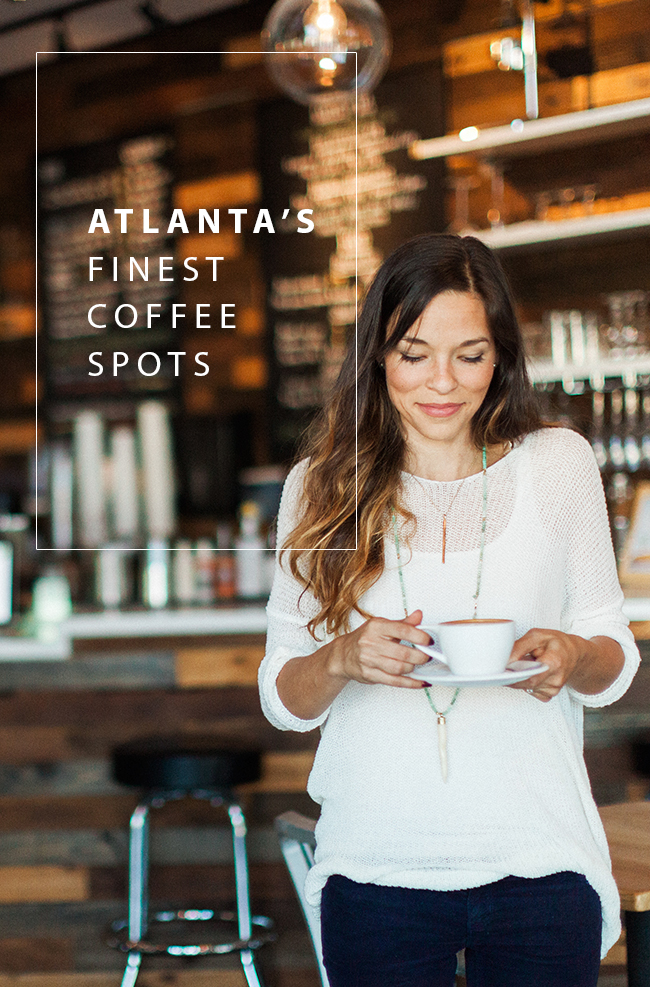 It is no secret anymore that I am a coffee junkie. Maybe someday I will go profesh just to have the title "coffee connoisseur." For now, I am a willing taste tester.
Coffee shops are as frequent as ATM's around here, so narrowing down the finest coffee shops in Atlanta was a difficult assignment, but ohhh was it a delicious one. Head over to Condé Nast to see who made the cut!
Haley Sheffield toured these shops with me and snapped all the photos. She is a talented one that girl. Will try to share more photos of the spaces in the coming weeks:)
I am off to Chicago for my last Brand Market workshop of the year! Very much looking forward to it, but will be so happy when I can settle in for the rest of the year with my family.
Wishing you all a good crispy fall weekend ahead.
x, Anna