Last weekend I went to a 3 day conference and packed about ten options and wore two of them. I think it is pretty common when you are pregnant to be discontent with everything you put on, right? Your shape changes by the day it seems. What you thought might be a great fit, no longer works, and that thing shoved in the back of your closet suddenly fits much better than you remember.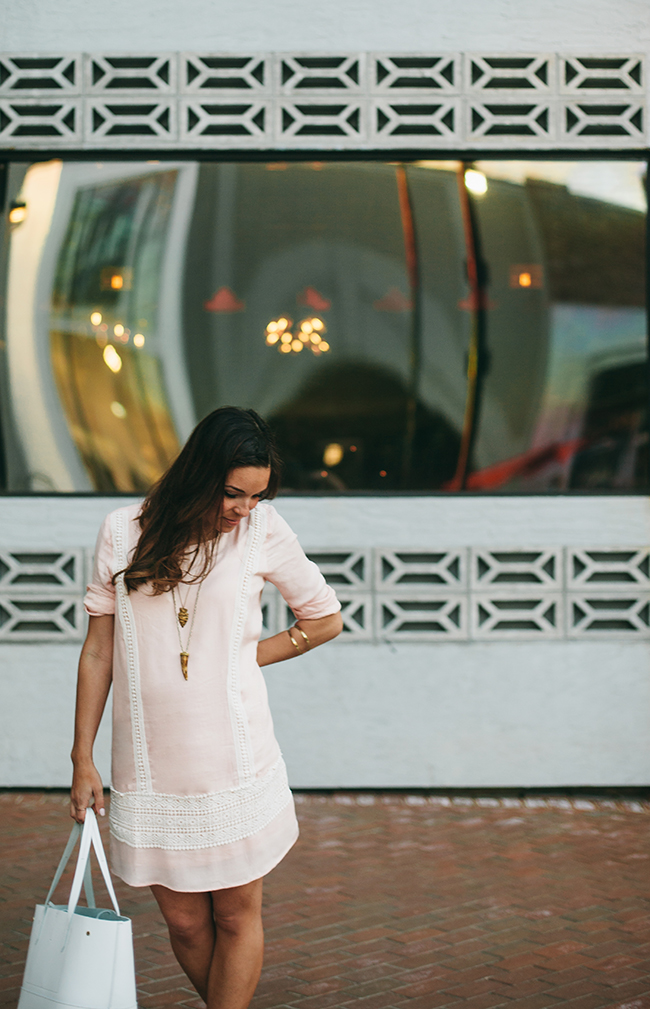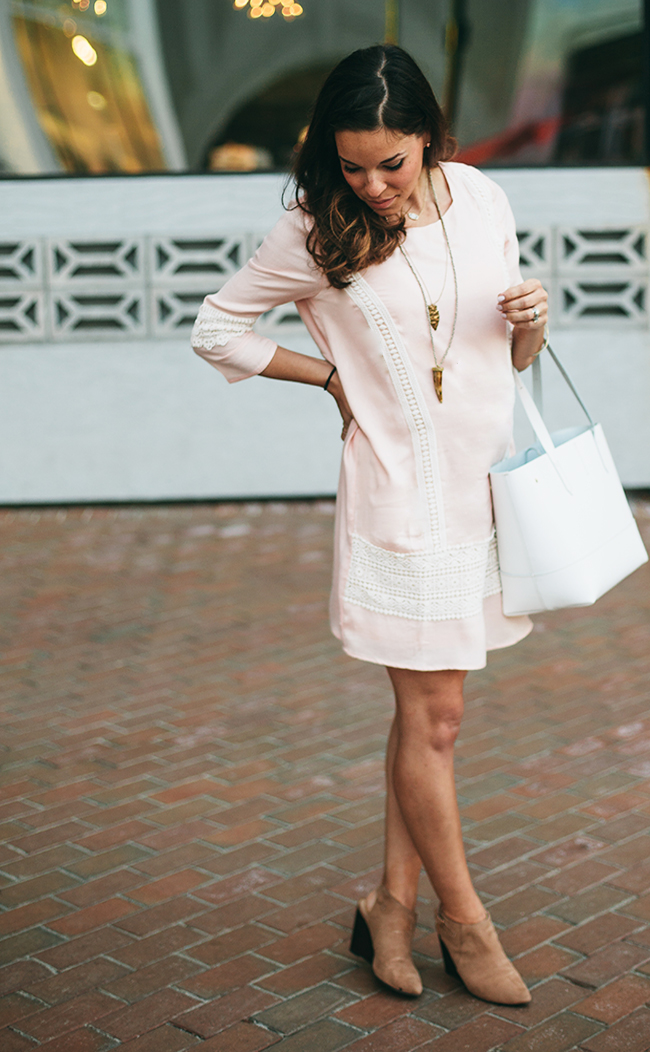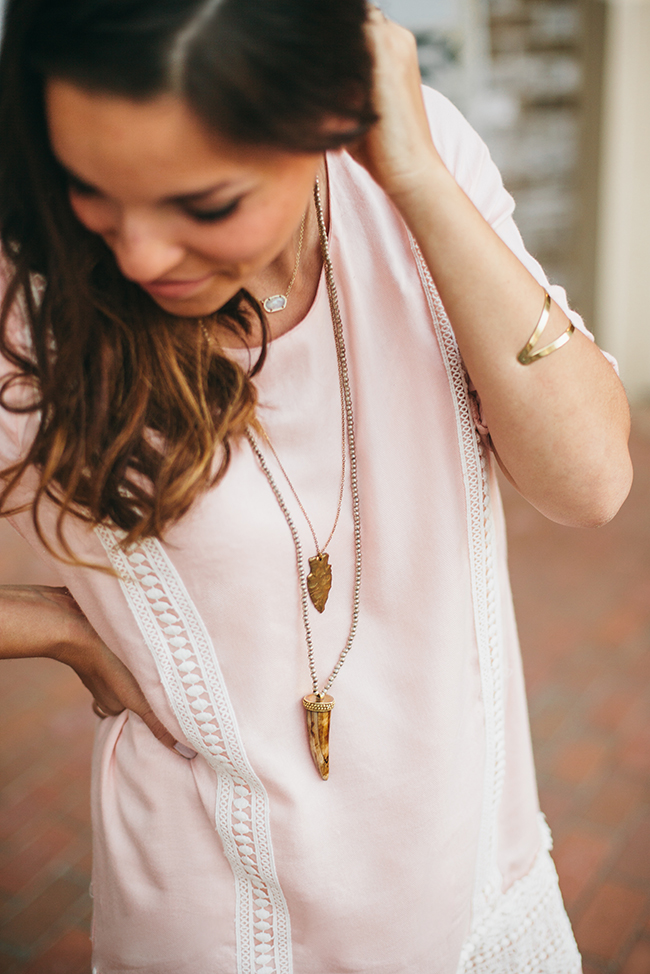 I have never been pregnant through the summer before (a tad nervous about that one), so Jessica Garvin and I thought it would be fun to start sharing some of our favorite looks for pregnancy. We will be sharing a few different looks in the coming months here on the blog and on instagram🙂 It's sooo nice to have a pregnant pal to brave the summer with!
So here is today's Bump Style Breakdown (I am 22 weeks):
Shift Dress – A dress style that looks pretty unshapely on a hanger, but when you are pregnant, it is glorious to wear since it offers a little more give. It is a good in between for those months you aren't quite ready for maternity dresses. This dress I stumbled on at Francesca's (hadn't been in there in a few years!), and it is incredibly soft. Here is another favorite shift dress.
Wedge heeled Booties – I stubbornly hang on the heels until the end, but am very cautious about the type I wear since this is about the time where my back will start to get too sore if I don't wear comfortable shoes. These were a really good comfortable option that lasts for a while with no pain. (They are from F21, but recommend a good quality pair like such.)
White Bucket Tote – My catch all, throw all for everything from snacks for my little ones to my giant dslr camera. I like bags that fit it all, so I usually put in an insert to keep these separate and organized (if that is possible?). c/o J.Crew.
Layering necklaces + Arm Cuff – I usually just throw on a long necklace with most looks, but I like to layer them once in a while. The arm cuff from Trading Hope is a new piece that came just in time for shorter sleeves. Necklaces are by Velina, Mourning Dove, and Kendra Scott c/o.
Head over to Little Baby Gravin blog to see how she styled her ridiculously cute swing dress!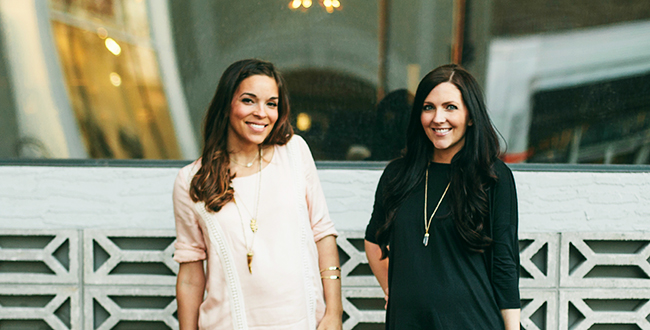 Thank you Chelsey Heidorn for Photography!