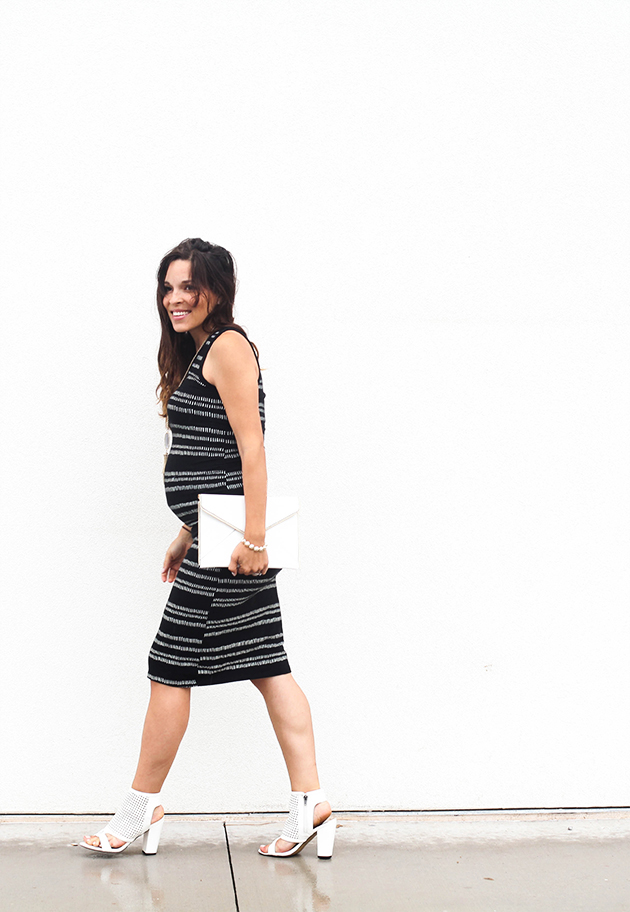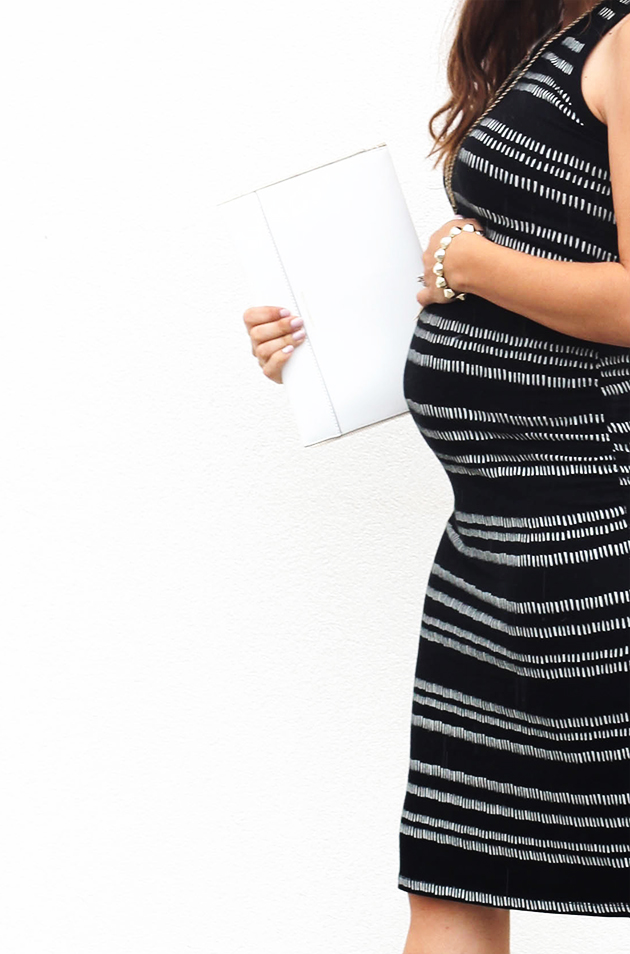 Getting date night ready is a little frustrating these days since your closet options start to narrow to about 9 things total that fit you! I was extremely relieved to try on a few Liz Lange dresses and find that they are very accommodating to a growing bump. It is fitting without being too tight, and is comfortable without feeling like you are wearing a tent;)
This black and white Liz Lange dress is a thicker cotton, and since it is sleeveless, I have worn it a few times already due the GA heat that has arrived. I have a feeling it will be one of my most used pieces.
Heels don't have to be too daunting either when they are a chunky heel like these. I don't lose my balance and topple over if they are a wider heel!
Tomorrow is the fifth and final look for The Bump and Liz Lange for Target pregnancy style challenge. You will be able to vote for your favorite then! Thanks for following along this week:) This is out of my comfort zone at this point in pregnancy, but it's been a fun challenge to get dressed and enjoy this unique phase of motherhood!
In case you missed, look one, look two, and look three!