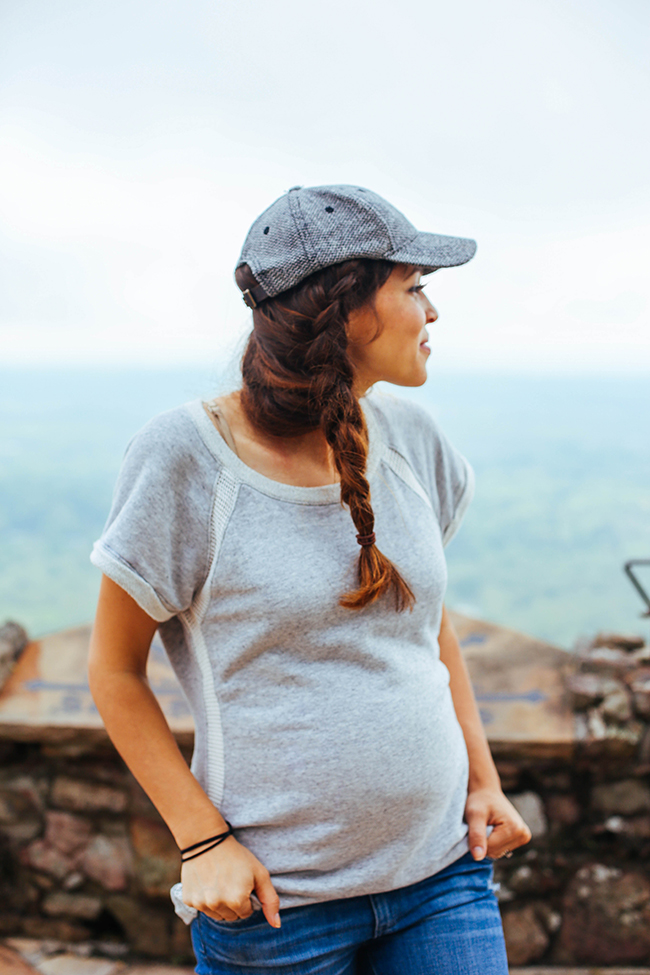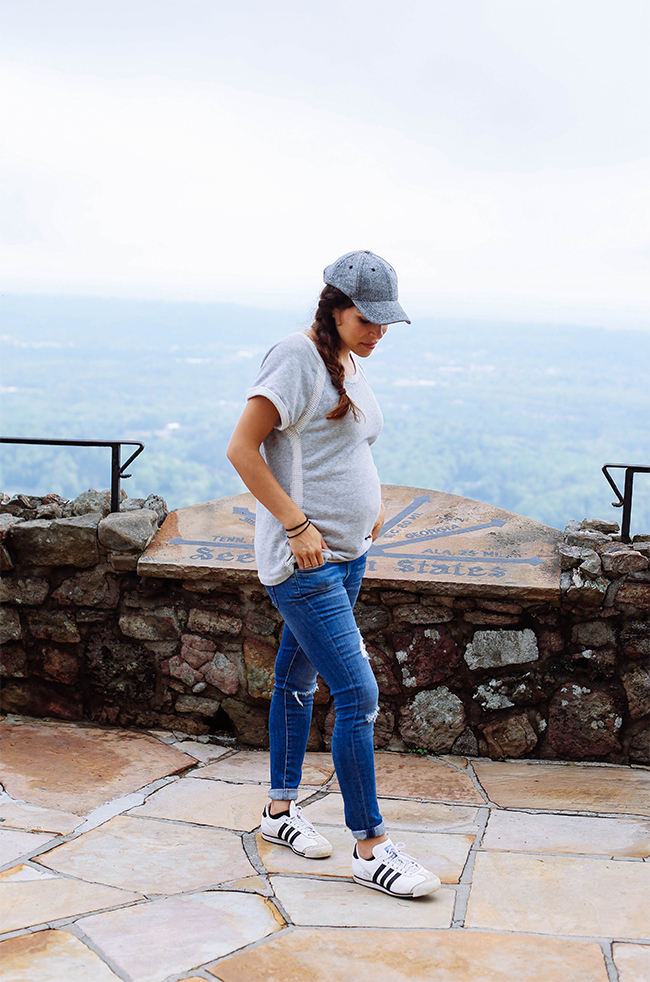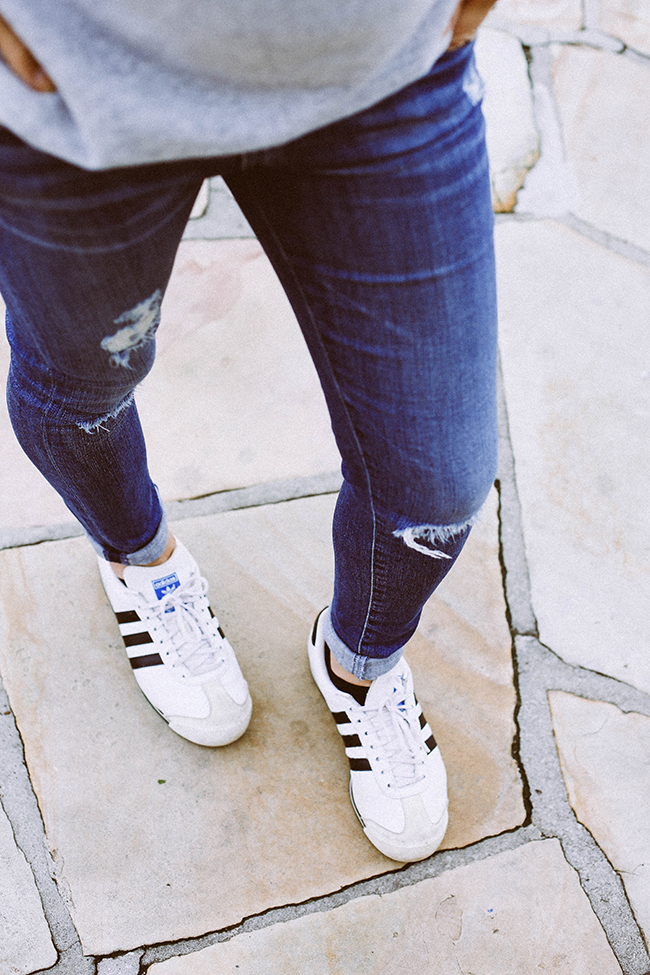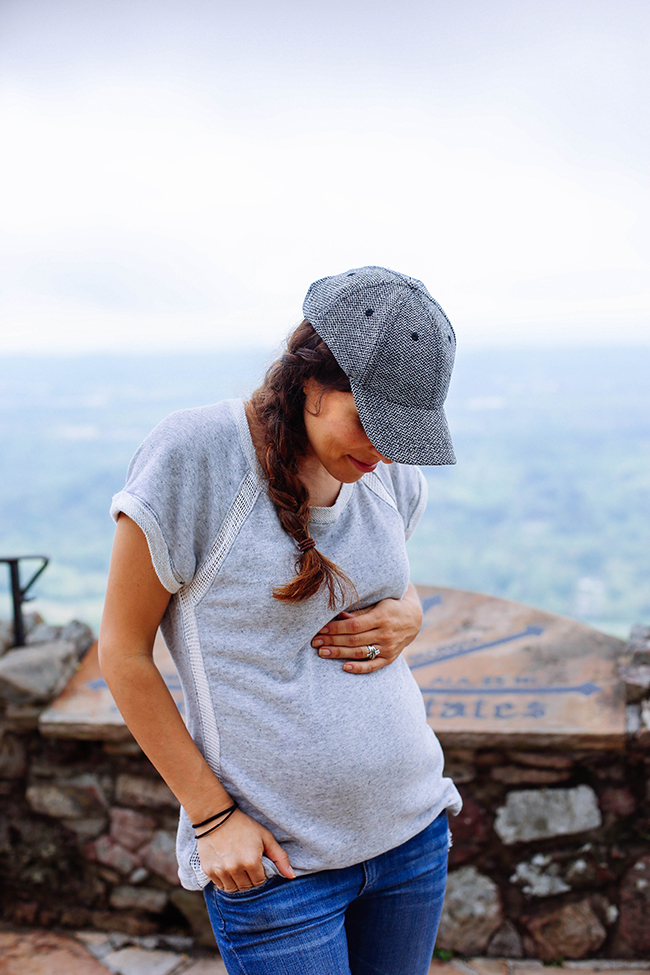 I welcomed this week's bump style breakdown with open arms. Continuing the series with my friends Jessica of Little Baby Garvin and Leanne from Elle Apparel to breakdown ways to navigate through pregnancy through limited wardrobe options! Here's what I have been living in…
Sweatshirt tee – Longer length tees are a must with a growing bump. I had serious muffler midriff going on with my normal tees so Pea in the Pod came to the rescue with this one. Gabe is beginning to wonder if I threw away all of my other three shirts that fit because this one is all I want to wear.
Distressed denim – As I am nearing my third trimester, I can no longer fudge the non-maternity pants and jeans. I really just look forward to finding things that are no-fuss. I was a firm believer there were no such thing as a comfortable and stylish pair of maternity jeans until I tried these. Have never tried a softer and more comfortable pair. I might even wear them post pregnancy because of how good they fit. I wish I would have just invested in a good pair of jeans with my first baby!
Baseball cap – To hide my frizzy mane now that the warm weather has arrived in GA..
Sporty kicks – Found these incredible comfortable kicks at a thrift store. Couldn't believe my luck considering I had been eyeing these for months. My feet are quite happy. They made the hike up Rock city an easier one.
Head over to Little Baby Garvin and Elle Apparel for two more sporty style looks I am taking notes from! You can find previous looks we have styled here. Cheers to the almost weekend!
x, Anna
P.S. By the way this bump is shaping up I have a growing feeling of what the gender will be. Any guesses? 😉