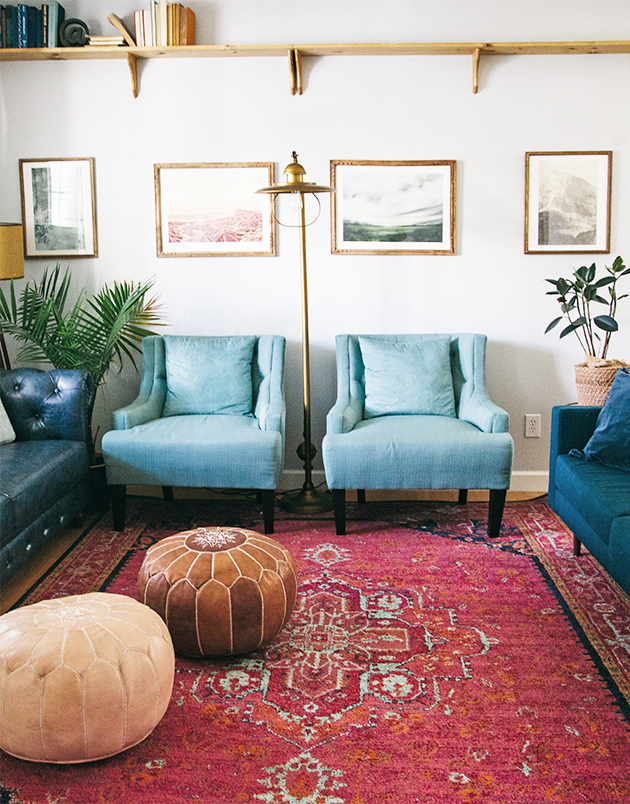 For our living room overhaul, I wanted a simpler gallery wall below the bookshelf so we did a row of four outdoor prints (a good mix of Gabe and I's taste) from Minted. I was about to just eyeball it, when Gabe suggested he hang them. "Oh sure!" I practically yelped. Happy to hand over the hammer…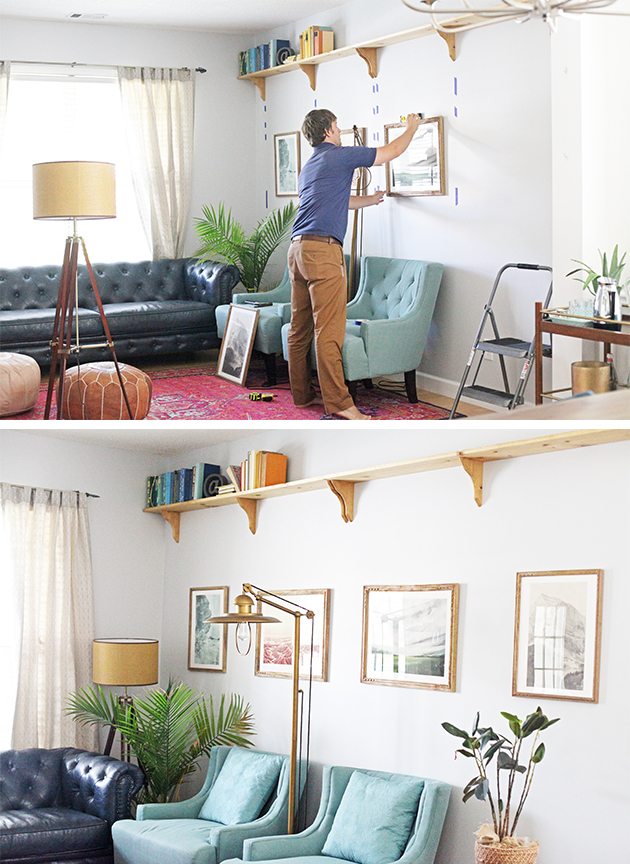 Here was Gabe's quick tip for hanging gallery wall art:
Use painters tape to mark the distances above and between as you hold up your measuring tape. Use a level along the top of your frames to make sure they are straight. Mark the tops with more painters tape. It avoids marking up your wall with a pencil, and leaves you with an accurate and clean result.
Any wall art you are digging right now? I have a whole pinterest board dedicated to living rooms because I am always dreaming up ideas.
Happy almost weekend!
From left to right: Artwork one // two // three // and four