I found our kitchen table at a flea market last year and it only had a cheap primer slapped onto it. Since then, it has been a well loved table being used as a both a breakfast table by morning and an art table by day. I never got around to painting it, so it got pretty beat up. The island behind the table was also in sore need of a fix up.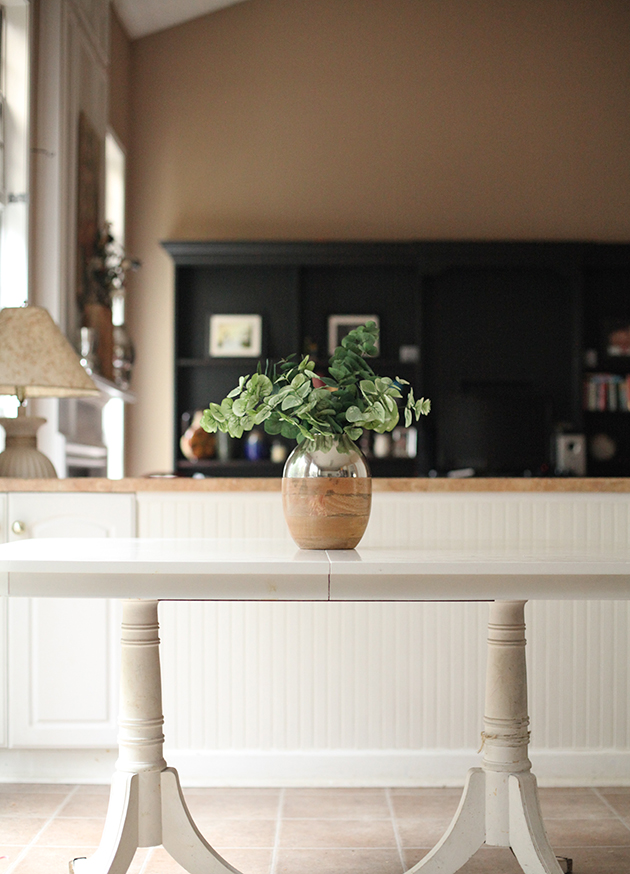 Since this table is in the kitchen and is exposed to more moisture/food/drinks, I went with a higher sheen for protection and chose Valspar's Cabinet Enamel paint. If it works well for cabinets in the kitchen, I figured it would work well for the table. It is designed with the ideal coatings to refinish, revive, and reinvent furniture and cabinets that may otherwise be cast to the curb. It was super thick and easy to paint with, so I would say even if you are DIY shy, you can still expect great results.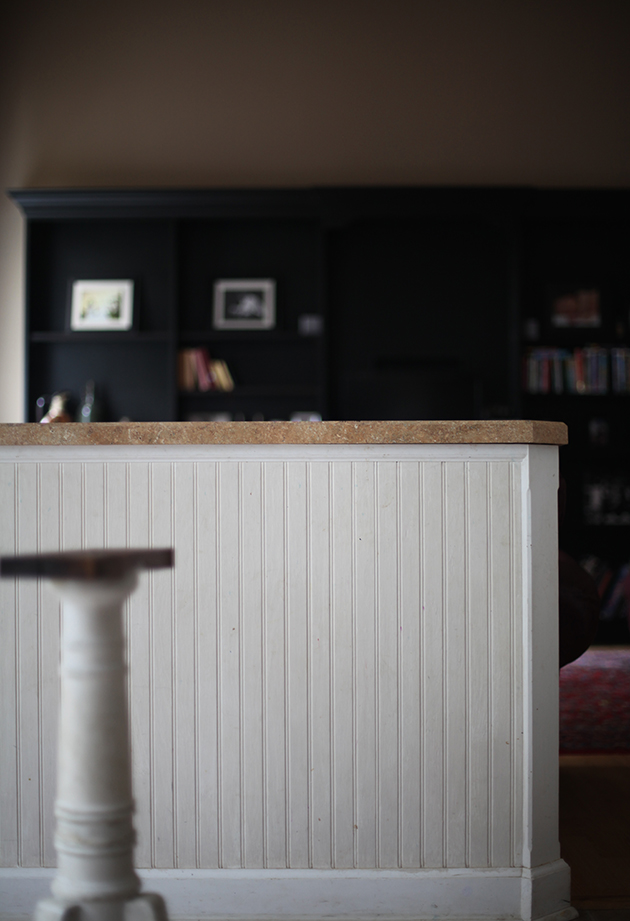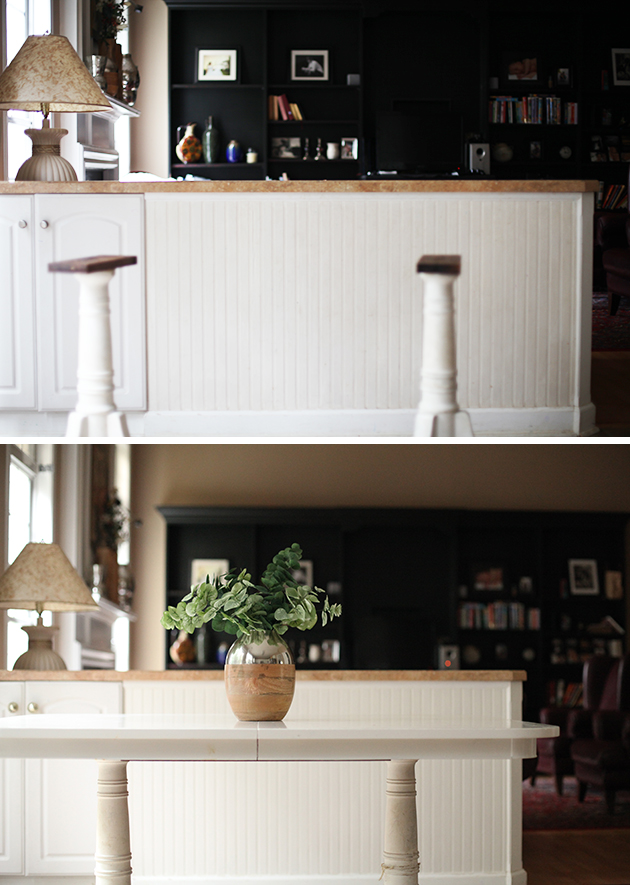 (forgot to get the before pic of the table…it was in bad shape.)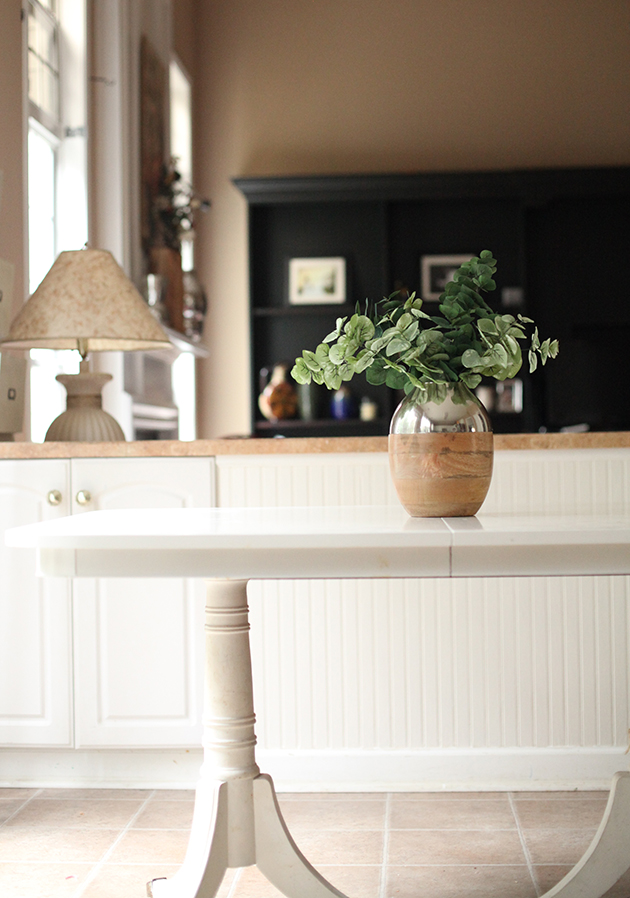 I used two coats of Cabinet Enamel in Du Jour color on the table and the island (which had both wood and cabinet materials on it), and it delivered a really nice turnaround to the space. Visually it is bright, clean, and crisp, but it is also a very tough surface to beat up. I am hoping this passes the Max test (my most mischievous two year old). Now to repair some chairs..
You can check out the Valspar rehab project that will be featuring mini makeovers and recipe card how-tos in an effort to minimize the 8 million tons of furniture that ends up in the trash every year. A little paint in your favorite color can make a furniture piece come back to life:)
Have you attempted any furniture makeovers recently? I'd love to see!
x, Anna
*This post is in partnership with Valspar, thank you for supporting the companies that make this blog possible!