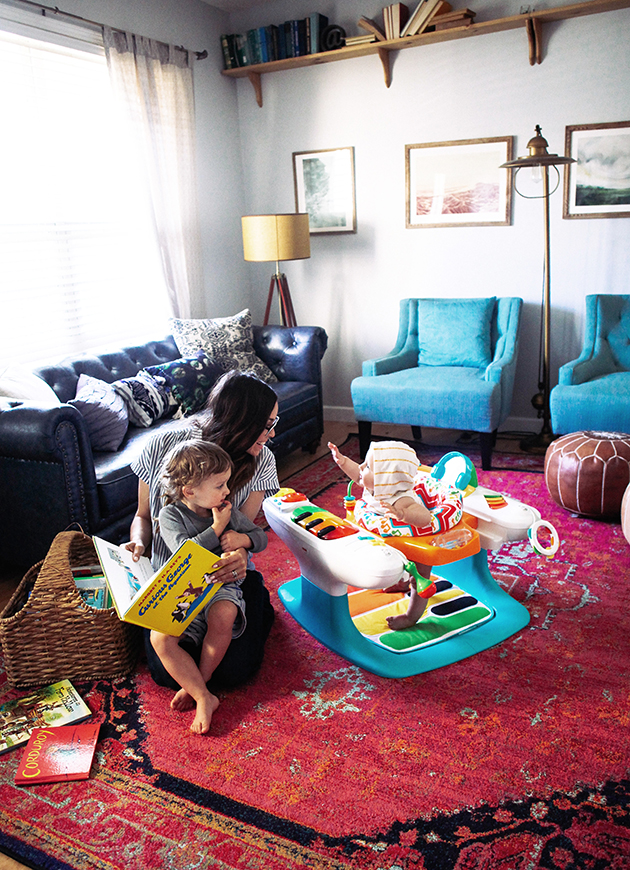 Learning to manage little ones who sometimes all need your attention at one time has had me stretching my creativity in motherhood. Often times, dinner is on the stove, my two year old Max wants to play, my six year old Gabriel needs help with his homework, and the baby just wants mama to hold him. I find myself more often than not, wishing for an extra pair of hands or two. Then along came Rocco's current muse. I am so relieved we tried this Fisher-Price 4-in-1 Step n' Play Piano. It keeps Rocco happy and content for a long period of time. He actually giggles when we plop him in there because he recognizes his new favorite hang out.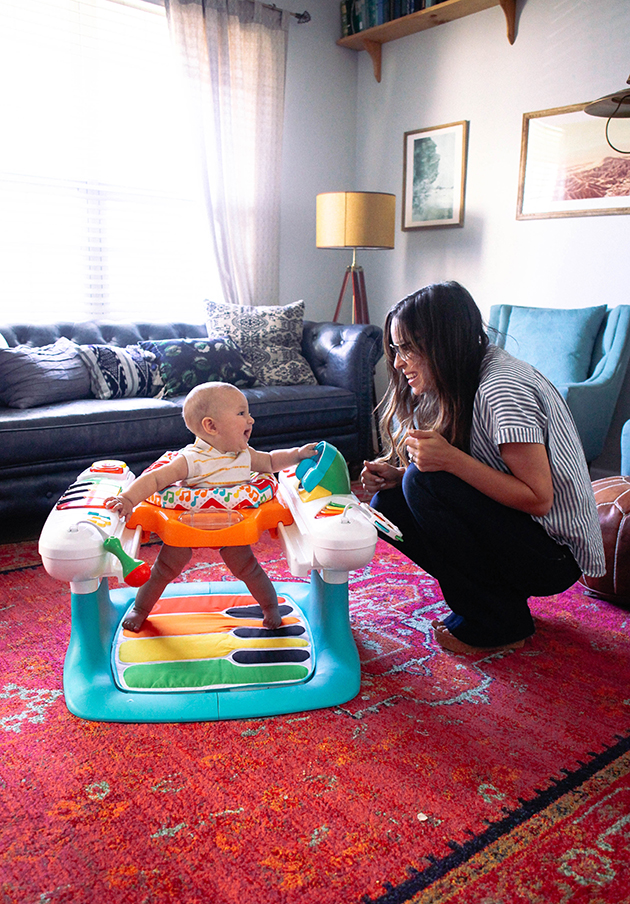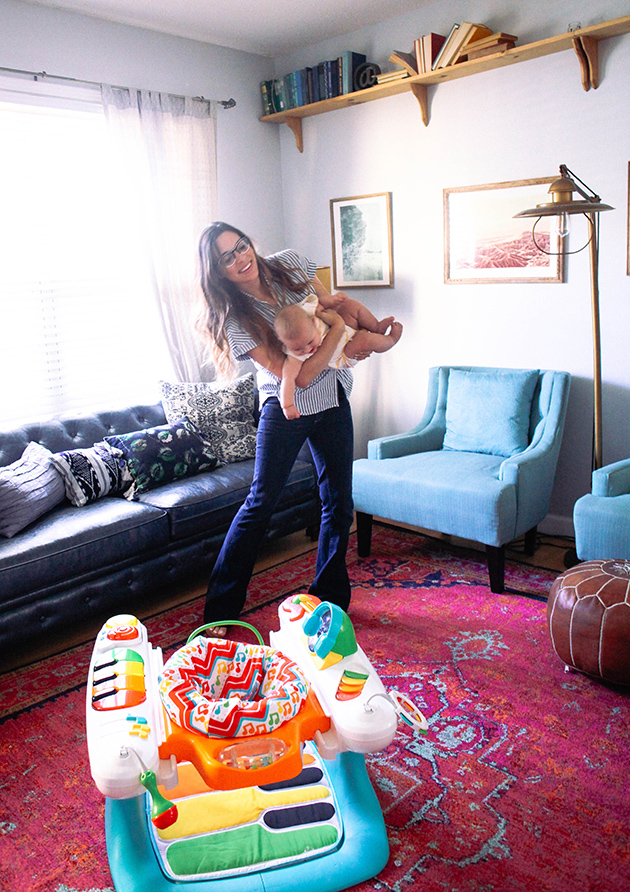 As Rocco is happy exploring the musical features and activities in the Step n' Play, it allows me to manage all the rest of the activity going on in our busy household. I love how it is versatile as they grow which allows us to get so much use out of the product. A soft, removable play mat for tummy time as well as a stationary walker when they are ready to move and shake:) When they learn to take steps, the seat can slide back and forth along the play center and it also offers the ability to spin around 360 degrees so they can hit up all the cool jam tools it offers. Rocco has been behind on learning to put his weight on his legs, and in a matter of a week, this product had his legs much stronger!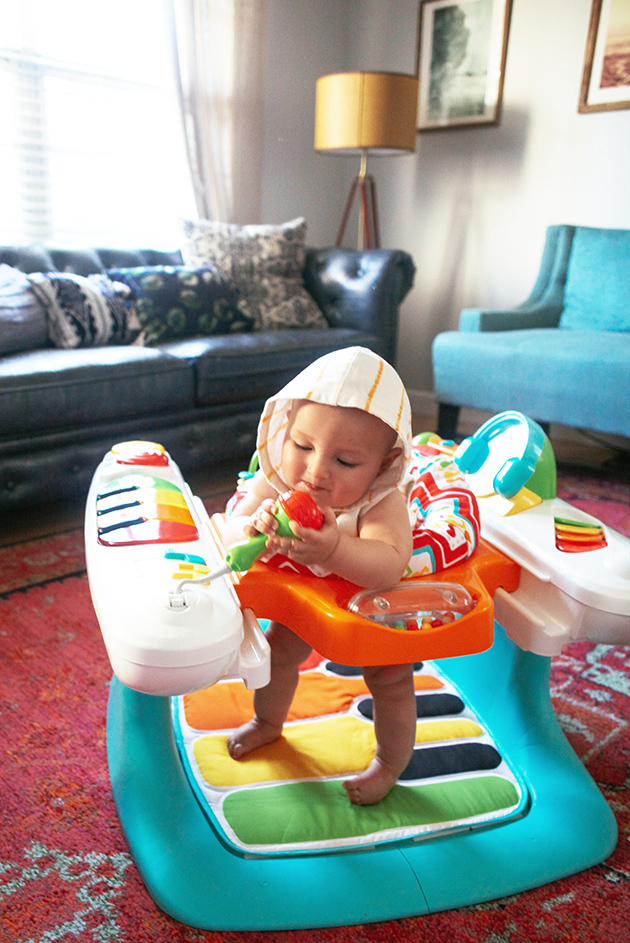 I don't think I will ever have have the balancing act completely figured out, but it sure helps to have a few tricks up your sleeve to make life a little smoother in the moments you really need it. You can purchase the Step n Play Piano here.
GIVEAWAY:
Fisher-Price is giving away a 4-in-1 Step-n-play piano to one of you babes. Enter via Rafflecopter below. We will draw a winner one week from today. Best of luck!
Thank you Fisher-Price for sponsoring this post. All opinions are my own.