I wanted to jump into a new fresh start on the blog this week, and not even take the time to look over and evaluate the past year. I realized, however, that I would be remiss if I didn't acknowledge the highs and lows of the year in order to move forward in the right direction. Each of you readers that visit IHOD are the reason I am able to keep going this year, and it is important to me that I keep an honest dialogue with you because if you are going to invest time in IHOD, I want that time to be an uplifting part of your day. I apologize in advance for the lengthy post, but these things need to be addressed!
I ended the year pretty burnt out as I do almost every year, and welcomed the extra time with my children and husband at home. I could have used two more weeks, but I decided the number one rule/resolution/goal whatever you want to call it, is not to force anything. This will apply in all areas of my life. Regret, bad moods, stressed relationships, missed moments….all of those things are a result of forcing good to happen. I just want to BE this year, and allow myself the ability to experience each day as it comes without self imposed expectations. Still with me? Okay good.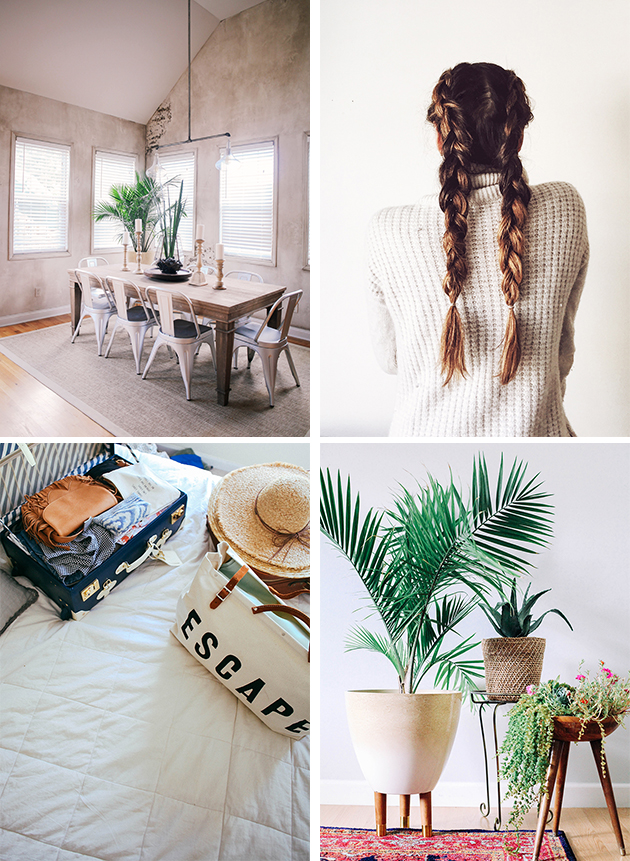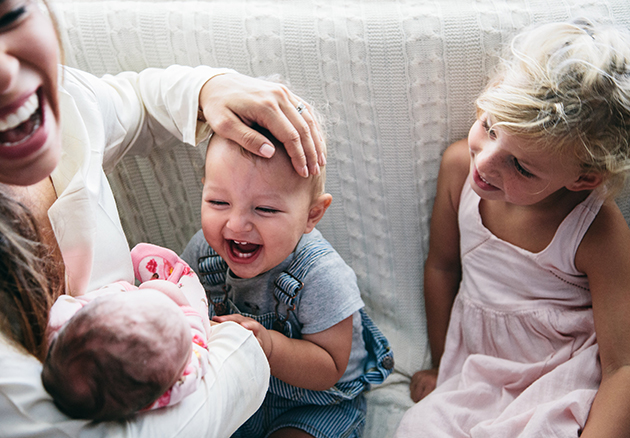 Let's start with a look back on your favorite posts from last year shall we? Some of these surprised me, but others I quite agree with you on ;)….
Top 10 posts of 2016 in no particular order:
1. Leave room in your heart for the unimaginable
2. Introducing Azelie Jane
3. If you bring a mom a muffin: ways to help a new mother
4. Meeting Little Flower
5. Dining room makeover reveal
6. Three dutch braid hairstyles
7. Packing organization tips for family travel
8. Indoor + Outdoor plant guide
9. Closing time: committing to the right home
10. Three Mother's Day looks
What this told me is that you still like home and family related content (good because that is my favorite to blog about!), you want more relatable style (also great because I am over heels), and you appreciate travel tips over travel content. My kind of readers! Moving forward, I might be doing a survey to help fine tune more of the type of posts I do here, and I will also be making some site navigation improvements!
Current thoughts that need to be addressed:
A little honesty…. one of my biggest struggles this year was debating whether or not to continue sharing personal posts. It is much easier to blog about fluffy things like paint colors, pink chairs, and favorite jackets than it is blogging about learned experiences and raw motherhood. The vulnerable posts are emotionally taxing to write as well as most subject to judgement. I also have the privacy of my children to consider, and I second guess every photo or story I share about them here or on social media. What I have come to conclude, however, is that since they are my whole heart, soul, and motivation in all I do, it would be strange to leave them out of the story. I am learning that I can share here and there without invading their privacy, and also offer a word to other mothers from time to time in a desire to build community and encouragement among us without laying my personal life on the table.
I've come to a good place of wanting to share honestly and openly while also sharing good imagery. This blog and social media will always be a creative work for me as well as a job that supports my family, and I am coming to accept I shouldn't feel guilty just because the images are nice, or explain why I am sharing a clean version of my home versus a messy one. I hope I have made it clear by now, that my life is actually pretty darn messy. There are days I feel like my main job is picking up toys, changing diapers, and feeding five people (oh wait, it is my main job!). It is actually the majority of my life, and it is my most challenging work, but I am so thankful for it. If someone gets angry I have a clean home from time to time or did my hair and got dressed for a style post, that is quite alright. Since this space is my work, and I address it professionally, I am hoping the majority of you will understand that without having to see the mess behind the scenes. I can be the first to admit I don't have my shit together….ever really, but I am thankful for a job that allows me to exercise that "never quiet" creative side of my brain. I only hope it can bring you some good as a result.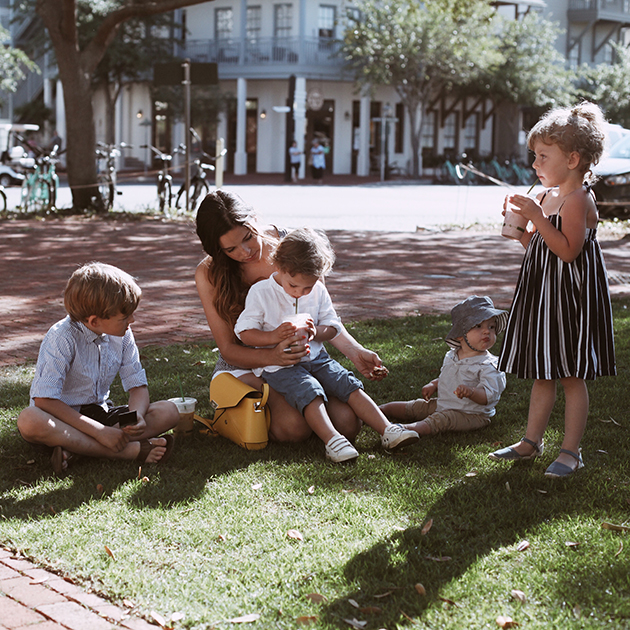 Highlights for IHOD:
While 2016 was one of the more challenging years personally, it was one of the better years on the blog front. That's usually how the teeter totter rises, huh? Here were some highlights:
1. IHOD was nominated as Best home decor blog by Bloglovin! I couldn't attend the awards because having a baby was kind of more important ;), and I didn't win, but I sure felt honored to be considered. We also were given the award of Best design blog by Atlanta Home Improvement magazine. My head has a hard time wrapping my mind around these things!
2. Somehow IHOD landed in the pages of Better Homes and Gardens, Garden and Gun, and Atlanta Home Improvement in print this year. Oh how funny and ironic life can be considering I have a phobia of fame, and I tend to want to run and hide from media attention.
3. We were able to travel as a family. Considering a car ride with Max is equivalent to the intensity of American Gladiator, I would call this a feat. Rocco and I started the year in L.A., we fell in love with Seaside, Veronica and I had our very first trip together to Brooklyn, and Gabe and I experienced the southern city of Birmingham.
I was able to work with some incredible companies, and found myself pinching myself more than once. When you see a sponsored post, it is only because I genuinely love the company or content. I actually turn down 90% of offers! Of course these opportunities and experiences have all been wonderful and good, but the best part of my year was bringing home our newest little one Azelie Jane, followed by some quiet days with my children. This is my most enriching experience in life, and I feel humbled to be their mother….even if they make me question my sanity from time to time;)
Moving onward and upward (hopefully).
Whew! Now onto what lies ahead. I don't want to do any major changes to the blog, but again I will be fine tuning the content and most likely doing more home content, motherhood and family, and relatable style and beauty posts. I am cutting out recipes and business tips. I love these topics, but I feel like you can get better content on these topics elsewhere since they aren't my specialty.
I have new ideas brewing for the expansion of IHOD and am really taking time to think things through, ask advice from my most trusted family and friends, and double and triple check the motivations behind these ideas. I must be growing up guys. Impulsive decisions are diminishing. Gabe continues to be my go to sound board, behind the scenes ideas and encouragement, part- time photographer, and the brains behind the home improvement posts. All in addition to his full time job and full-time father role. I always say he is the real reason this space exists.
I have always loved your emails, comments, and feedback so please keep them coming. They fuel me on the tough days!
Cheers to making the most of the life we have been given~