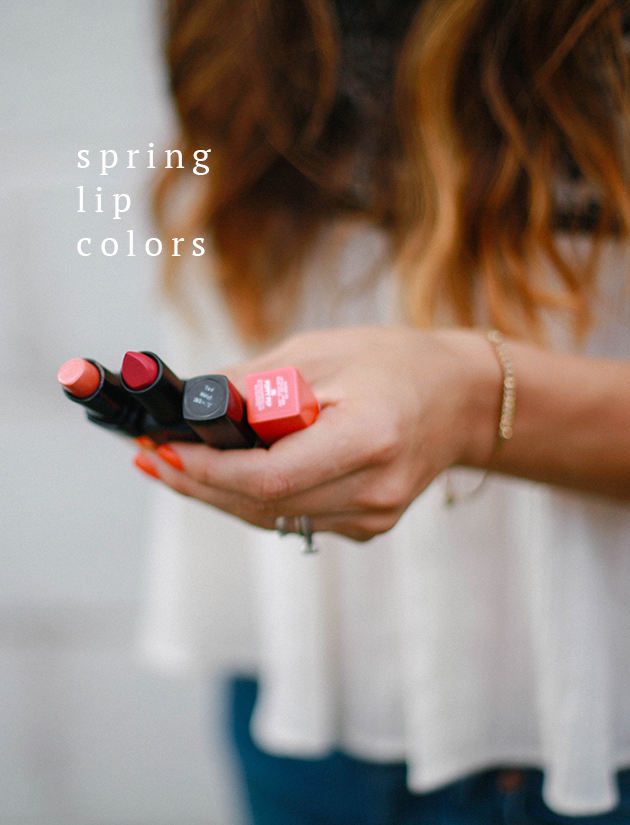 I actually don't wear lipstick day to day since it prevents me from smooching my kids whenever I want. However, I've always loved the ease of mascara and lipstick to go for Sundays or nights out. Found a few colors too good not to share that will put a little extra pep in your step.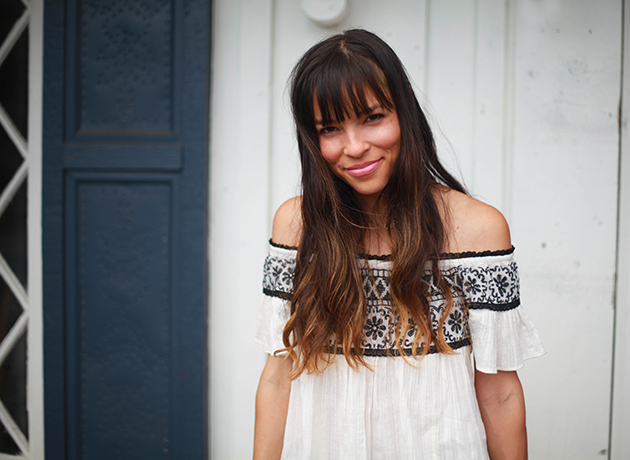 Almost Pink by Bobbi Brown – Bobbi Brown is my current favorite brand because it is super moisturizing. Their color palate fits my skin tone really well, and it lasts a long time. Almost Pink is a very natural color with a hint of pink so I wear this most often!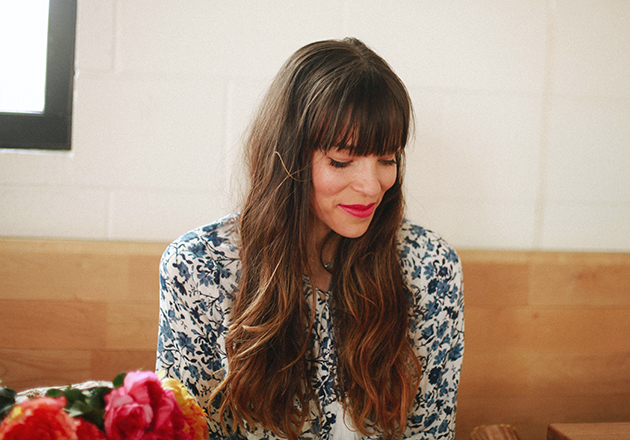 Stefania by Nars – If you want a rich color that is going to last for hours Nars is your best bet. It doesn't get that weird blotchy look though after a few hours, but more of an even matte appearance which is impressive. I have to remove with makeup remover.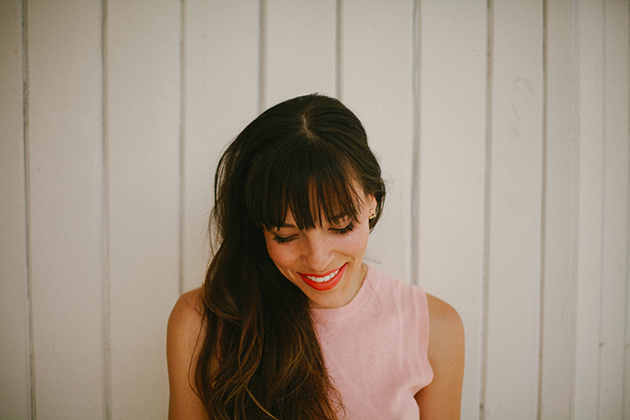 Poppy Pop by Clinique – Their 'pop lip' colors are really rich and apply evenly with one coat. I usually don't have to reapply and I am still a sucker for visiting their counters and getting a color match;)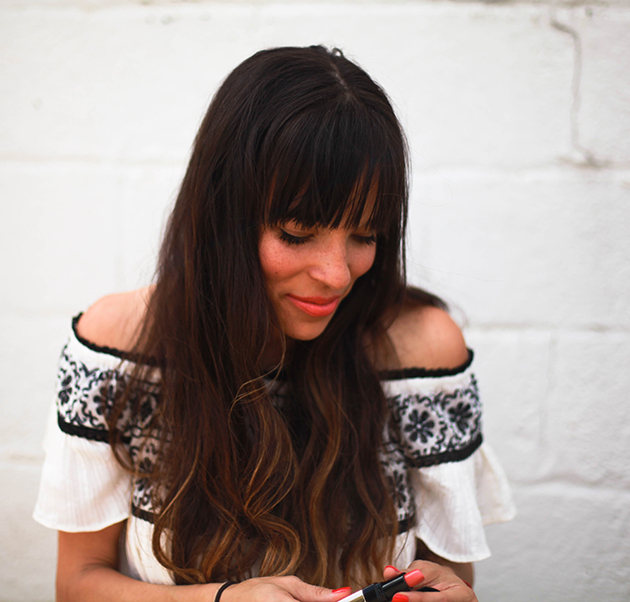 Bellini by Bobbi Brown – I will always be a coral girl. Whether it is trendy or not. I just discovered this color and love how it has a hint of pink to it. Lipsticks apply differently to everyone, but this was just the right shade of coral I was looking for.
I also love the shades Ballerina Shoes and Peach Fuzz by L'Oreal (Bonus points for being under $10.)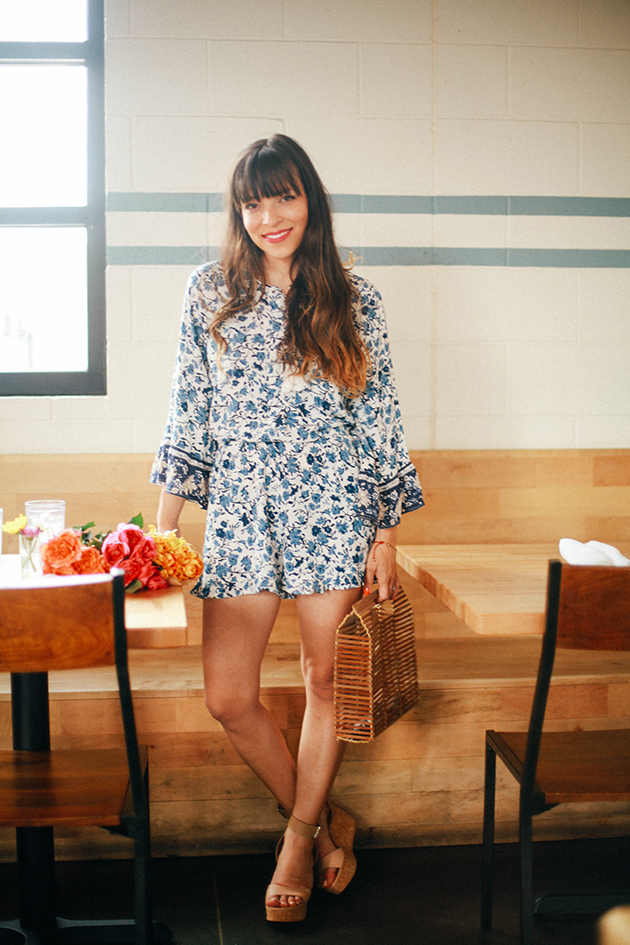 Floral romper – AE (on sale for $20), similar wedge sandals here or here
Any favorites you have recently picked up? I also recently discovered Follain which carries clean ingredient makeup so anxious to give one of their lipsticks a try!
If you like to top coat with lip gloss, I am really digging Sarah Happ or a simple rose balm lip salve.
Enjoy your weekend!