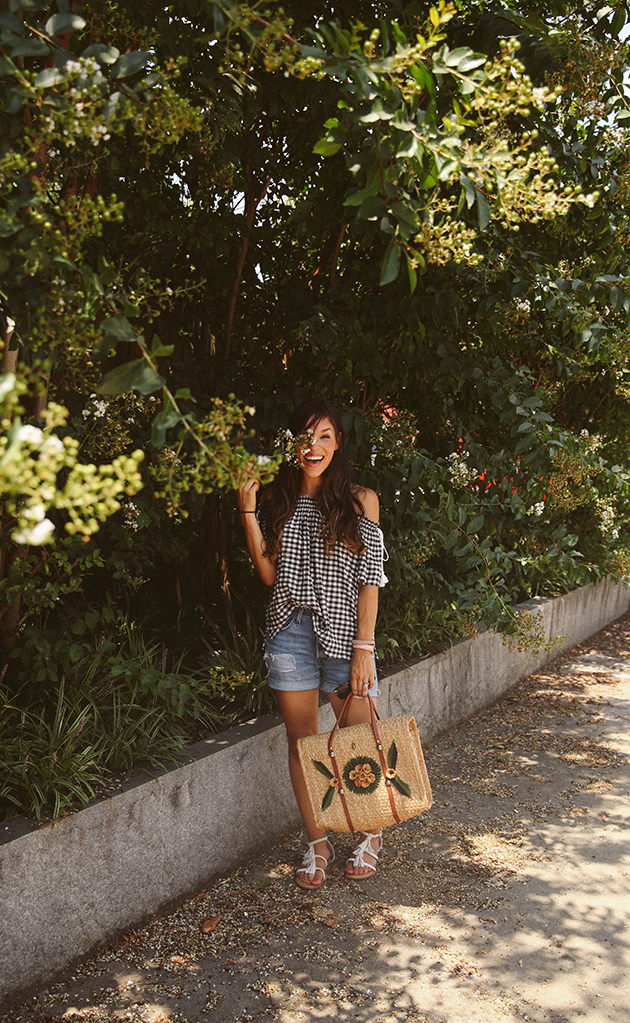 Top // Denim shorts // Sandals // Wicker tote
Somehow I made it through the summer wearing only 22 pieces of clothing! Part of me didn't believe I would be able to stretch a summer capsule wardrobe this long! Although I don't have to use these pieces anymore, I still packed them up for trip to Nashville. After packing up 5 kids I had no brain juice left for my own suitcase….so summer capsule to the rescue. I'll be sharing my last round up of looks next week!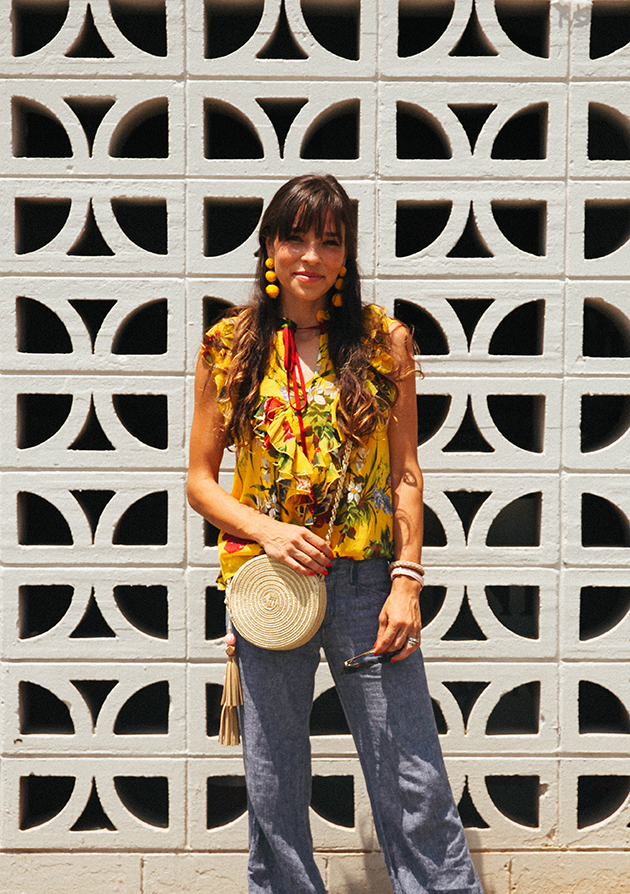 Top // Linen pants (similar) // Circle tote (similar) // Sandals // Earrings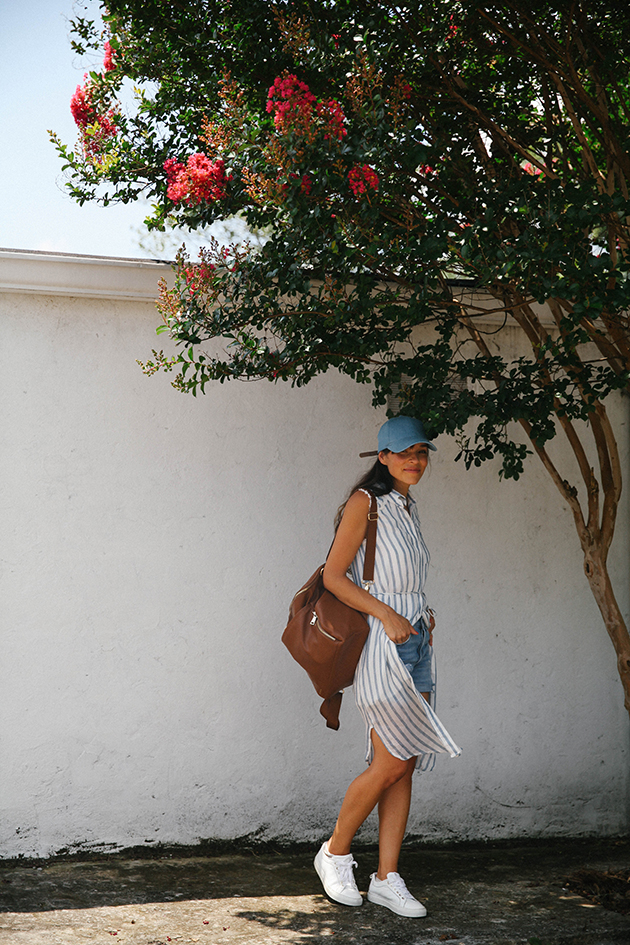 Striped dress (on sale) //Denim shorts // Leather sneakers // Ball cap // Azaria Backpack c/o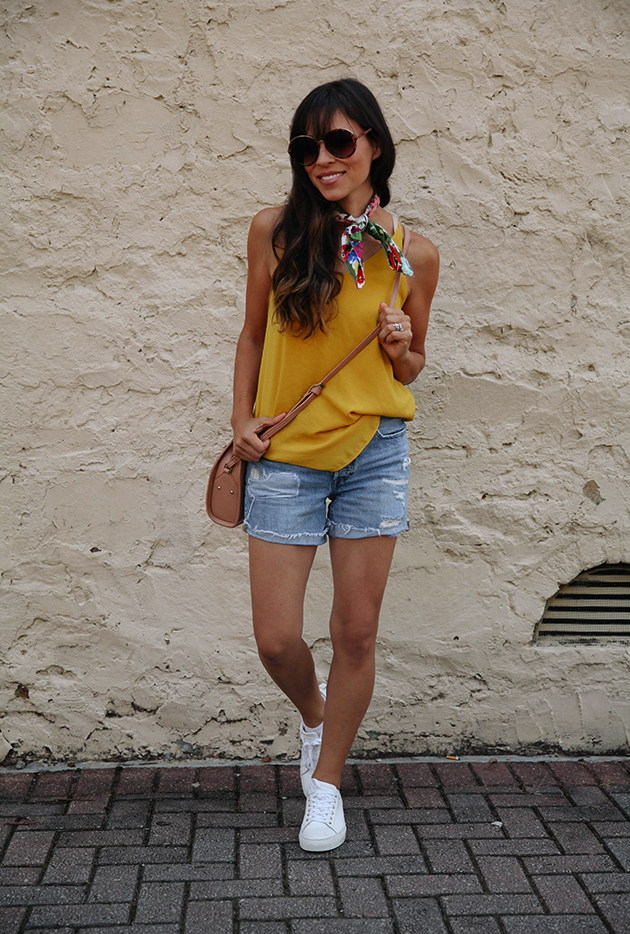 Top //Denim shorts // Sneakers // Tote // Scarf // Sunnies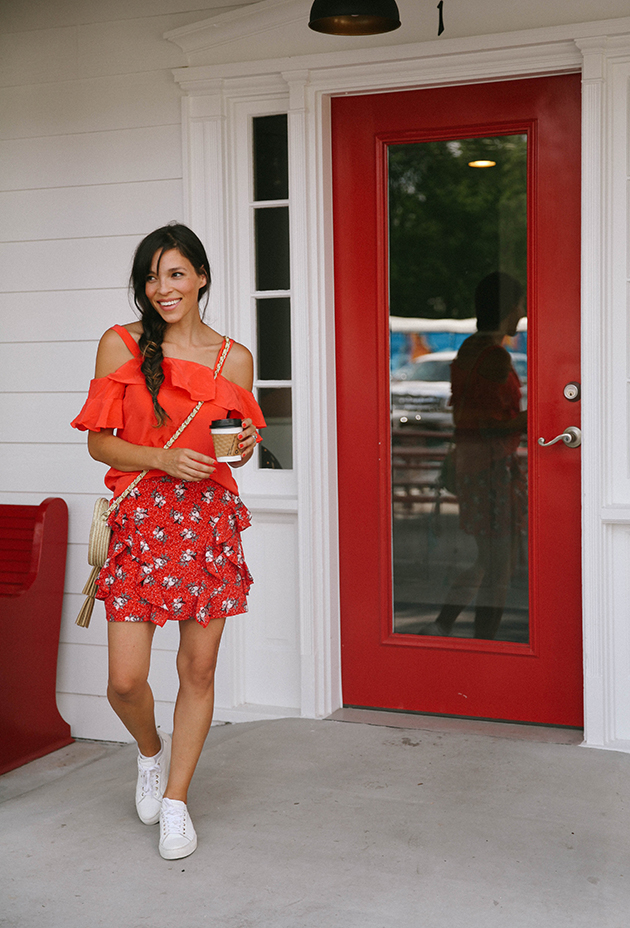 Floral skirt // Red top // Sneakers // Similar circle tote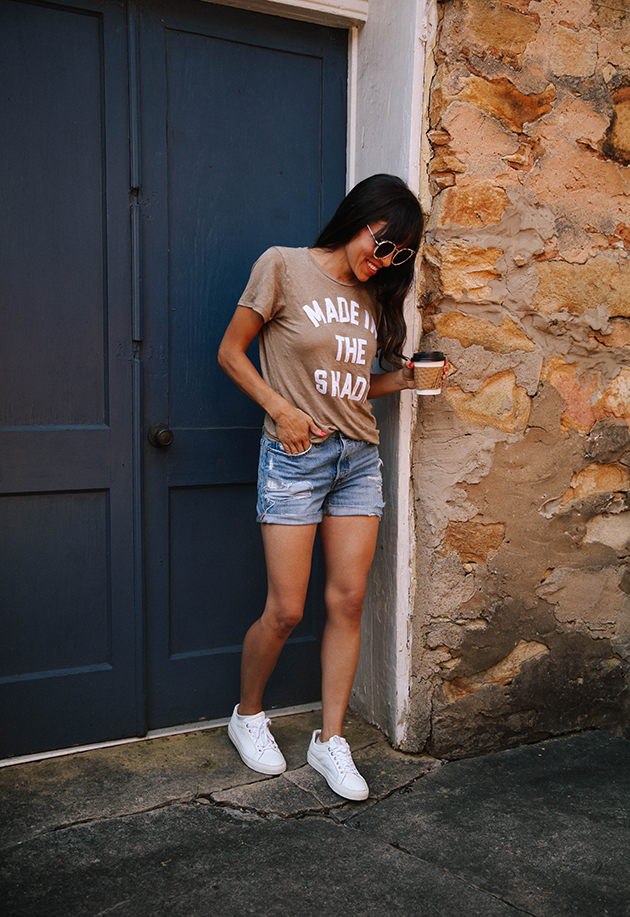 Tee // Denim shorts // sneakers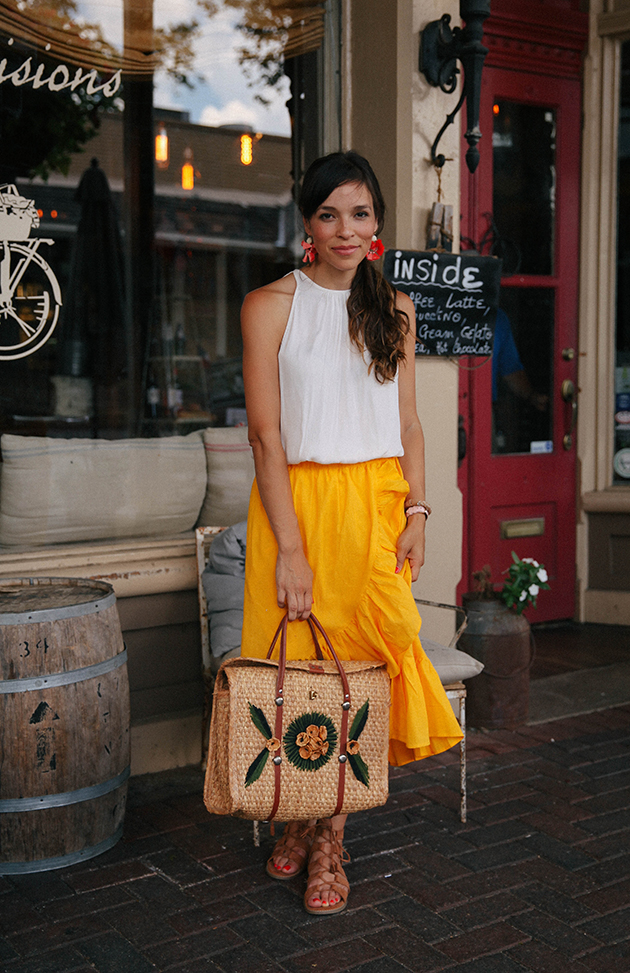 Skirt // Similar top // Straw Bag // Sandals // Earrings
This whole process has been so introspective for me! I thought I was detached from material goods, but spending so little time thinking about what I wore shed a light on how much time I spent browsing online before!
When you start to have a healthier perspective on style, you start to feel less effected by the buy more, have more mentality we are surrounded in. I love how style can elevate or compliment our interior beings and with that perspective it doesn't have to consume us. I am considering a fall capsule, but a little nervous about that one! We shall see.
Have a happy weekend!
*In case you missed, week one capsule round up, week two capsule round up, and the reason I started a summer capsule.