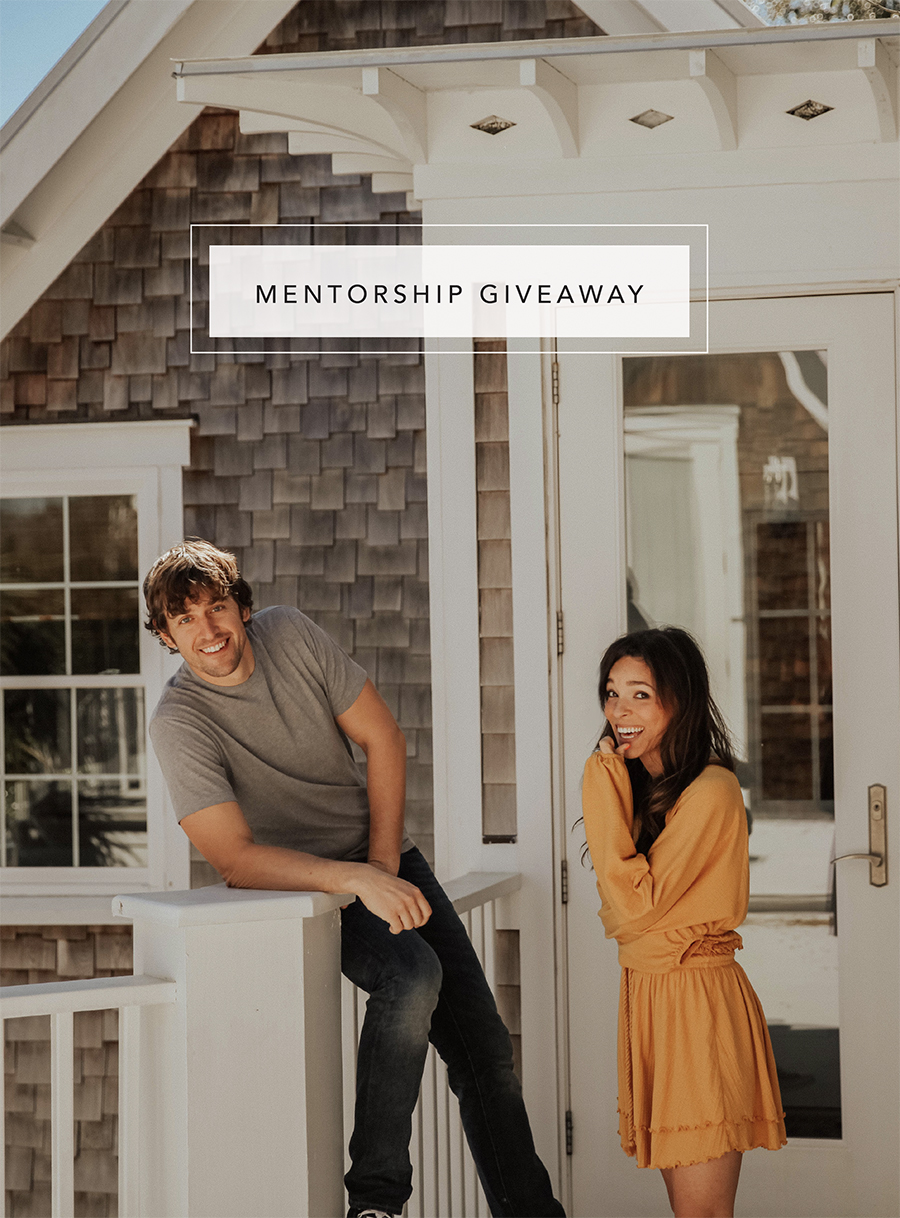 (Don't worry, we will try to be serious during the mentorship session.)
Since I began blogging when I was a new mother, I always had a drive to try new things and chase different entrepreneurial ideas. I have been through quite a few different small business efforts and creative jobs since then. Some of you may remember… my accessory shop, my time as an art director for an online magazine, or The Brand Market workshops! They each lead me to something else, and I loved the experience of calling something my own. I just kept moving forward without taking the time to look back, because I knew if I took an honest look at the amount of hours I put into the business, or the risks I would need to take to get to the present, I would have been too scared to move forward.
This year was a big milestone for Gabe and I as we saw the many years of unpaid or low pay work finally come to fruition as we very cautiously, but confidently stepped into working together full time on IHOD. It's hard to believe this dream is something we get to live out, but I know it wouldn't have happened without guidance along the way. There were a few mentors that gave me the courage to follow through with my goals. I have always loved supporting other small business owners and starting bloggers because I see what it can do for someone's life. I would love for more people to have the chance to do something for a living that makes them come alive! All of this to say, Gabe and I both have hearts for mentoring (with backgrounds in education), and have thought of a way we can tie that in with giving back. So today, we are launching a free mentorship session giveaway! We will be selecting a few individuals or partners in business for a free mentoring session in person (if you are in the ATL area) or via online (anywhere in the world!). While we don't consider ourselves experts, we would love to share our experiences and resources to help in any way we can.
MENTOR SESSION WILL INCLUDE:
– Pre-session Q&A where we get to know you to prep for our session.
– Going over business goals, helpful tools we recommend, content creating, social media tips, business plan of action, tips for best partnerships and working with brands, how to grow your reach, and even tips on establishing a cohesive aesthetic. We will answer any questions you have!
– Follow up by email over the following months to check in about your business plan and goals.
– Gabe might even teach you how to move your eyes in two different directions at the same time. 😉
TO ENTER THE MENTOR SESSION GIVEAWAY:
We want to keep this simple!
– In a short instagram story or instagram photo, tell us about your blog or small business, and why you started. (Tag @inhonorofdesign.) It can be in typed words or you speaking about it…however you feel comfortable sharing.
– Come back and comment on this blog post letting us know your IG username so we can keep track of entries!
Open to both U.S. and International readers.
That's it! We will be selecting the winners in a few weeks, and will announce it in this post as well as social media. We cannot wait to "meet" some of you!
P.S. If you know someone who would benefit from this, feel free to share this post with them!