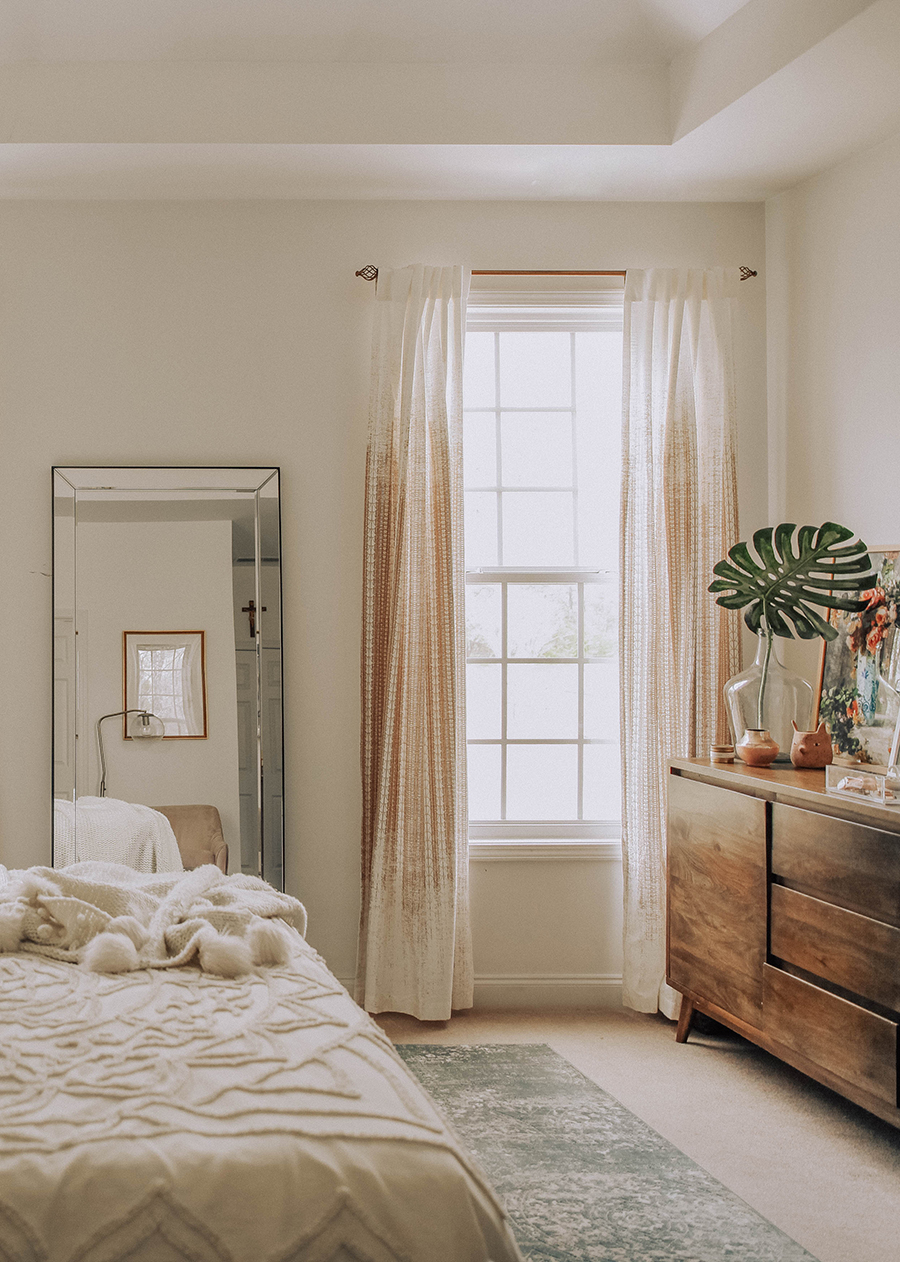 I think we often put a lot of our time and resources into our living room and kitchen areas because it is where we spend the most time. I totally underestimated how much a difference it would make to put some effort into our master bedroom. It is the only room in the house that usually isn't ransacked with legos, cars, and magna tiles. It is a space we can retreat to at night and start off on the right foot in the morning in a peaceful environment. Granted, it rarely stays clean, but what an oasis it has been for us!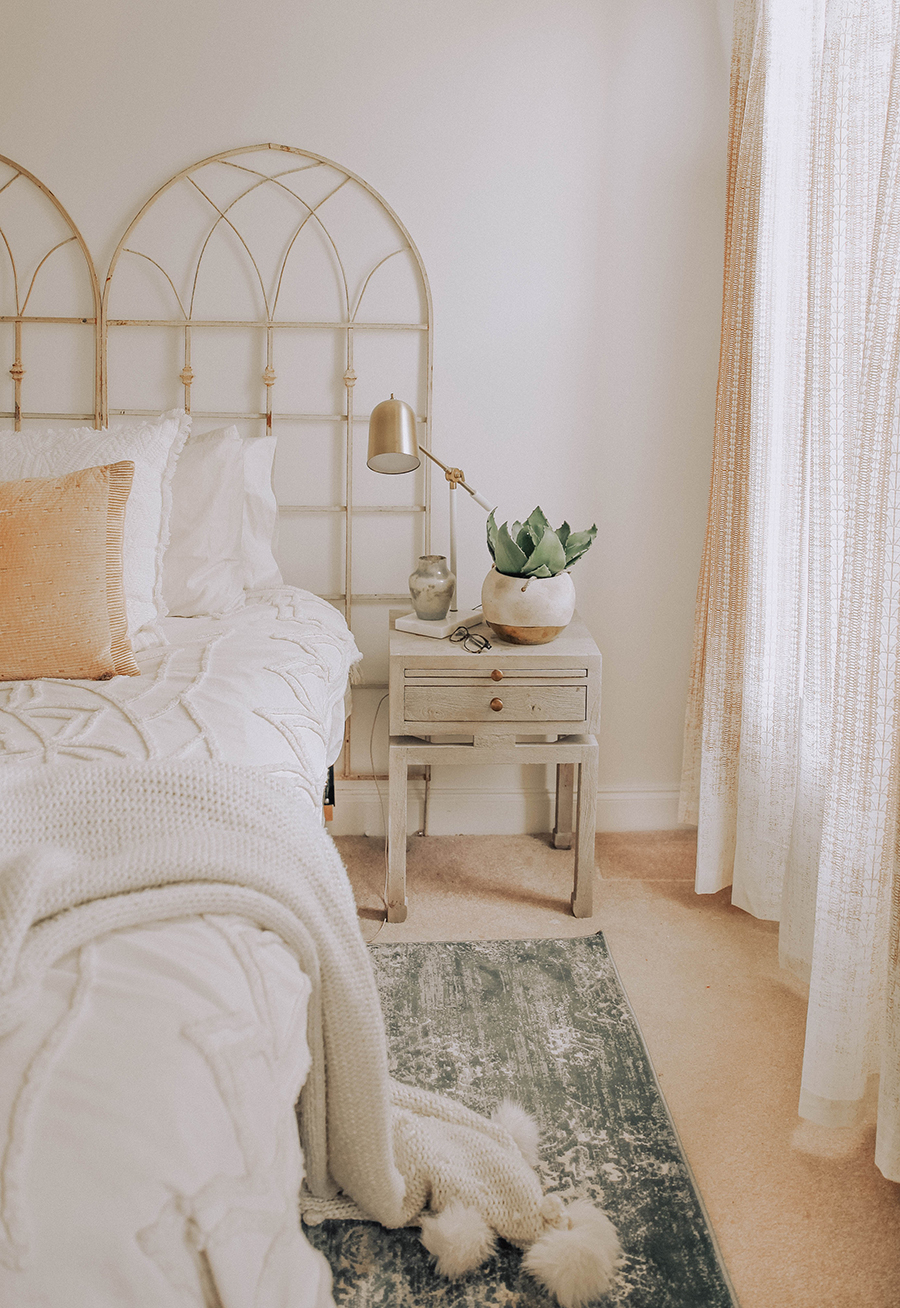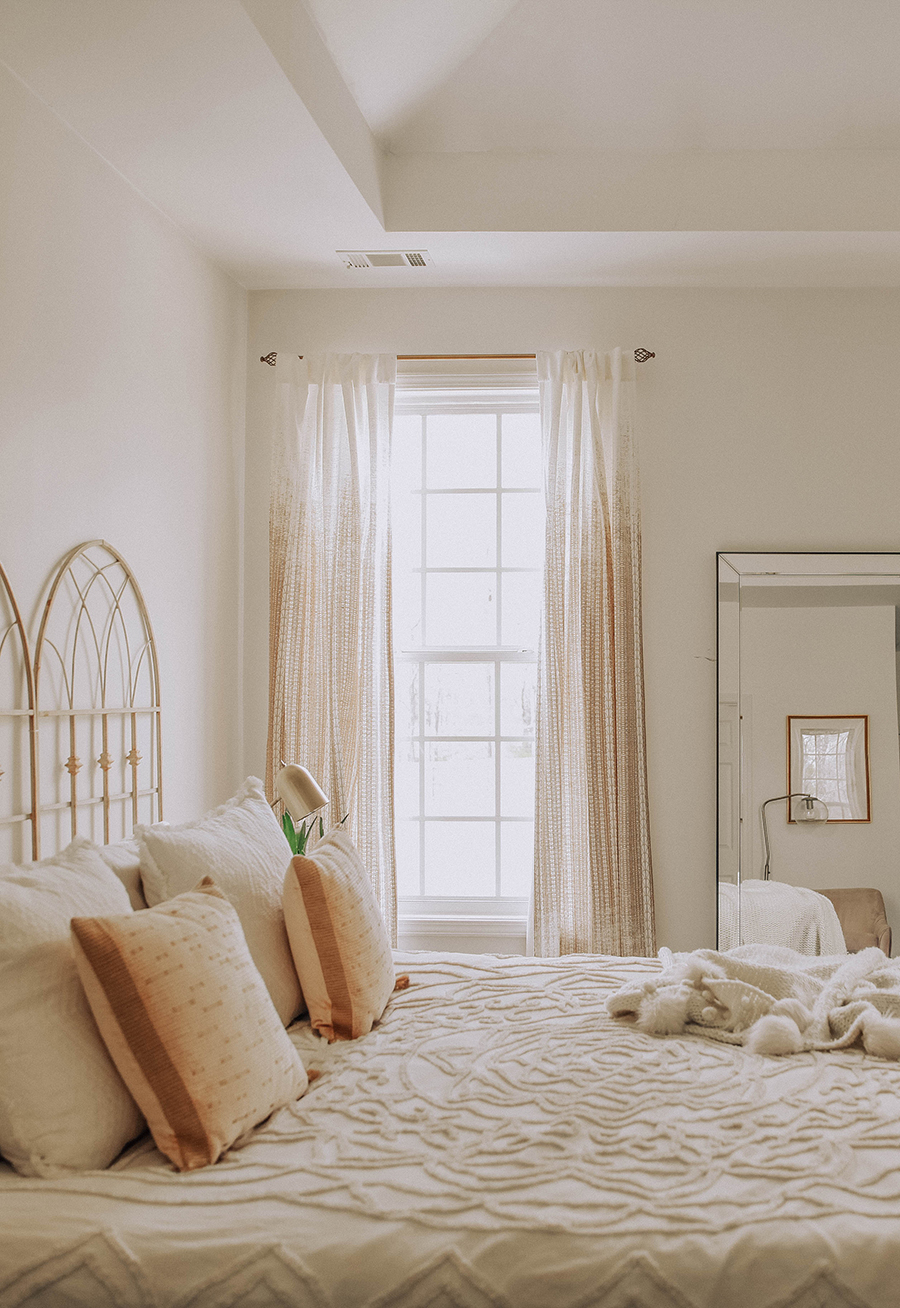 I made many quick decisions when we first pulled this room together, and I should have known I would regret any grey. (See this post on color psychology.) I switched out the curtain panels when these echo print curtains on sale, and picked up a few additional pillows, and it felt like a complete refresh. Textiles are the easiest and most cost effective ways to update a room!
Sources: Dresser (actually a buffet table!) // Rug // Duvet // Headboard – DIY from garden trellis) // Curtains // Pillows // Velvet Pillows (sold out but similar here) // Pom throw (similar) Floor Mirror // Side tables // Lamps // Artwork
P.S. Thank you for your patience with the slow pace on the blog. Hopefully will be able to update you soon.