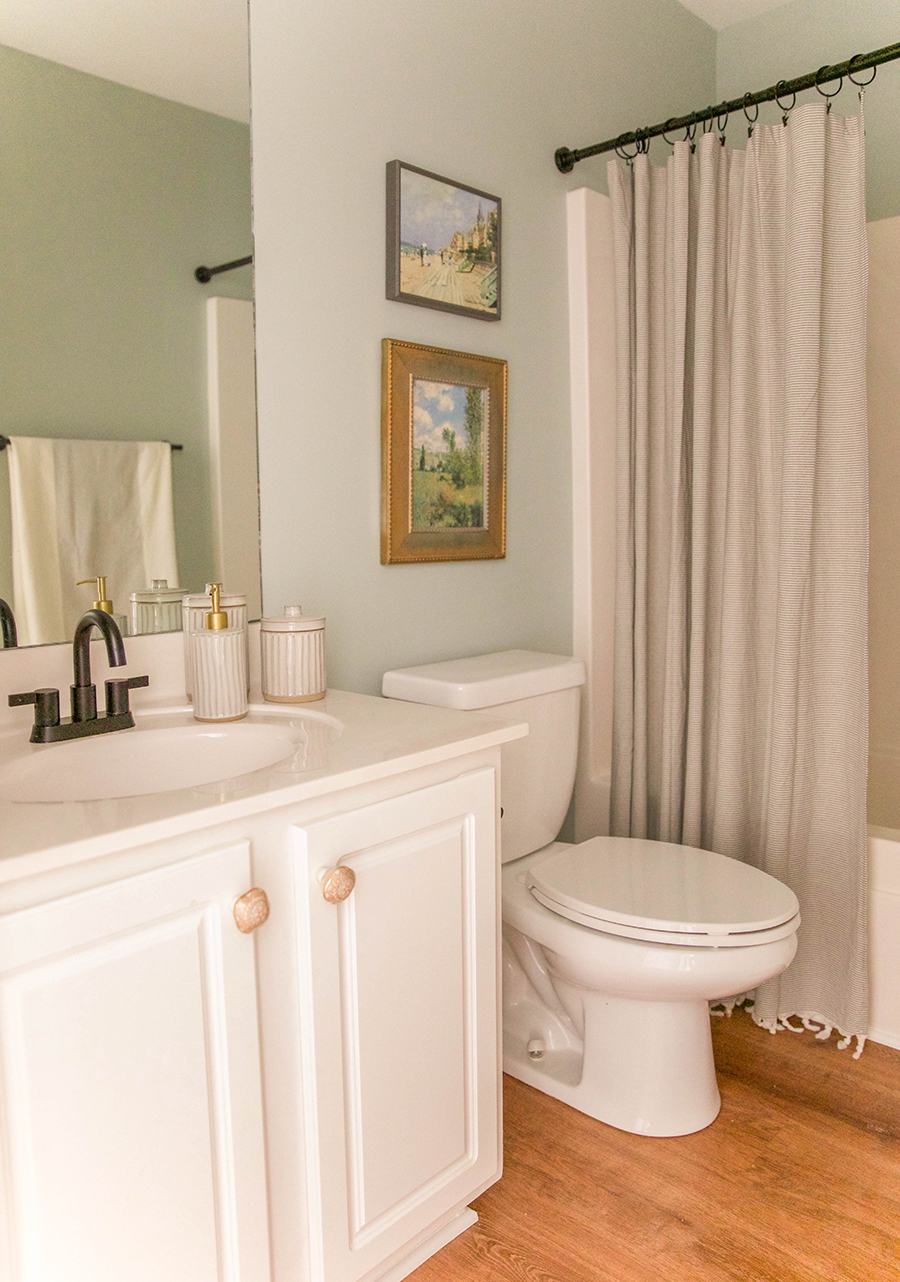 For this small bathroom upstairs, we got the opportunity to partner with Peerless Faucet for one last hurrah in this home! This project is a good reminder that there are so many ways to transform spaces. Sometimes it's as simple as a paint swatch, and other times you need to start from scratch. For this bathroom we were able to keep the demo work minimal, and I really love the outcome.
Here is a good look at the bathroom before we started!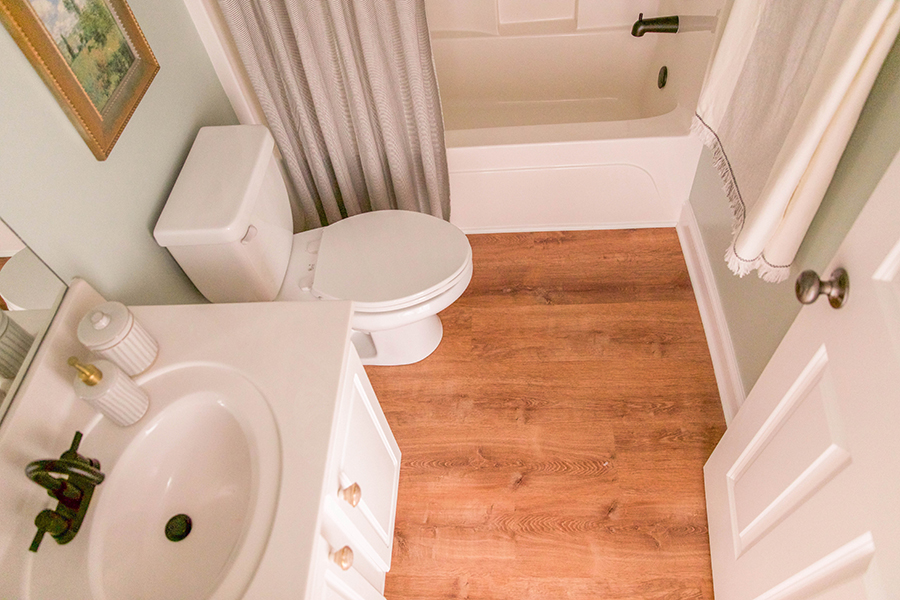 The first thing we did was rip out the old linoleum flooring. You know, a good adrenaline rush to get things going. Since we had already used this flooring in our other bathroom project, Gabe was familiar with how to work with it, and was able to cut, click, and install in one day. It's an engineer grade tile that gives a really nice seamless look to your floors.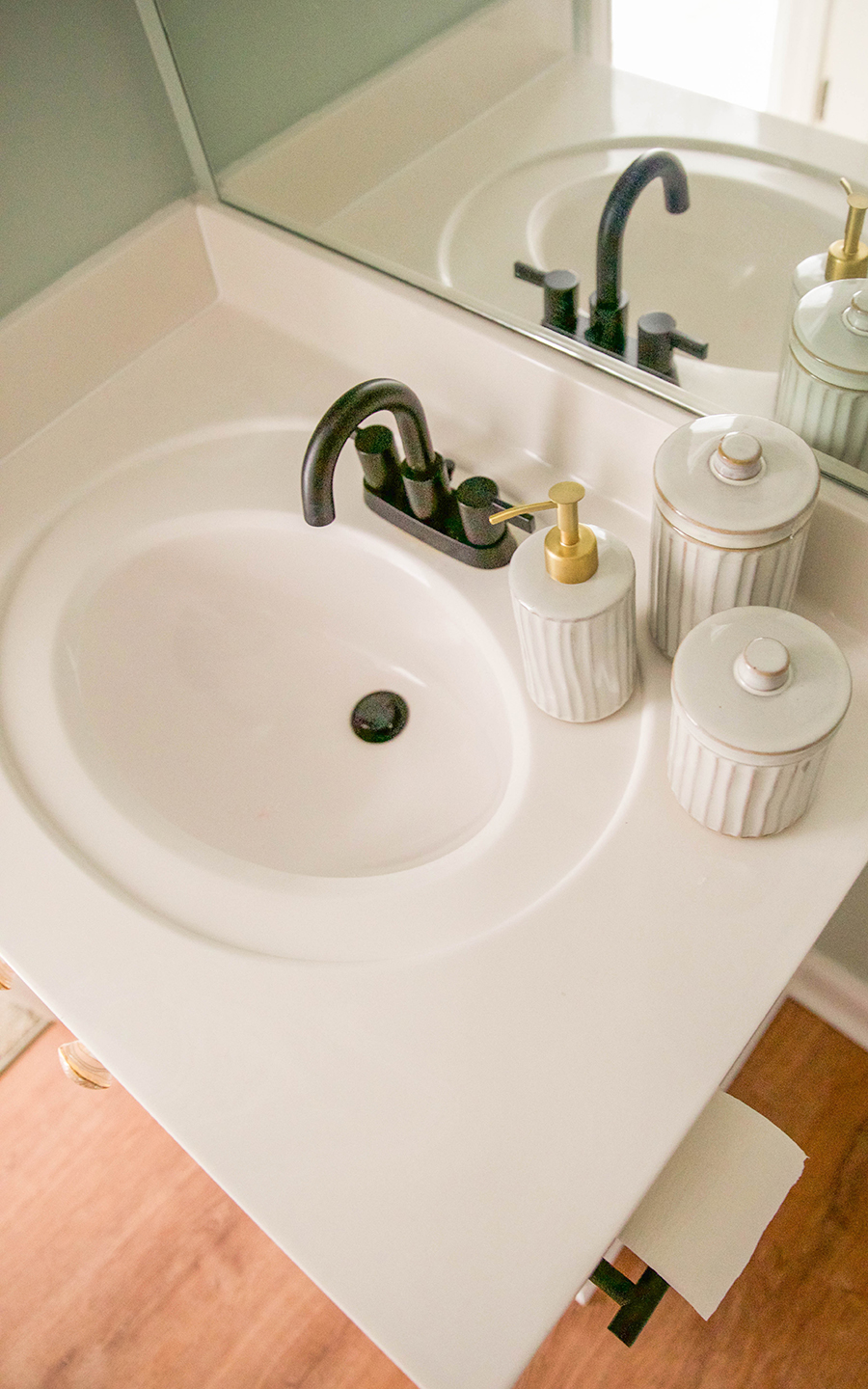 We switched out the faucet to the Peerless Precept™ Centerset Faucet. I like how Peerless offers affordable faucets in a range of styles and finishes. The minimal design of the Precept Collection adds a modern touch to the bathroom at a great price point! It's minimal, clean cut, and easy to clean! That Matte Black finish paired really well with the warmer flooring and wall tones as well. We used the tub and faucet trim kit from the same Precept line, and ohhhh what a satisfying change! I love a good faucet swap! It is made of forged brass and temperature control is smooth and seamless.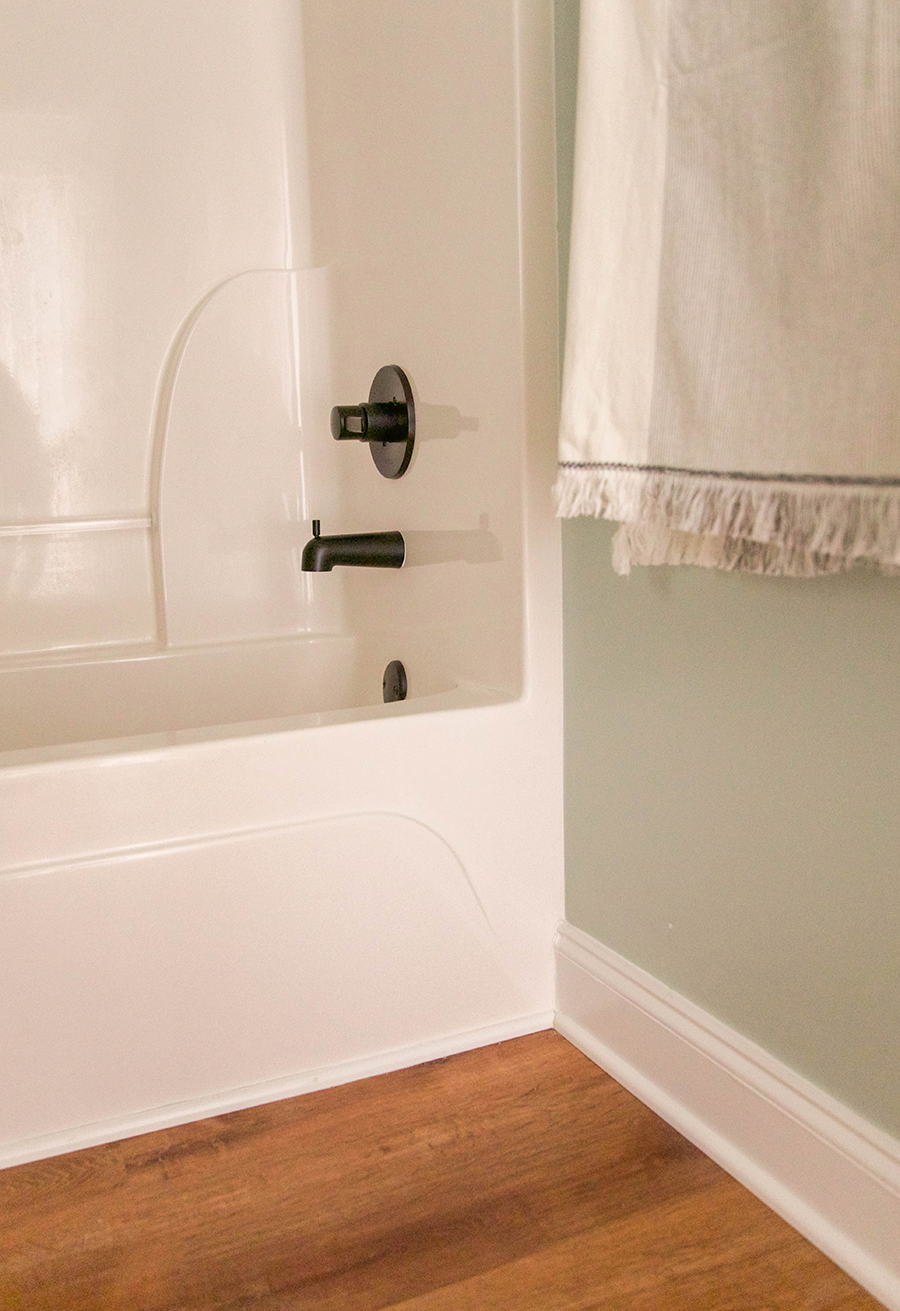 Tip: If you aren't sure if a certain tub or faucet set will work with your current setup, you can always contact the company to see if they are compatible with the valve you currently have installed.For example, Peerless is part of the Delta Faucet Company portfolio so all brands across DFC use the same valve.
We also took the walls from toothpaste blue to a warmer shade called "Riverdale" by Behr. It was a good compliment to the bedroom next to it that is painted "Oil Cloth" by Benjamin Moore. A great color for bathrooms with zero natural light.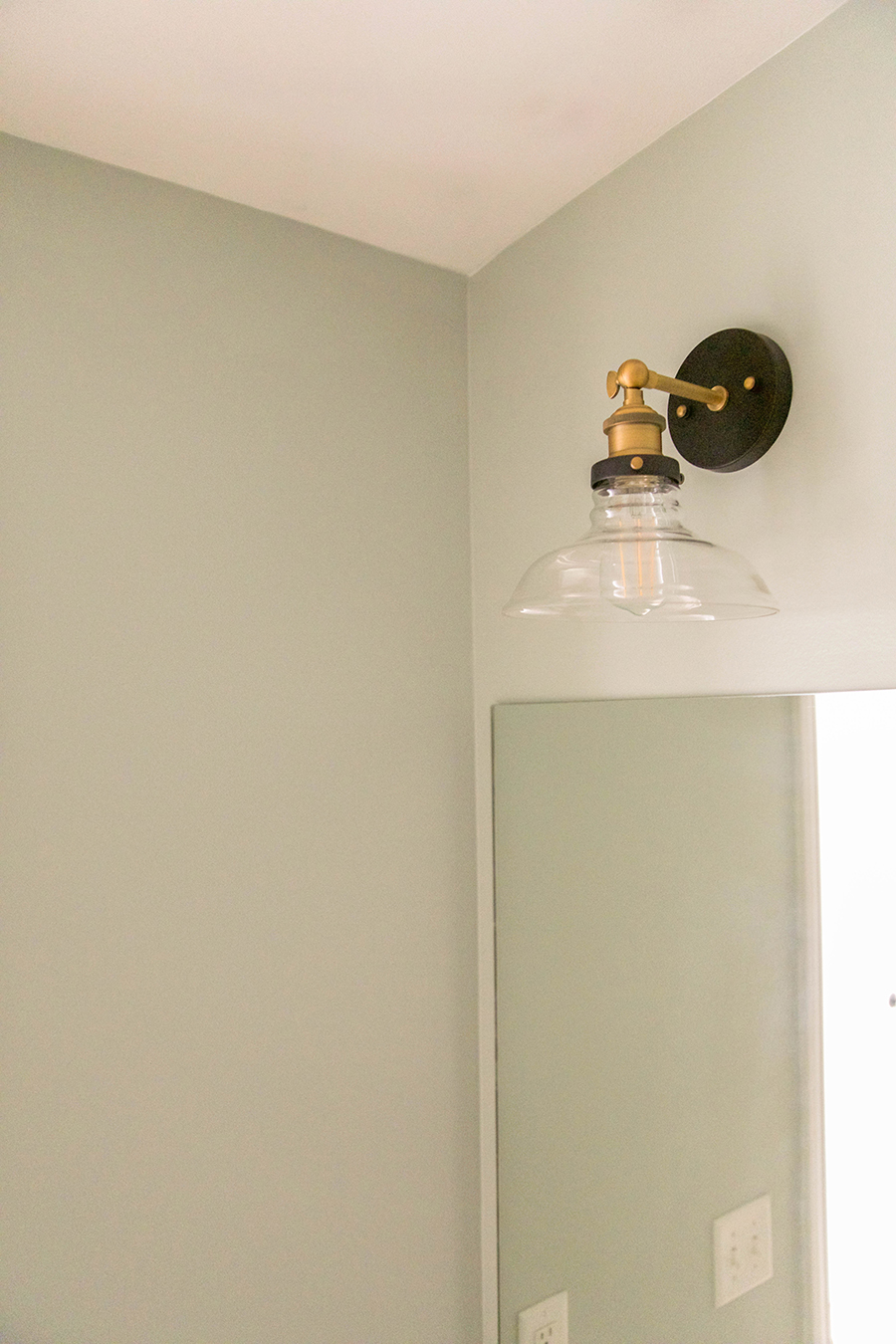 A few other details we swapped were lighting and bathroom accessories. I don't recommend a solo light for a bathroom, but this particular light was originally installed off center, and it left us with a spacing dilemma. It still lights up the bathroom ok, but you would usually want a two or three bulb fixture for a bathroom this size for more even lighting. I loved this option though, as the pendant was under $50!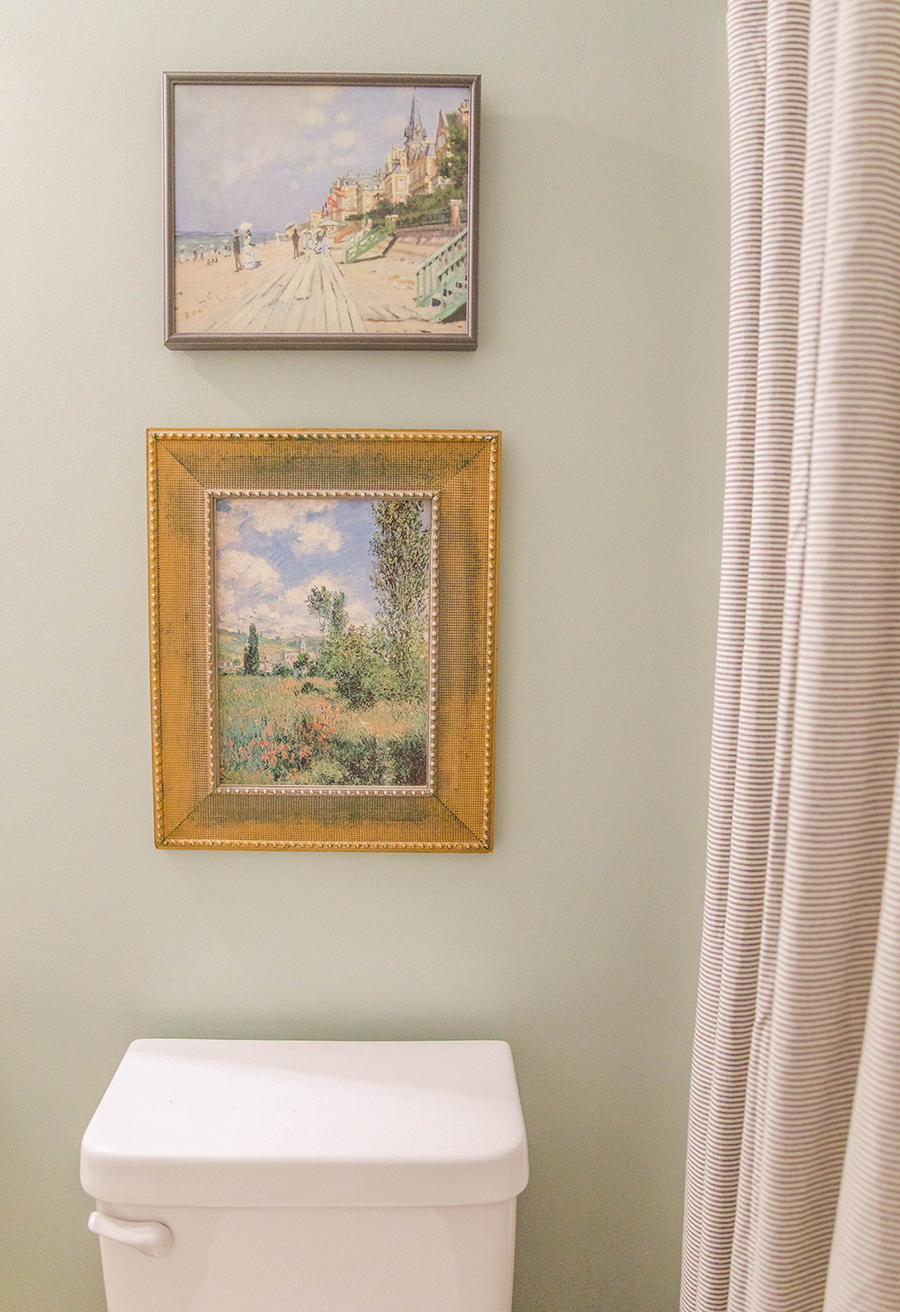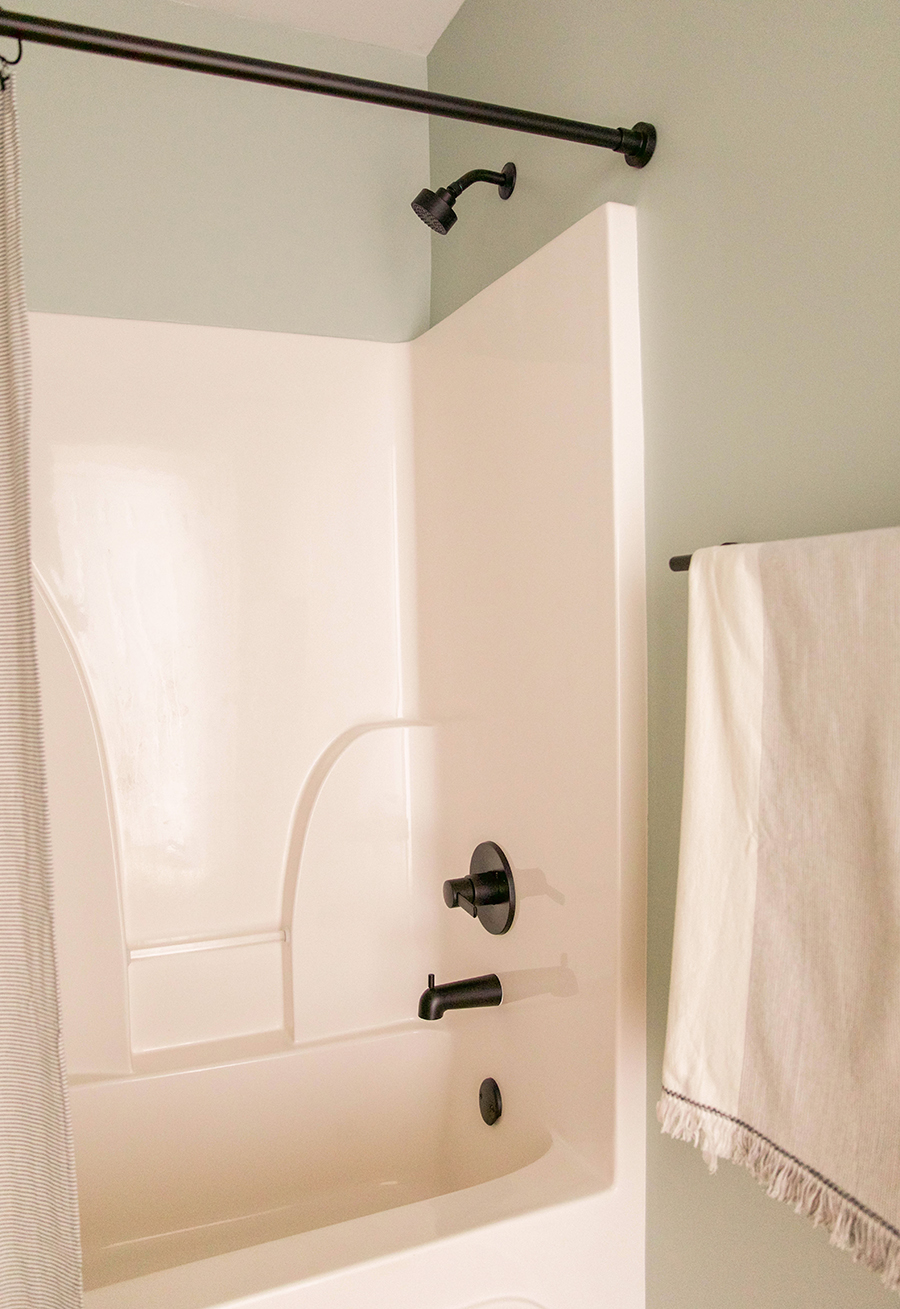 We also added the towel bar, toilet paper handle, and re-purposed some vintage art. I was quite literally hammering nails in the wall hours before the first home showings started. Procrastinating and performing under pressure are my specialties.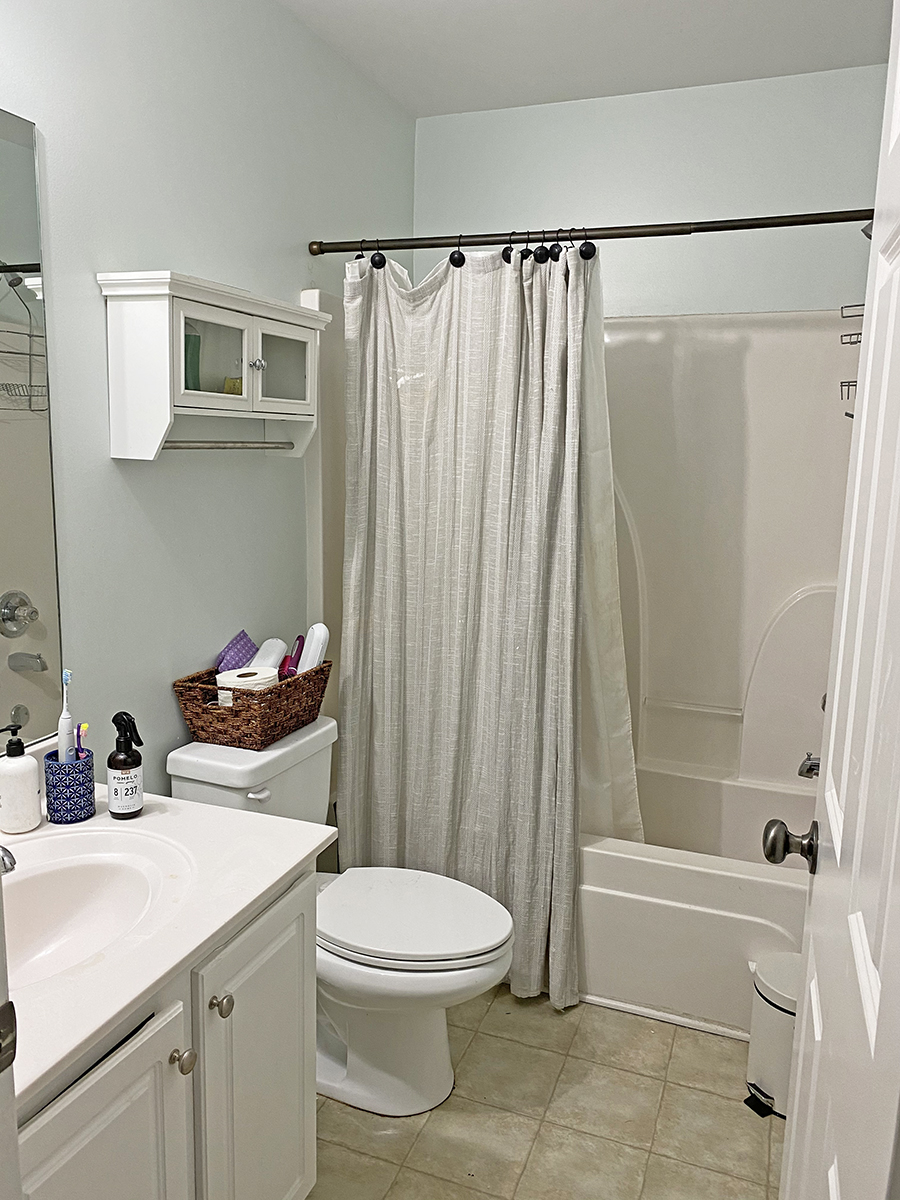 Before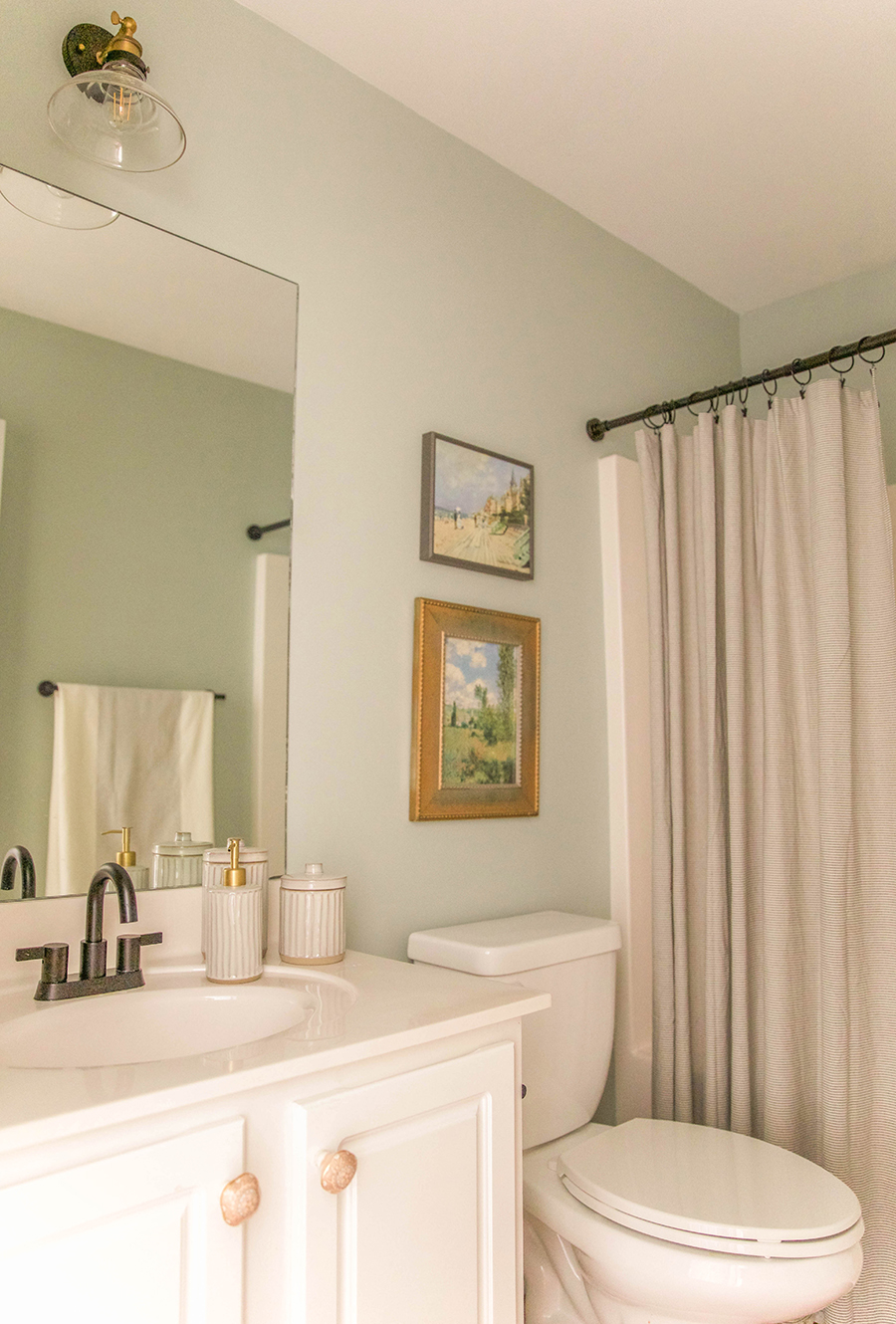 After
Sources:​​​​​​​
Flooring – $60
Sink Faucet – $249
Towel Bar – $28​​​​​​​​​​​​​​​​​​​​​
Shower Curtain – $25
Shower Curtain Rod – $25
Shower curtain Rings – $6
Tub and Faucet Trim Kit – $206
Art – Thrift store + Art.com- $20
Light fixture – $49
_______Total cost: $668
This was a bittersweet end to this renovation chapter in our home. We get the keys to our new house this weekend!
Have any questions for us? Happy to answer below!