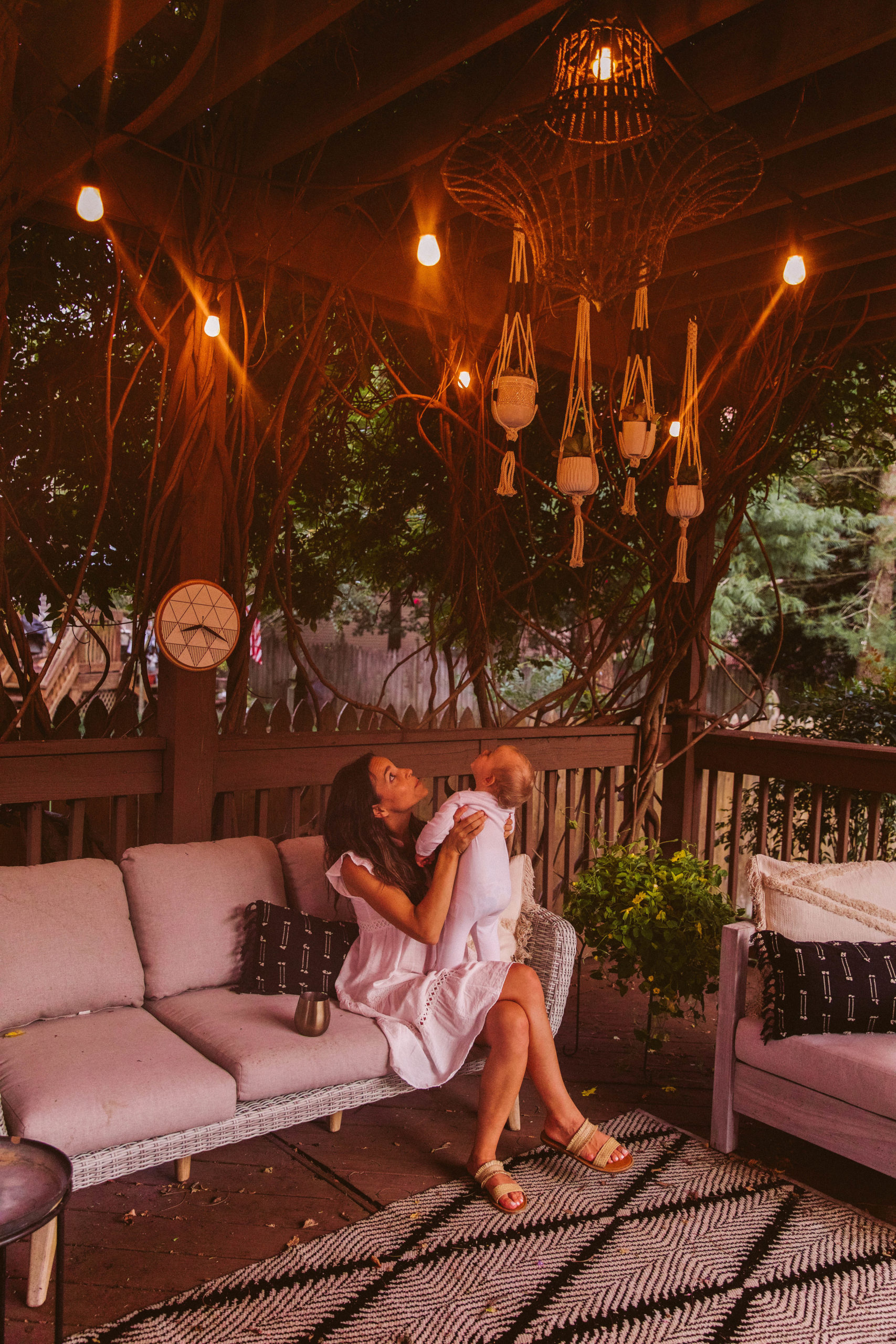 It didn't feel like we got much of a summer this year especially with moving, so not really ready for it to be over! The next few weeks we are trying to squeeze in some last minute summer fun.
We set up the back patio for the long weekend, and we are crossing our fingers for a break in the humidity! World Market is having an incredible outdoor furniture and decor sale – up to 75% off. I browsed through the whole site and shared my picks below as well as some of the mosquito tips you all sent me!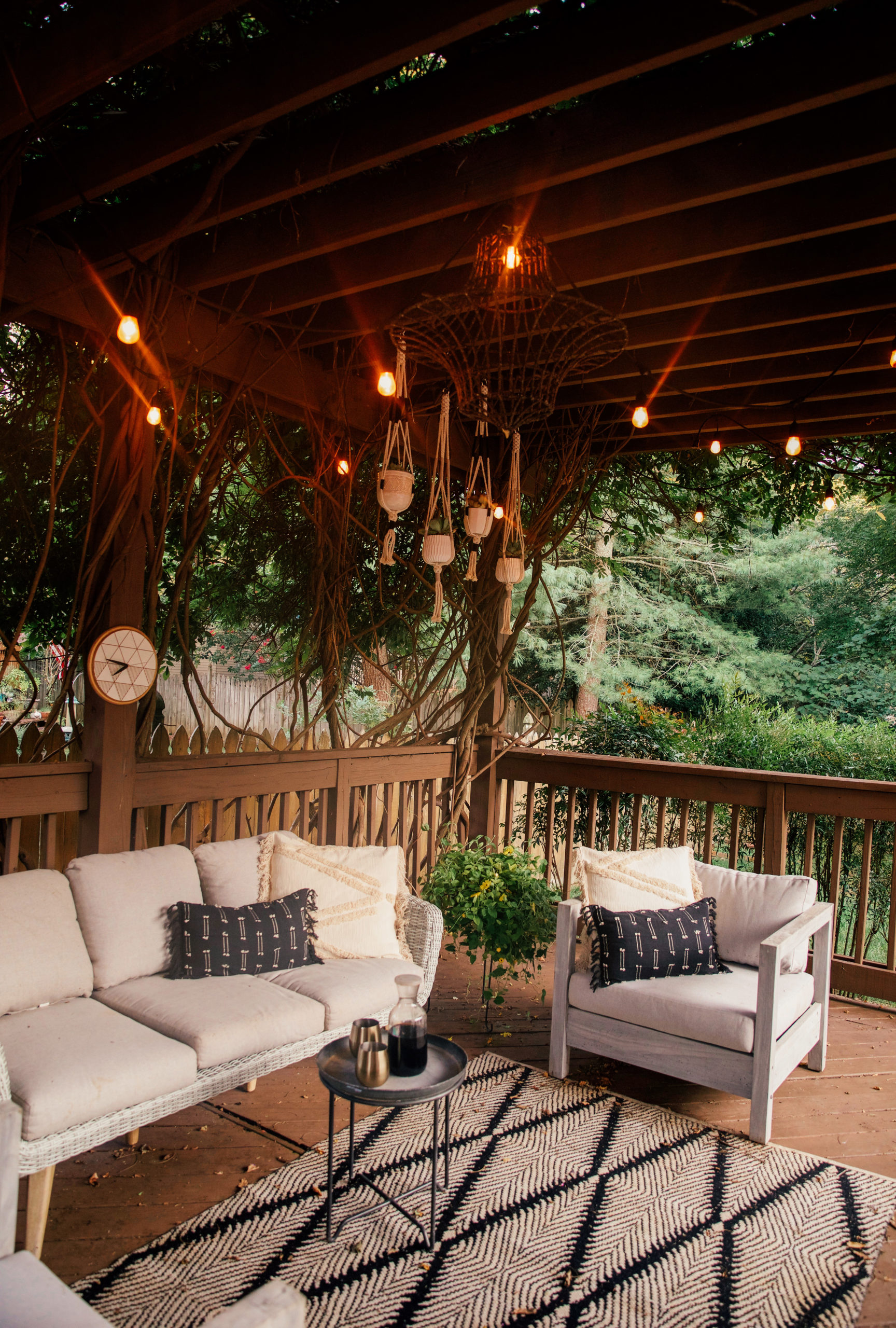 ​​​​​​​​​​​​​​​​​​​​​We used the patio set from our last house (from Article) to set up this pergola area. Feels like we brought a little bit of home with us. The wisteria covered pergola and private yard is what really sold me on this house. The lights were already here, and I added in a few items from amazon handmade like the hanging planters and pillows. Now I'm ready for a glass of wine and good music.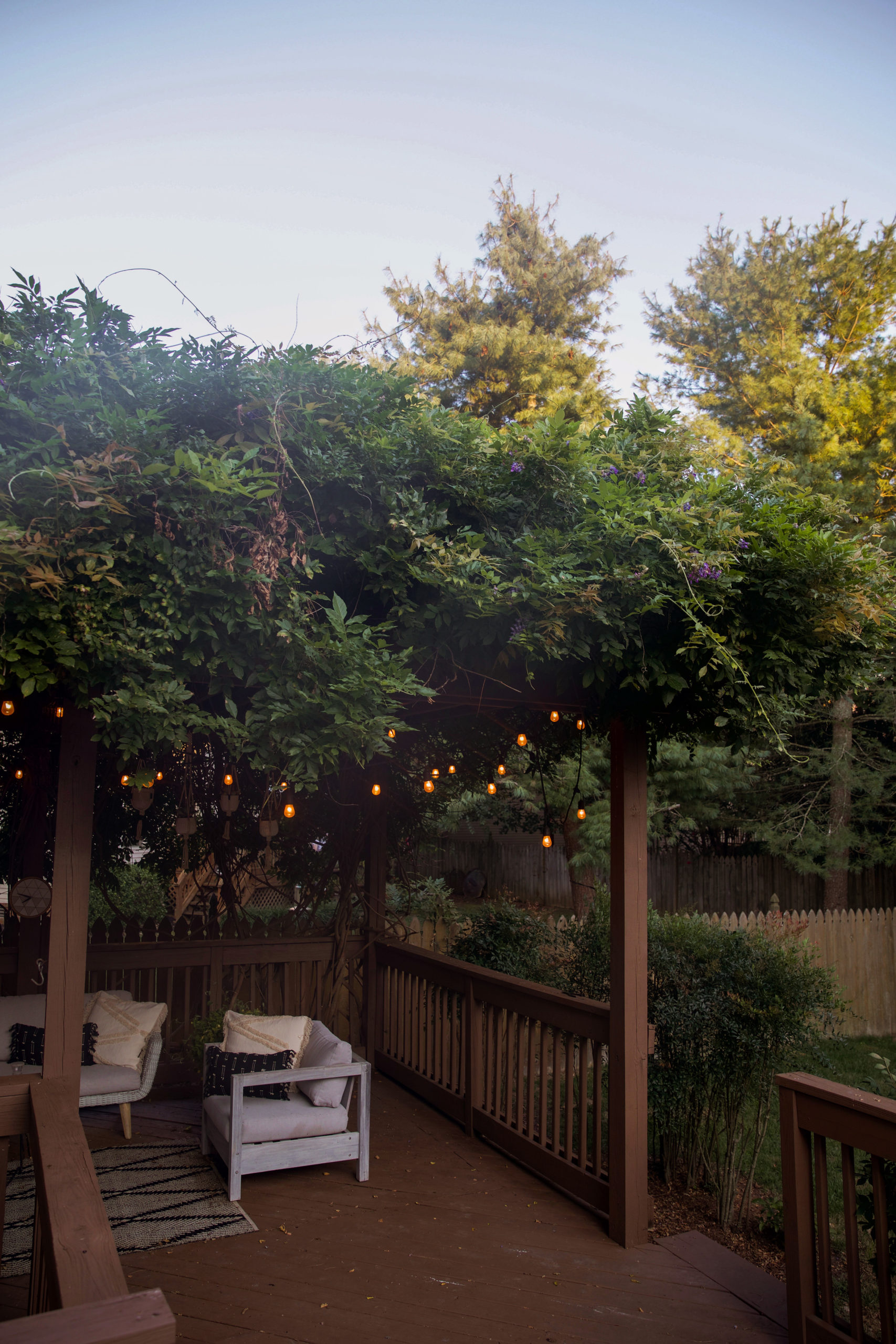 Tips to keep mosquitos away:
A large industrial fan.
Setting out a bowl of unpeeled oranges. (Apparantly the citrus smell keeps them at bay.
Attaching a clothespin + citronella essential oil pad to the fan.
Citronella candles
Spartan Mosquito Eradicator – Hang these tubes around your yard and it rids of mosquitos!
Citronella tiki torches (These have worked great for us before!)
Anything you would add to that list? What has worked for you? Hope you all have a restful long weekend!